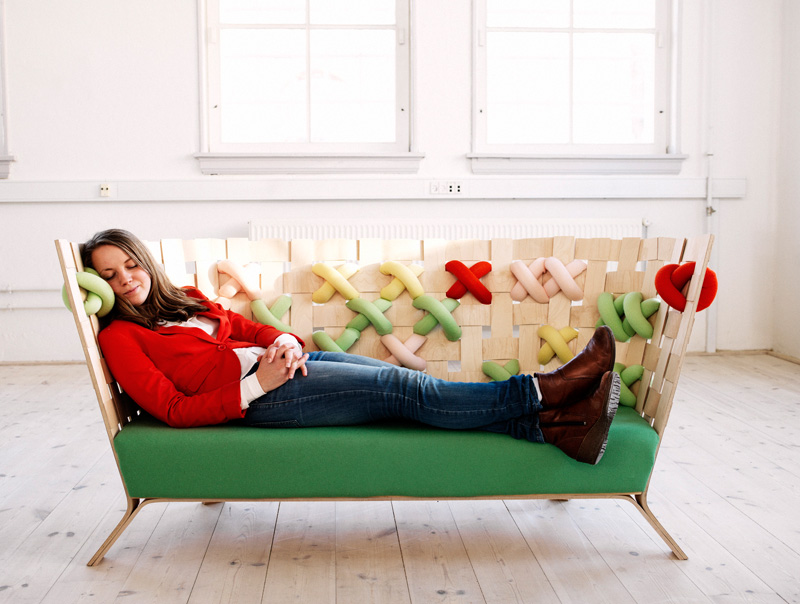 Copenhagen based designer Ellinor Ericsson, has created the X-Me Collection, a group of furniture pieces that are adorned in a cross-stitch pattern.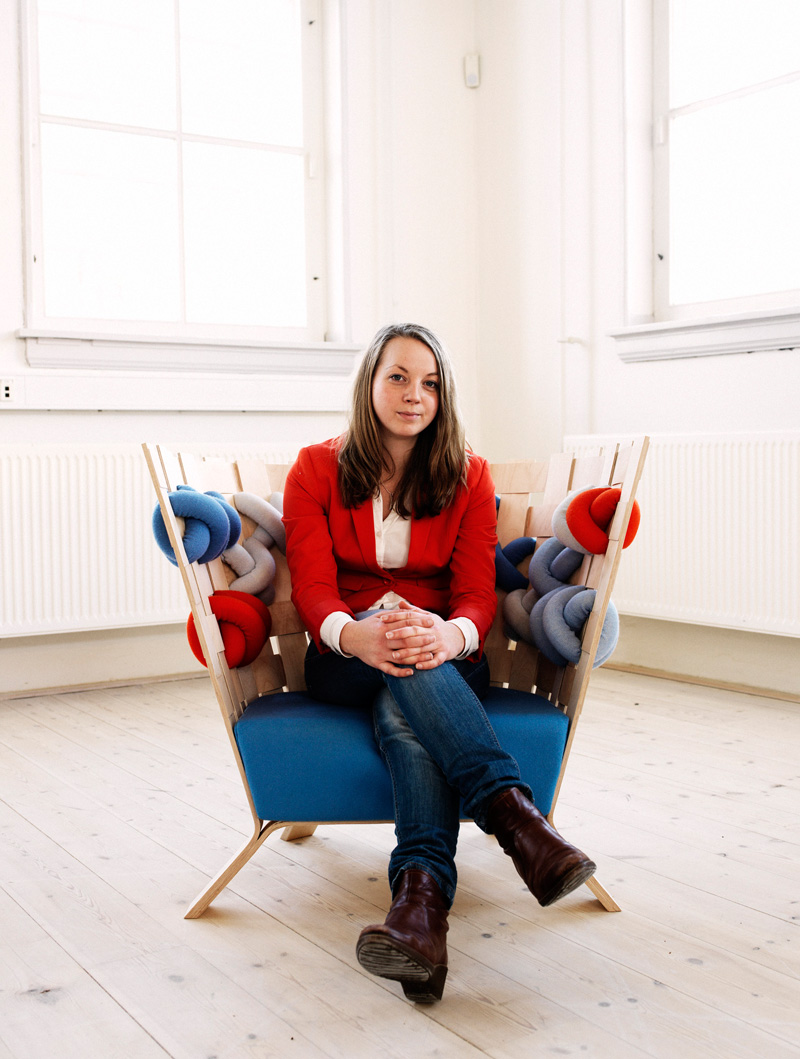 The designer's description
The X-Me Collection is a furniture concept developed by the question; "Why does Nordic furniture design lack ornaments?". In the project, nordic furniture design were compared to the adorned Rococo furnitures. The goal was to find a balance between the two different aesthetics, to bring the best from both.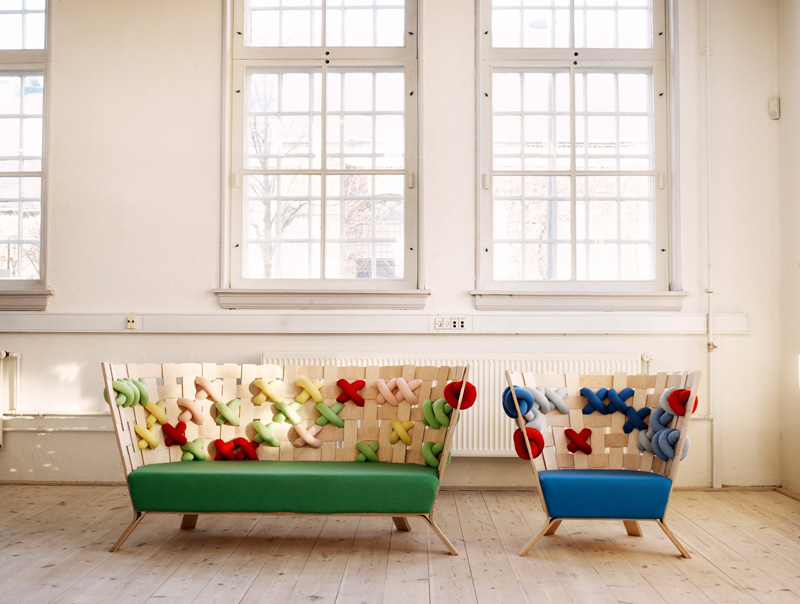 The result was a oversized cross-stitch ornaments in wool, and a braided birch wood construction in a couch and a lounge chair collection. The balance between purity of style and decoration, where the inspiration was the reverse; the construction materials are Nordic and the shape is rococo. The ornament is inspired by rococo but the cross stitch stylish Scandinavian. And the craftsmanship brings them both together.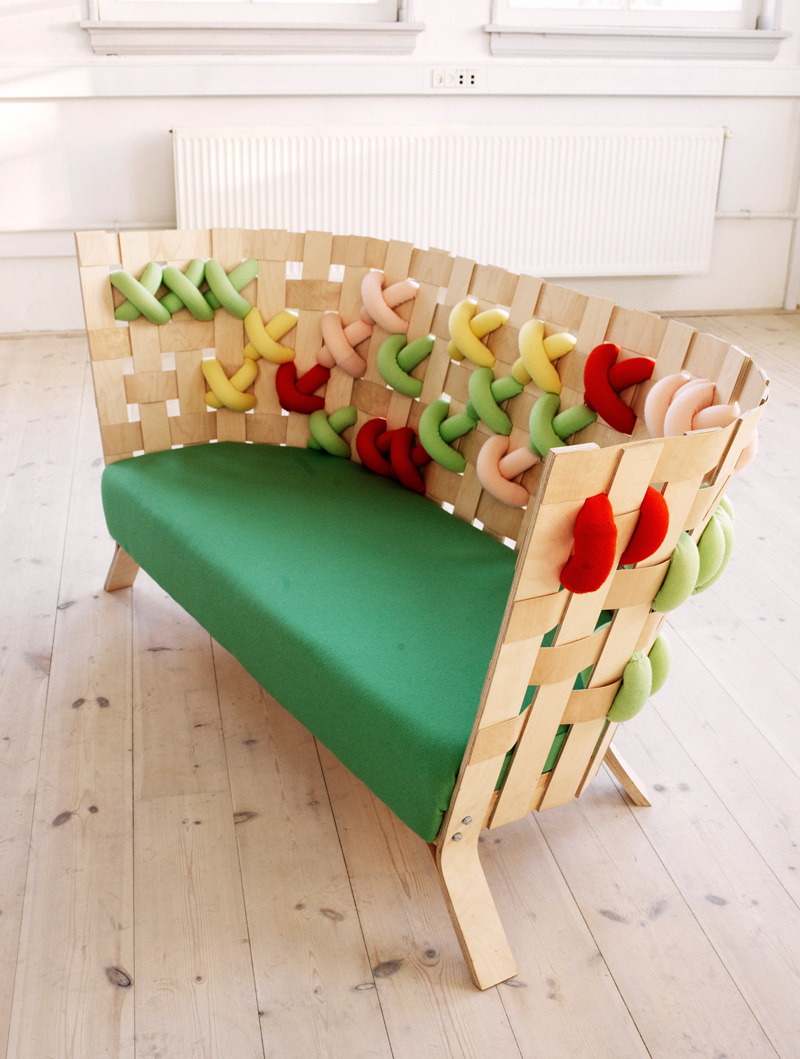 The X-Me collection is designed to be a lounge furniture for privacy and relaxation as well as social conversation. The shape of the furniture is covering you like a basket to be disturbed from the surrounding and make you focus on the conversation you have with the other person.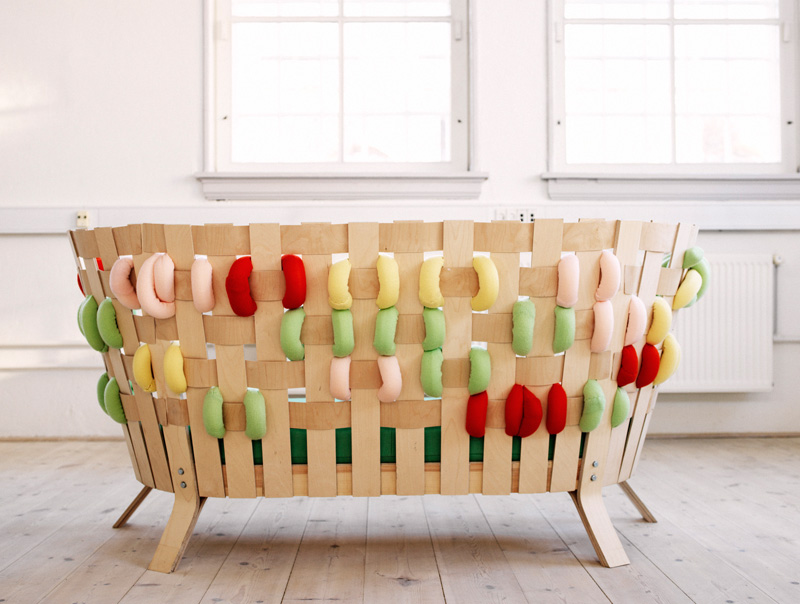 The pattern of the cross stitches is placed with different functions, as a support for your back or like an armrest or for your neck. You can move around in the couch and find your perfect seat and in the chair you sit with the possibility to lean on the side that you find comfortable or to put your arm upon.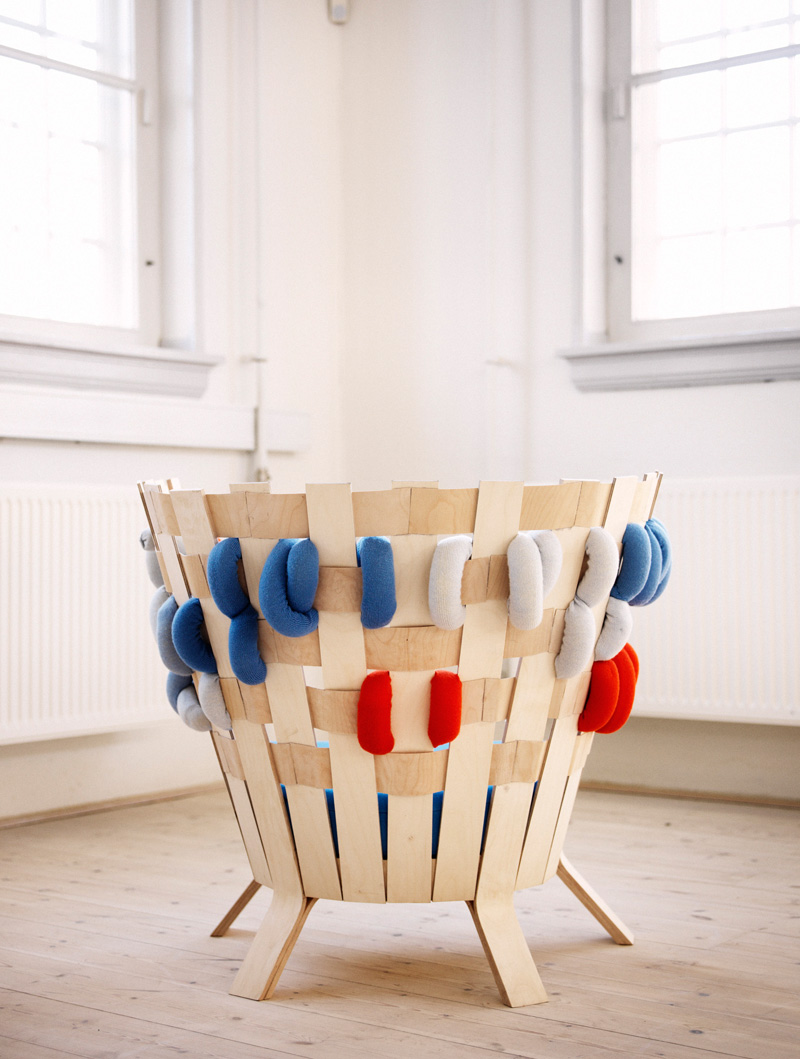 The Couch and chair comes in two color combinations, green or blue, both with pastel hues and an orange that connects them both.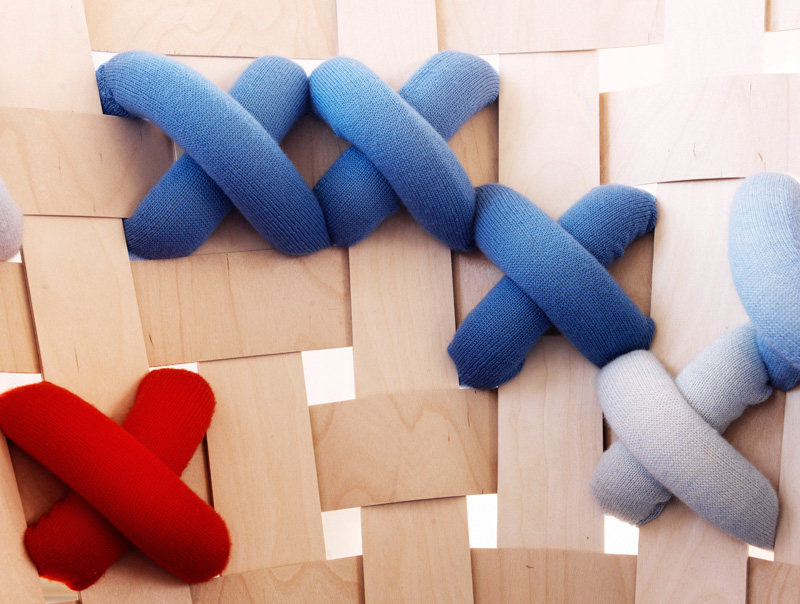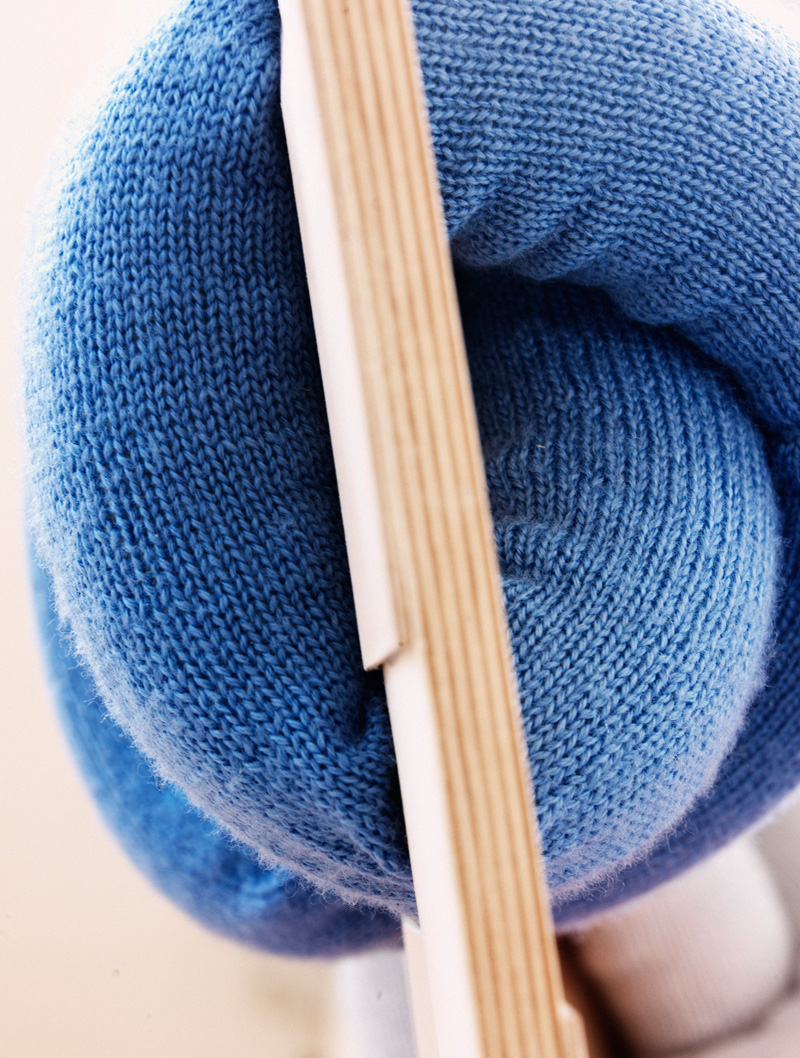 Design: Ellinor Ericsson
Photography by Freddie Billqvist