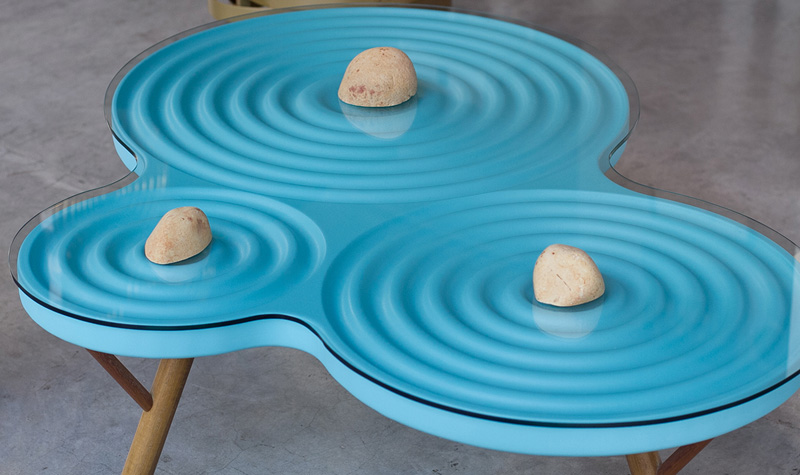 Designers Richard Nascimento + Kati Takahashi of Estudio RIKA, have created a coffee table and stools that have been inspired by nature, specifically the curves and organic shapes of water and the waves it makes.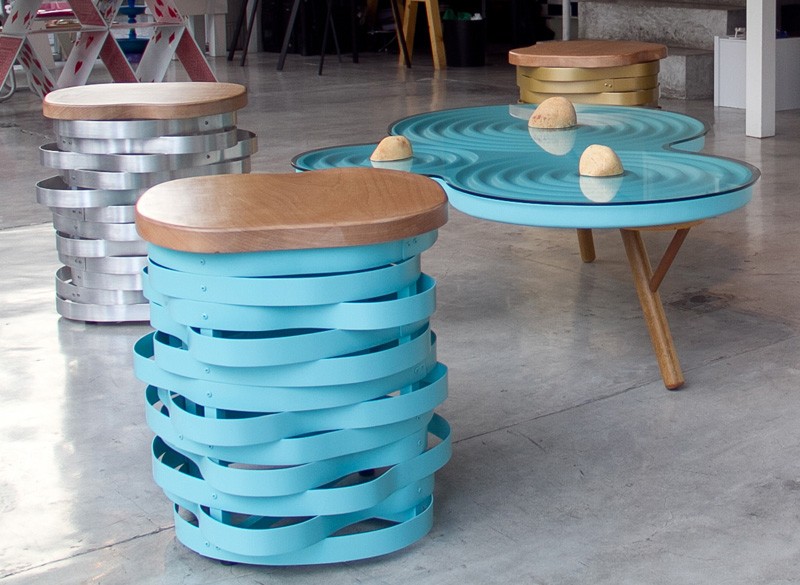 Here you can see how the designers took note of how water reacts to an obstacle.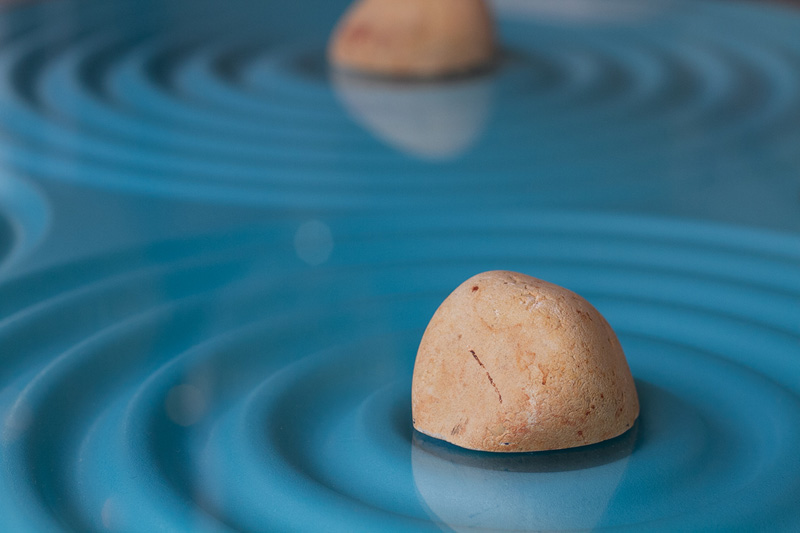 The design of the stools reflects the color and shape of waves.