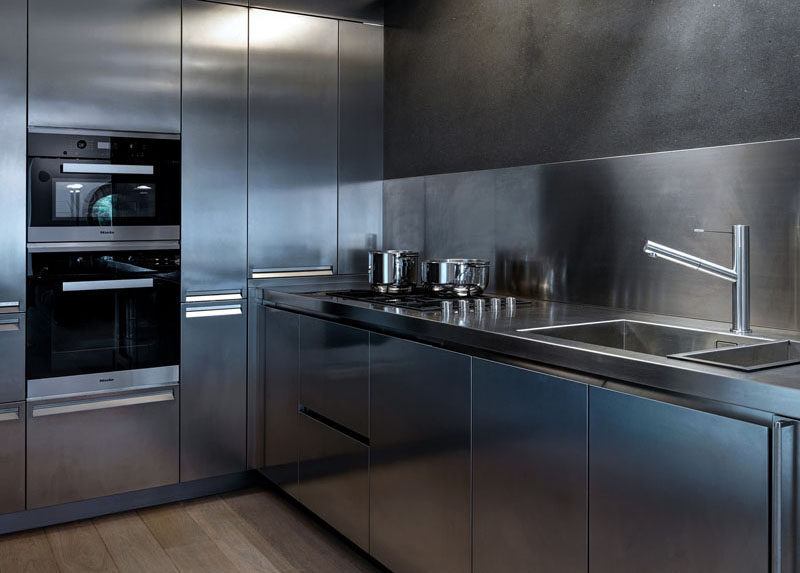 While it's common to see stainless steel appliances in most kitchens, it's rare to find a kitchen made entirely from the shiny material. But in this house located near Milan, Italy, designers Buratti Architects have done just that.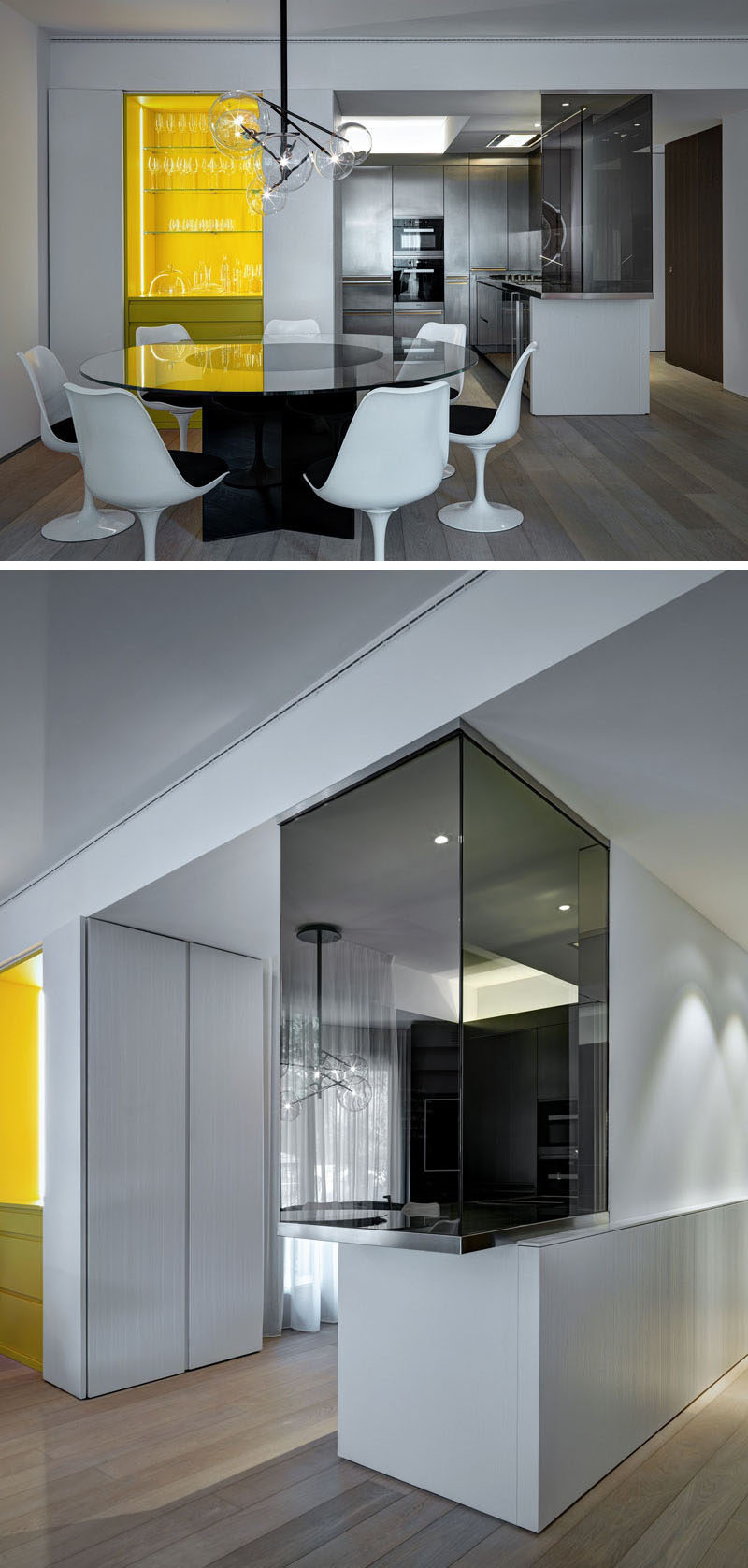 ---
Of course, elements that are typically stainless steel like the appliances, faucet, and sink have all been included, but it doesn't stop there. The walls, counter tops, and cabinetry are all stainless steel to give the kitchen a clean, futuristic look. And, to maintain the smooth look, even the cabinet door hardware has been eliminated in favor of hidden pulls built right into the steel drawers and cabinets.
---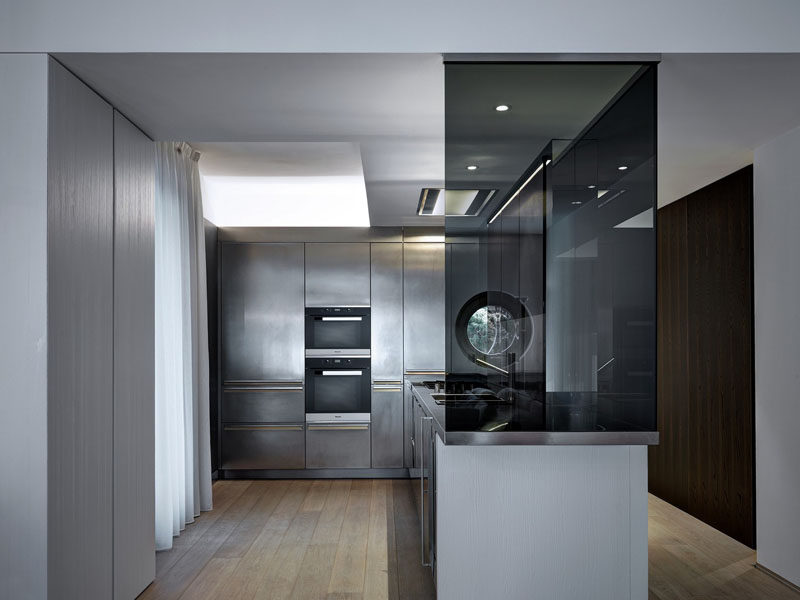 ---
Although an entirely stainless steel kitchen runs the risk of feeling dark and uninviting, you won't find that in this one. To combat the darkness and harshness of the steel, billowy curtains have been hung on the floor to ceiling window, and a smoky glass window overlooks the dining area and part of the hallway.
---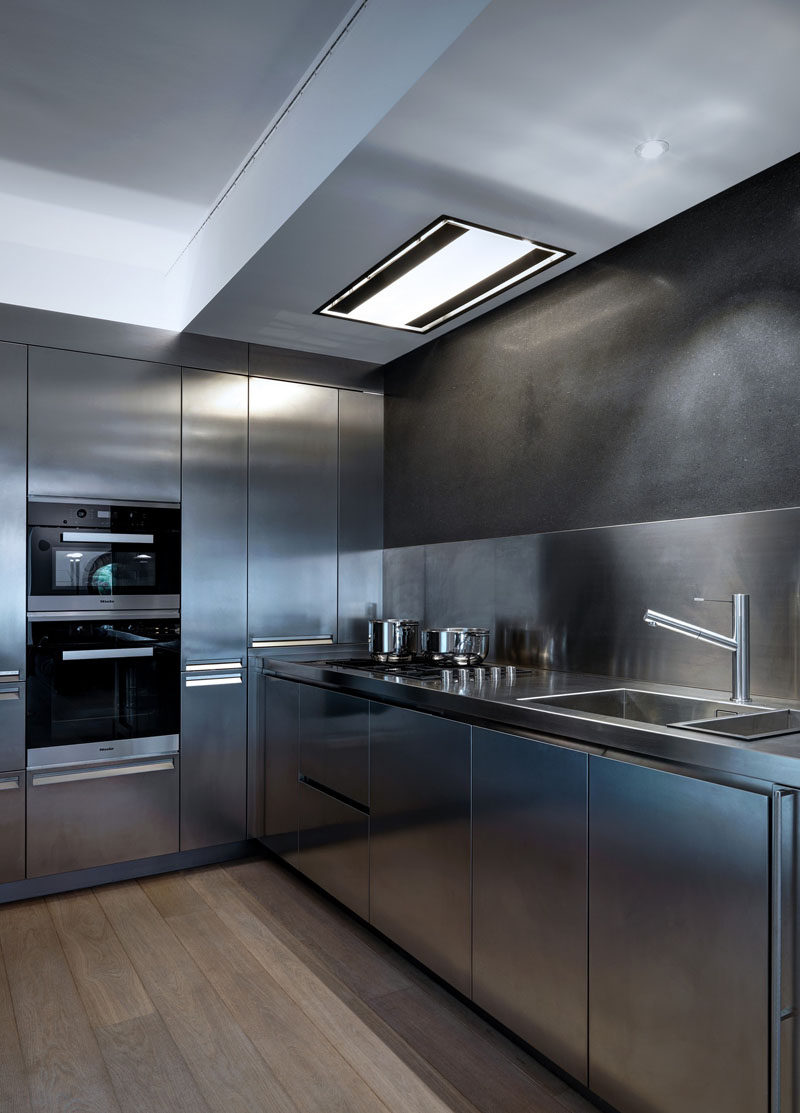 ---
The look of a full stainless steel kitchen won't work in every home, but in this modern, unique Italian house, stainless steel everything just contributes to its originality.
---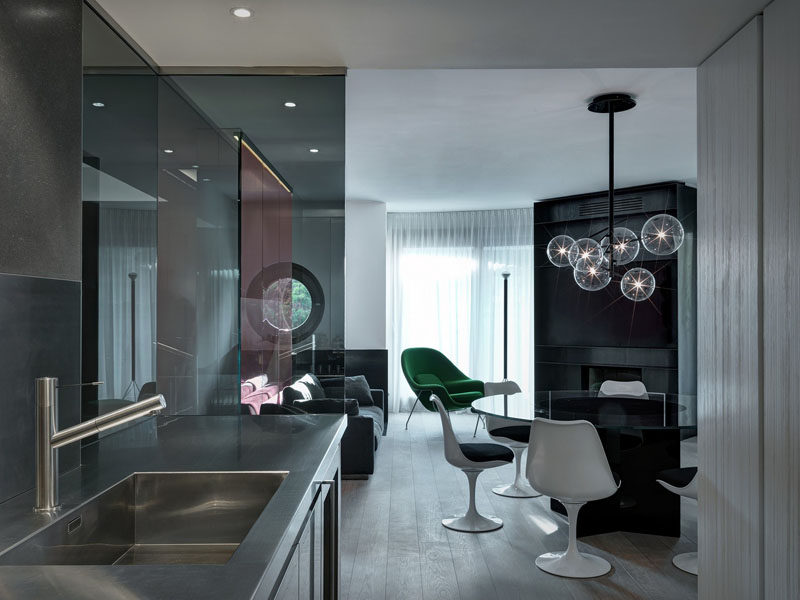 ---