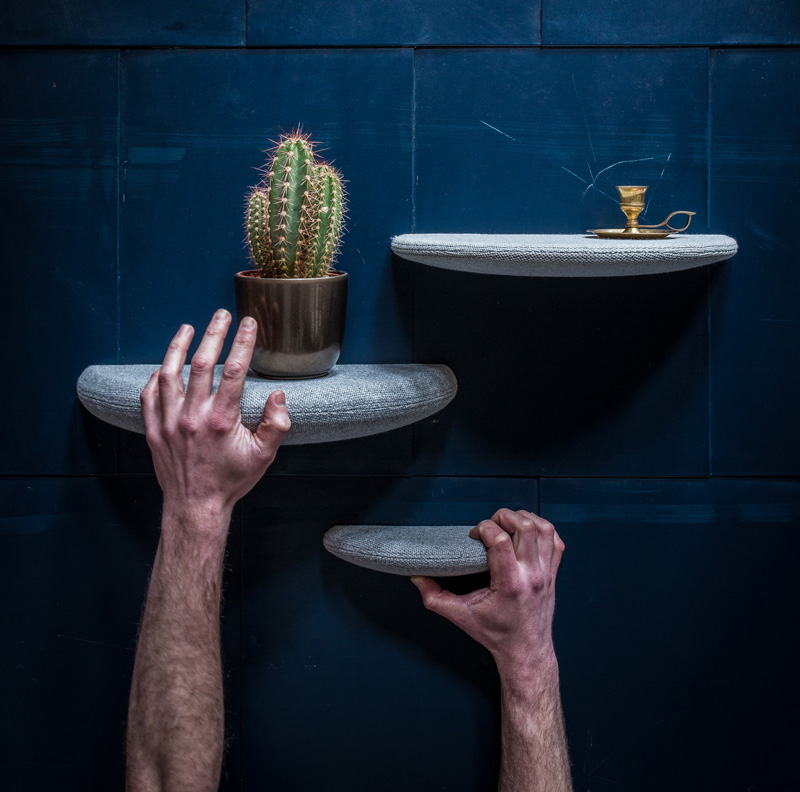 .
Philip Bogaerts has designed a collection of floating shelves that are covered in fabric, which is meant to give them the appearance of stones.
.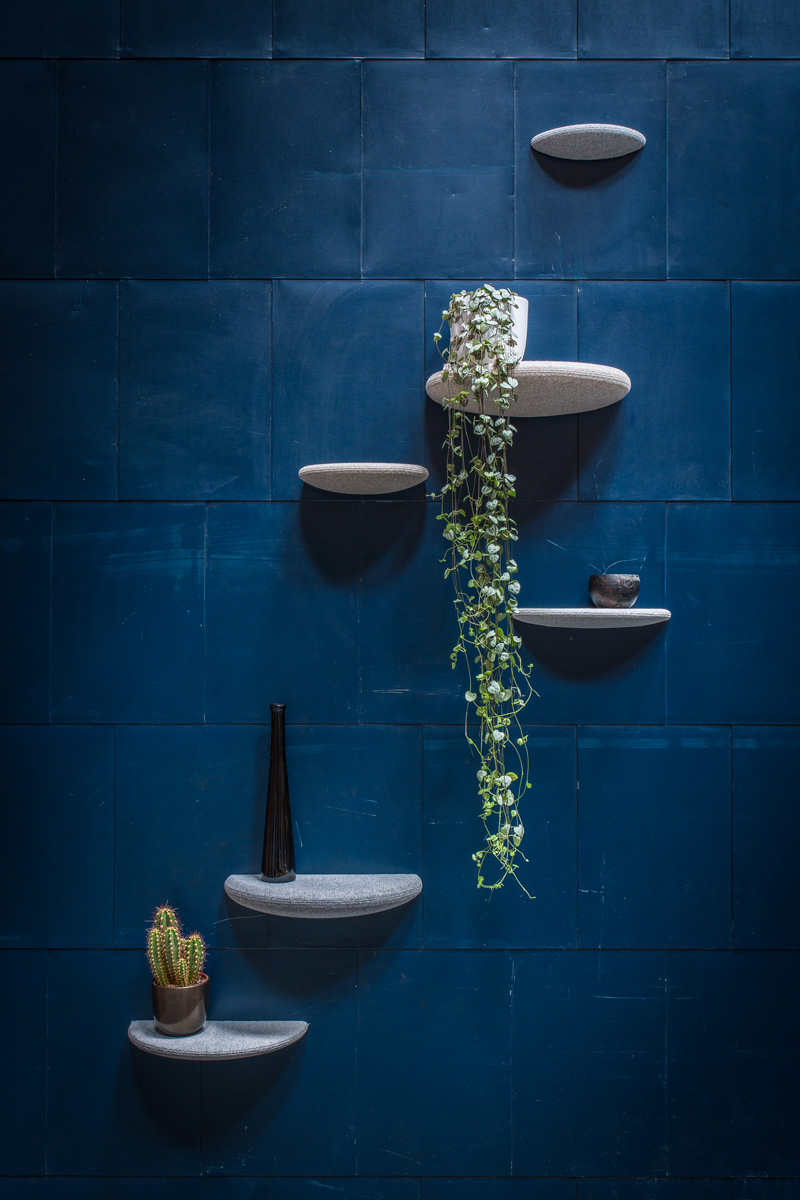 The designer's description
In the design process of creating the 'stones' collection Philip Bogaerts had one thing in mind: "we should create wall objects which people can use for displaying there most beloved objects but also they should be beautiful on it's own."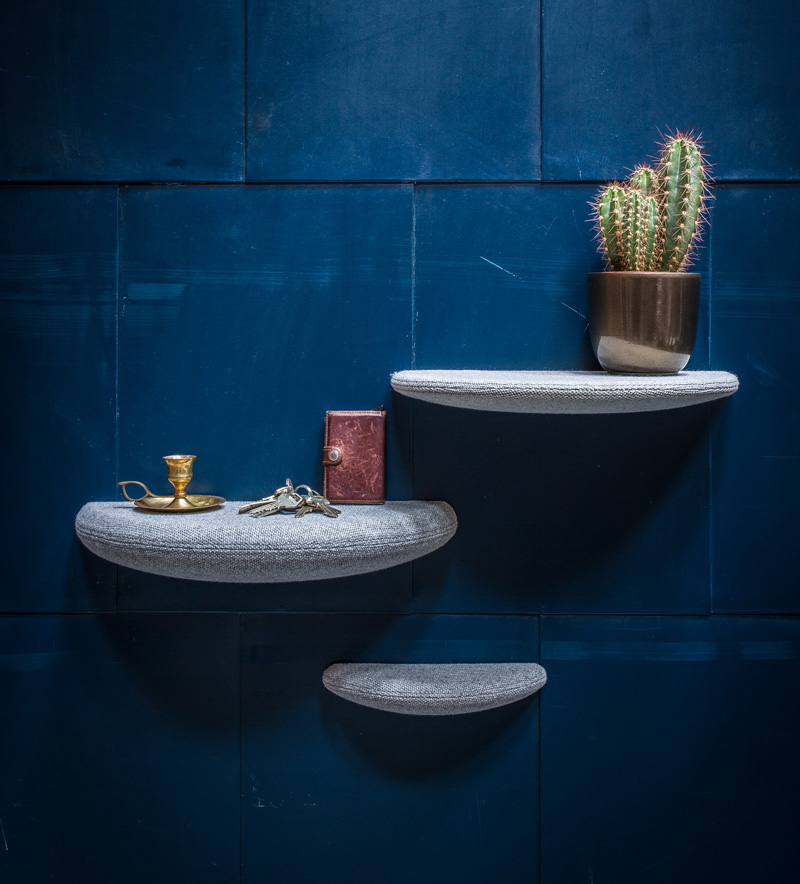 The stones collection is an playful setting of stone-like elements which you can mount in any setting you wish. You can create a whole wall with different sizes of stones for displaying objects whether it is in an museum, public area, restaurant or your home.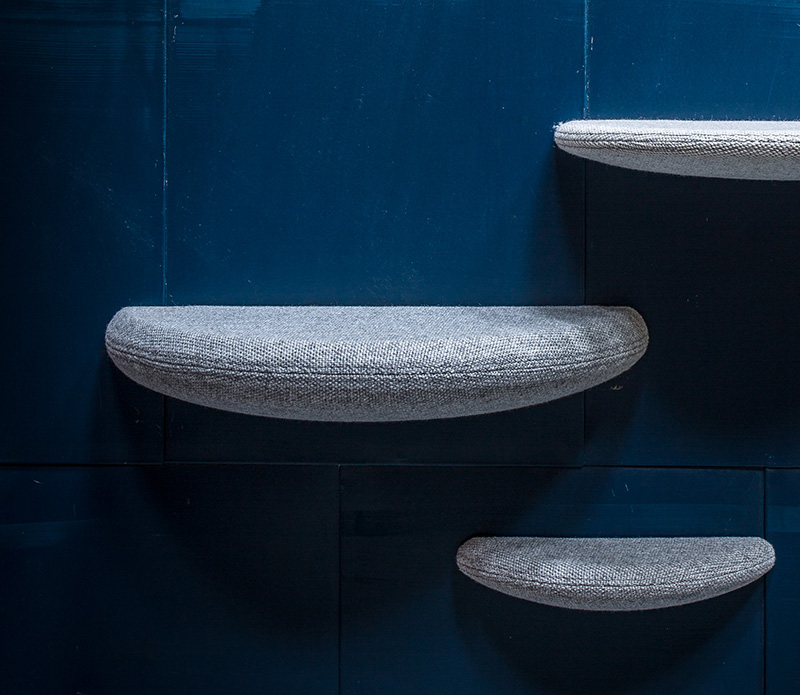 Stones is a collection containing 3 elements made of wood and covered with fabric. The stones can be mounted on any wall by using 2 screws. Standard colors are grey and brown tones mixed with different types of fabric like felt and woven fabrics. Upon request colors and fabrics can be customized.