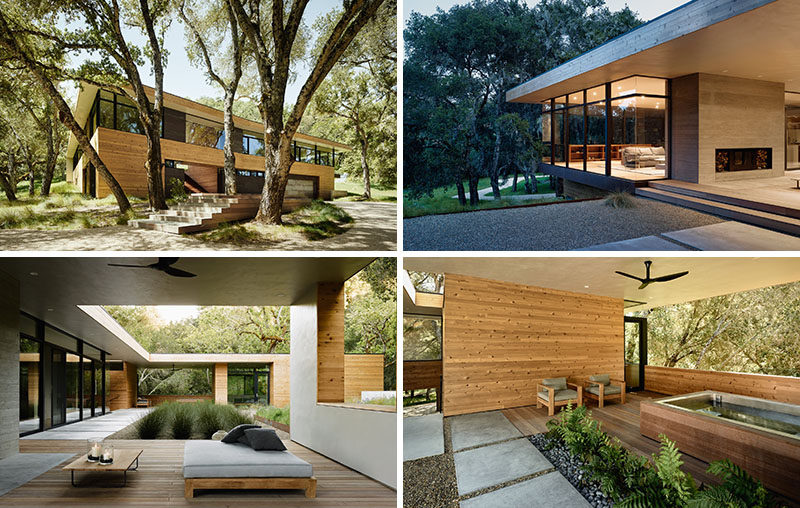 Sagan Piechota Architecture have designed this contemporary family home that spreads out over two floors and includes plenty of outdoor space, while at the same time sits carefully among old growth Oak trees of Carmel Valley in California.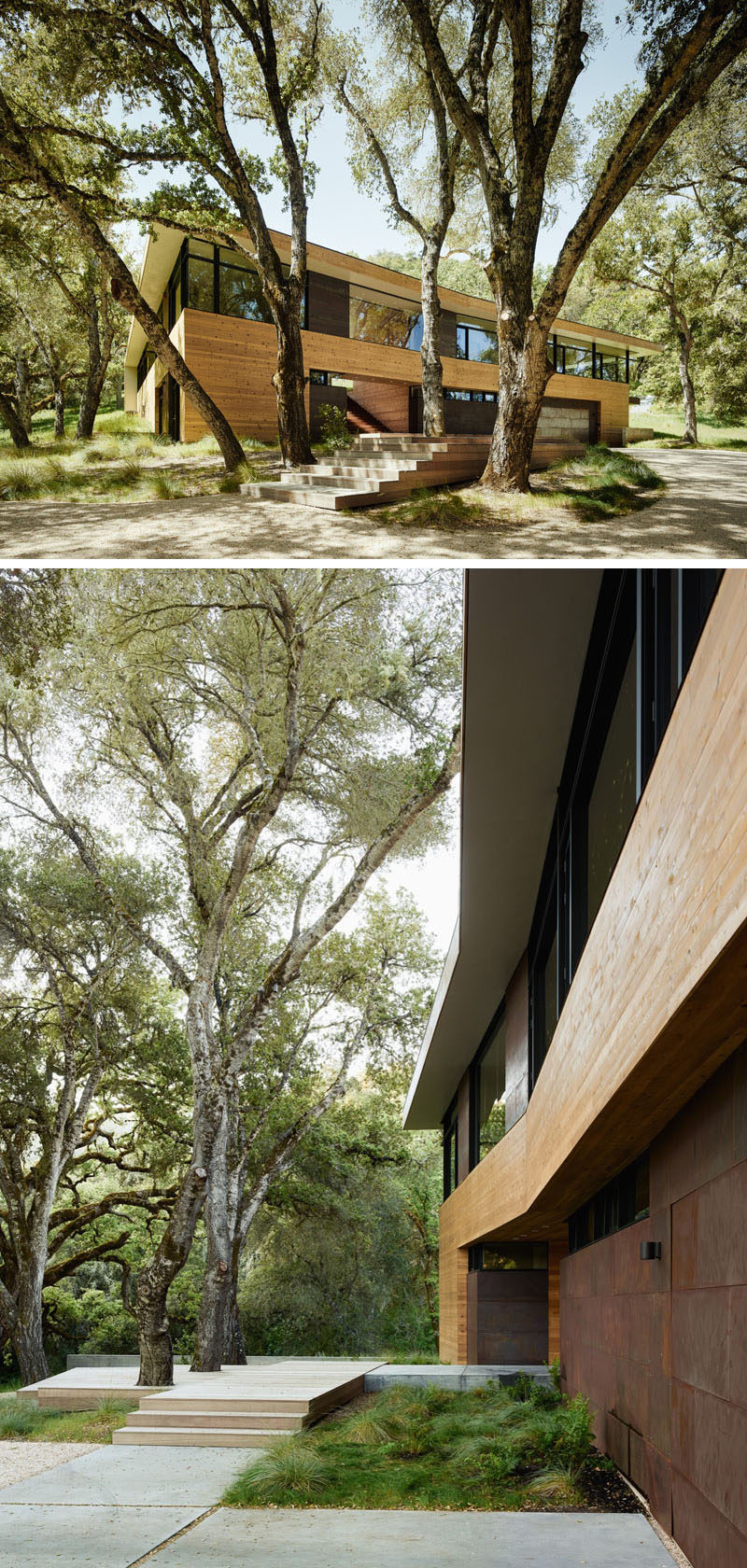 ---
The entrance to the home is grand, with a large, extra wide set of stairs leading you up to the main level of the home.
---

---
At the top of the stairs, you become aware that the home is laid out in an 'L' shape, and has landscaped outdoor space.
---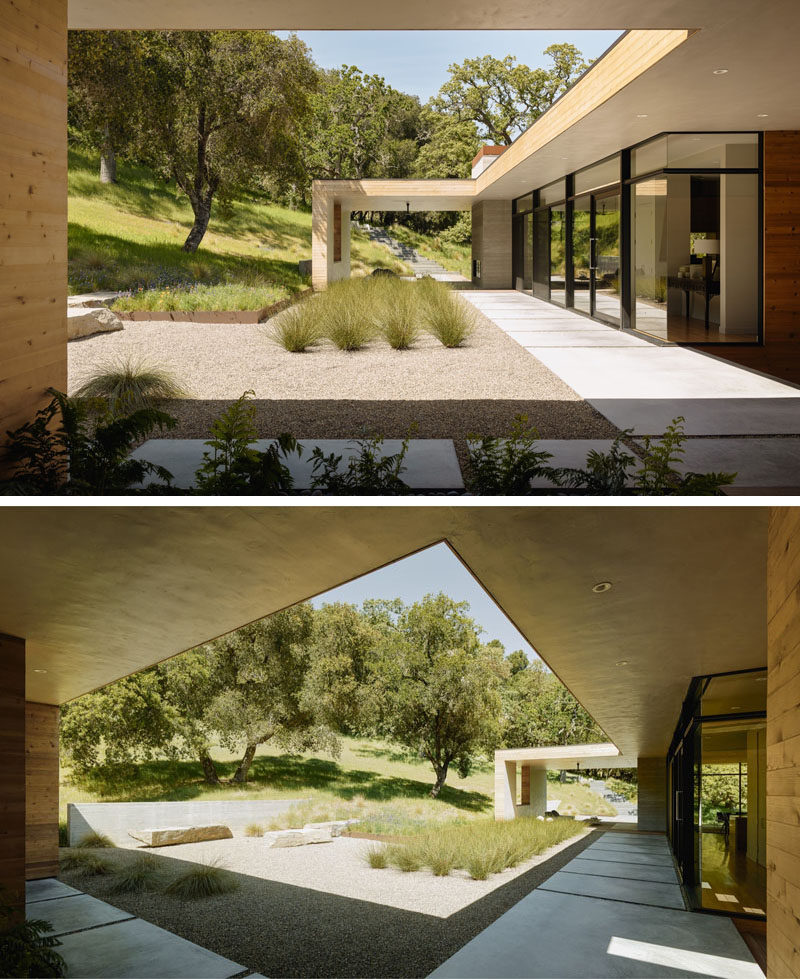 ---
Where possible, floor-to-ceiling glass has been used throughout the home to frame the views of the surrounding area.
---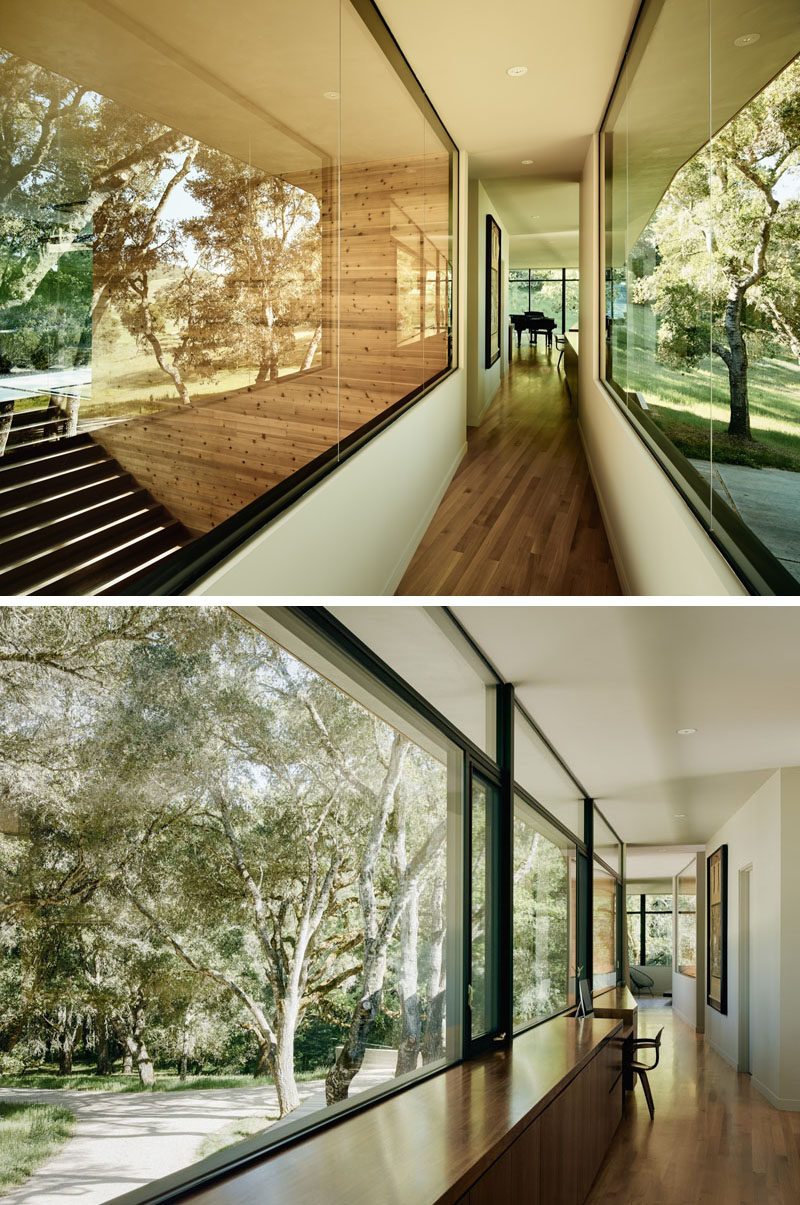 ---
Throughout the home, materials like concrete, weathered steel, and natural cedar mirror the texture and color palette of the nature outside.
---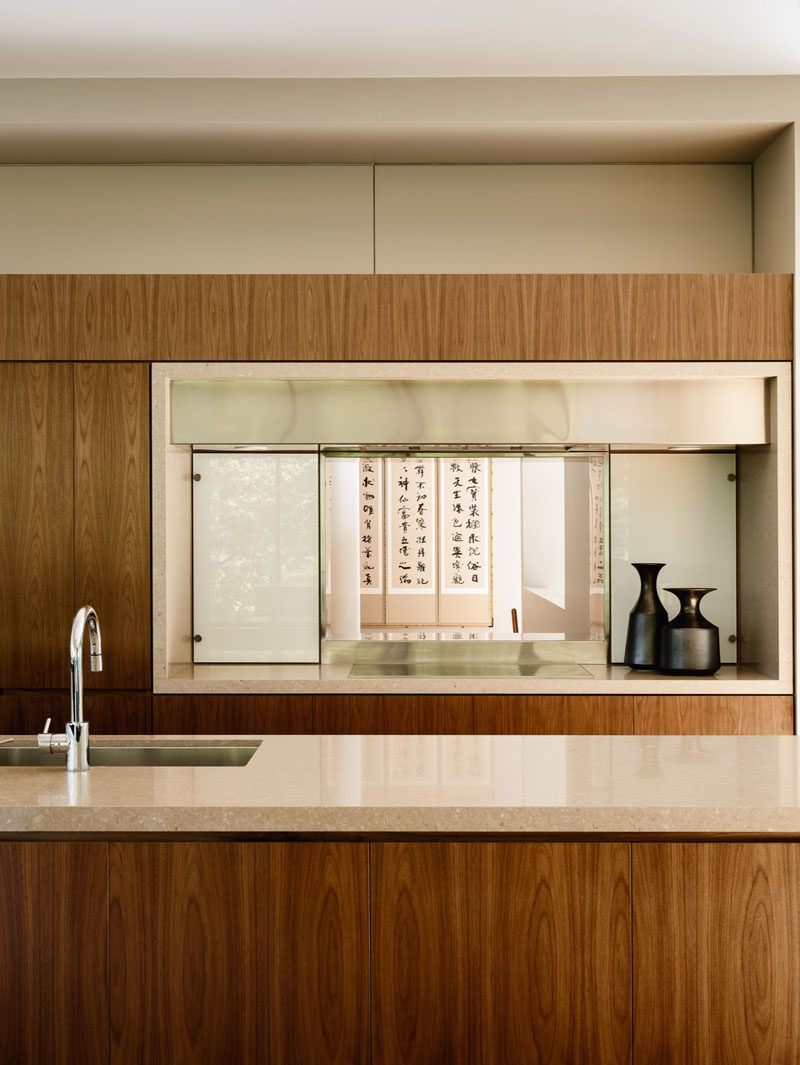 ---
From this angle, you can see how the main living area is on one side of the home with the outdoor spaces and a guest suite on the other.
---
---
Just off the guest suite is covered spa and small sitting area.
---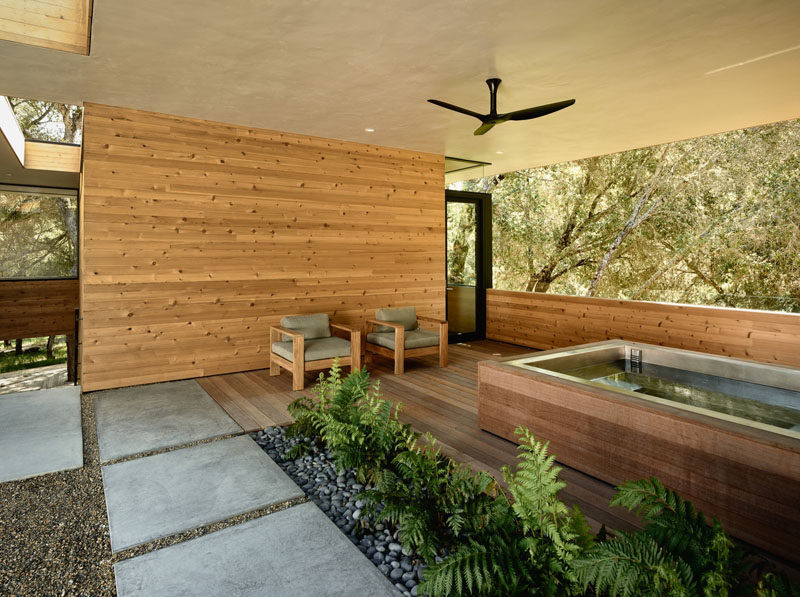 ---
In the other covered outdoor area is a living room, with a day bed for lounging. A cut-out in the wall perfectly frames an individual tree.
---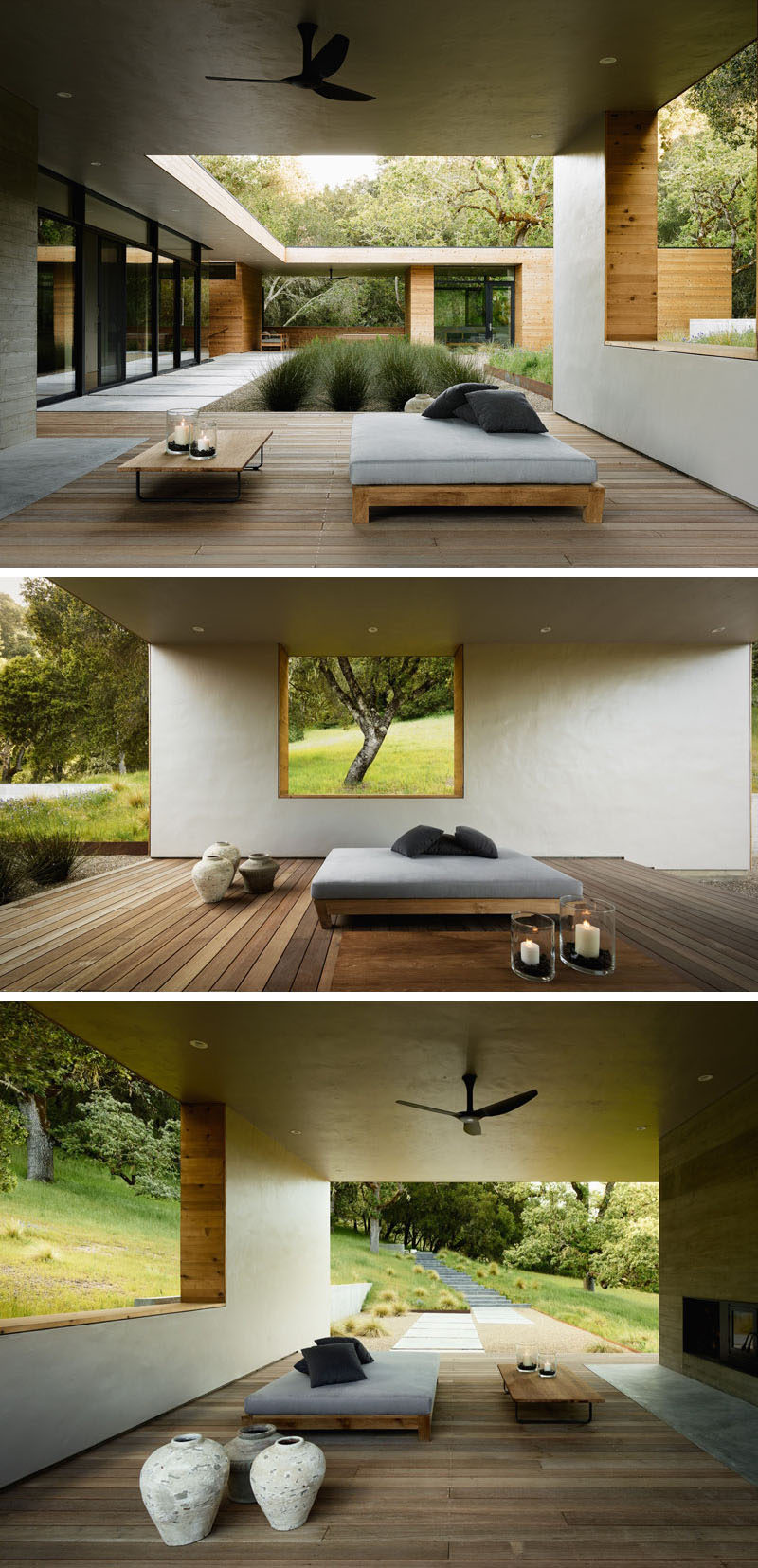 ---
Opposite the day bed, there's an fireplace with concrete surround and space for firewood storage.
---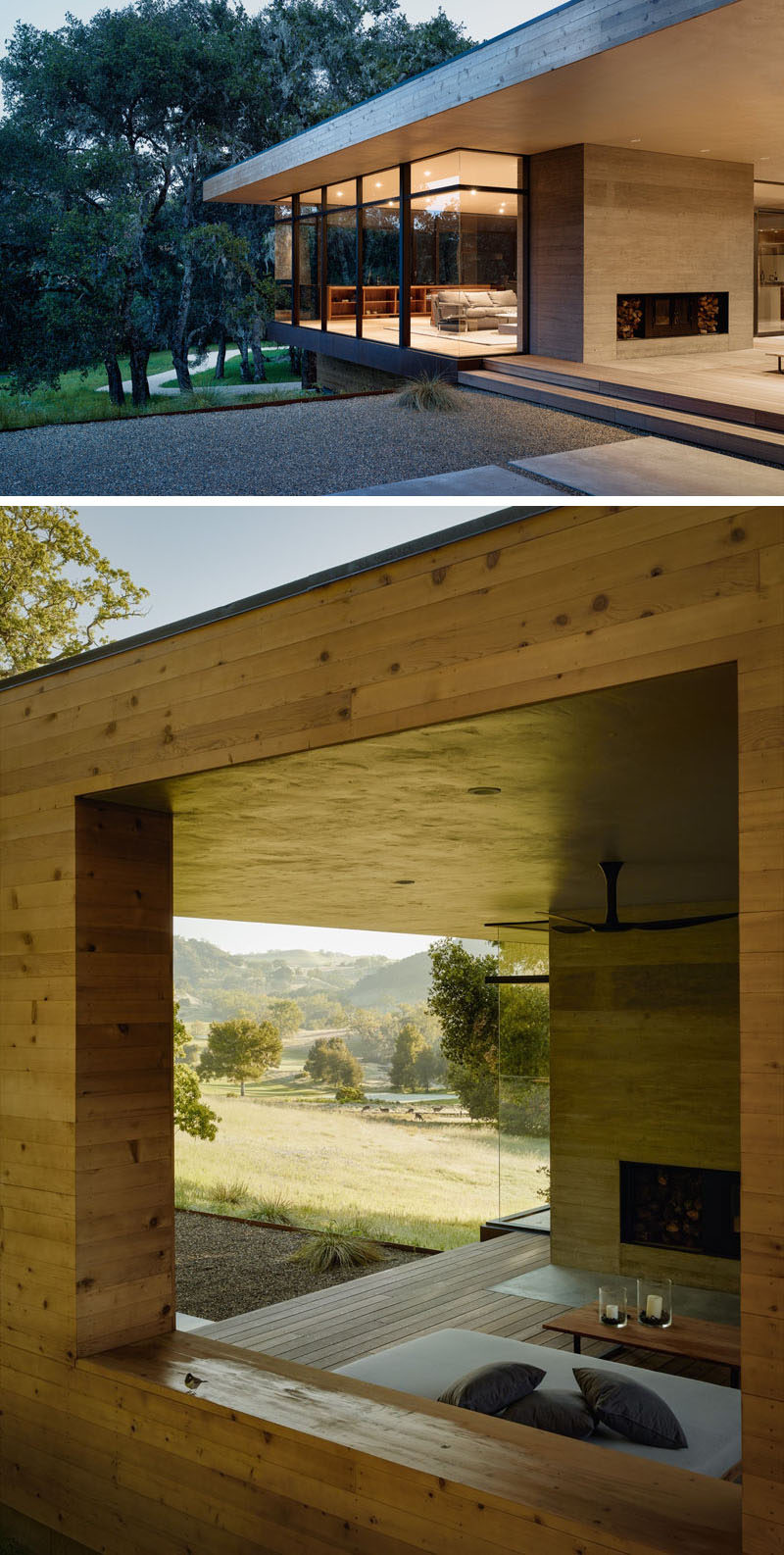 ---
Following the path off the side of the outdoor living room, you reach an raised area with a firepit.
---