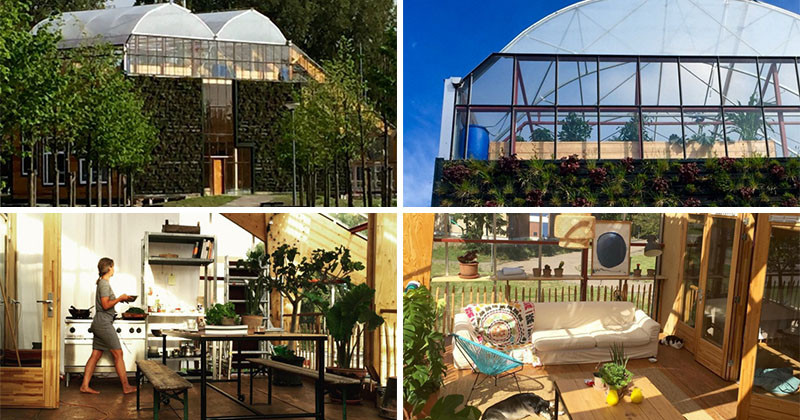 Imagine that you're a family of 5 (2 parents, 2 teenagers and a dog), and you want to live off the food you grow yourself, but you also want to live in the city.
---
---
This is exactly what the Scholten family have achieved, with some help from Rotterdam University, which was looking for a family to test the experimental houses they were building, that are both a place to live, as well as grow the food for the family.
---
---
The Scholten family applied straight away and were accepted. They moved into this greenhouse made of wood and glass in Rotterdam, The Netherlands, in 2015.
---
---
The greenhouse was perfect for the family, as Helly Scholten is a 'botanical stylist', who decorates photo shoots and events with plants.
---
---
The home has an edible roof, where the family can grow vegetables. There are also rain tanks for water collection.
---
---
The home is filled with all the typical furniture you would find in any other home.
---
---
As well as a kitchen for preparing all the food they're growing.
---
---
There's enough space to grow a large variety of plants.
---
---
The family will live in the greenhouse until the project is completed in 2018.
---