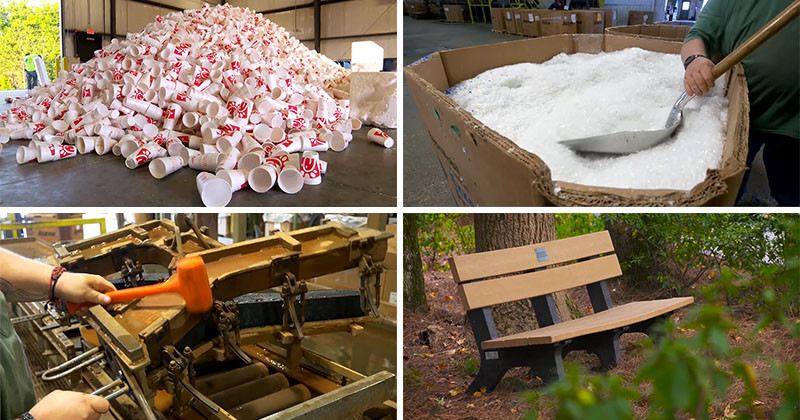 American fast food chain Chick-fil-A, don't just throw their customers used polystyrene cups into the landfill. Instead, they take those cups and transform them into park benches.
Let's see how they do it…
First, the customer's place their used cups into a dedicated garbage bin.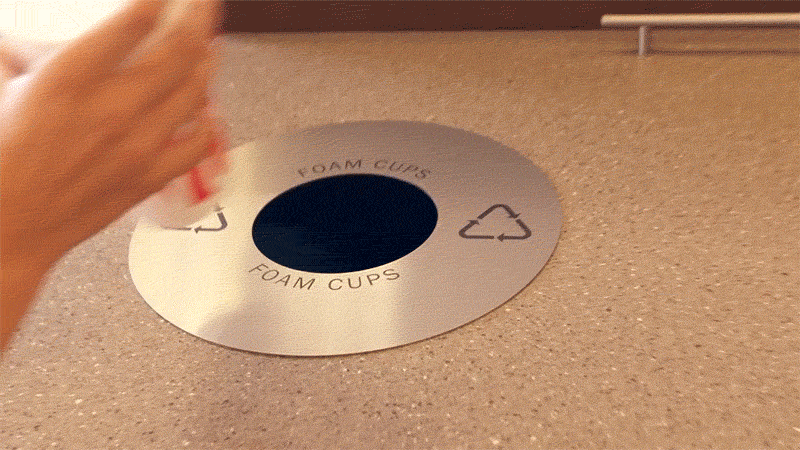 ---
The cups are taken to IWS, a recycling processing facility.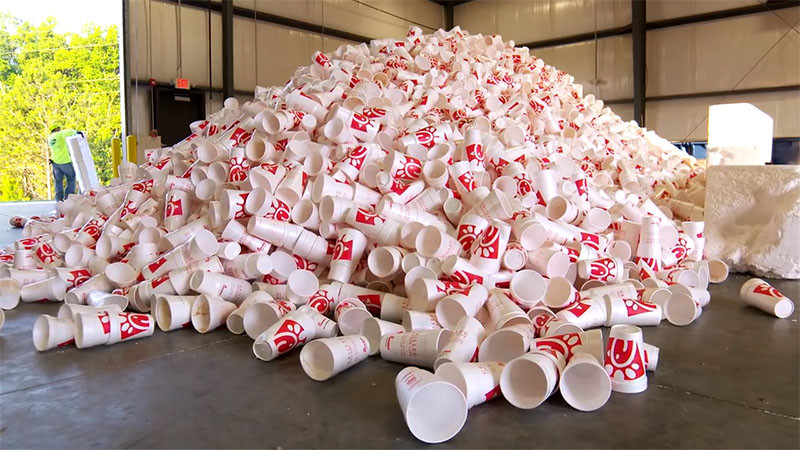 ---
The cups are sorted by hand, and any liquids and garbage are removed.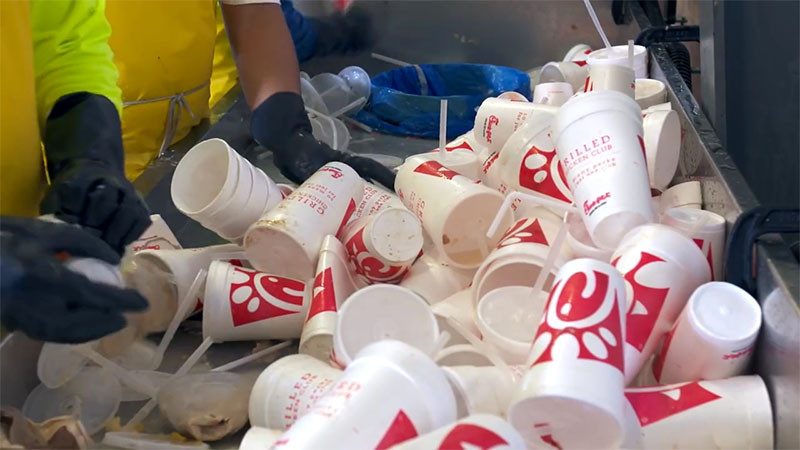 ---
After they have been sorted, they are put through the densification process, basically chipping them up into 1-2 inch pieces.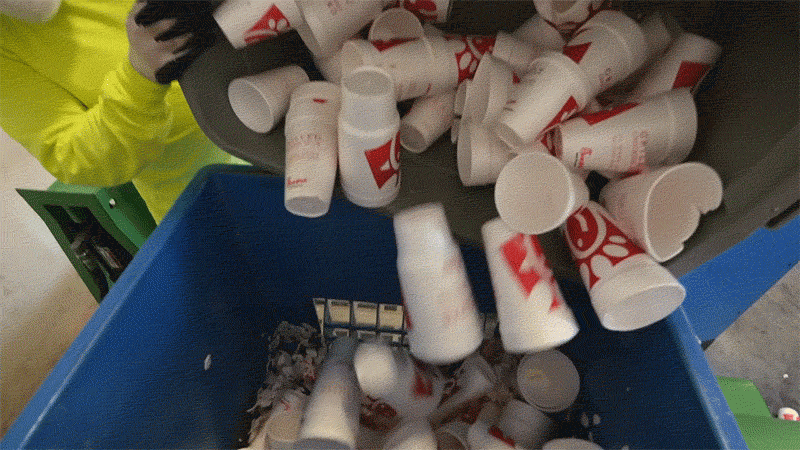 ---
Then the chips are sent through an extrusion process, turning them into pressed logs.
---
The logs are then transferred to Plastic Recycling of Iowa Falls, where they are put into a shredder, that shreds them down and grinds them into tiny pieces.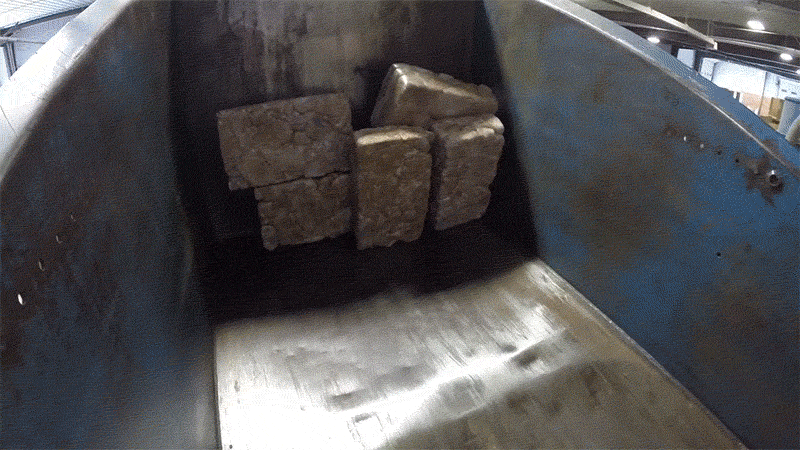 ---
Once the chunks have been chipped, they're then blended with other recycled plastics.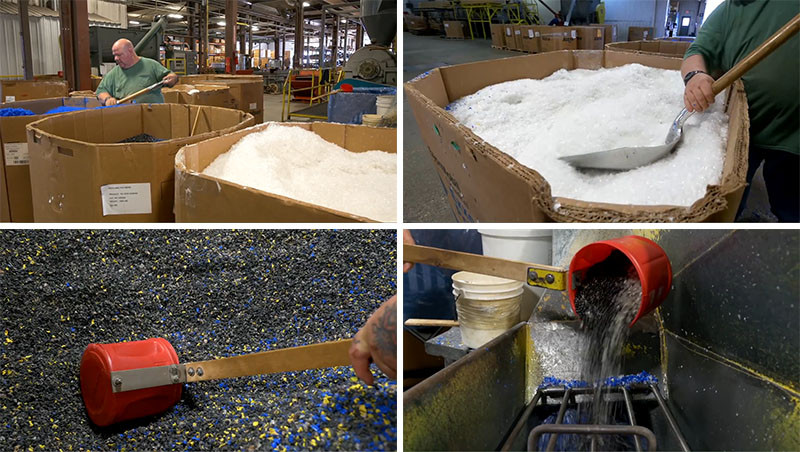 ---
The plastic chips are then melted and extruded into forms in the desired shape, such as bench legs.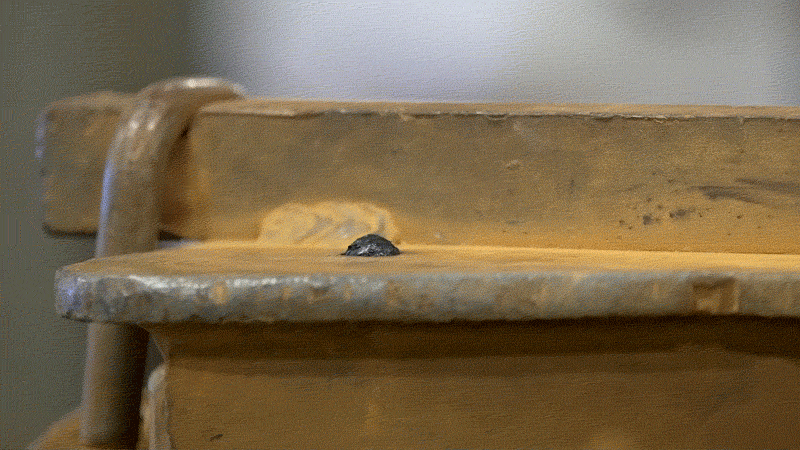 ---
Once cooled, the legs are removed from their forms.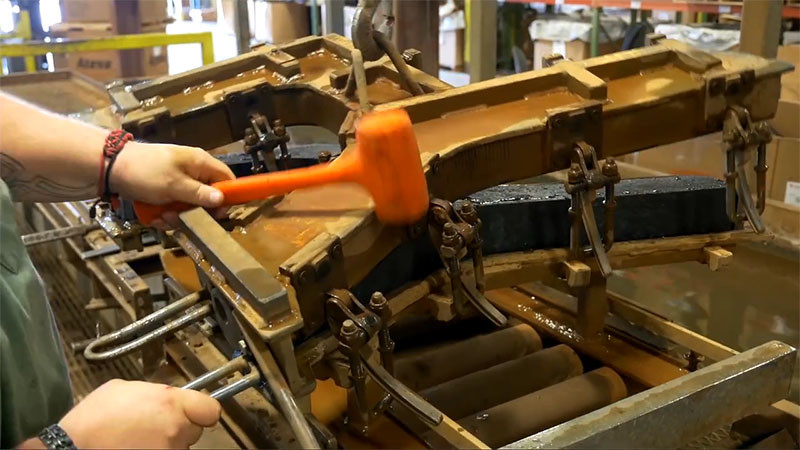 ---
Next, it is off to assembly, where the legs are pre-drilled with holes for screws.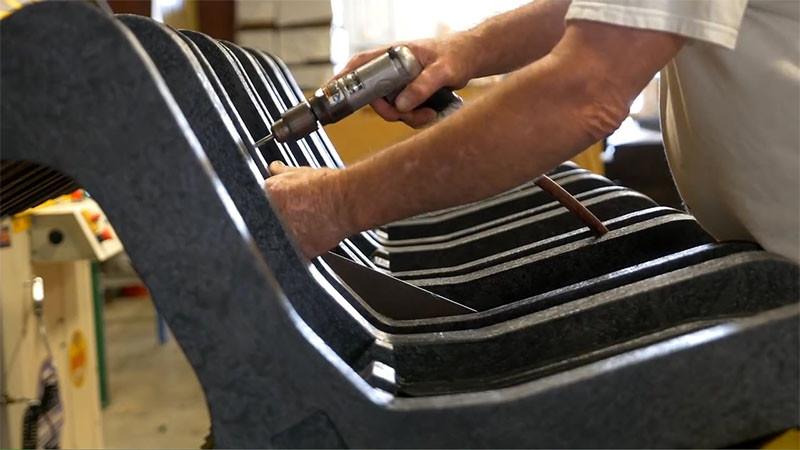 ---
After the legs are ready, the next step is to put the bench together.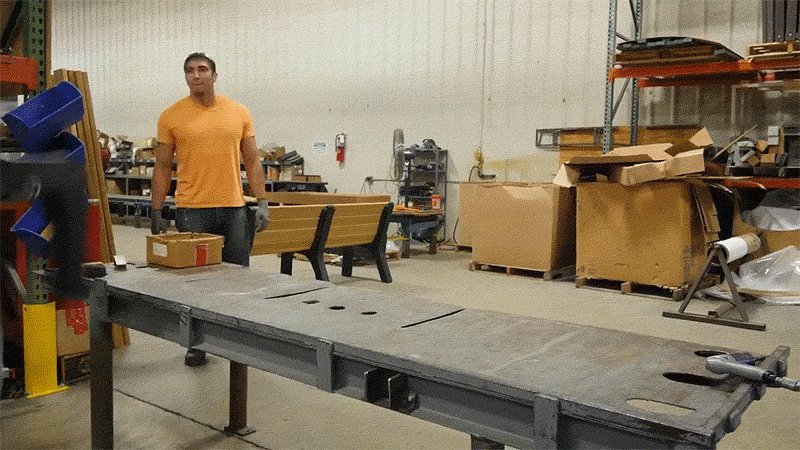 ---
The end result is a park bench that can be enjoyed by everyone.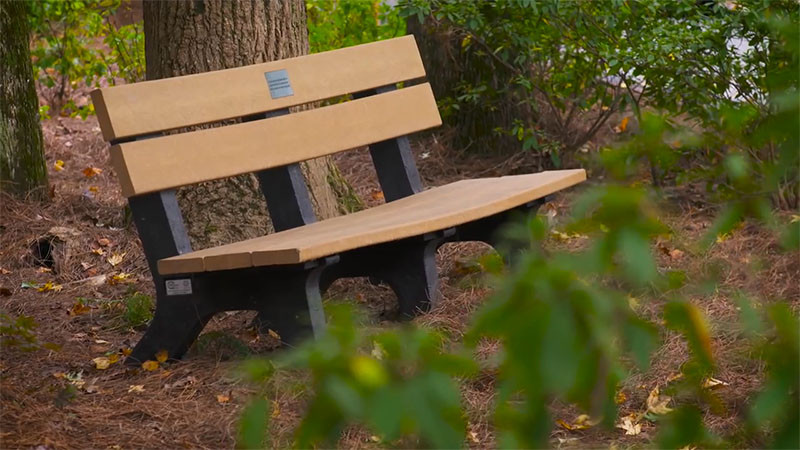 ---
Watch the full 'making of' video below