Italian designer Filippo Mambretti has created LEVEL, which is a combined floor lamp and shelf that has built-in USB slots for charging devices.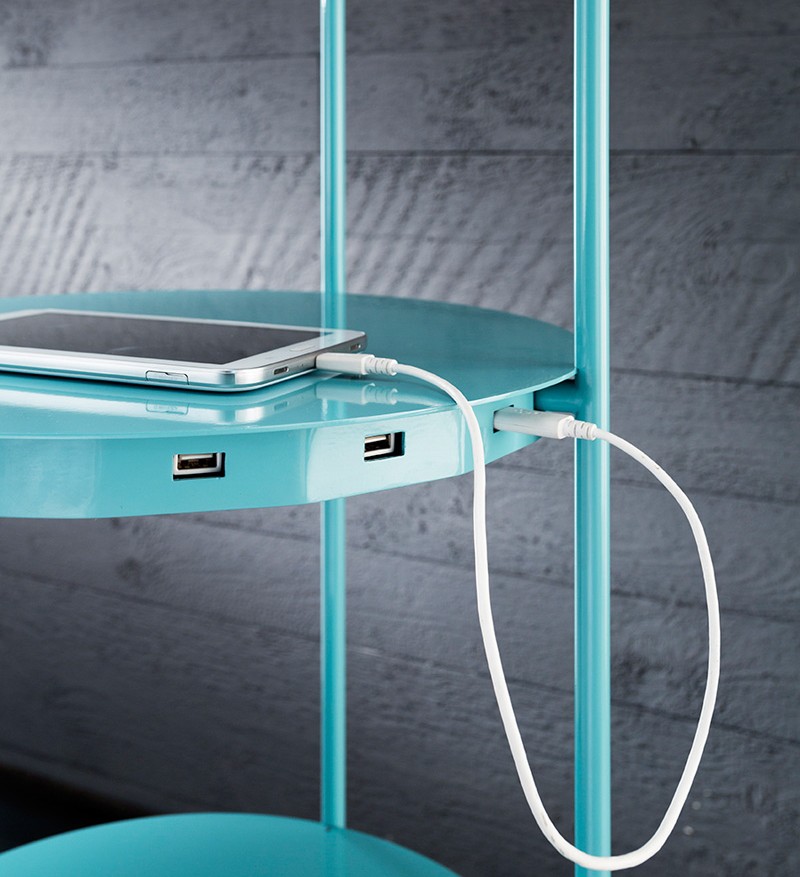 From the designer
LEVEL is a floor lamp that is designed to be a multifunctional piece of furniture within the home environment: it can be used as a light source but also a shelf or a charging point for electronic products , thanks to the USB sockets placed under the shelf.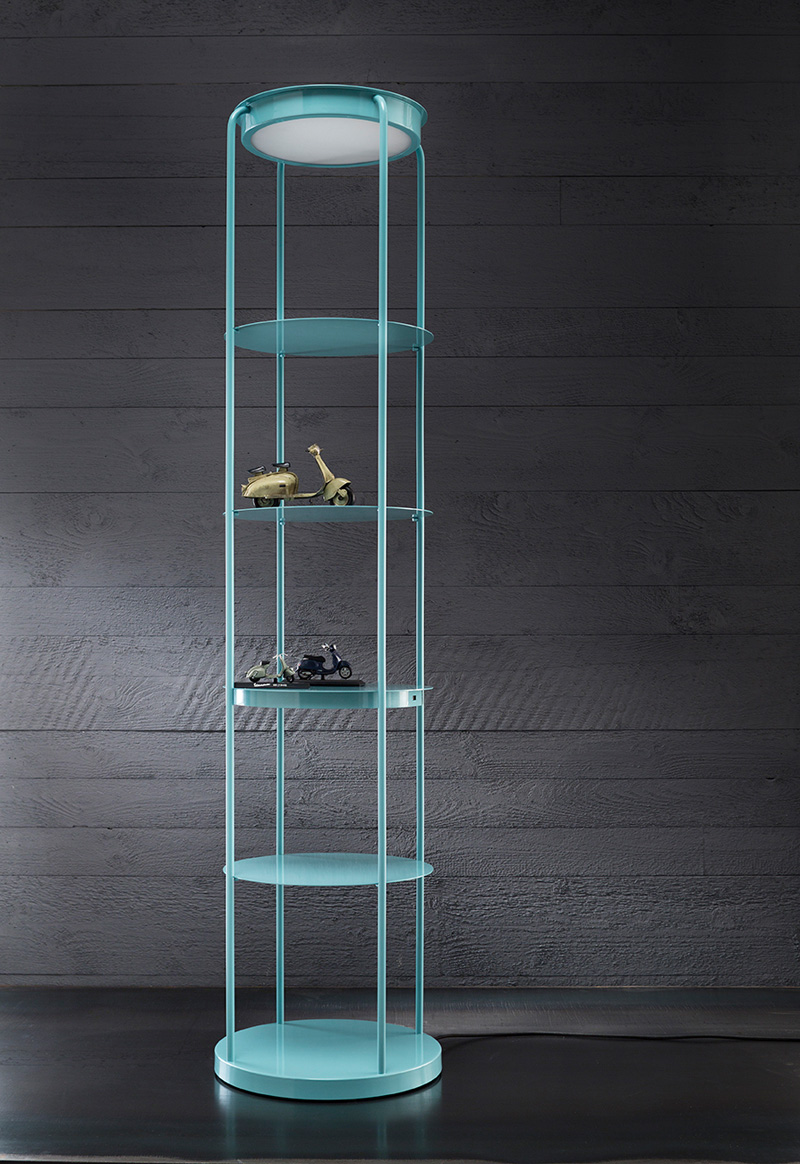 LEVEL's design is characterized by clean and modern lines that visually lighten the entire structure, making it minimally functional and harmonious. Thanks to the design of the circular shelves that vertically repeat. LEVEL hides cables and electrical components and maximizes shelf space and light diffusion.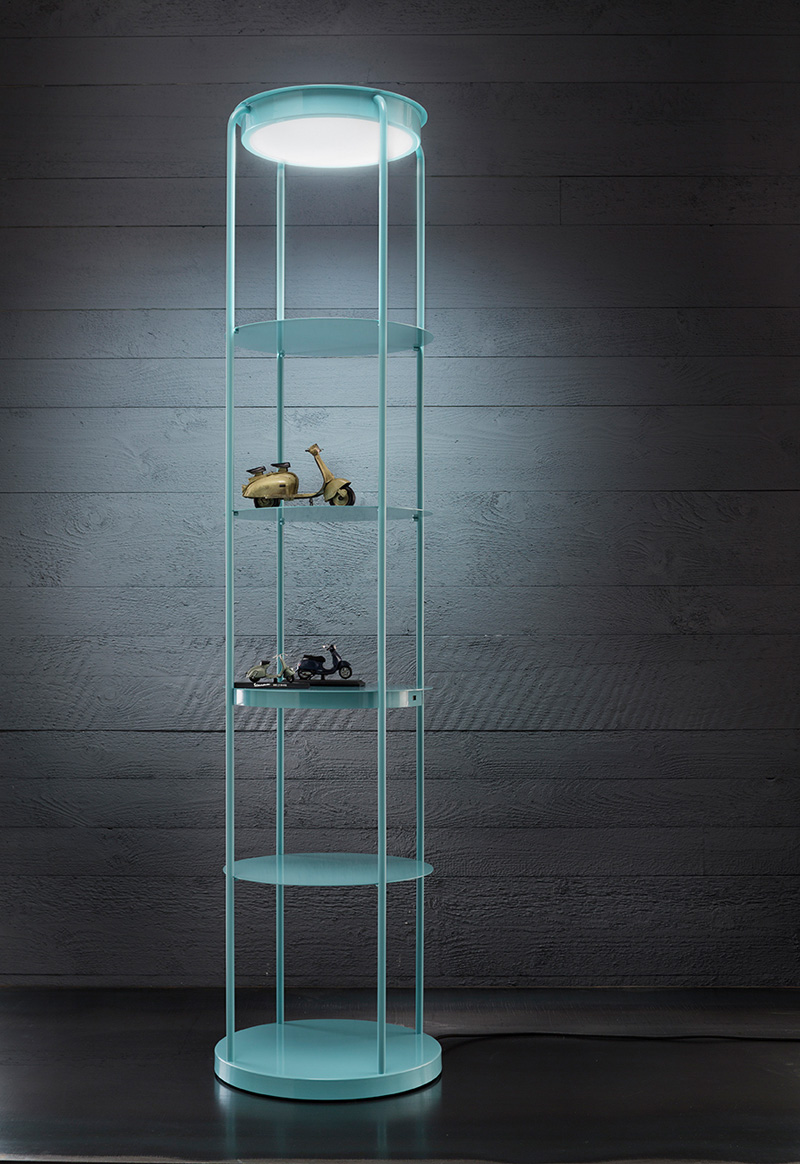 Designer: Filippo Mambretti
Manufacturer: ZAVA