Bekkering Adams Architects have recently completed a fire station in Doetinchem, Netherlands.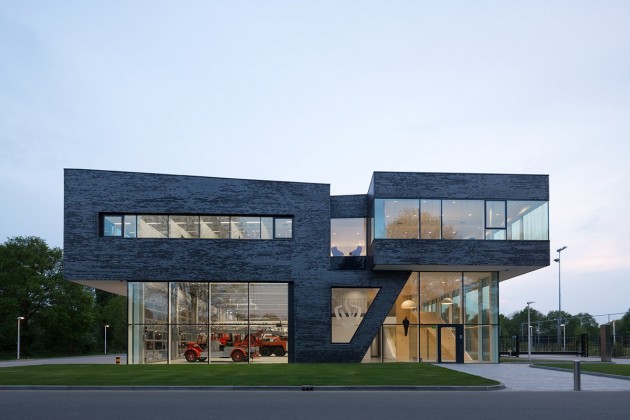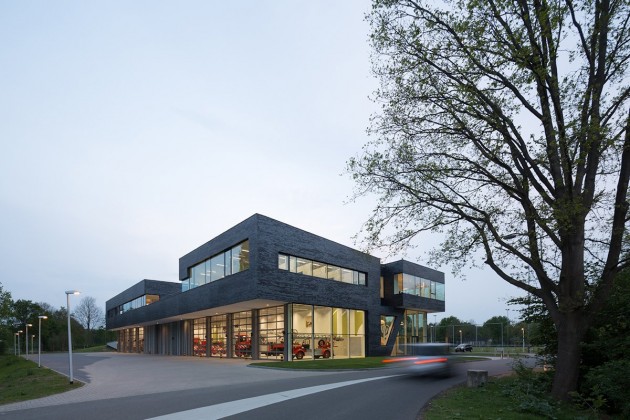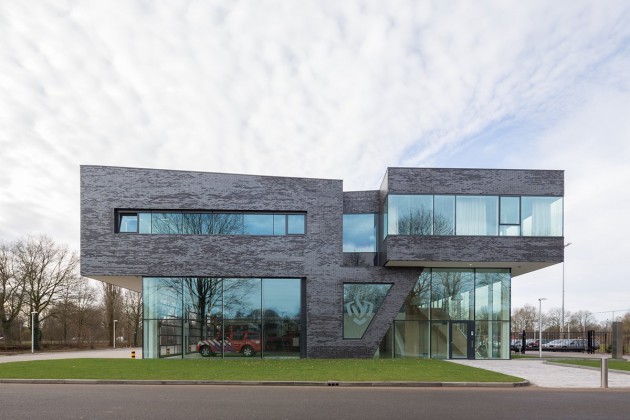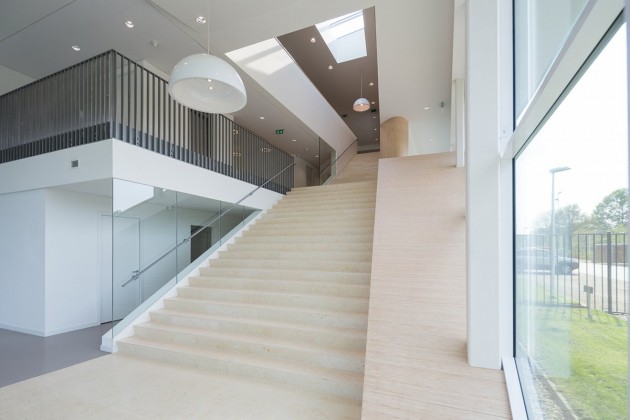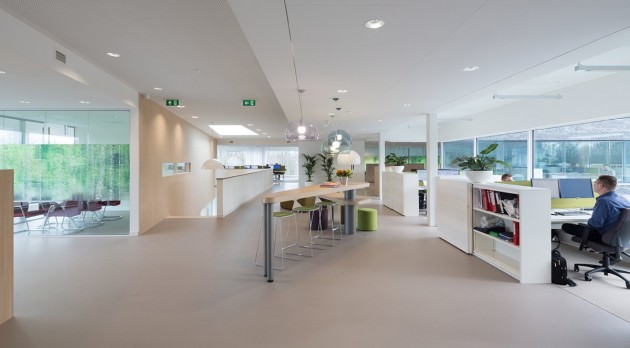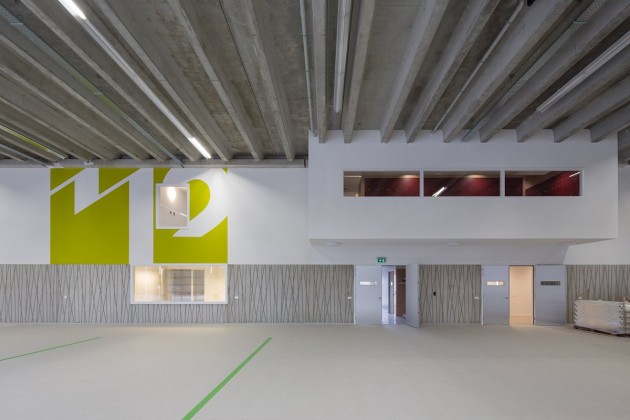 Project description
A new home for the Fire Brigade : Fire Station Doetinchem combines sustainability , functionality and an attractive working and living environment in a green oasis

The Fire Brigade Achterhoek West Doetinchem is 24 hours operational and the building houses a mix of functions for working, living and sleeping facilities. A spatial development with various vistas makes the organization clear and transparent, allowing visitors a glimpse of the dynamic environment of the fire station. The robust brick building is designed as a villa in the green and has obtained an A+ energy label. It is embedded in its ecological structure, situated next to an important route for bats. Functionality, sustainability and environmental integration have been the leading design themes during the process.

Villa in green surroundings
The Fire station in Doetinchem is designed as a villa, integrated in the landscape. It is a green oasis situated along side the major thoroughfare in Doetinchem. The horizontally oriented building is surrounded by majestic trees and has clear, crisp lines and surfaces. The grass of the surrounding countryside is pulled over the building in a large slope and evolves into a series of roof gardens and patios on top of the sheltered area for the fire trucks. Because of the slope, the exercise facilities are hidden from view, thus guaranteeing a green environment.

Transparent
The Fire station houses several functions with a variety of appearance and atmosphere: the sheltered area for the fire trucks, the workshops and car wash on the ground floor, the bedrooms on the first floor and on the upper layer the offices, work-café, fitness room and living areas. Because of the high transparency, there is an abundance of daylight coming into the building. The big windows ensure panoramic views of the green surroundings. The various vistas create different views and unexpected perspectives; For instance the sheltered area for the fire trucks can be viewed from the locker room on the first floor and from the hall the Fire trucks can be seen.

A striking feature of the interior is the majestic staircase that connects all floors and functions. Along side the staircase is a light wooden wall which folds around the service unit on the top floor. The office floor is fully developed in accordance with the new way of working, with open office spaces and flexible furnishing. Cohesion and identity are created by a variation in materials: glass, brick, wood, embossed concrete and natural patterns. On the upper floor roof gardens, patio's and terraces provide the building of its specific sculptural expression, creating outdoor spaces with their own specific identity. Huge cantilevers form a sheltered area for the fire trucks, anchoring the building in its surroundings.
Architect: Bekkering Adams Architects
Project architects: Monica Adams, Juliette Bekkering
Team: Perry Klootwijk, Esther Vlasveld, Frank Venhorst, Zuzana Kuldova, Pia Fischer, Stefania Masuino, Gerard Heerink, Magda Strak
Contractor: Koopmans-WAM & Van Duren
Structural engineer: Aronsohn Raadgevend ingenieurs
M&E engineer: Royal HaskoningDHV
Building Physics: Peutz
Photography by Ossip van Duivenbode