Commissioned to design a new home for a family in North London, Stanton Williams replaced a late 1950s house with the Fitzroy Park House.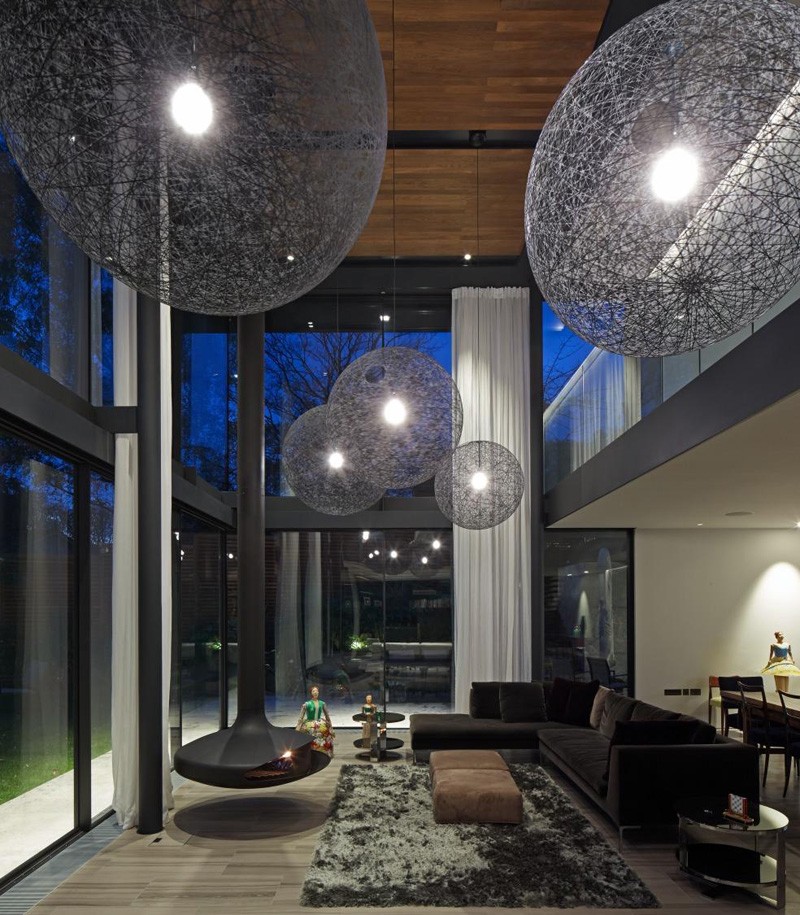 A description from Stanton Williams
Stanton Williams were commissioned to create a new family home in North London within the Highgate Conservation area, replacing a late 1950s house.

The design strategy takes advantage of the sloping site by creating new additional spaces within the lower garden level.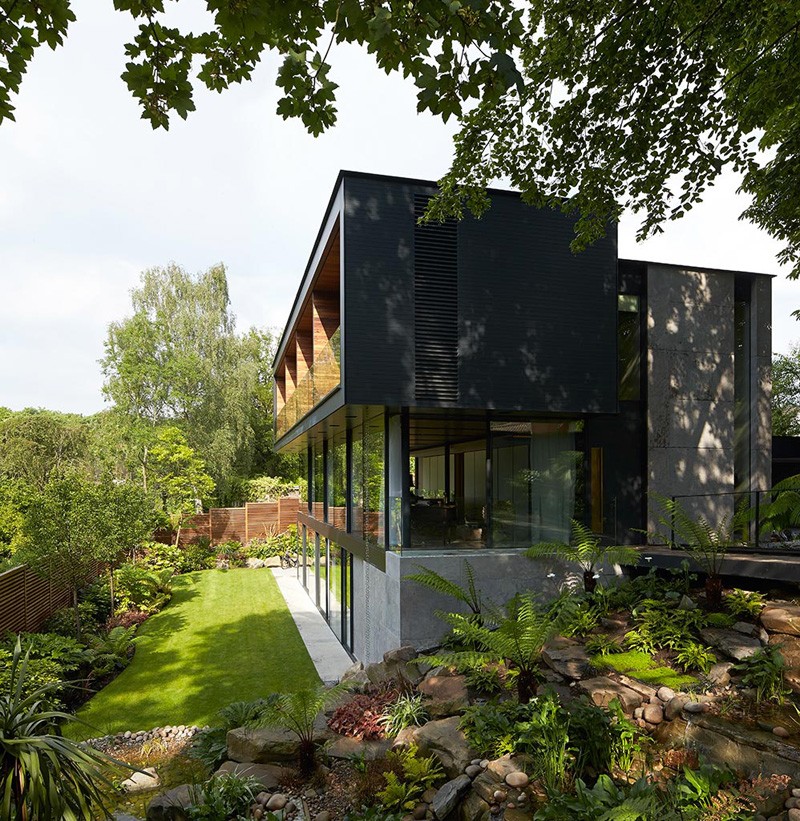 The house is surrounded by natural landscape. Its upper level cantilevers out and floats amongst the tree canopies, with views to Hampstead Heath and beyond. The position of the new house is set back sensitively from Fitzroy Park with a minimal stone and metal bridge, allowing mature trees to be retained and enhancing its peaceful setting.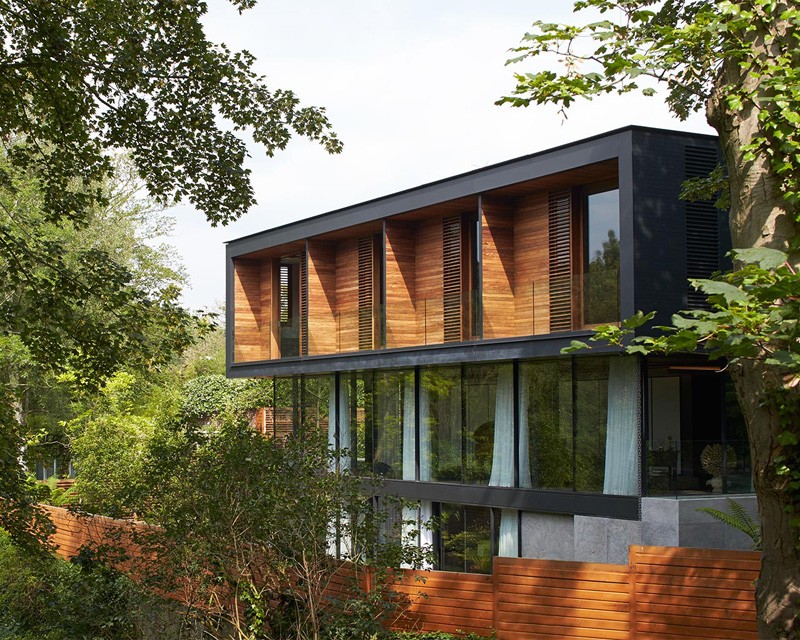 The bridge leads into the heart of the house, which opens up to views over a day-lit double-height volume down to the lower garden level. Large sliding glass doors dissolve the boundary between inside and outside with external stone paving extending into the landscaped garden which gently curves around the house.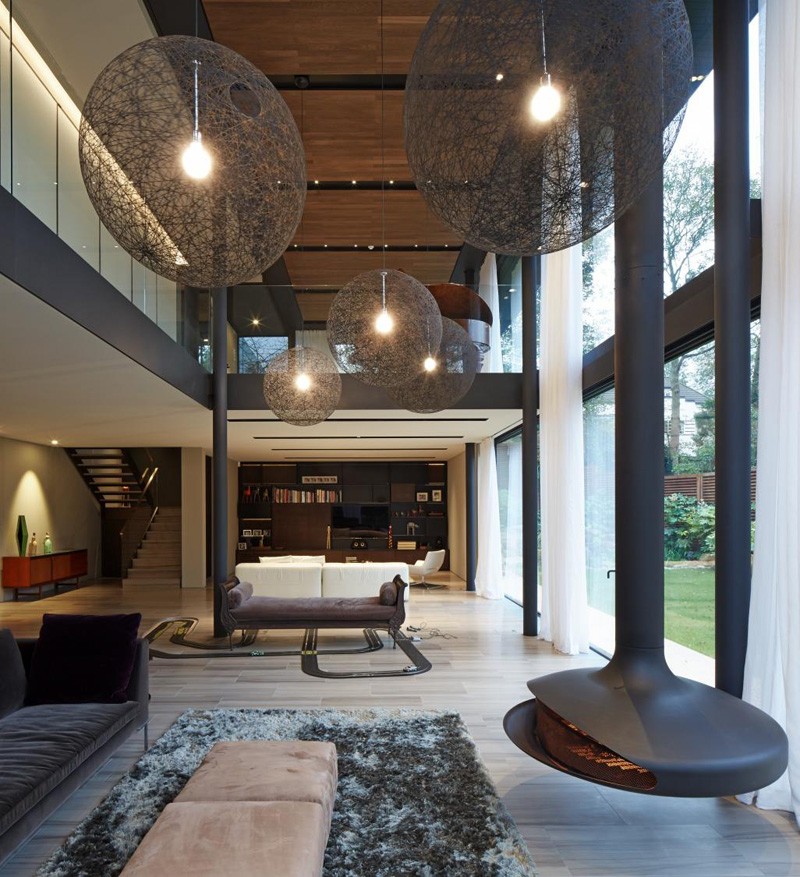 Material references for the house reflect its natural setting. Cedar fencing and oiled Iroko balconies contrast with the Accoya timber envelope. Painted in dark grey, the timber brings additional texture and colour to the limestone on the exterior façade. The crisp and sharp protective exterior layers give way to softer warm interior spaces, with an extensive oak ceiling and floors laid out in limestone or dark oak.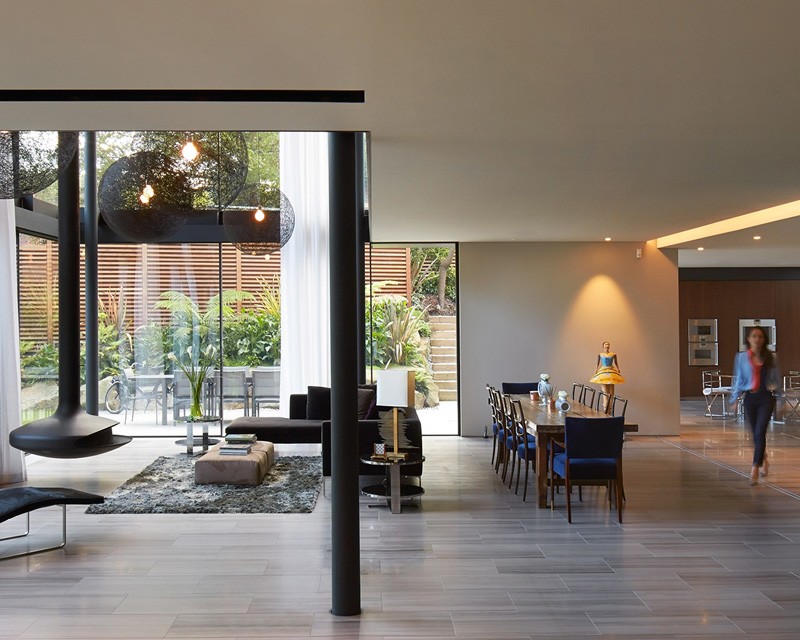 The house is designed to be naturally ventilated and well insulated. Details such as skylights placed strategically at various points in the house to bring in further daylight ensure that the family can engage with nature at every possible opportunity throughout the seasons.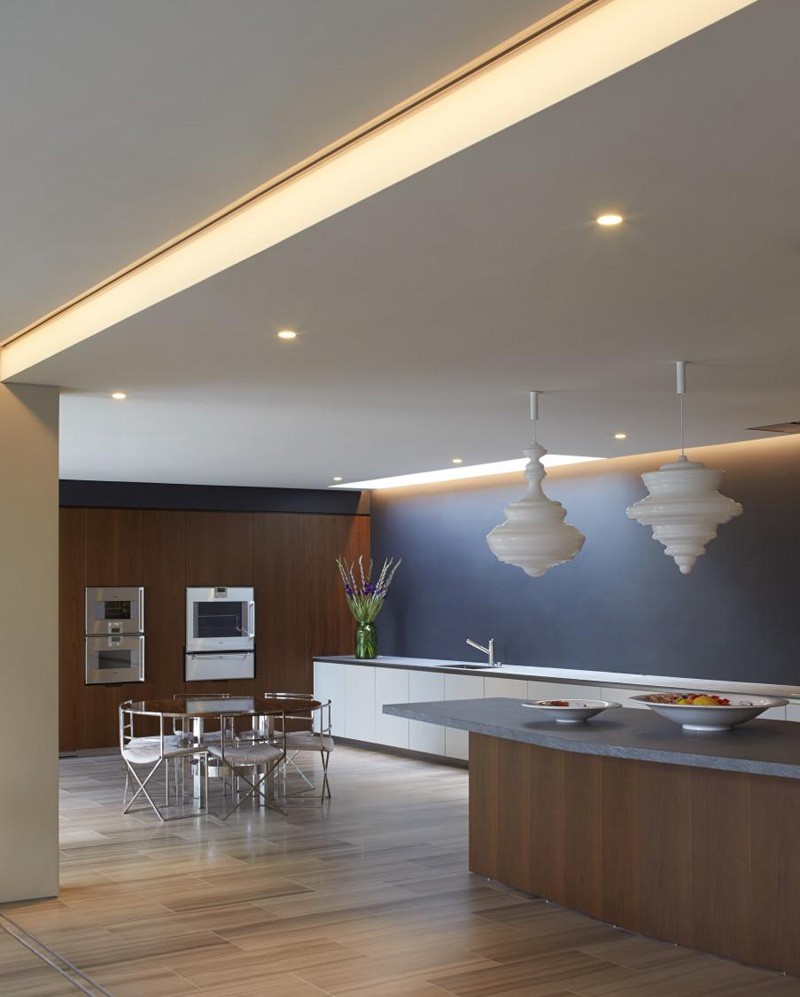 Embedded in a unique, rural-like setting, Fitzroy Park House manages to be at once protective and open.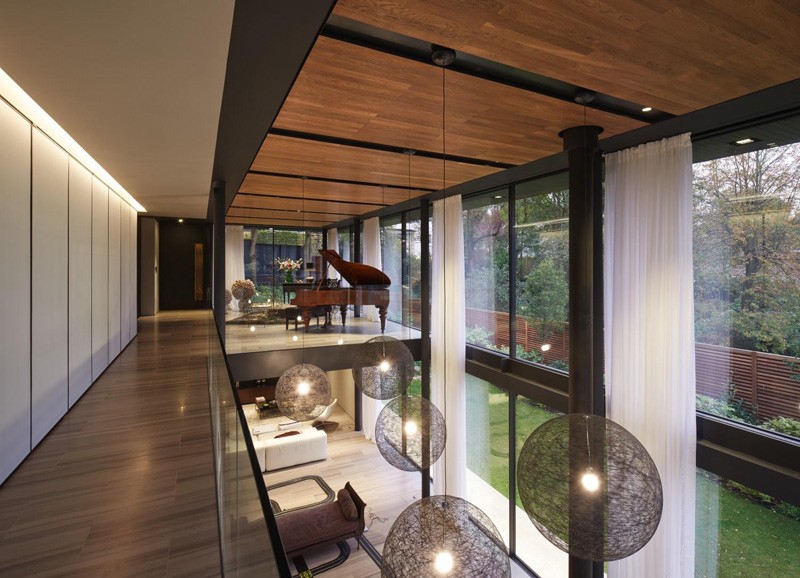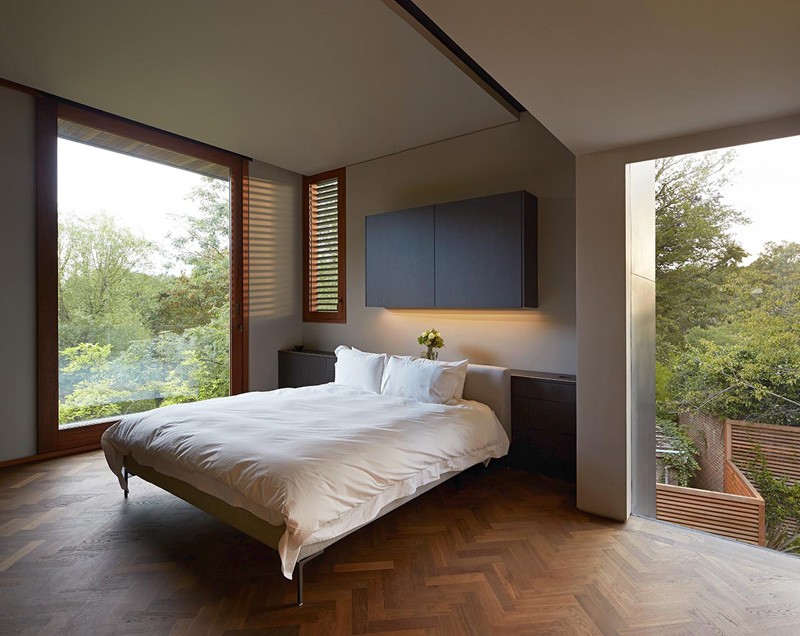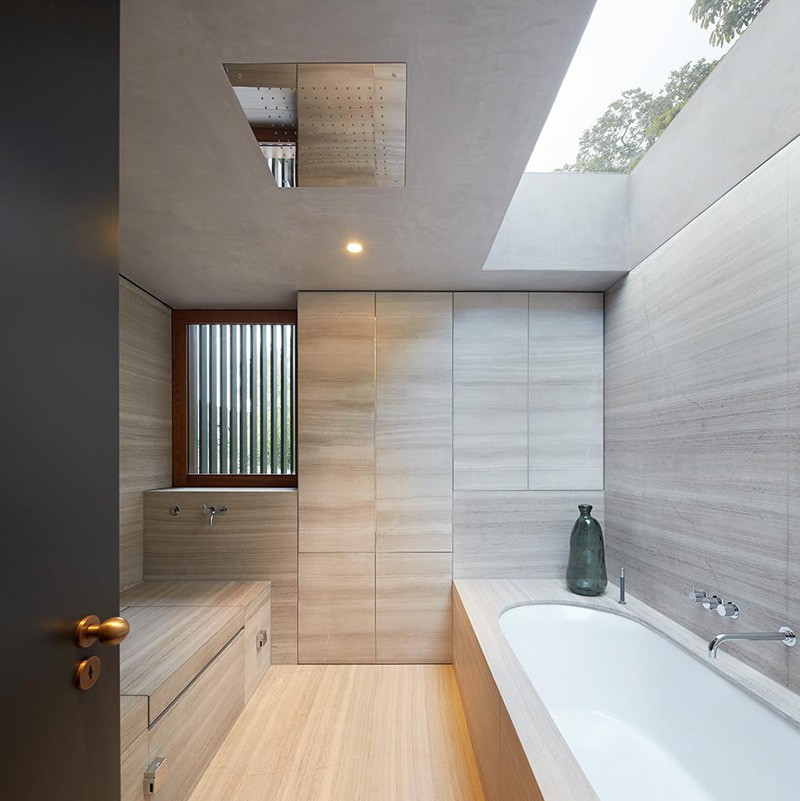 Architecture: Stanton Williams
Photography: Edmund Sumner and Hufton+Crow