Matiz Architecture & Design (MAD) have designed the renovation of a family style loft apartment in New York they named 'Flatiron Loft meets Bali'.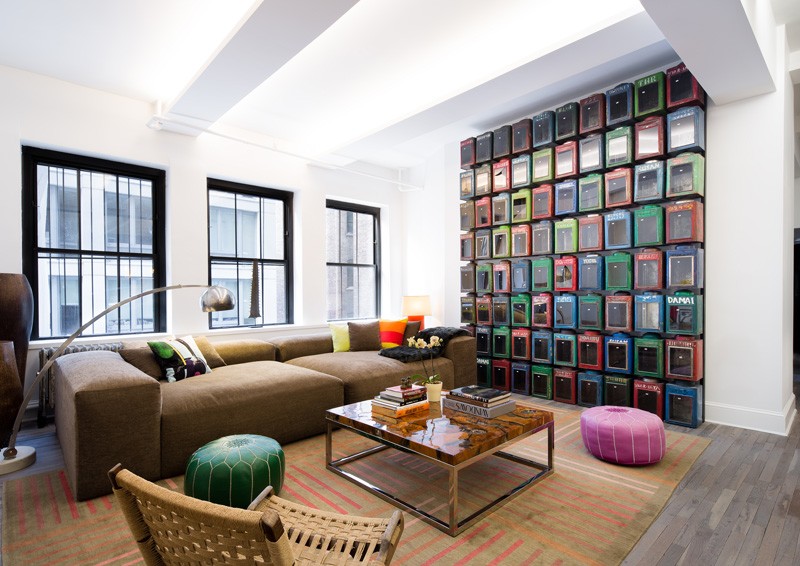 The designer's description
MAD renovated a 1,900 sq. ft. family style loft located in the Flatiron neighborhood. The tone was influenced by Balinese craft juxtaposed with the Industrial style of New York City.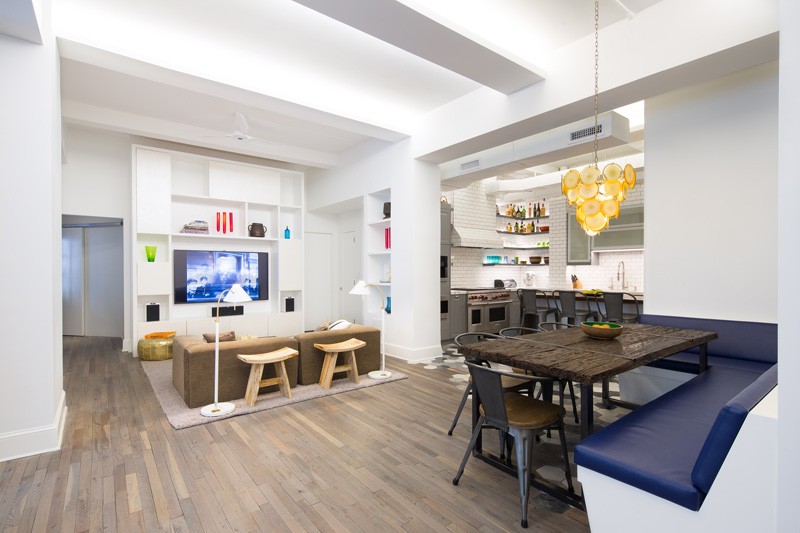 Details include imported materials such as hand-painted floor tiles, custom made millwork and petrified wood all creating a contrast of colors and textures weaved throughout the space.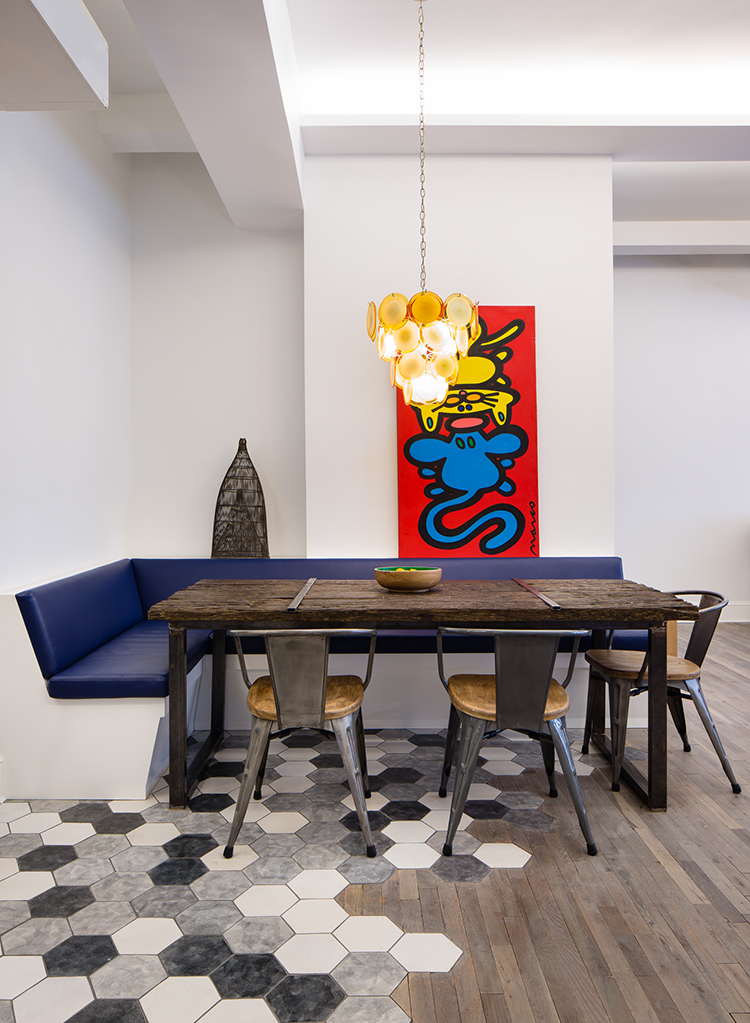 The lofty open floor plan connects the living room, den, dining area and kitchen providing functionality and comfort for the family lifestyle.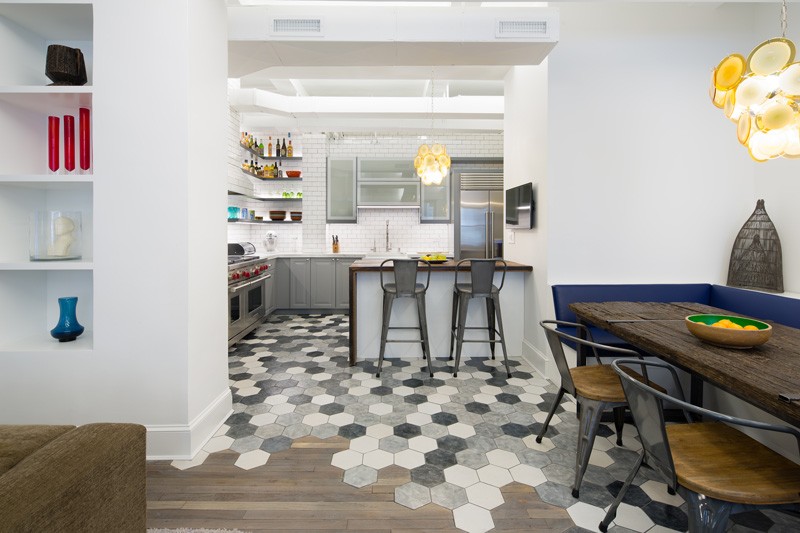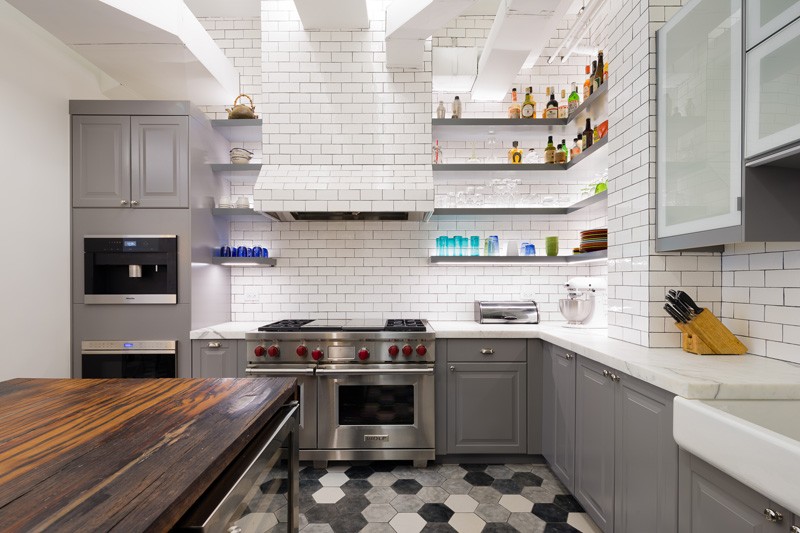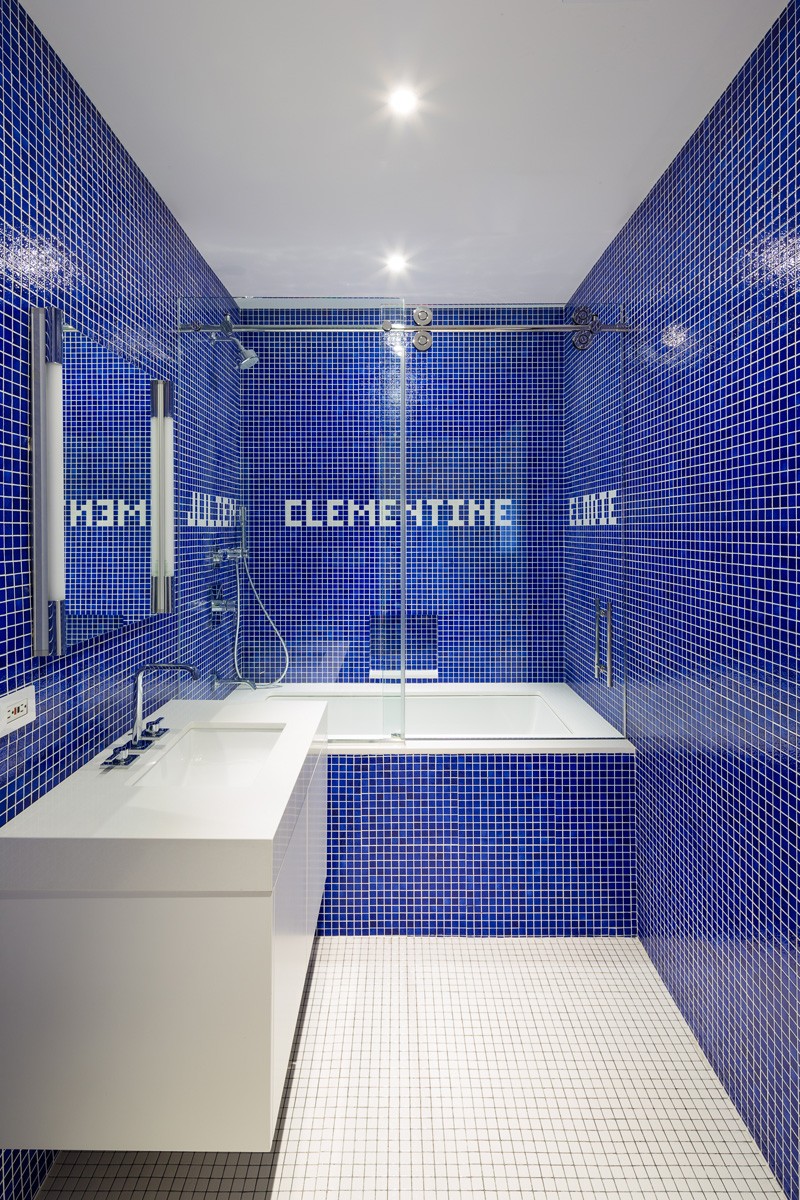 Design: Matiz Architecture & Design
Photography by Hidenao Abe