Strachan Group Architects have designed the Foothills House located in Pokeno, a small town located 50 kilometres southeast of Auckland, New Zealand.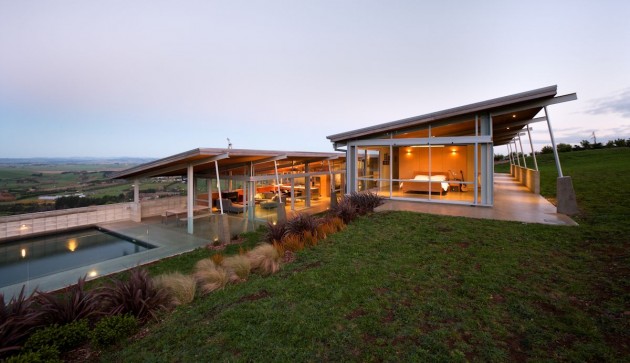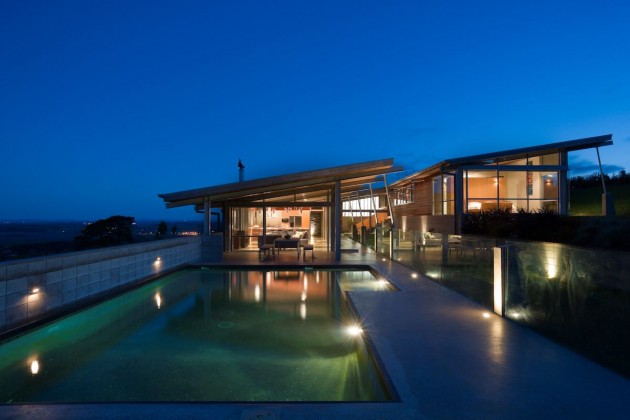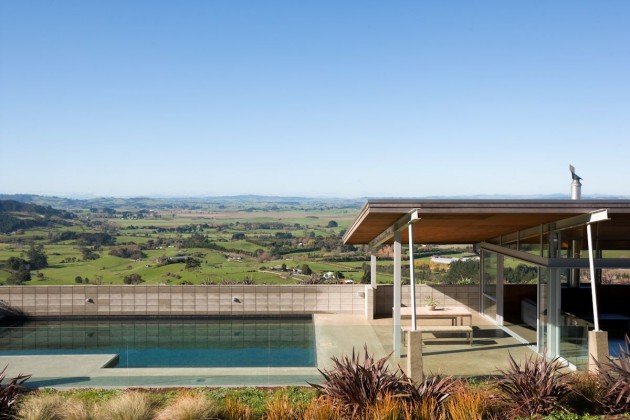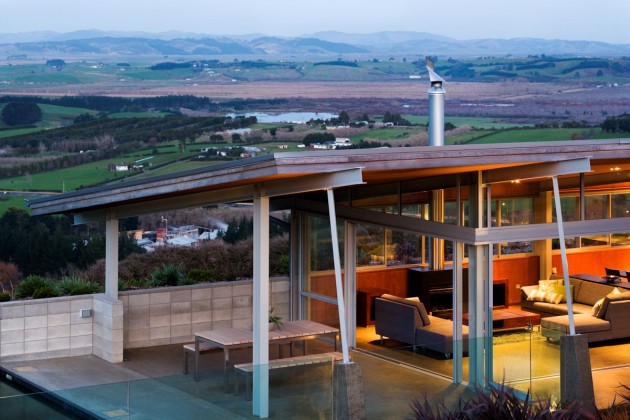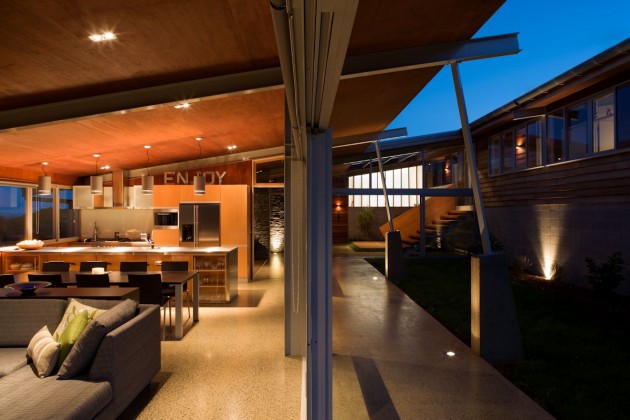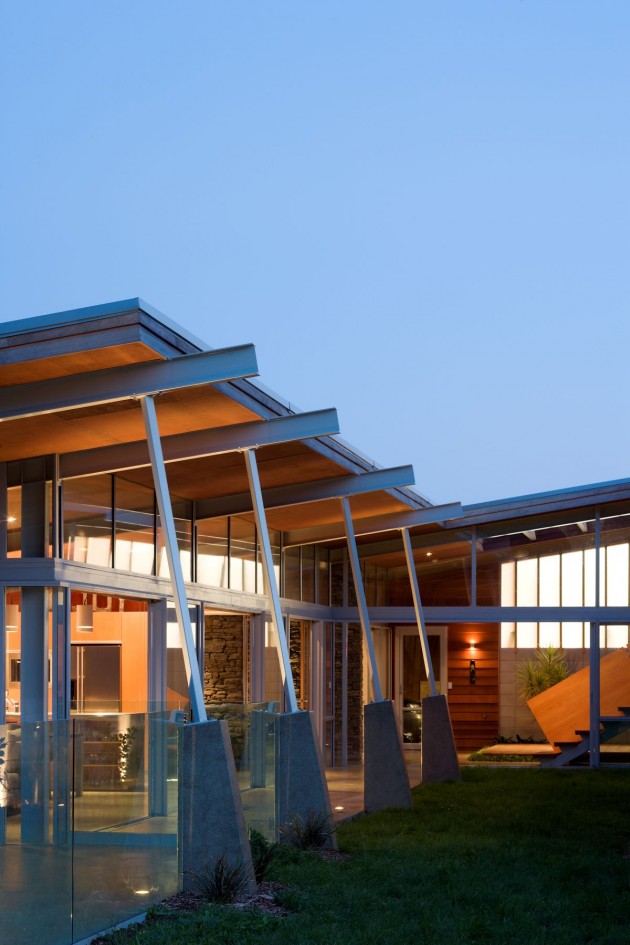 From the architects
Set on the slopes south of the Bombay Hills, this is a large country house for a family of five with strong family ties to the local farming community.

The low-slung forms follow the natural land contour, anchoring into the slope just below the crest to deflect and protect against the strong south-westerly wind, and providing sheltered courtyards and verandahs to the north.

The two elongated shed-like pavilions define the Living Areas from the Bedrooms with an internal garden courtyard linking the two.

Durable materials used in their "raw" state blend with the natural landscape. The base of the building is of natural stack bonded concrete block with a steel structured lightweight roof umbrella suspended over highly glazed walls.

Greenfacts
– 3 Zones: Interior/Interior Courtyard/Outside Courtyard
– Interior courtyard uses irrigated planting to "condition" the internal air supply
– Large overhanging eaves to control solar gain in summer months
– Roof angled to allow maximum penetration of winter sun to exposed insulated concrete slab (mass) providing passive solar heating, and minimal reliance upon artificial heating sources
– Overhead double glazing, and use of thermal drapes to minimise heat-loss
– On site rainwater collection, storage and treatment for potable drinking water and extensive garden irrigation 75,000 litres
– Orientation of plan coupled with reduced glazing to south façade to minimise heat-loss
– Glazed louvres over internal doors to provide cross ventilation and natural cooling in summer months
– Low slung roof allows cold south/southwest winds to flow over the building envelope. Roof pitch follows natural slope of land and stepped floor levels minimize site excavation/cut and fill
– Double burning wood-burner for back-up winter heating using firewood sourced from site
– Composting on site of household vegetable waste
– Full on-site effluent disposal system for irrigation of native screen planting/wind breaks
Design: Strachan Group Architects
Photography: Patrick Reynolds
.