José Carlos Cruz has designed the Foz do Douro II House located in Porto, Portugal.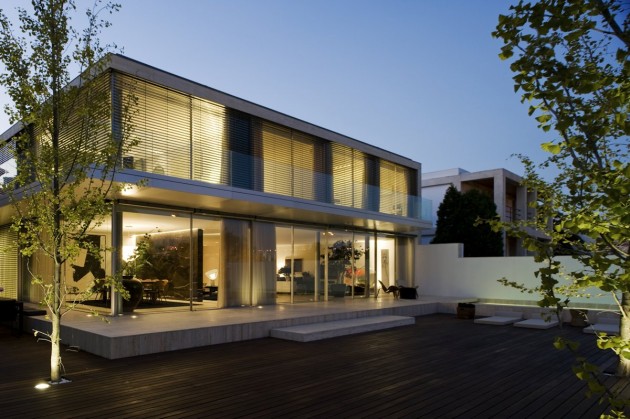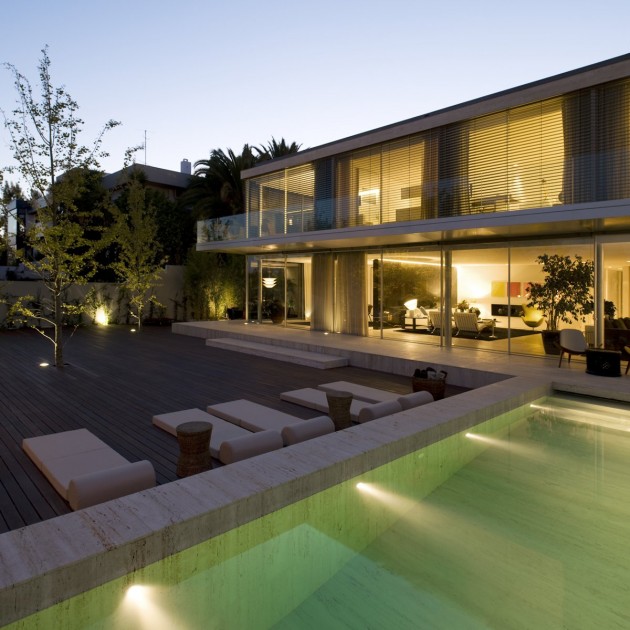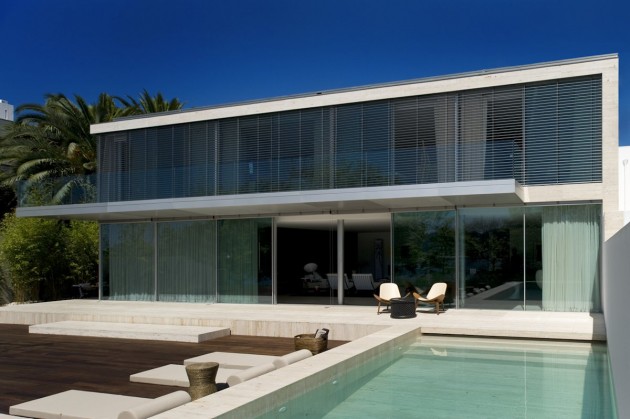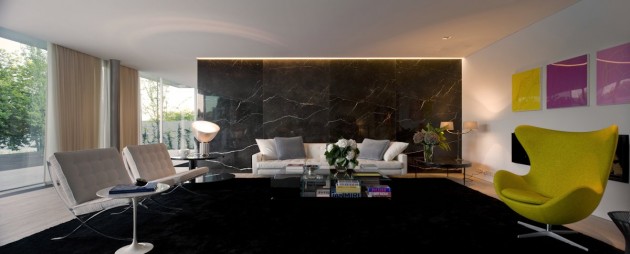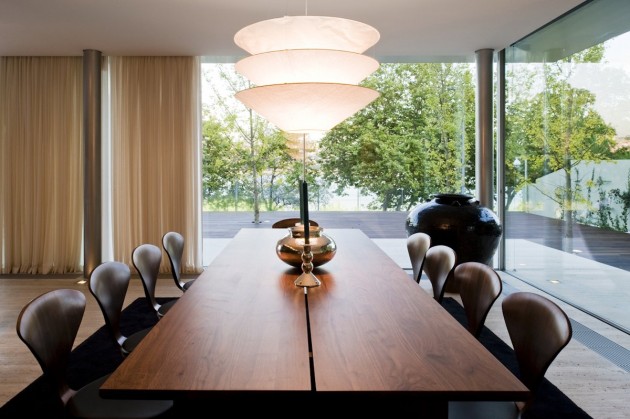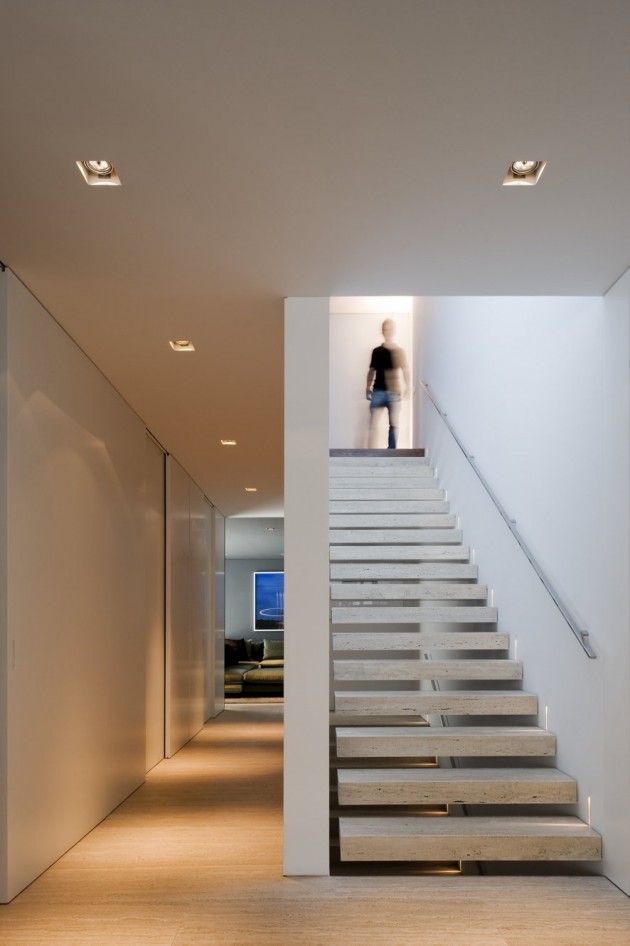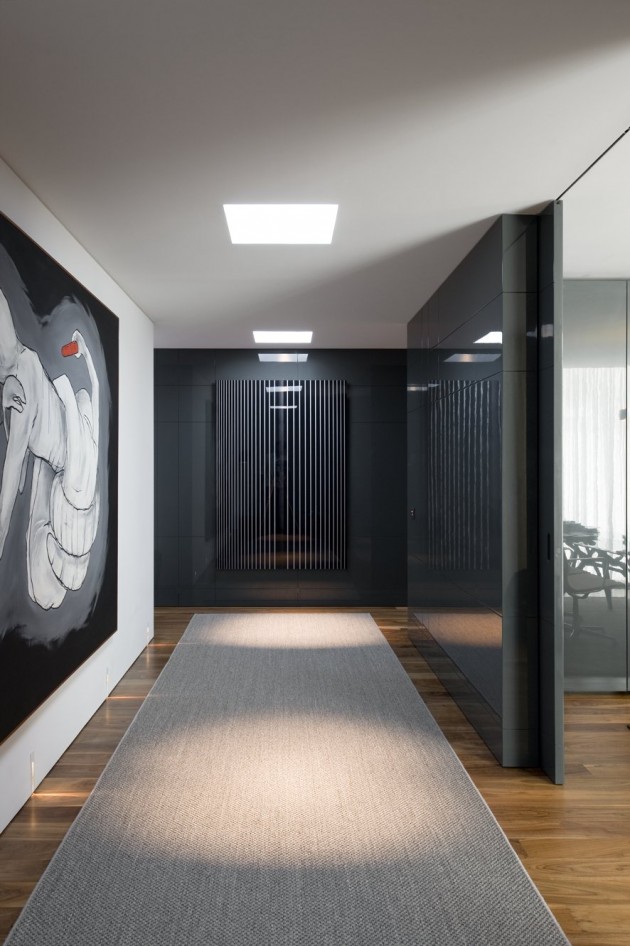 Project description
The house is placed on a hill between two streets and two houses. Its footprint was dictated by the location of the old building. The transparency and natural light claim itself as a fundamental element in the project, allowing to see the river through the platan treetops.

Transparency also gives us an illusion of continuity between the interior composition and the external context. Plasticity and sober decoration, minimalist yet rich, are expressed in the materials, in the black and white colour games, in the design objects and works of art. The exposure facing the river contrasts with the intimate way the house relates with the street.
Design: José Carlos Cruz
Photography: FG+SG