Ola Giertz has designed a versatile chair named Frame, for Swedish manufacturer Materia.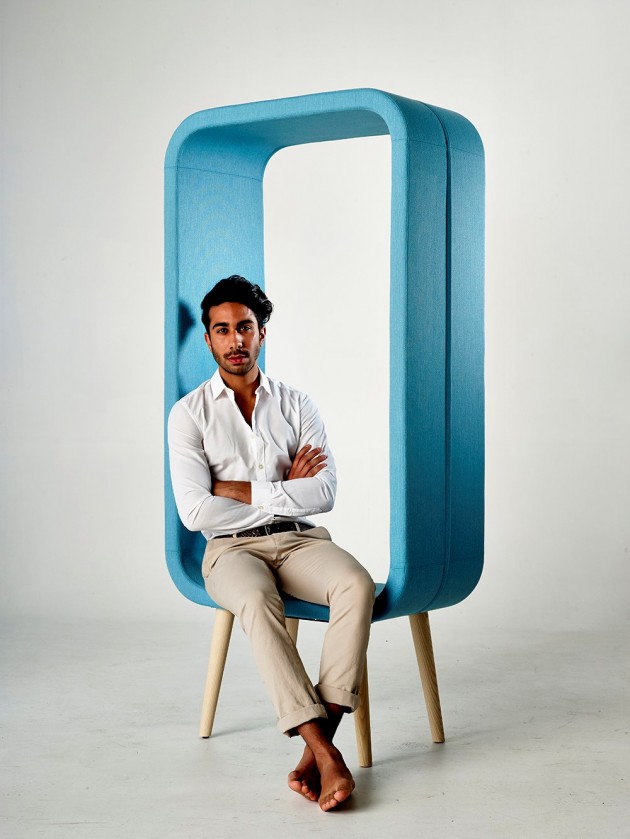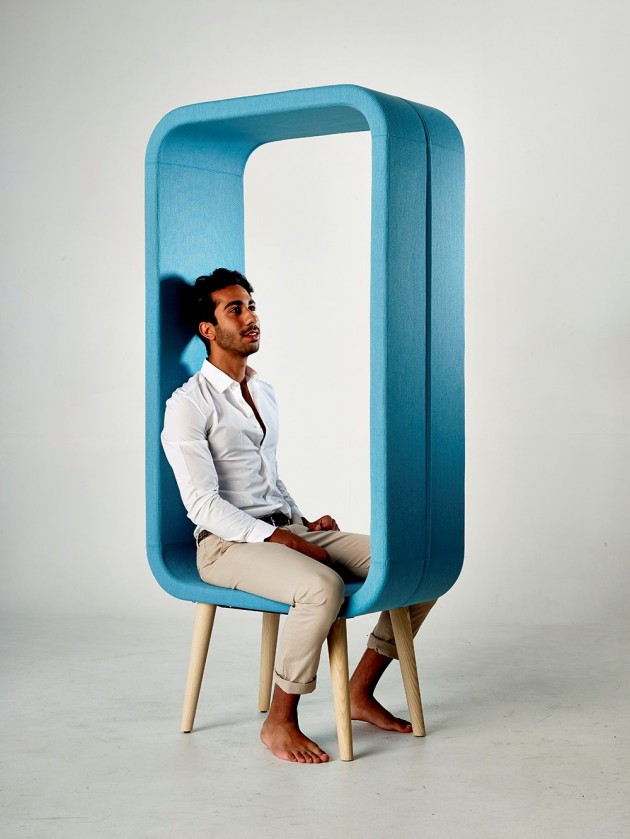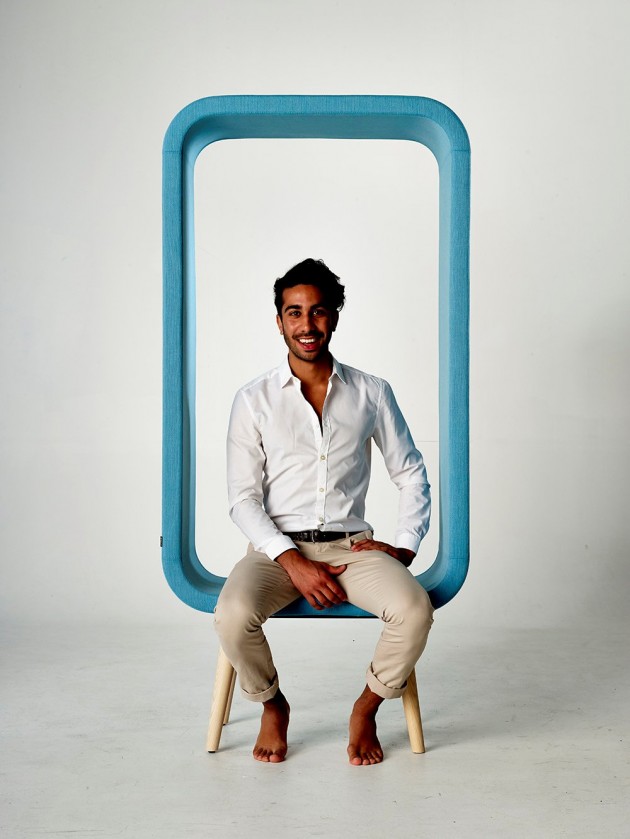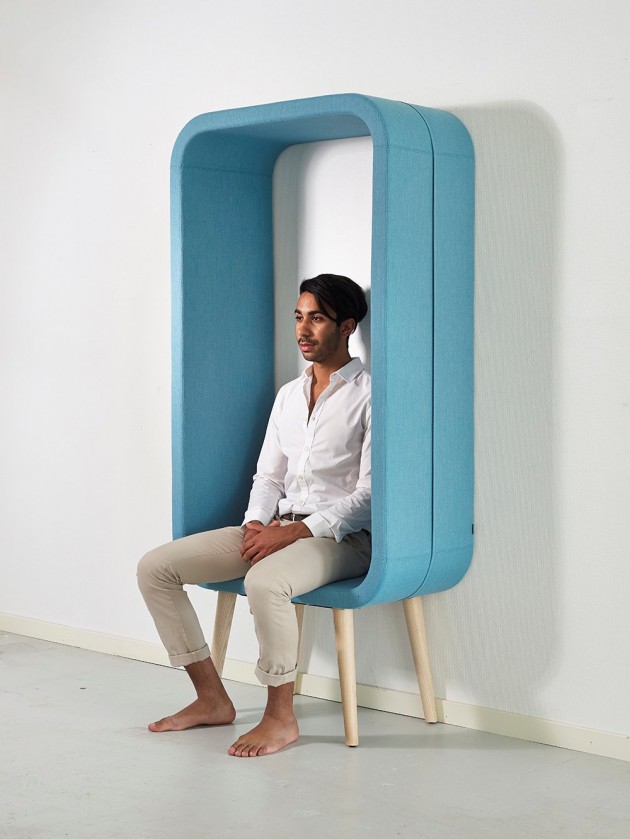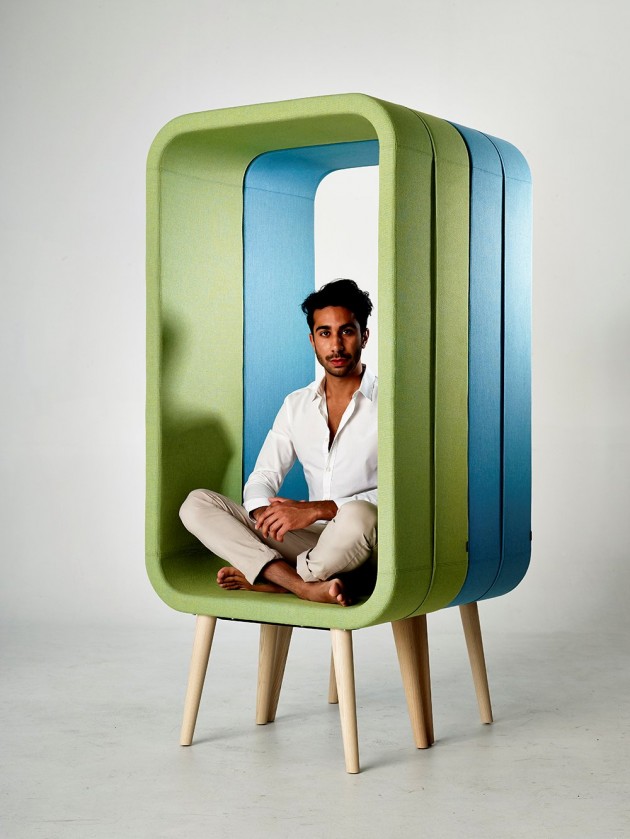 From the designer
My contribution to Materia´s 2014 range is Frame. A basic rectangular shape forms a graphical easychair with its versatility contributing to a creative and inspirational atmosphere. Frame works like a three-dimensional picture in different rooms and environments, and frames the person who sit in it. The user becomes the object in the furniture, so now you can be your own Mona-lisa! At the same time it has a high degree of spatiality because of the walls and the ceiling, which let you have your own quiet space.

Frame invites to a number of different ways to sit on. Sit in the middle like you sit on a pallet, creep up in the easychair and lean against a side, or place the furniture against a wall and use it like a backrest. Another advantage is the sitting from two different directions, which is possible because it has no front or backside. This also enables you to place several Frames next to eachother, which creates a longer tunnel and gives the feeling of being in a room of its own.

The furniture chassis consists of a molded wooden frame which is covered with foam and fabric. This creates a quiet easychair which at the same time acts as a sound absorber. The base consists of four wooden legs that are lathed in ash.
Designer: Ola Giertz
Producer: Materia
Photographer: Carl Magnus Johansson