The Front Desk At This Office Has A Logo On It That Can Only Be Seen If You Stand In The Right Place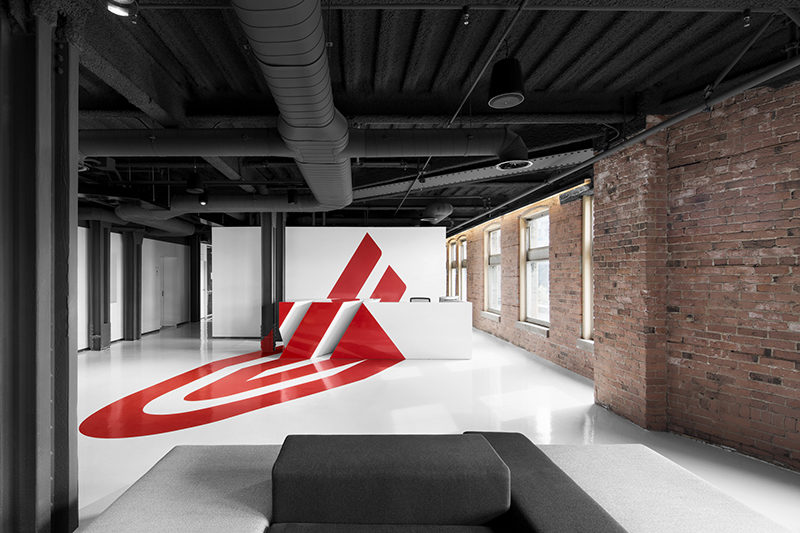 First impressions count, and when visitors walk into the offices of Lightspeed, a Montreal-based developer of point-of-sale software, they're greeted by a large flattened graphic of the company's red-and-white logo.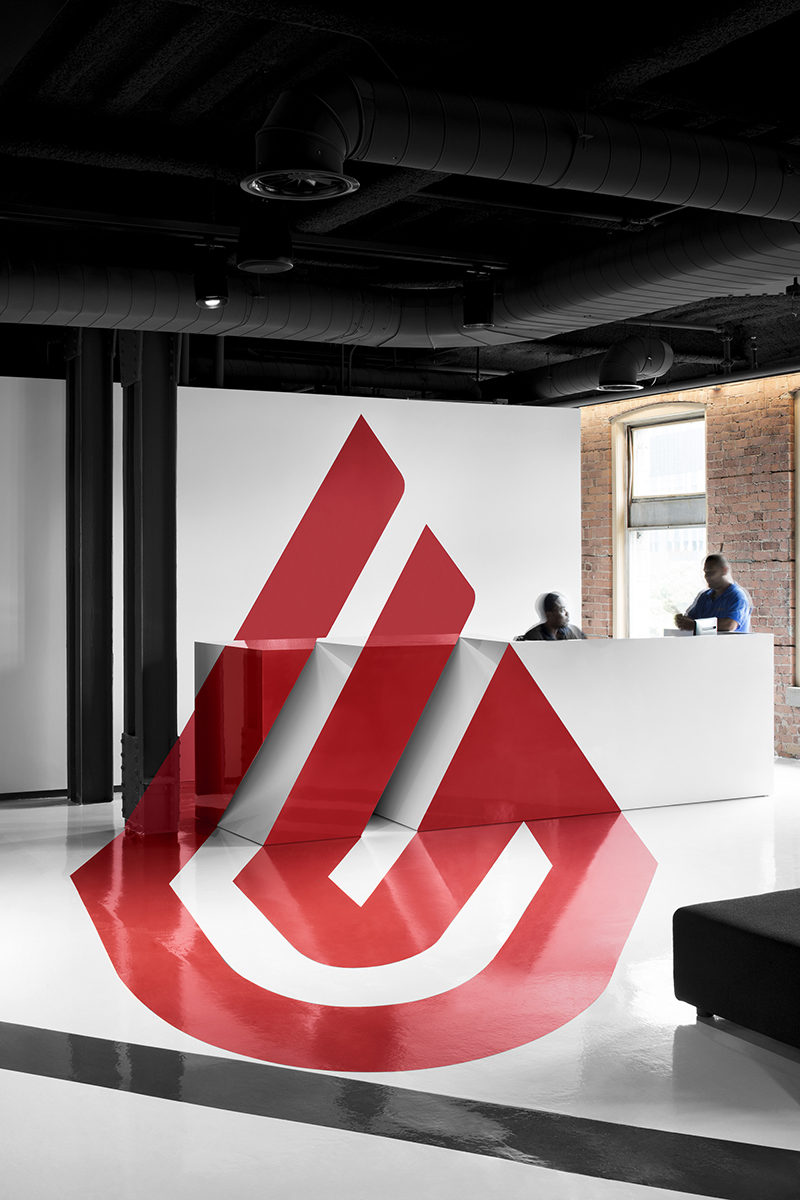 ---
The design, created by ACDF* architecture as part of the overall office interior design, sees a fluid L and S that coil into the shape of a bright flame. When moving around the lobby, you're able to view the logo from different perspectives, and you can see that the reception desk has been incorporated into the design of the logo.
---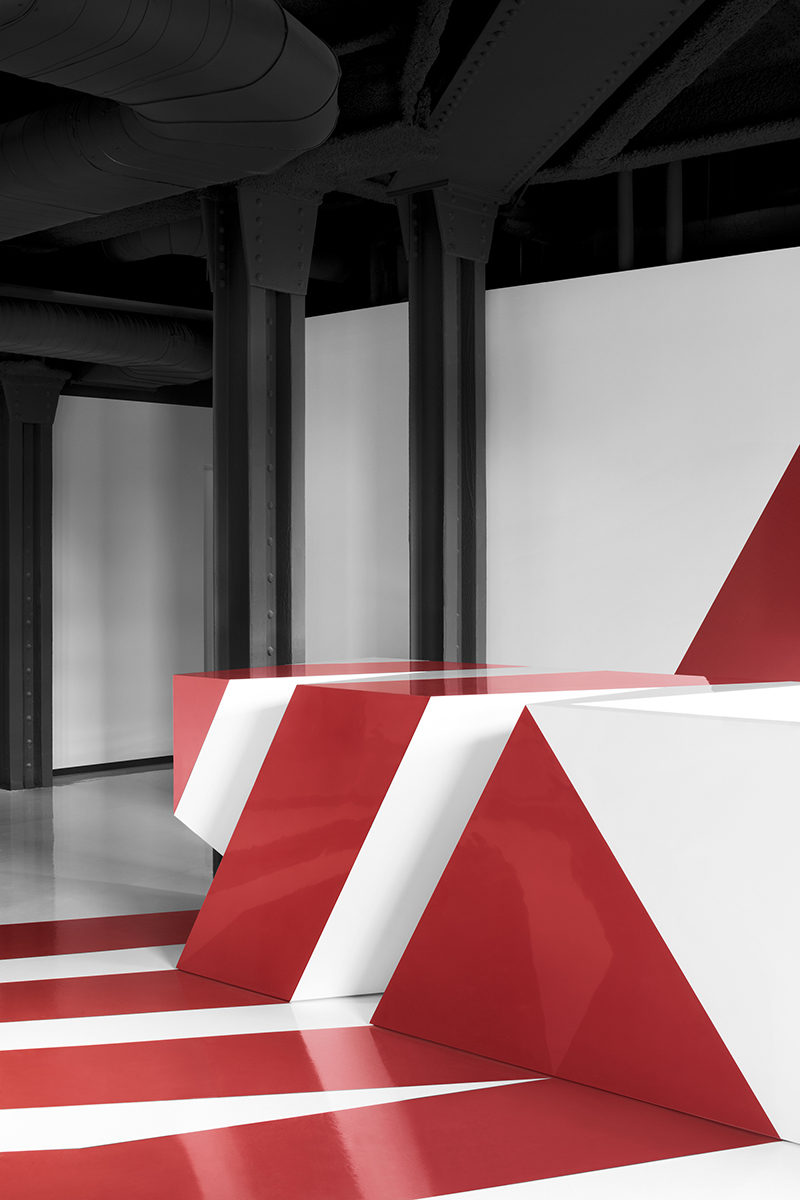 ---
Get the contemporist daily email newsletter – sign up here