Kalliopi Vakras Architects have designed a frozen yoghurt store in Doncaster, a suburb of Melbourne, Australia.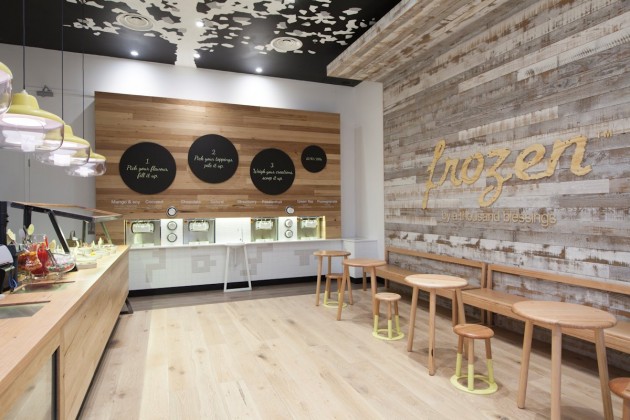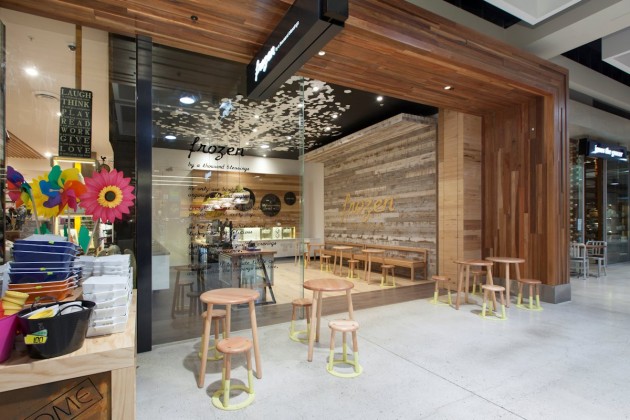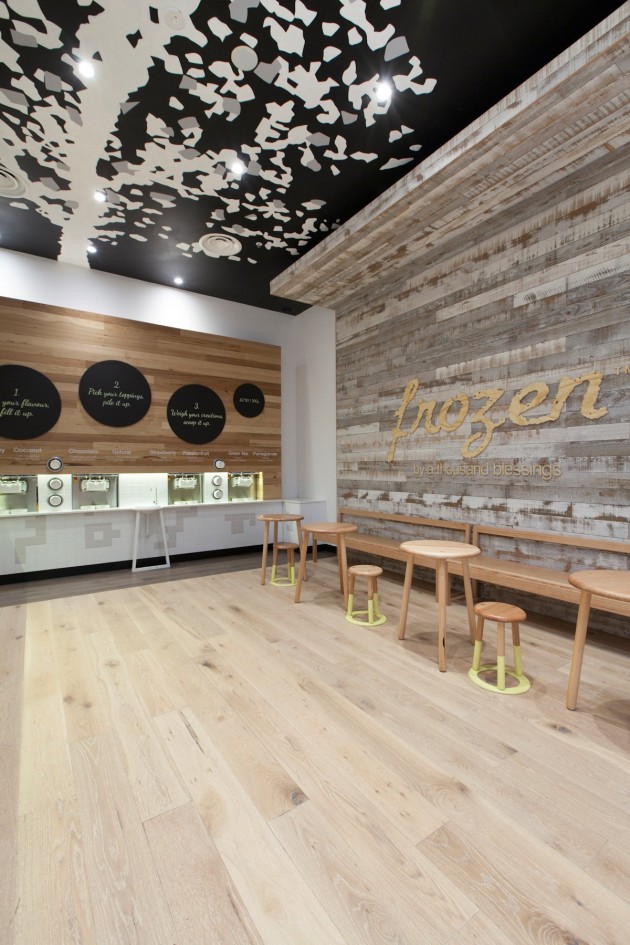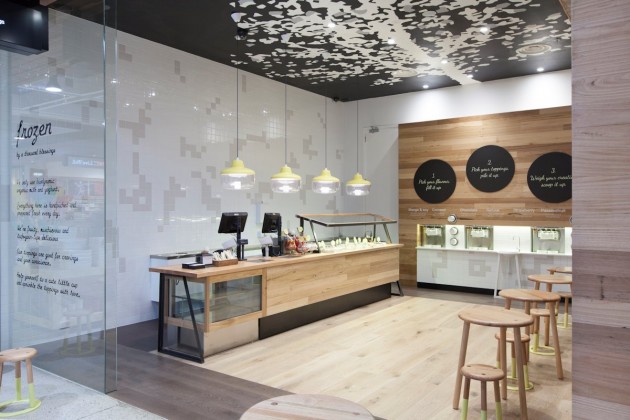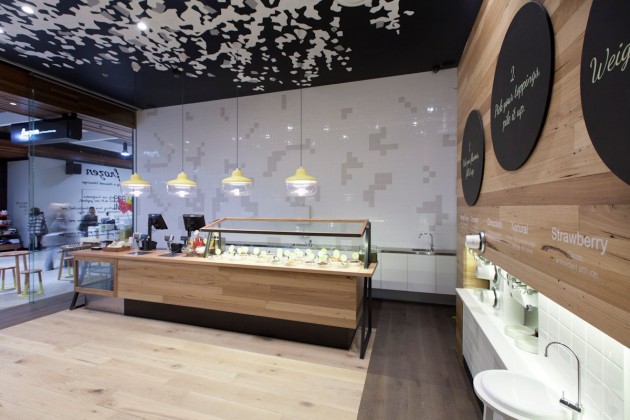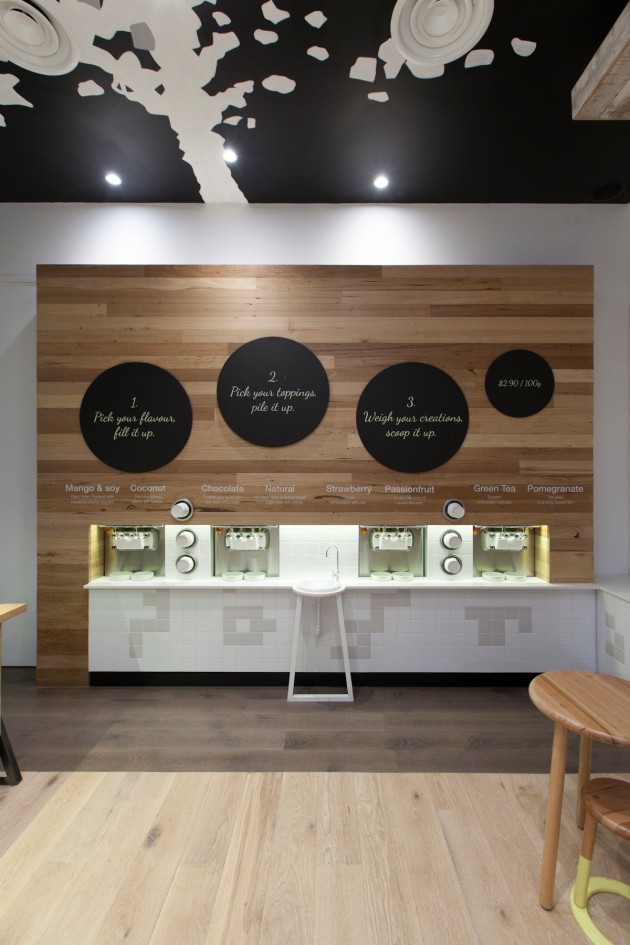 From the designers
Frozen by a Thousand Blessings is a self-serve frozen yoghurt concept store which began in 2013. Bought to you with love from the Thousand Blessings crew in Richmond, Victoria, Australia they provide biodynamic organic yoghurt with an ever changing list of freshly prepared toppings.

After developing their concept and designing their first store in Richmond independently, Frozen by a Thousand Blessings approached Kalliopi Vakras Architects (KVA) to design their second store at Doncaster Westfield and complete the roll out of their future stores.

The design response involves a simple palette of materials which allow the bright coloured toppings to stand out, yet maintain a sophisticated fitout. Touches of yellow add a playful element to the space.

The majority of timber used in the fitout is recycled, from the toppings counter, the frozen yoghurt machine wall and the furniture, in an attempt to provide a sustainable and organic element to the space.The hand painted tree on the ceiling, designed by Pang & Haig, enhances the experience of  the space.
Architecture: Kalliopi Vakras Architects
Graphic Design: Pang & Haig
Photography: Christine Wood Photographer
Builder: Four Seasons Commercial Interiors