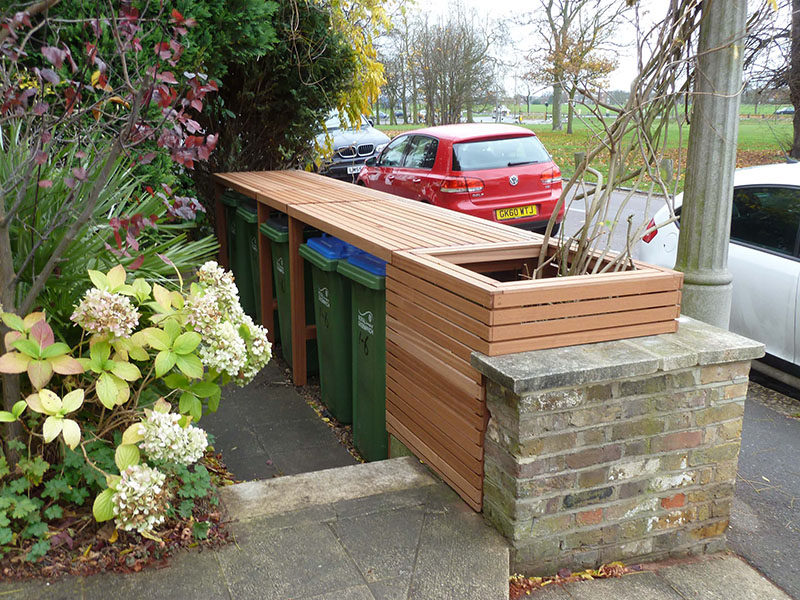 Garbage, compost, and recycling bins, practical as they are, don't do much for your curb appeal. Unless of course you come up with a nice way to store them.
The Honest Scot created these custom garbage and recycling storage enclosures that make it easy to hide the unsightly bins while hinged lids make accessing the bins easy as ever.
The design has left out the front covers to make it easy to roll the bins out to the curb on garbage or recycling day, but the lids and surrounding wood keeps the small front yard looking clean and prevents critters from getting into the bins and wrecking havoc.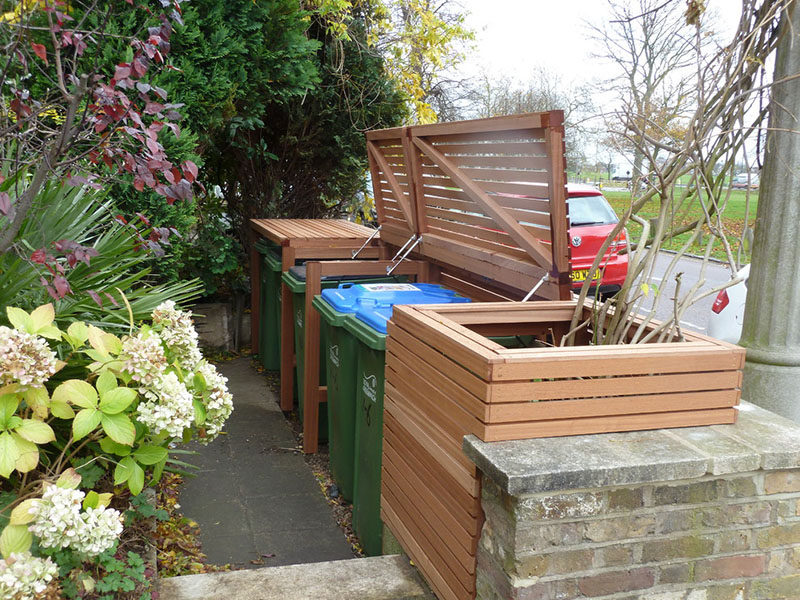 ---