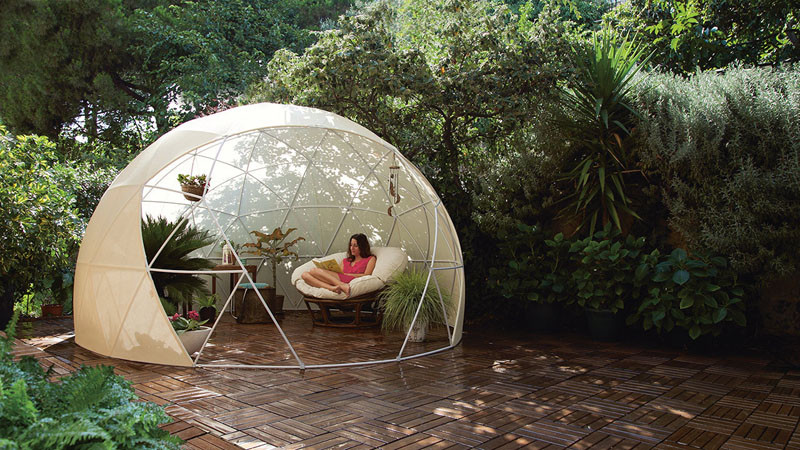 Designer Cagla Isin Alemdar spent two years designing the Garden Igloo as a way to enjoy the space in your backyard, even when the weather isn't so great outside.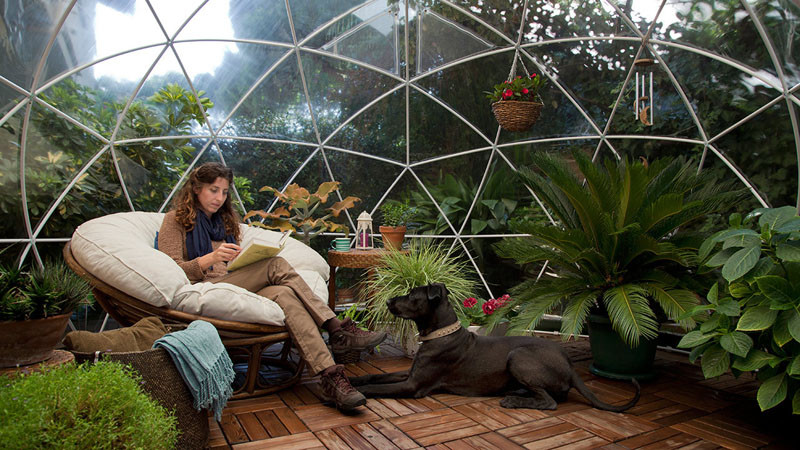 ---
The multi-purpose geodesic dome is large enough to stand up in, and is able to be completely enclosed, protecting you from rain, wind, or insects.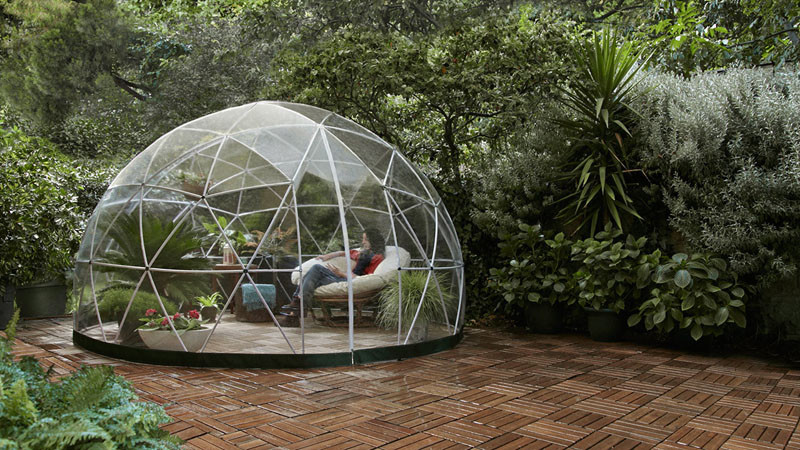 ---
It's designed to be able to easily change covers depending on what it's being used for. There's a transparent cover, a canopy cover, and a mosquito net cover.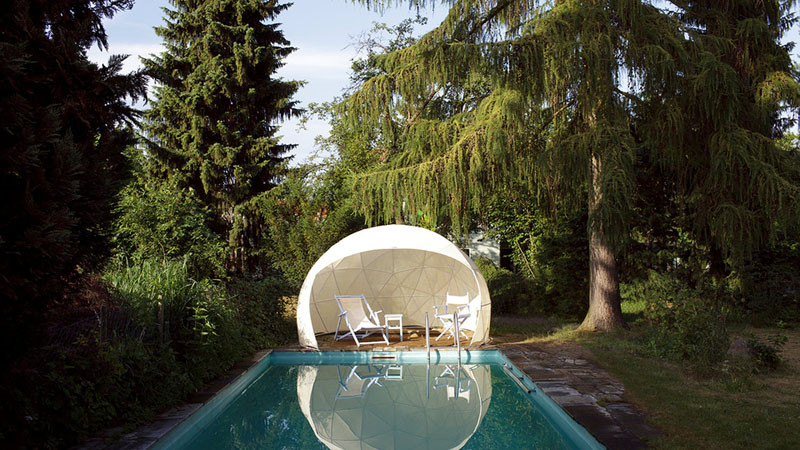 ---
The Garden Igloo is an easy way to add an enclosed room to your backyard. You could even add furniture inside it without worrying about everything getting rained on.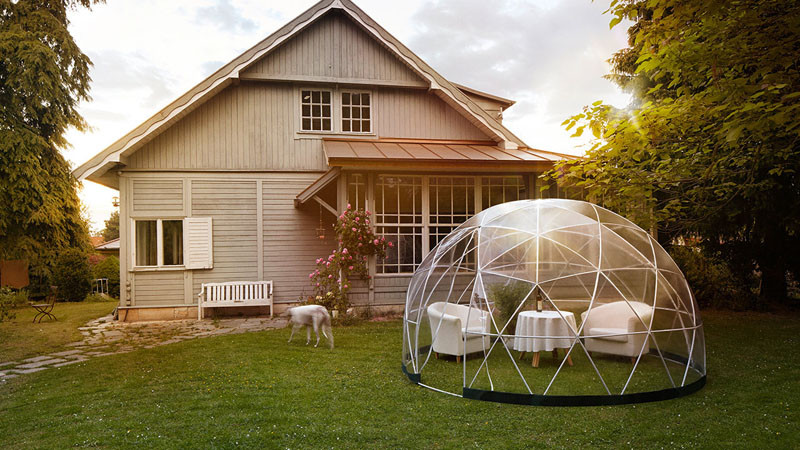 ---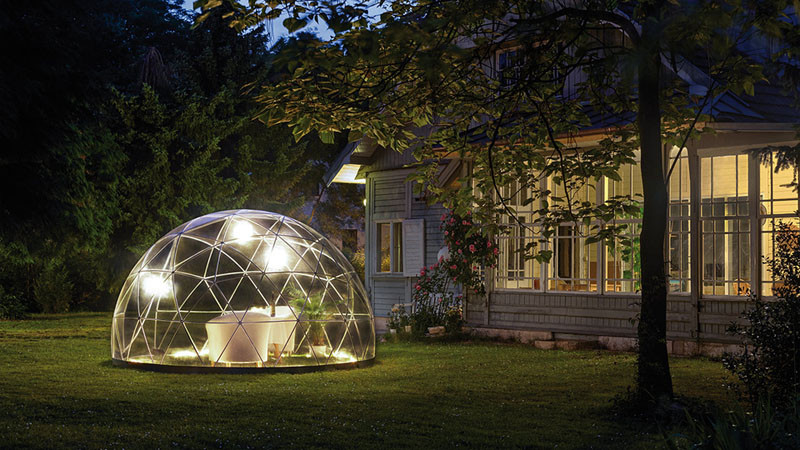 ---