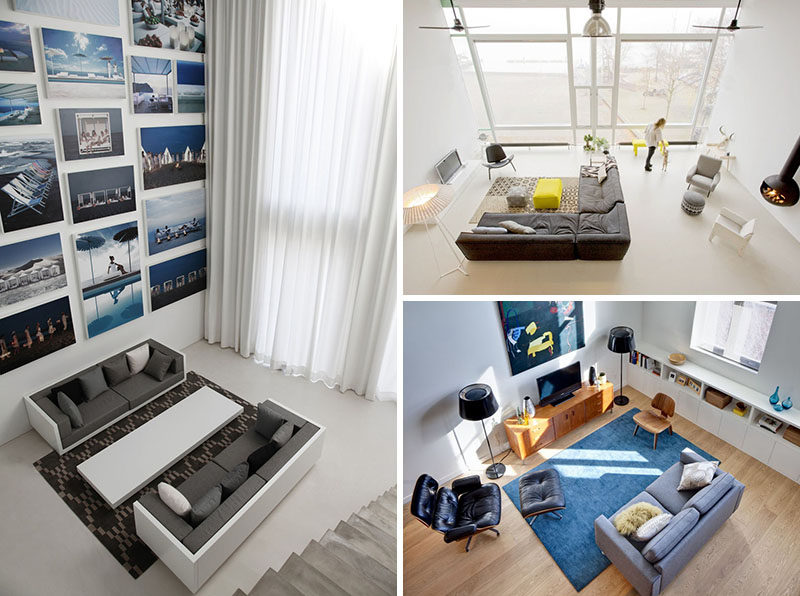 Whether you have a large space or a teeny tiny space, figuring out the layout of your living room is important. The furniture is heavy, there are likely fragile decor items, and while it's fun for the first 10 minutes, if you don't have a plan it can quickly become a not-so-fun job.
To help you with your layout and to inspire you to maybe try a new one, here are 15 living rooms that have been photographed from above to show you how they've been set up.
1. A sofa, loveseat, and a patterned rug take center stage in this aerial view of the living room.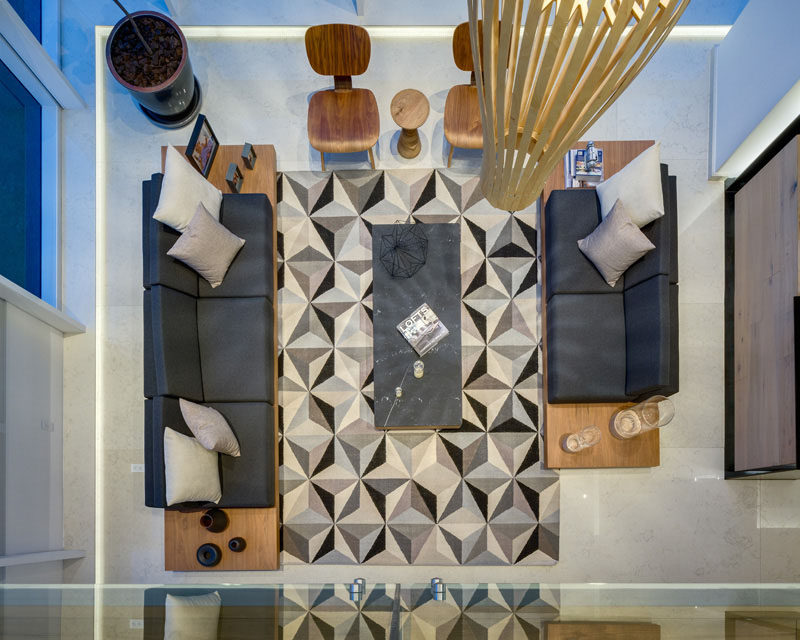 See more photos of this project, here. Designed by ARCHETONIC. Photography by Rafael Gamo.
---
2. The use of light wood and grey help the red accents, like the chairs, pillows, and blanket really pop.
---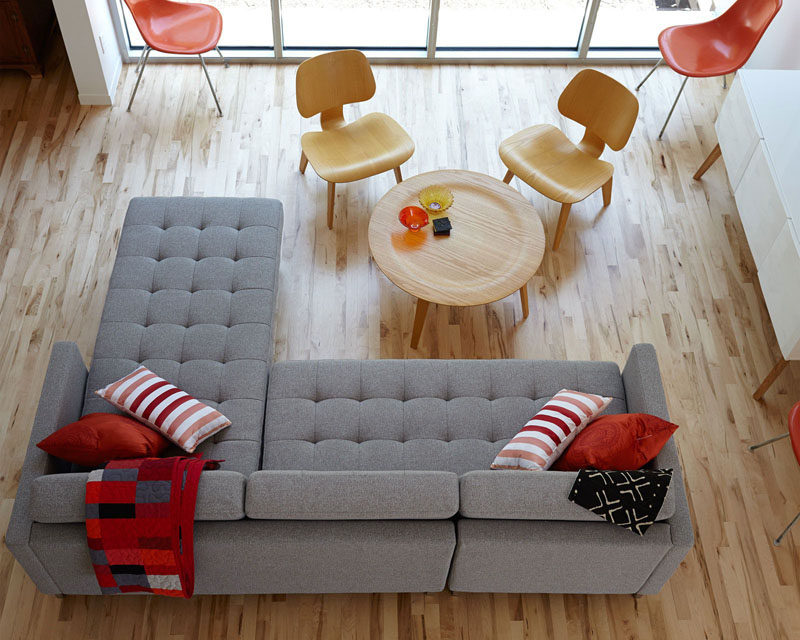 See more photos of this project, here. Designed by KEM Studio. Photography by Mike Sinclair.
---
3. This simple living room uses blue and subtle hints of yellow to add color and life to the space.
---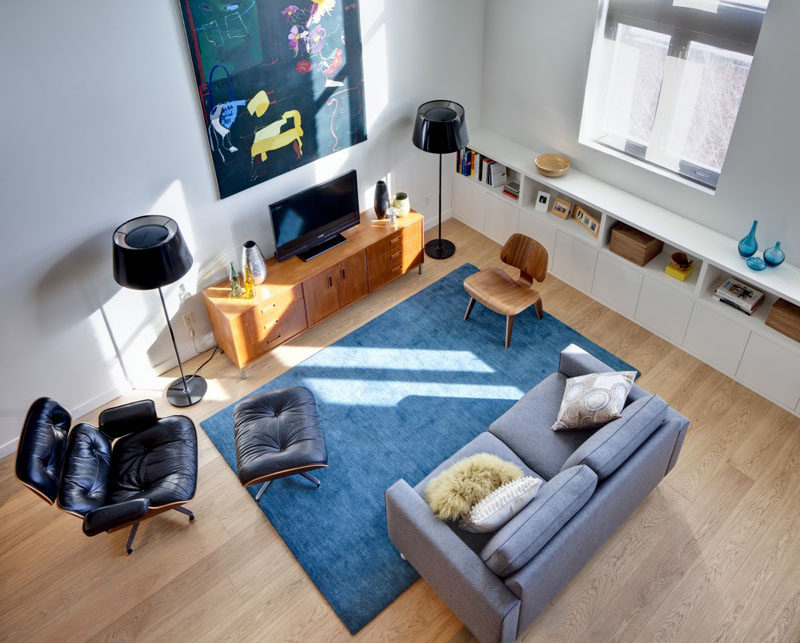 ---
4. This large, bright living room has been divided into two main areas. One for lounging on the sofa and watching TV, and another quieter spot next to the fire for cozying up with a book.
---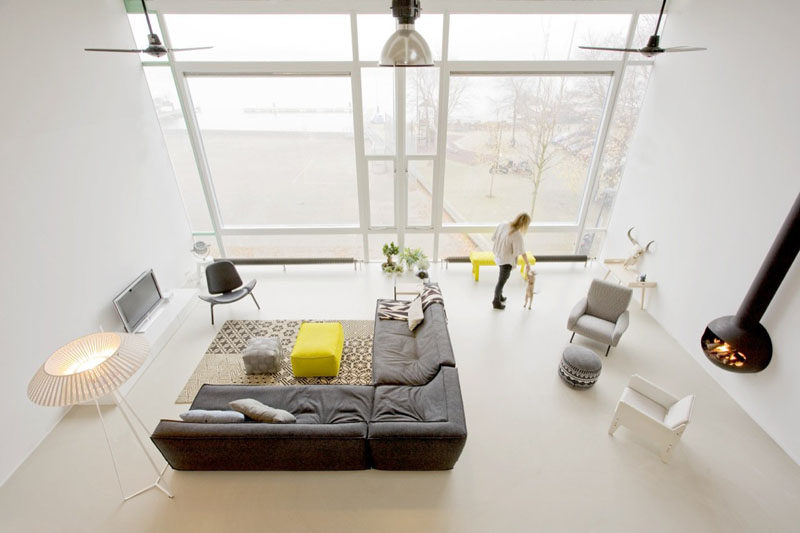 ---
5. Although this living room is small, the glass table and patterned rug help make it feel larger.
---
Living room design and photography by Alice Gao.
---
6. The oversized rug used in this living room softens the space and creates a designated living area.
---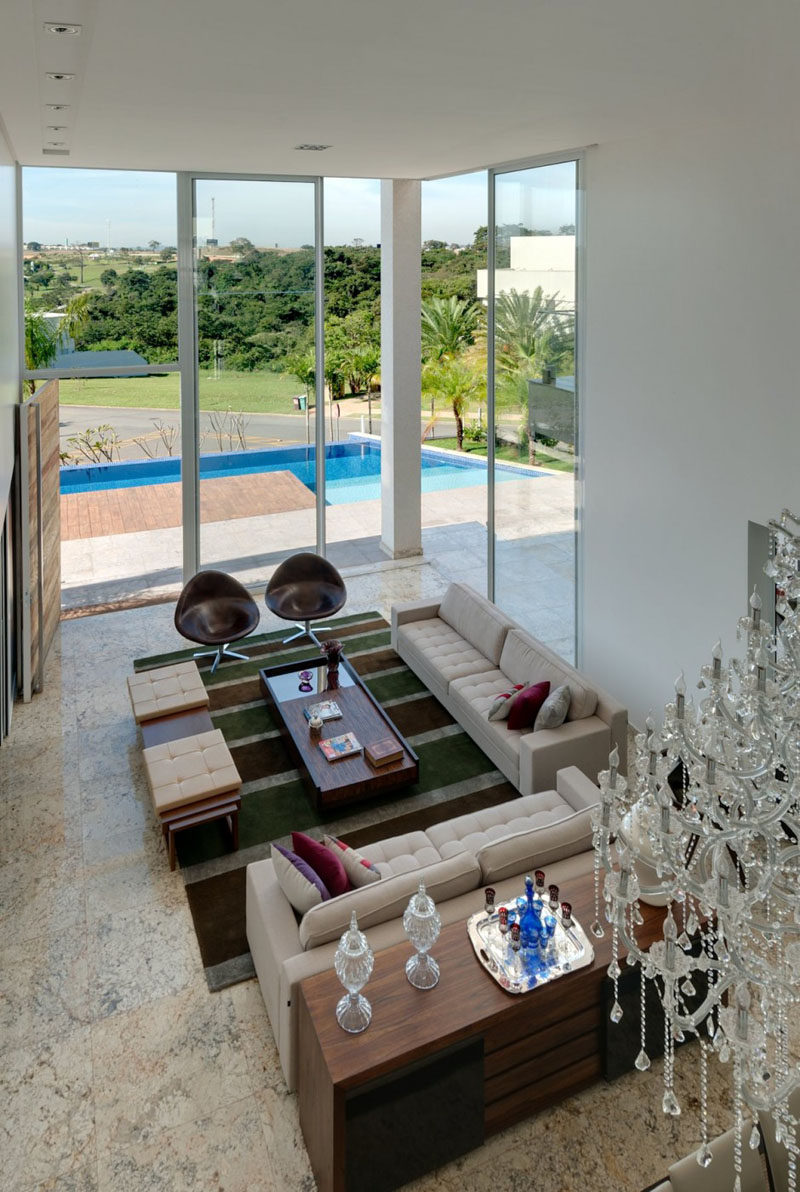 ---
7. This living room shows how perfectly fitting together furniture, rugs, and accents, can make a space feel finished yet homey.
---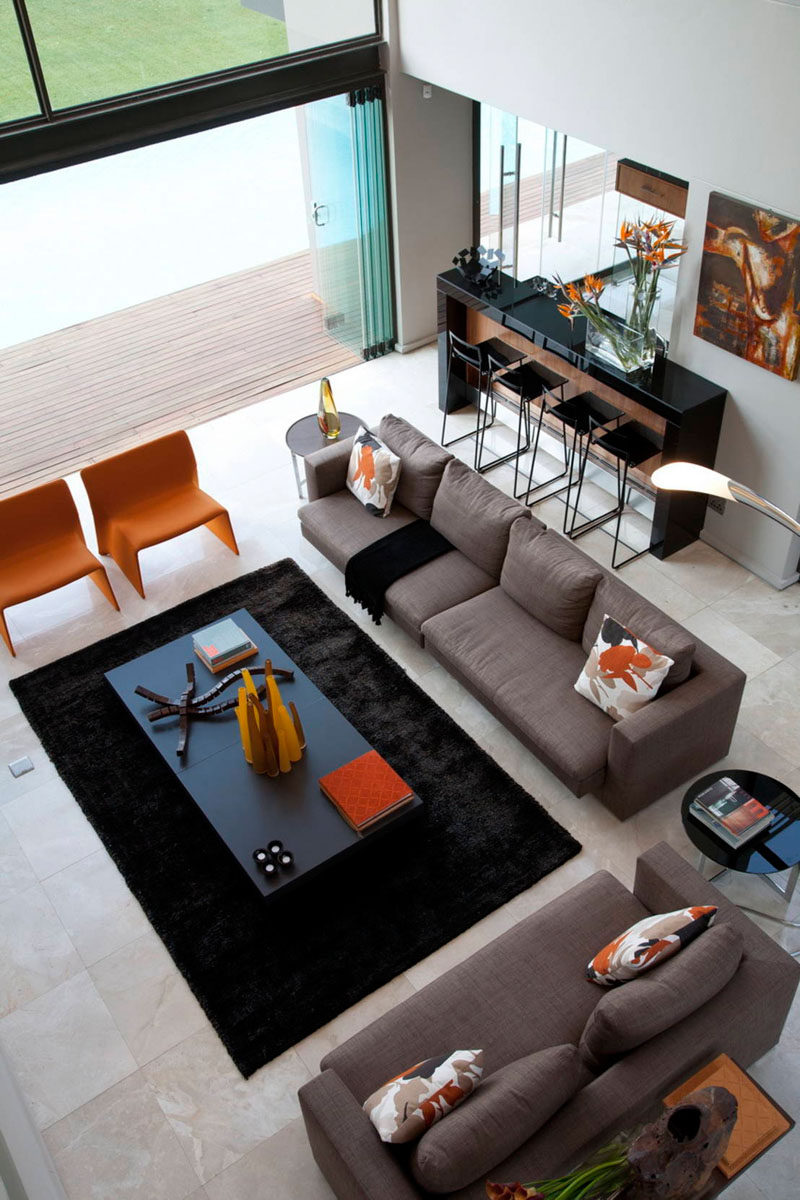 See more photos of this project, here. Designed by Nico Van Der Meulen.
---
8. The wood paneled windows and the vintage side table are combined with modern furniture, like the grey couches, hairpin table, and glass coffee table.
---
---
9. Clean lines, big windows, and warm colors give this living room a modern and calming feel.
---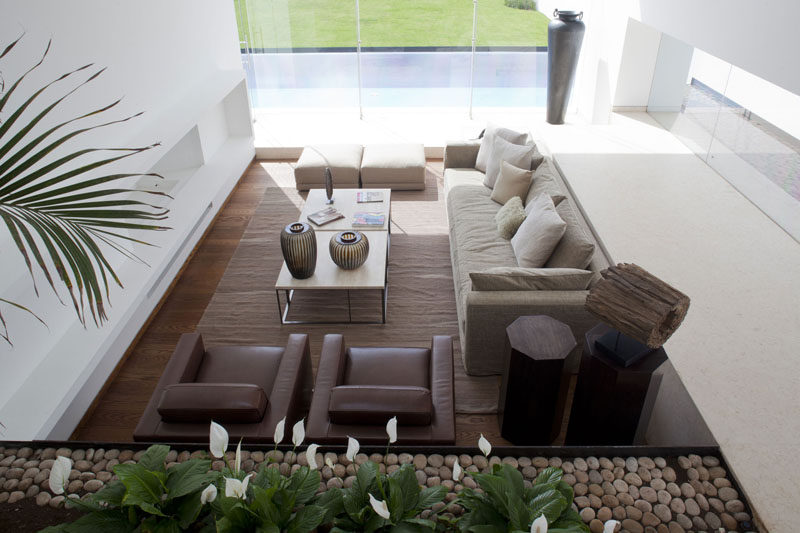 ---
10. White couches with varying tones of grey cushions make a modern seating area in this apartment.
---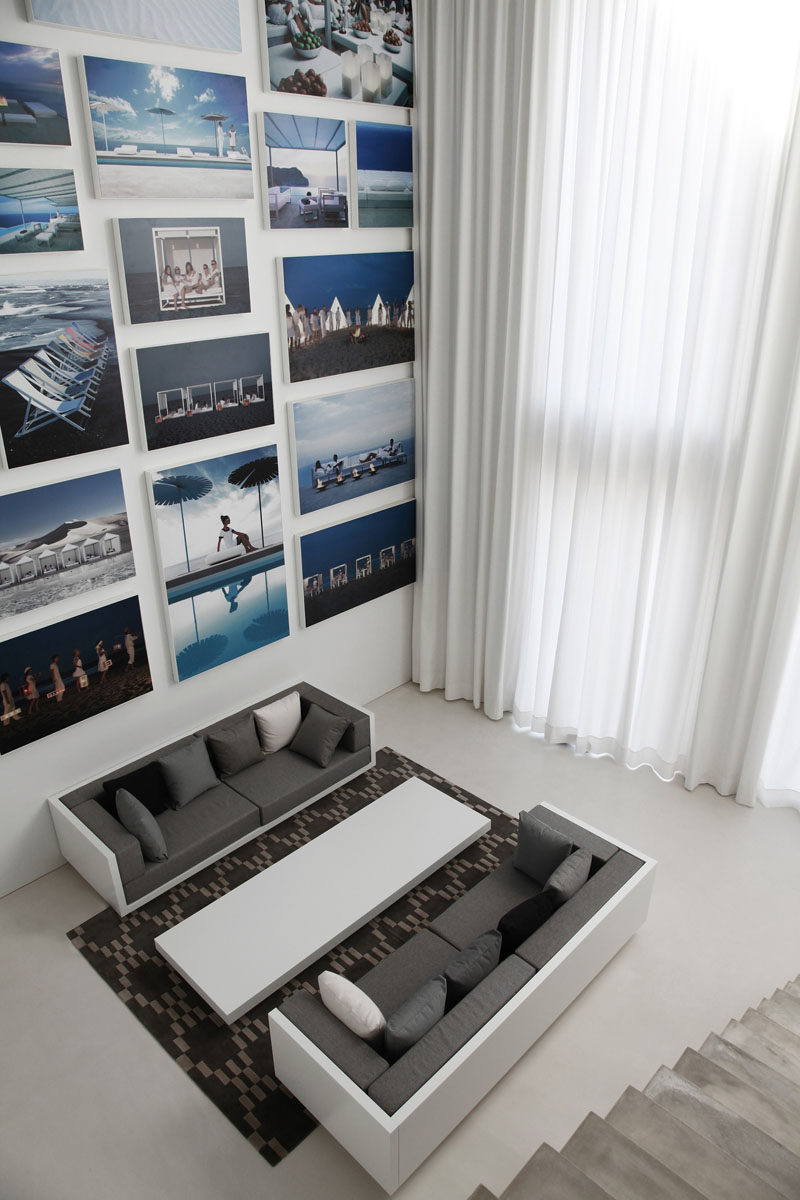 Designed and photographed by Borja Garcia.
---
11. Big windows, simple furniture, and lots of pillows make this living room a bright space that's great for relaxing in. A gray rug helps to anchor the sofa in the oddly shaped room.
---
---
12. The bright rug, chair, and pillows are offset by the white walls and white couch, keeping the room fun rather than overwhelming.
---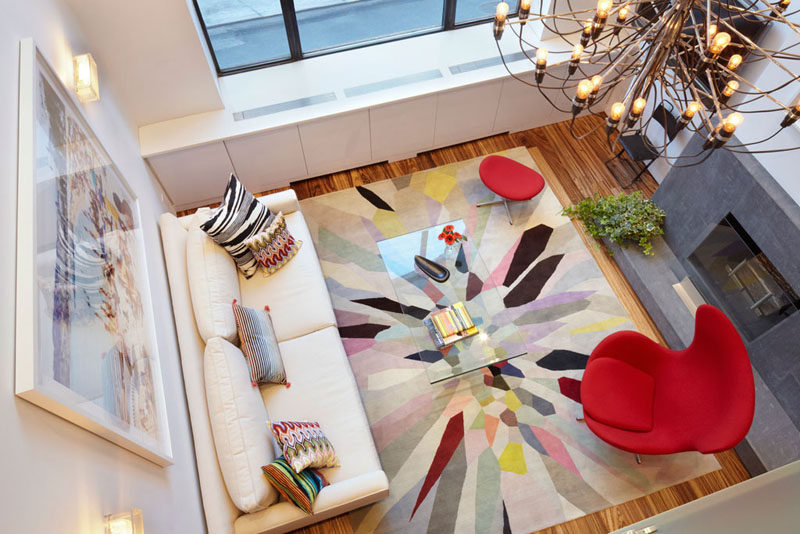 ---
13. The painting on the wall ties all the colors in the living room together and makes the orange seating blend in with the rest of the decor.
---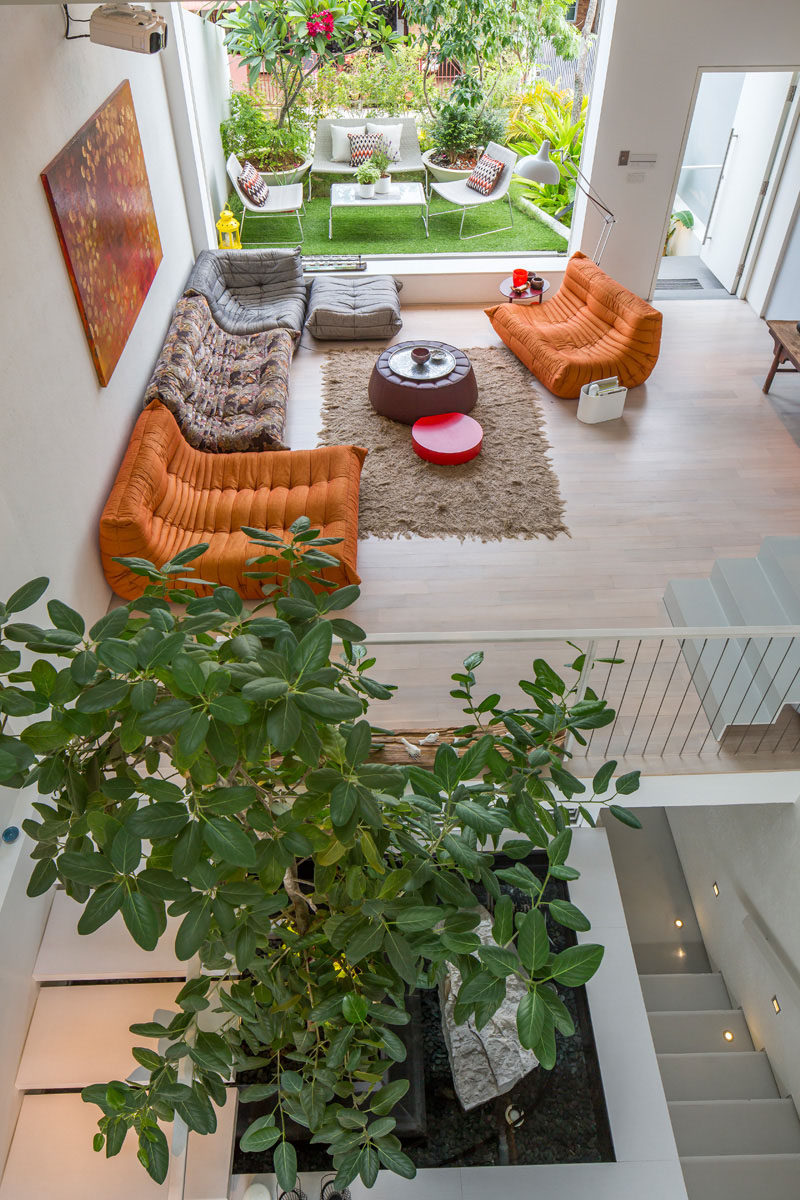 See more photos of this project, here. Designed by AD Lab. Photography by Masano Kawana.
---
14. In a small space like this apartment that's only 312 square feet, sometimes you have to make use of the space you have, like including a desk to the side of the sofa, that matches the tiny coffee table.
---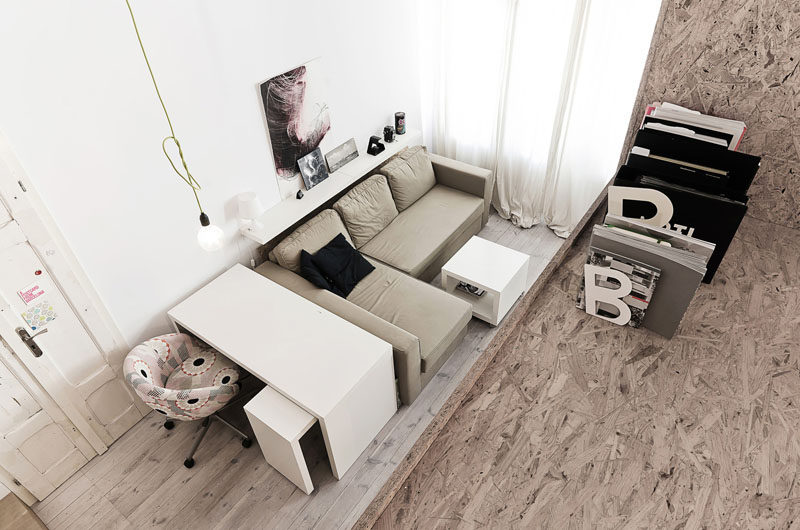 See more photos of this project, here. Designed by 3XA. Photography by S.Zajackowski.
---
15. In an open floor plan, focusing the living room around a rug enables the sofa and armchairs to feel anchored in the space.
---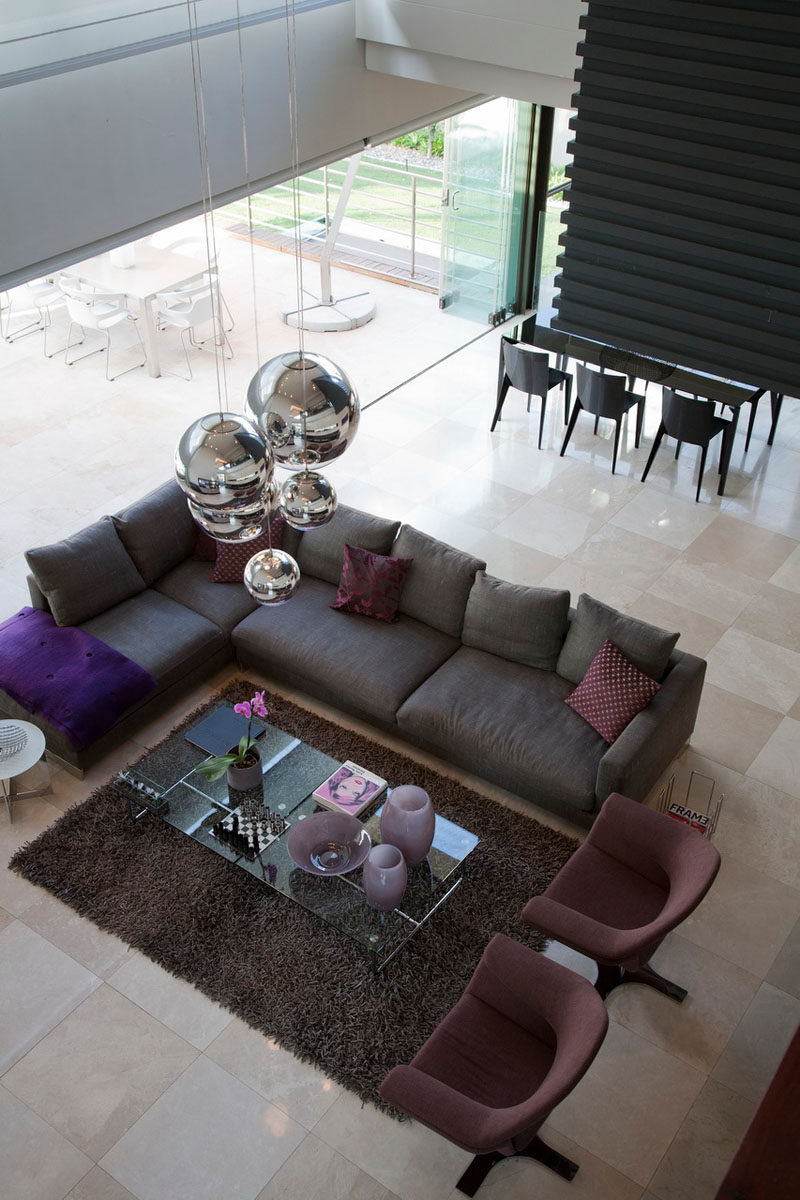 ---