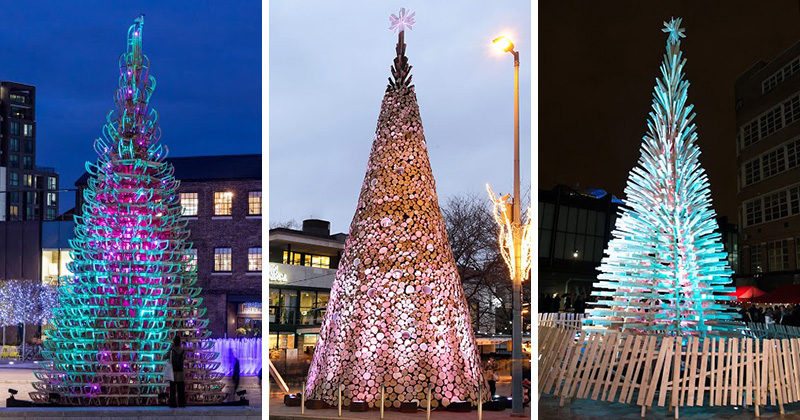 For the third year in a row, architectural group Hello Wood, have decided to re-think the concept of a Christmas Tree, and believe that Christmas should be about giving something back to the community.
Hello Wood has treated architecture as a metaphor, using building materials that will be reused after the holidays for various good causes. As part of giving back to the communities they're a part of, they've created three trees, one in Budapest, Hungary, one in London, England, and one in Manchester, England.
---
Budapest – The Charity Tree
This Christmas Tree is located in Budapest's Erzsébet Square, and is made of 10,000 pieces of firewood that weigh a total of 40 tonnes. This tree is helping to support the campaign of Hungarian Interchurch Aid. All the firewood used to build it will be given to families in need during January.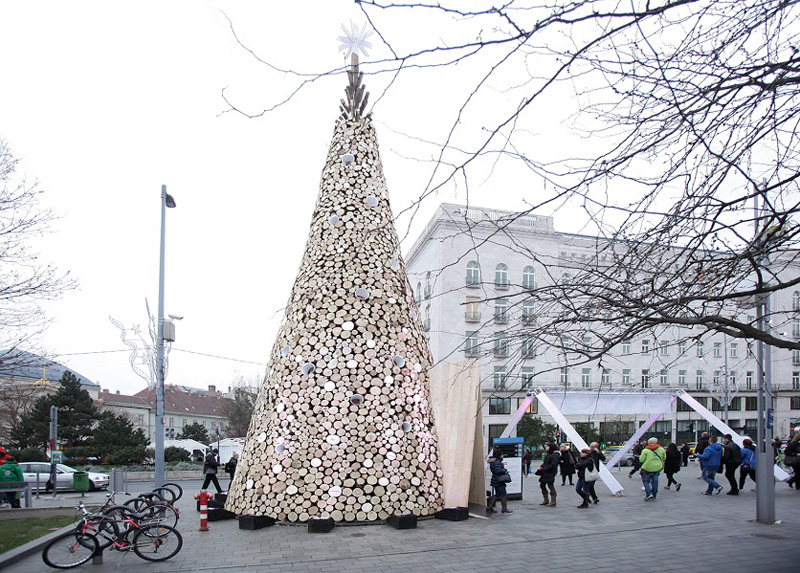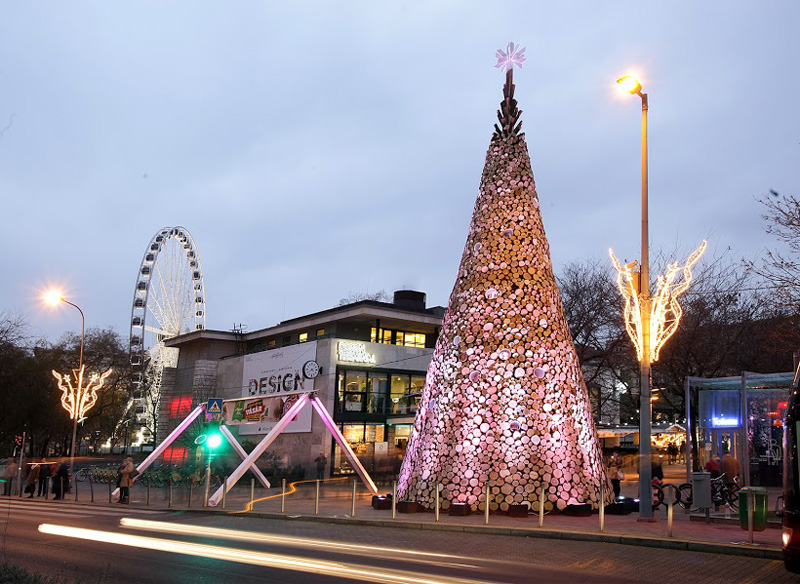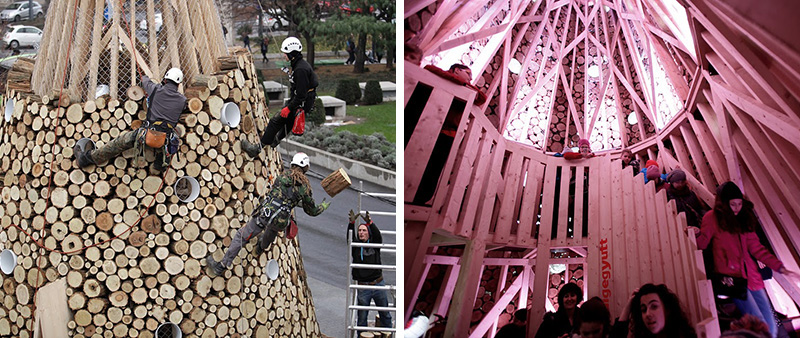 ---
London – Let it Snow
On London's Granary Square at King's Cross, Hello Wood cooperated with London-based visual-artist group Creatmosphere to build a Christmas tree made from 365 illuminated wooden sleds, representing each day of the year. This tree seeks to highlight the impact of climate change that has prevented sledding on London hills during this festive time for many years.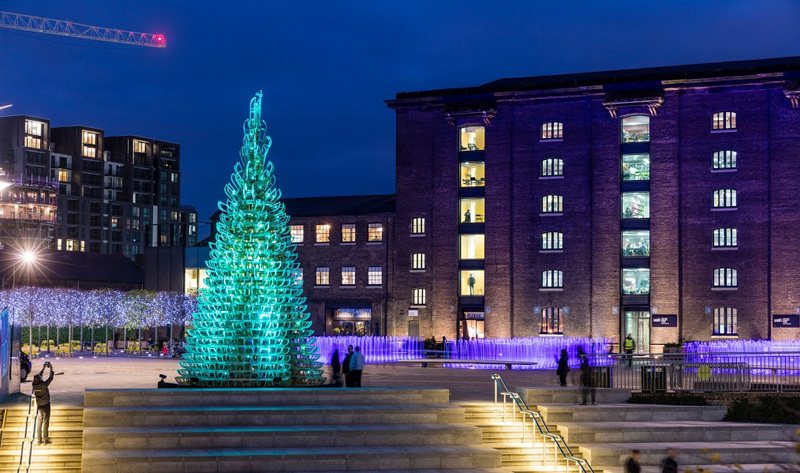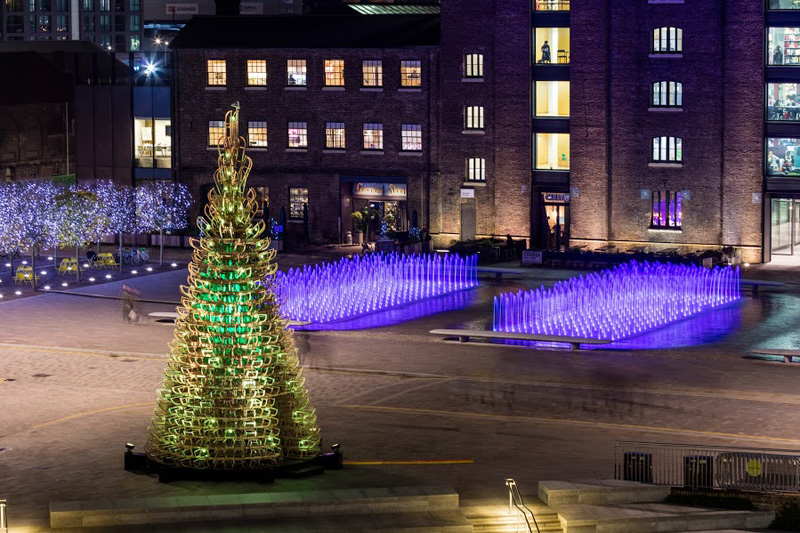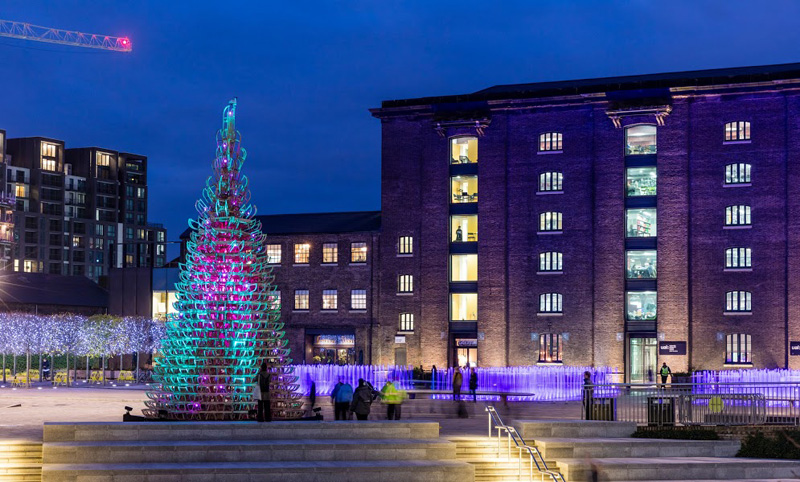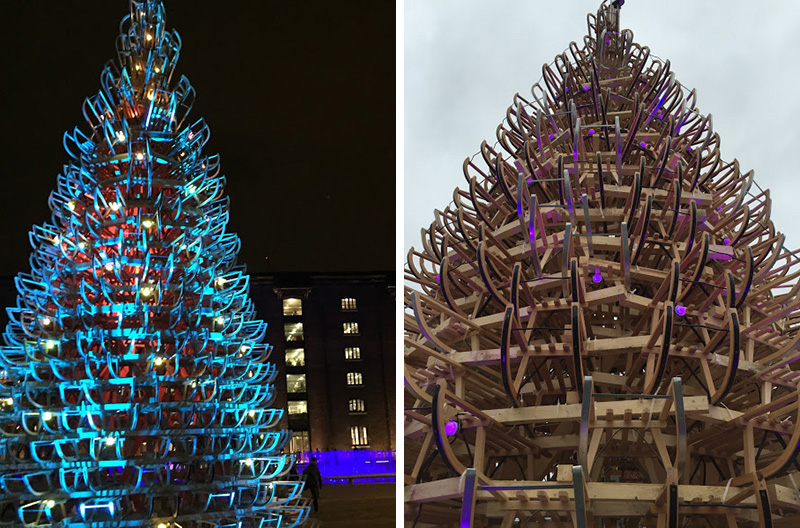 ---
Manchester – The Christmas Tree with a Difference
As part of The Pilcrow Project in Manchester, Hello Wood was commissioned to build a tree on Sadler's Yard. The tree was created with the hope that it would become a symbol of the power of community-building during the Christmas holidays, and later 100% of the building material will be recycled to build the Pilcrow Pub's workshop space.