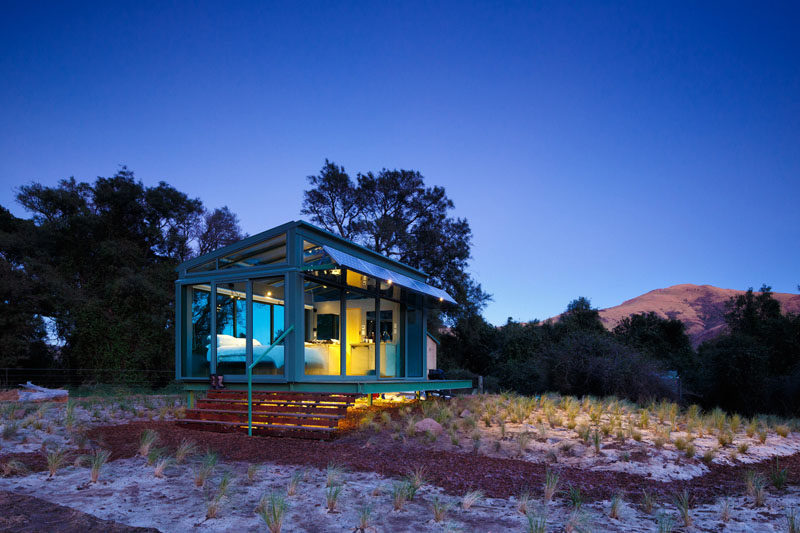 Made entirely from glass, including the floors, walls, and ceiling, these small off the grid PurePods offer visitors to New Zealand an experience unlike any other.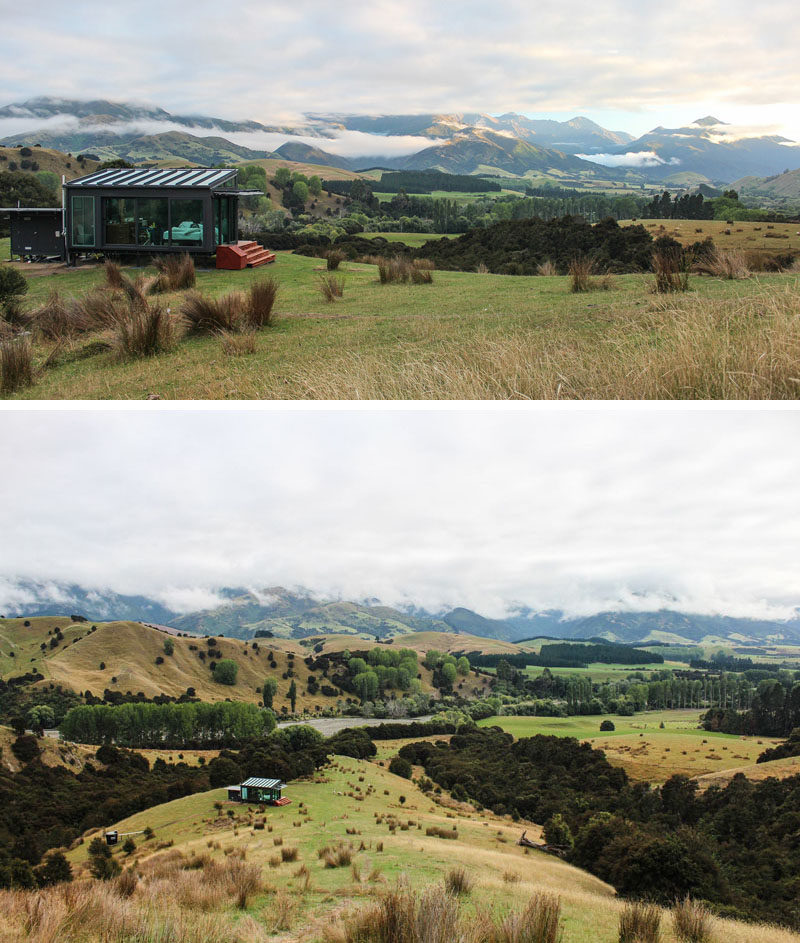 ---
There are three locations, with each pod siting out in the open on land situated an hour or two from Christchurch, they're completely secluded from the rest of the rest of civilization and let guests connect with nature in a way they've never been able to before.
---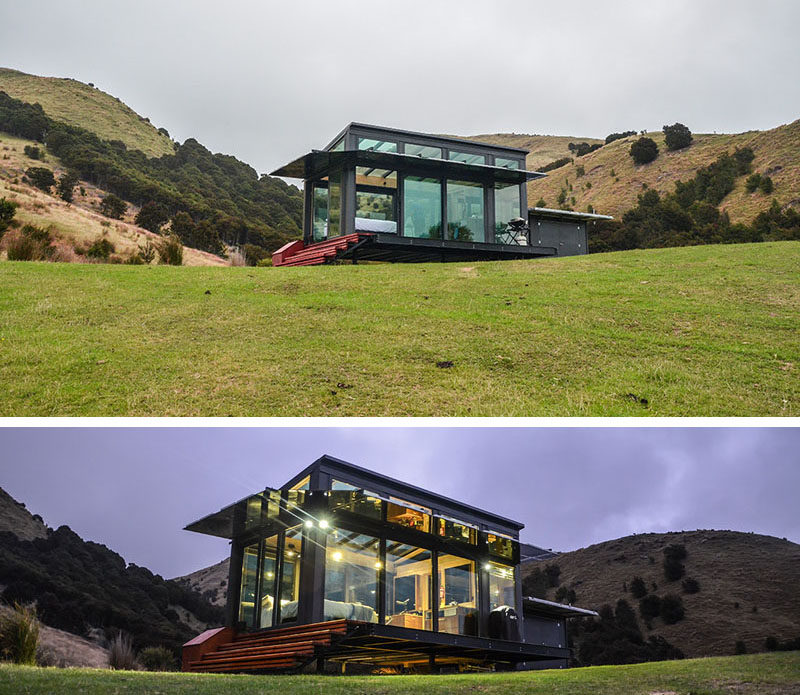 ---
To get to your PurePod, you take a short hike to your private oasis and are left to your own devices for the remainder of your stay.
---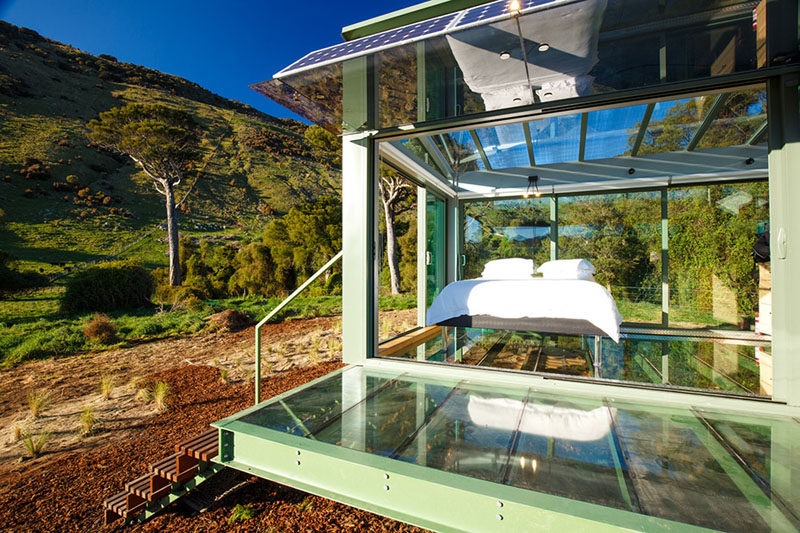 ---
Despite their off-the-grid nature, these pods provide a luxurious stay and include all of the amenities you would find in a normal hotel room.
There's a small kitchen and dining area for cooking and eating, as well as games and reference books to help keep you entertained when you aren't exploring.
---
---
There's a bedroom with crisp linens and a comfortable bed, with three sides of the room surrounded by glass.
---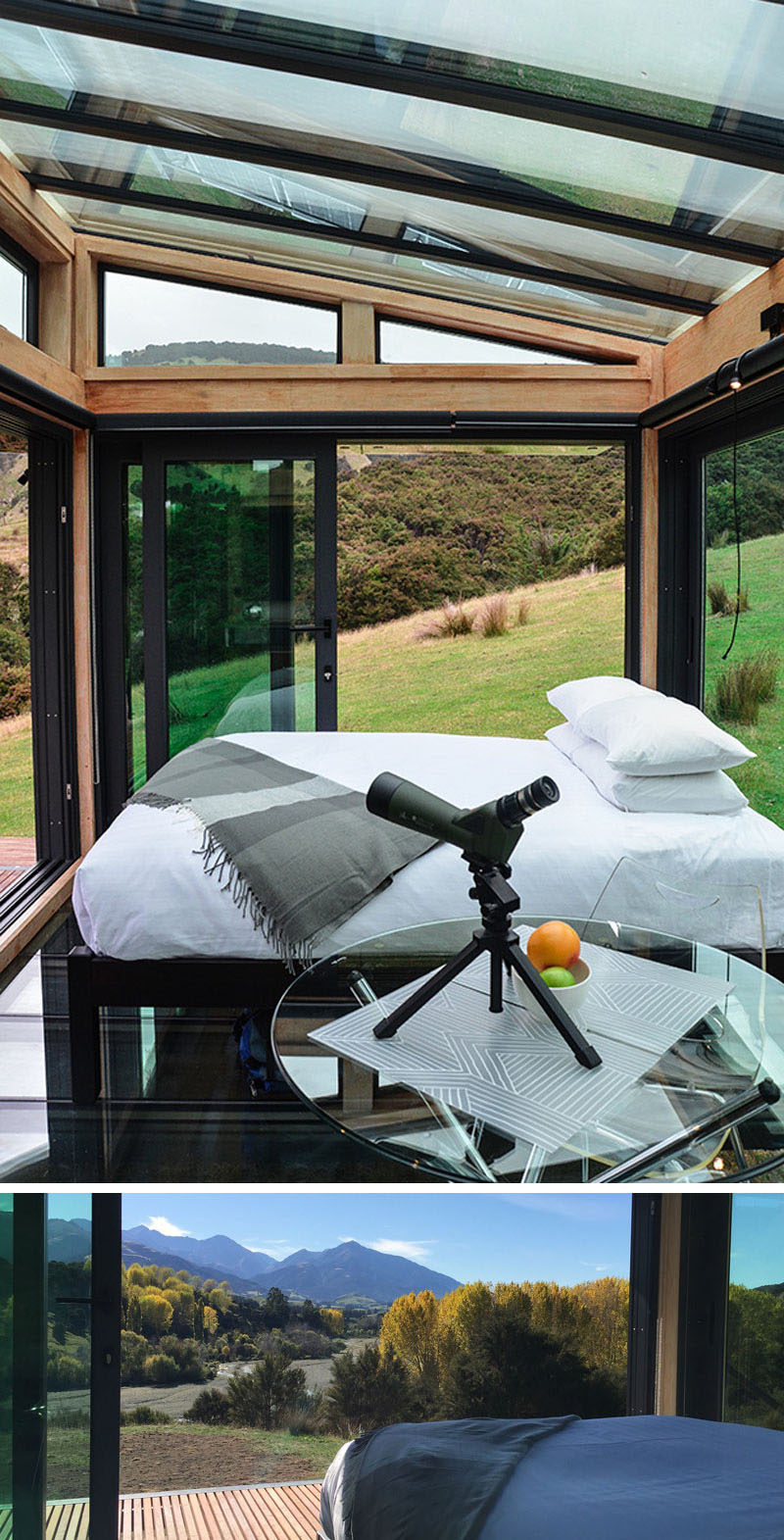 ---
In the bathroom, there's a flush toilet and a shower with amazing views of the valley.
---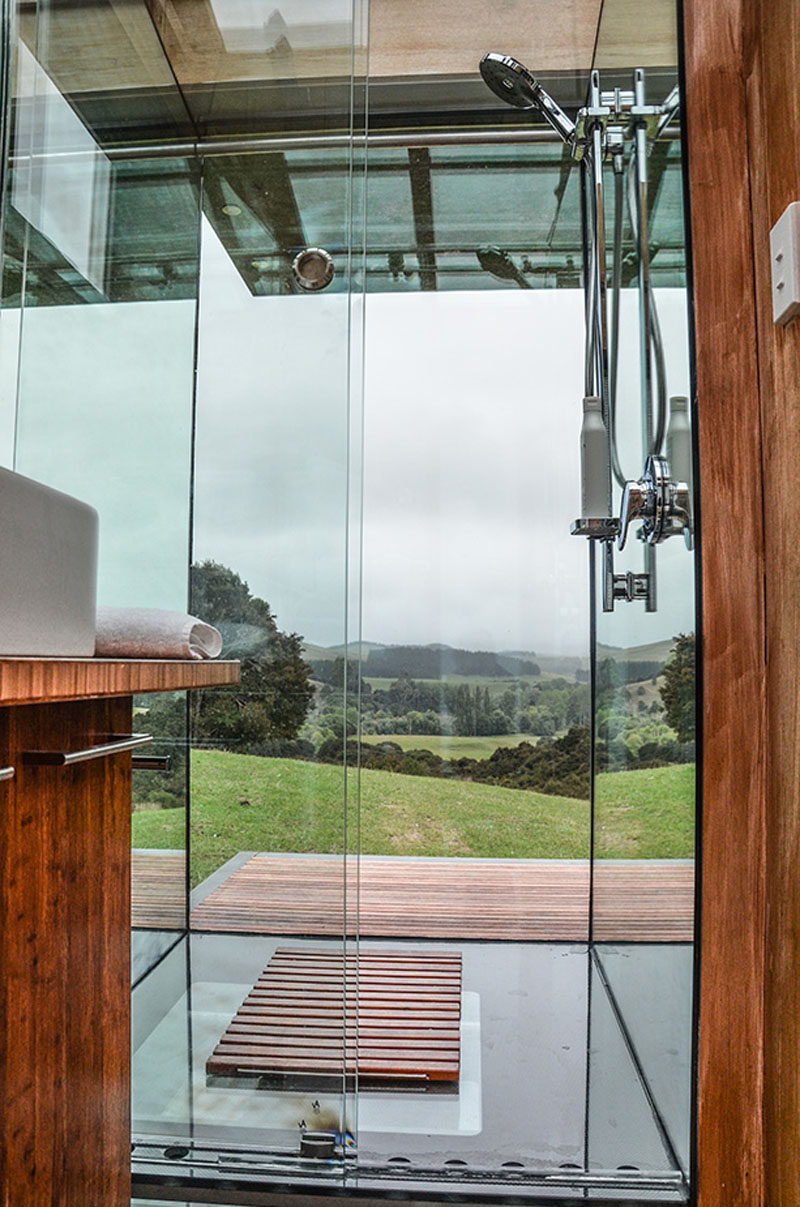 ---
Once the sun has tucked behind the mountains for the night, it's time to get into bed to see the stars in a way you've never seen them before. The glass ceiling and lack of light pollution mean you'll get to experience the cosmos in all of their glory, twinkling, shining, and shooting all night long.
---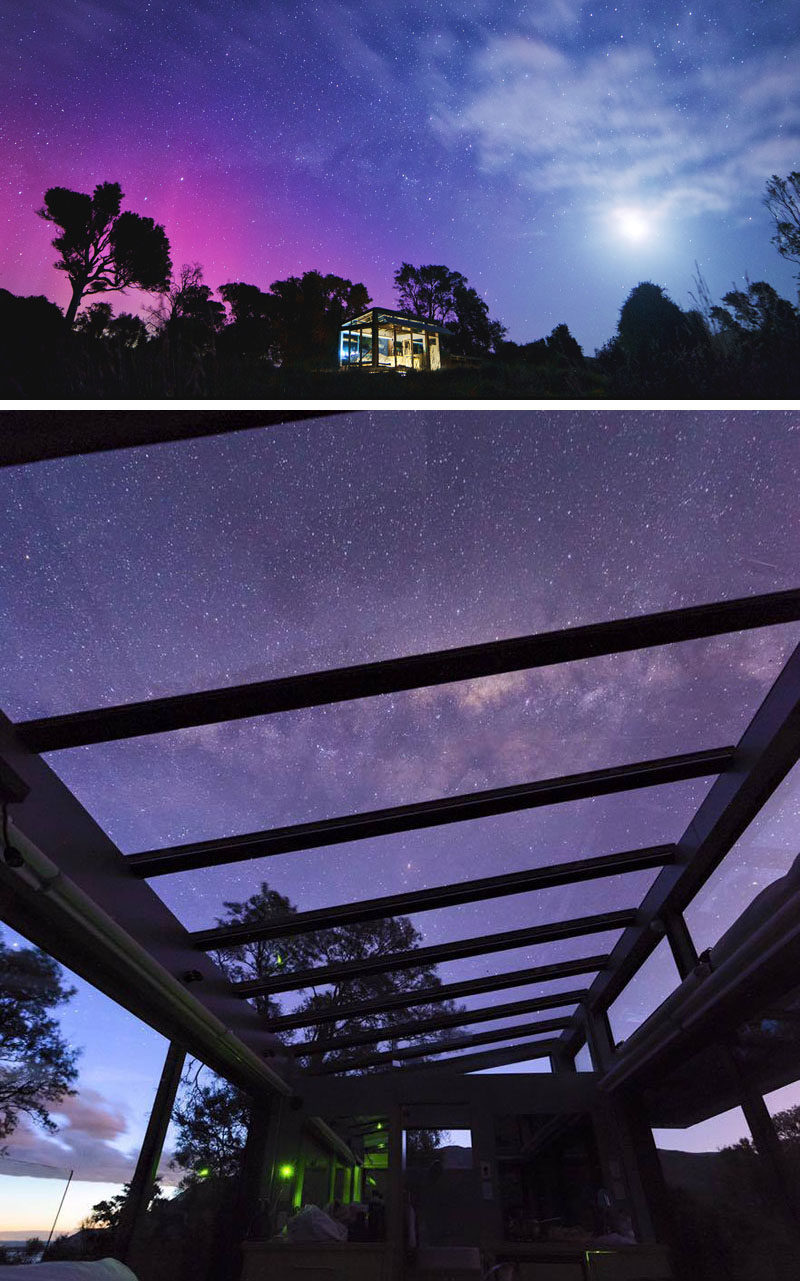 ---
During the day, 360 degree views of the breathtaking landscape surrounding the pods, and the complete isolation from the rest of the world helps you feel like you've really escaped from every day life.
---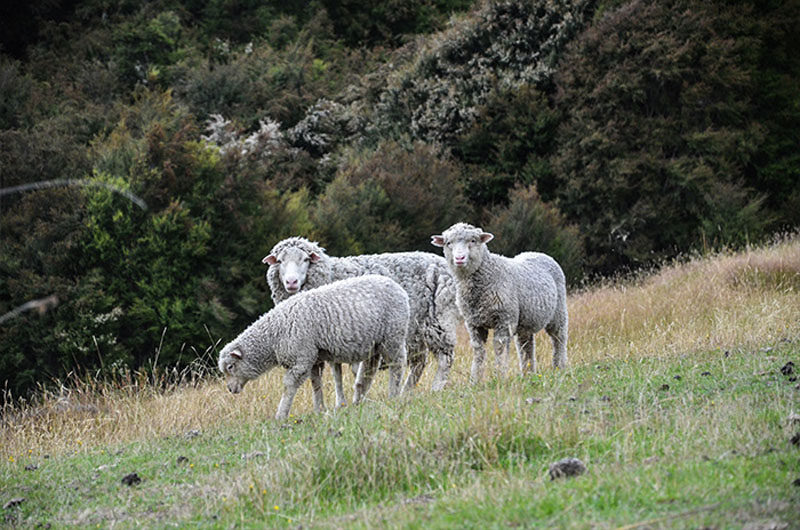 ---
No phone service, no roads, and no people mean you can enjoy nature and the company of of whoever you bring with you to the fullest.
---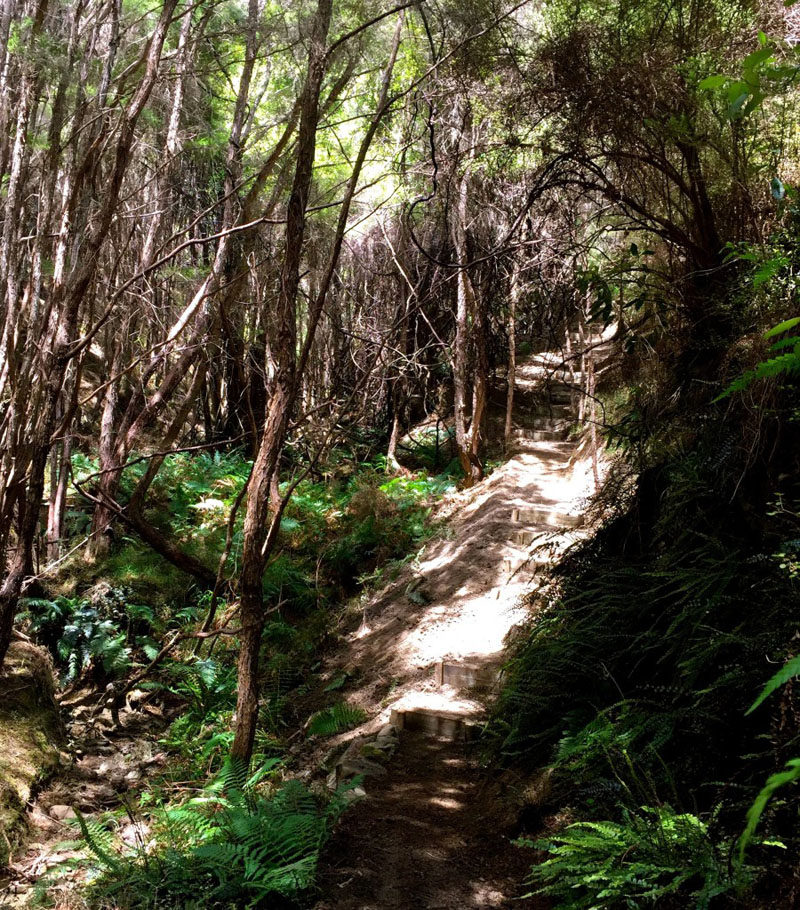 ---