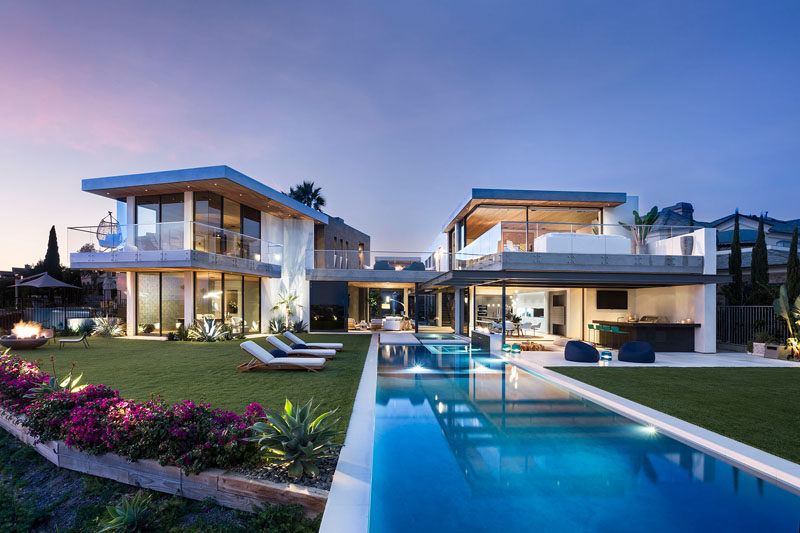 WOLF DESIGN studio have recently completed Kings Place, a modern house in California, that has 180 degree ocean views of Newport Harbor, the Back Bay, and all the way out to Catalina Island.
Exotic hardwood was throughout the design of the house, to play against the landscaping, and to give the interiors a sense of warmth.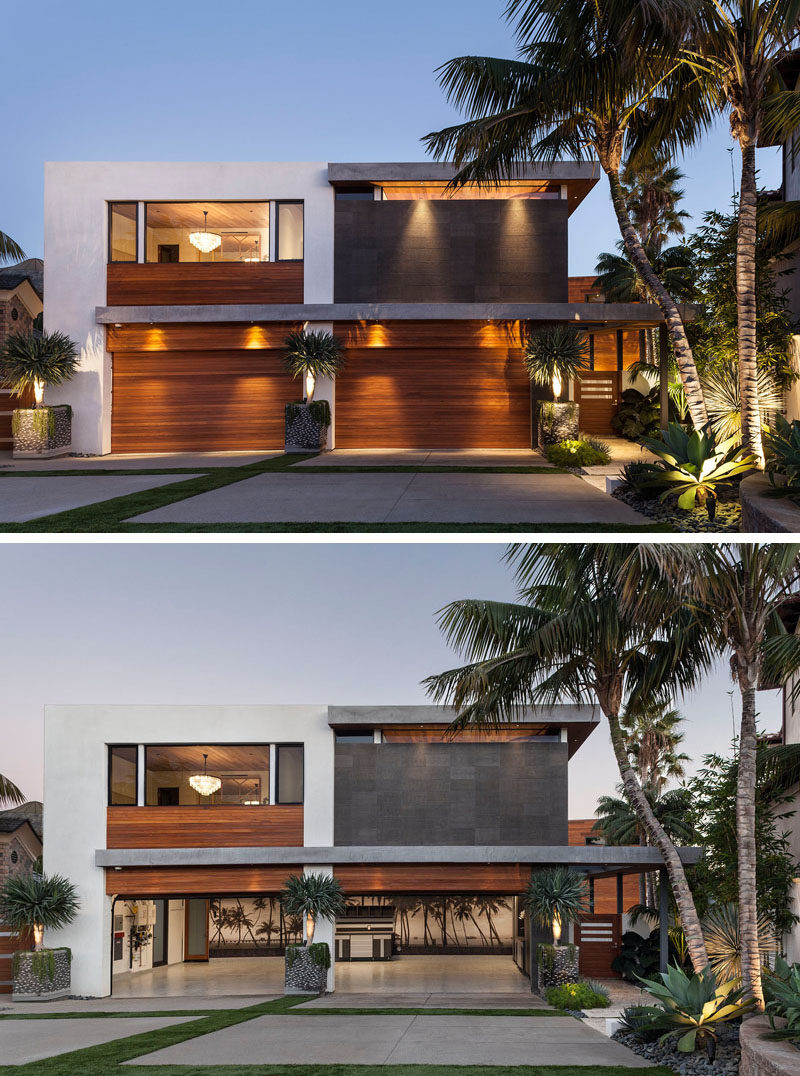 ---
A partially covered path at the side of the house guides visitors through the gate and into the home.
---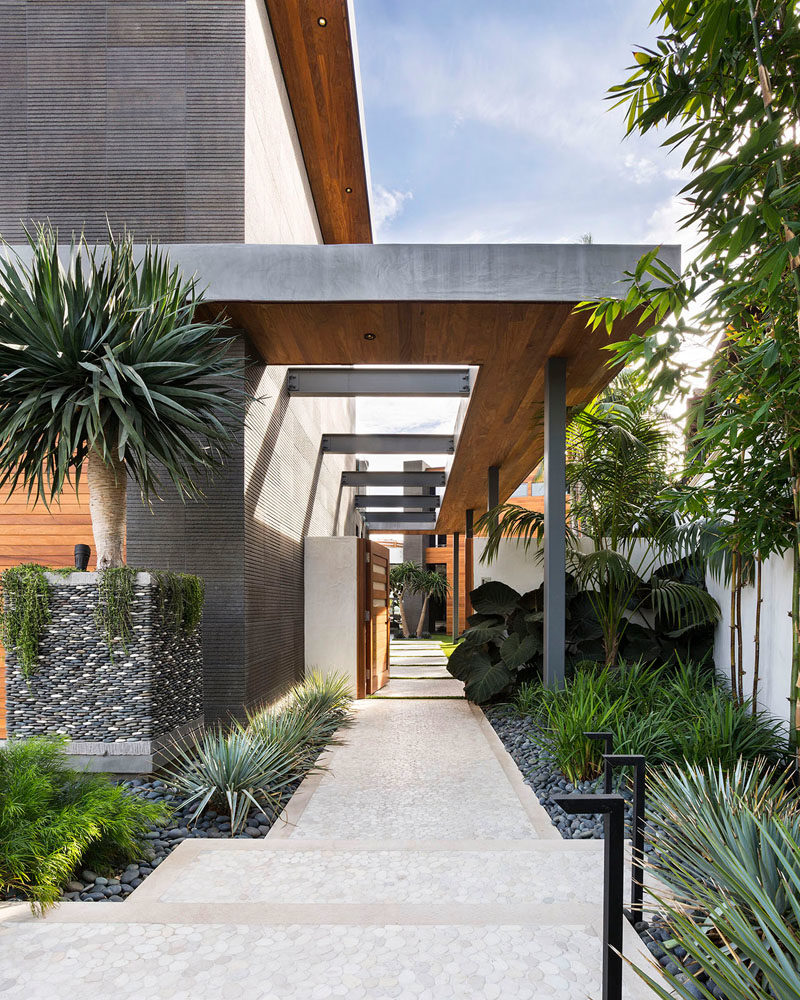 ---
The lower floor of the house is completely focused on the outdoors, with all of the walls opening to the swimming pool and yard.

In the living room, an angled couch takes advantage of fireplace built into a dark accent wall.
---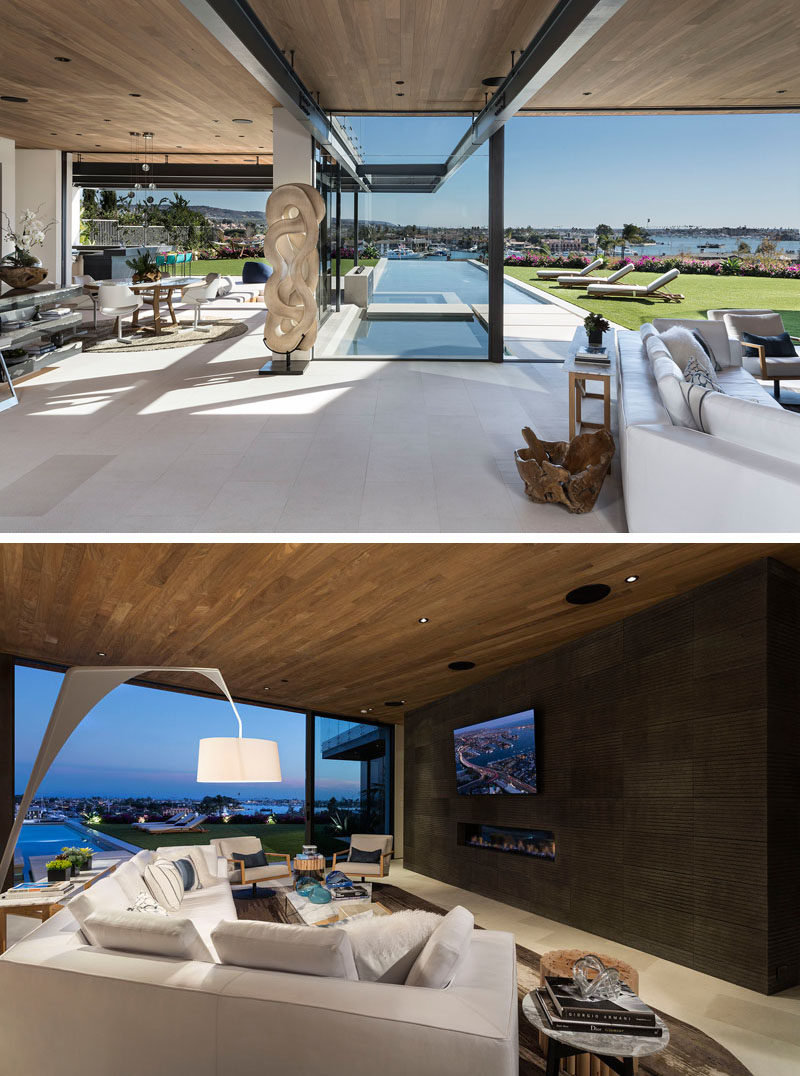 ---
Behind the living room is the kitchen, where a large island provides ample countertop space and room for seating, while a mirrored backsplash reflects the view.
---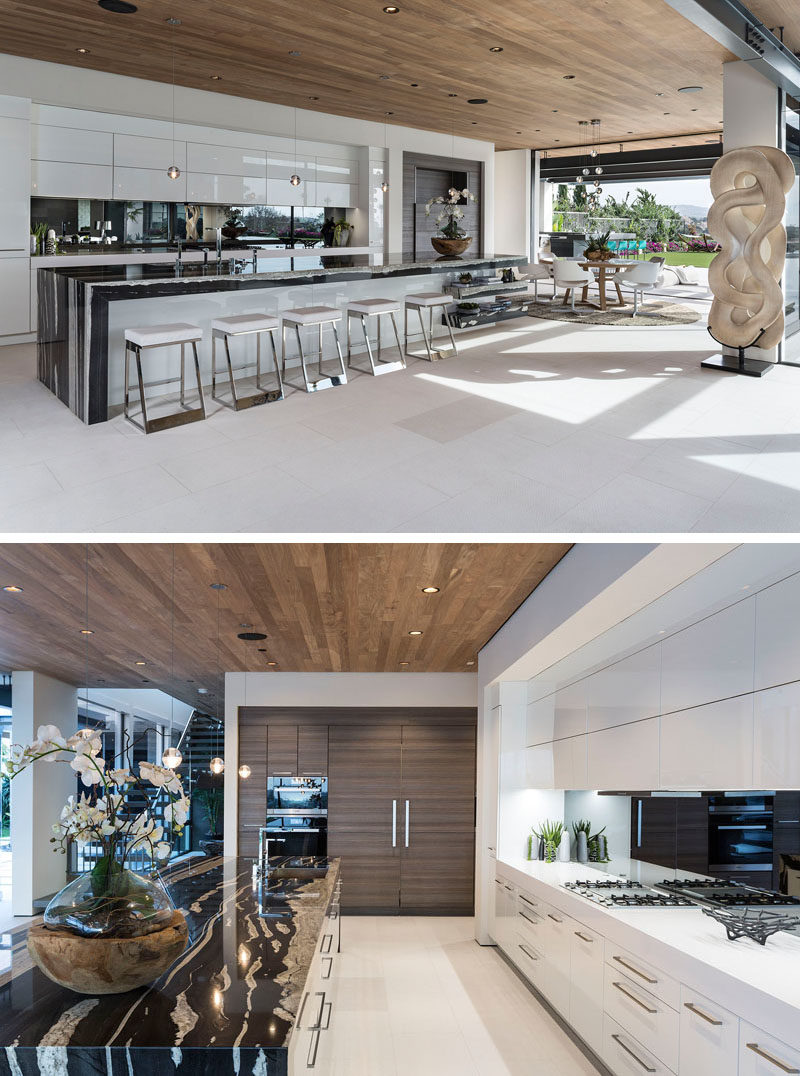 ---
At the end of the kitchen, there's a small casual dining area that features a round table anchored in the open floor plan by lighting and a circular rug.
---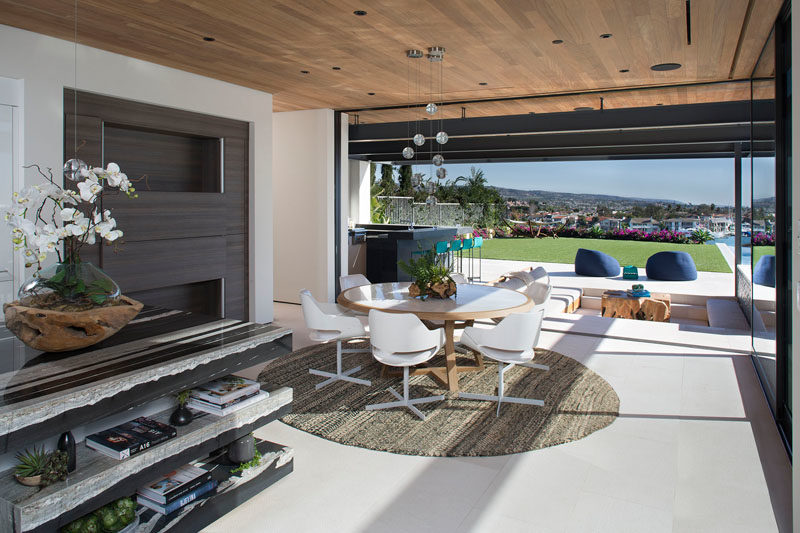 ---
The dining area opens to an outdoor kitchen / bar, and a sunken lounge. An outdoor fire separates the sunken lounge from the swimming pool.
---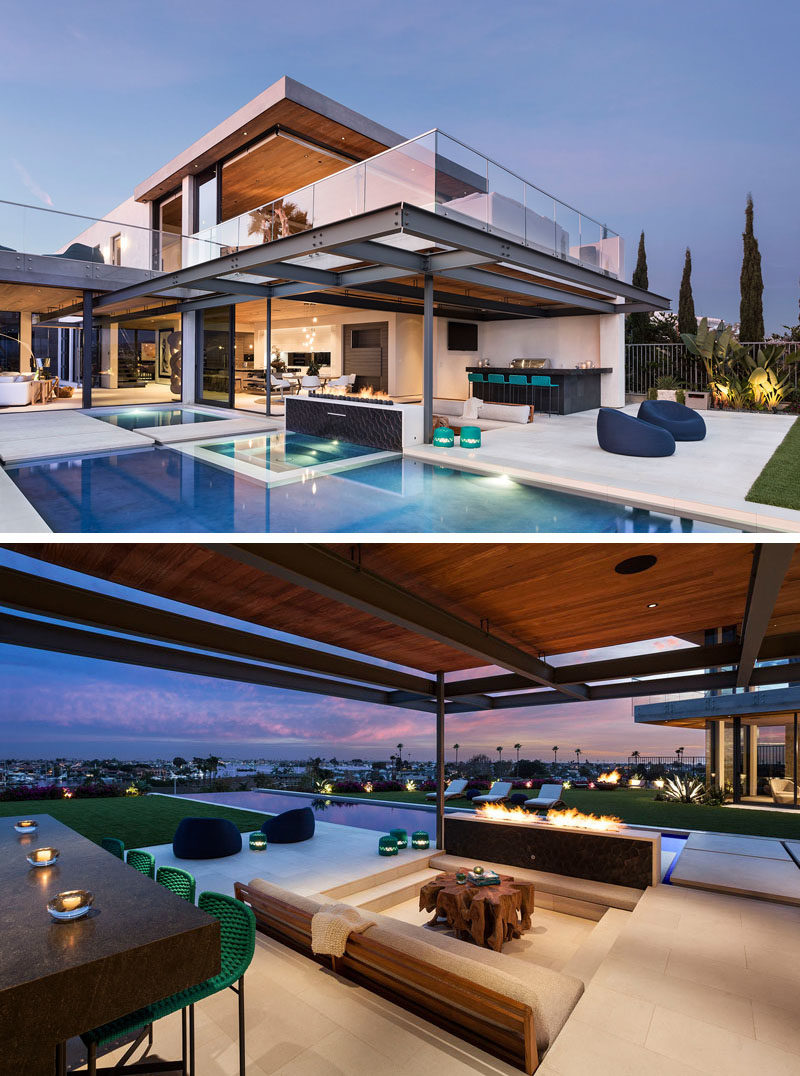 ---
The long swimming pool that's flanked on either side by the yard and colorful landscaping, was designed to draw your eye towards the view.
---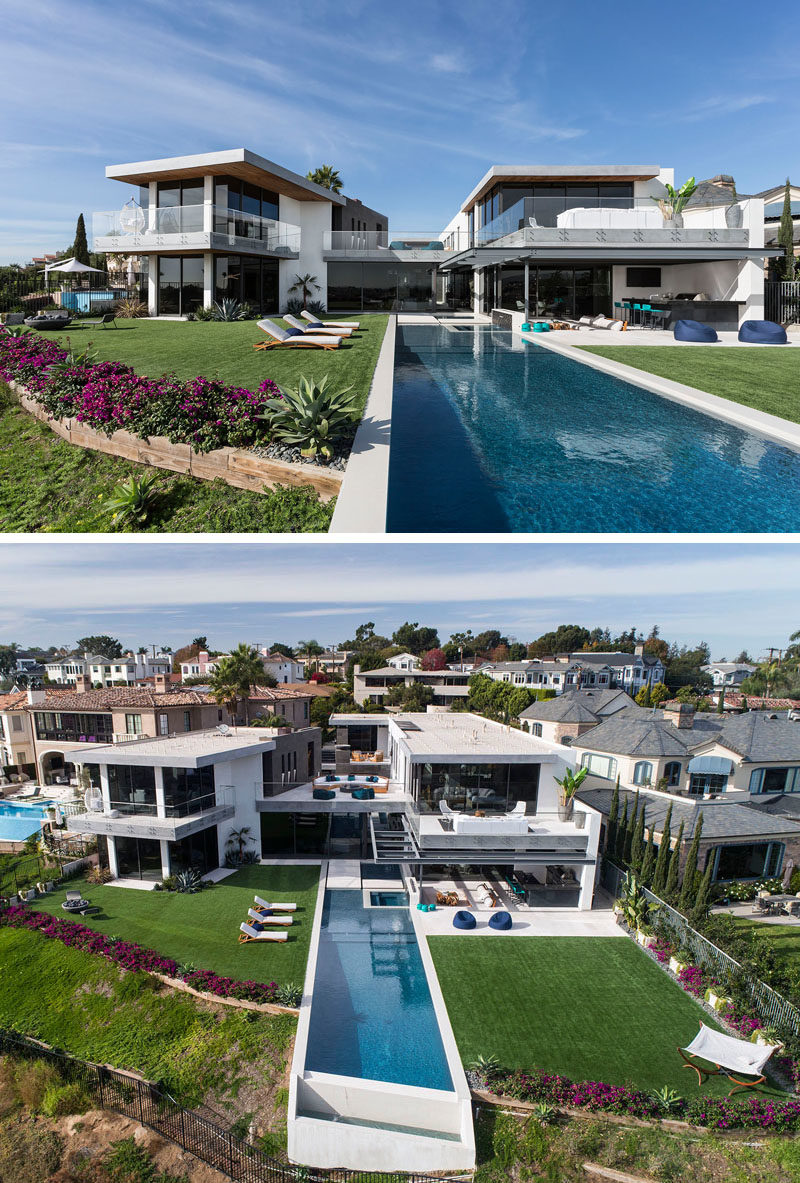 ---
On the opposite side of the swimming pool is a bright home office, that features a floor-to-ceiling sliding doors, a tiled wall, and a wood ceiling.
---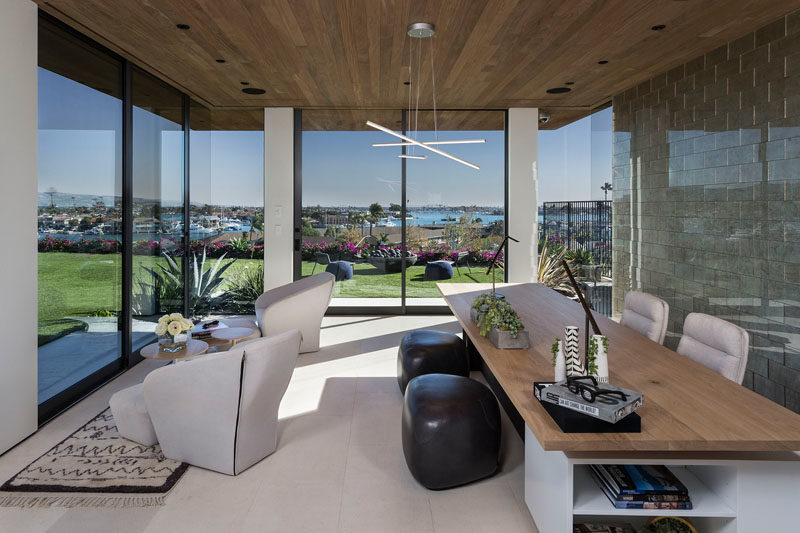 ---
Upstairs, there's a secondary living room that's designed to take advantage of the surrounding views.
---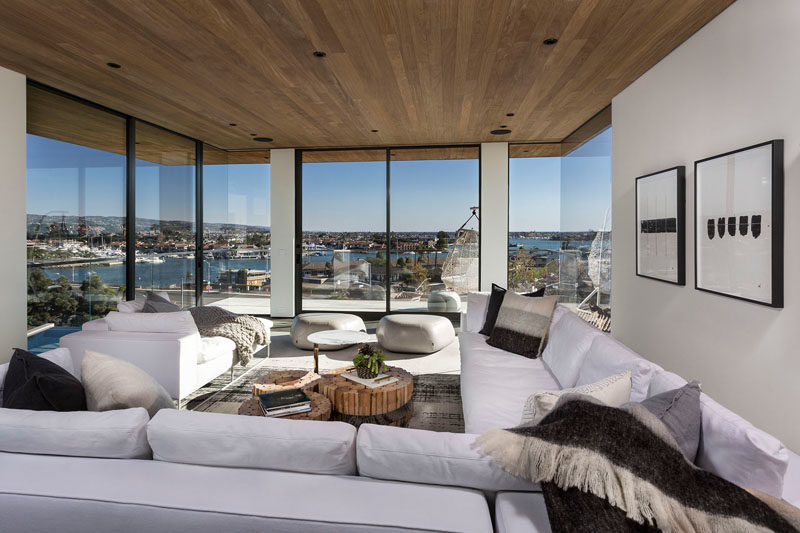 ---
Outside, there's a curved wood couch with white upholstered cushions, and a freestanding firepit.
---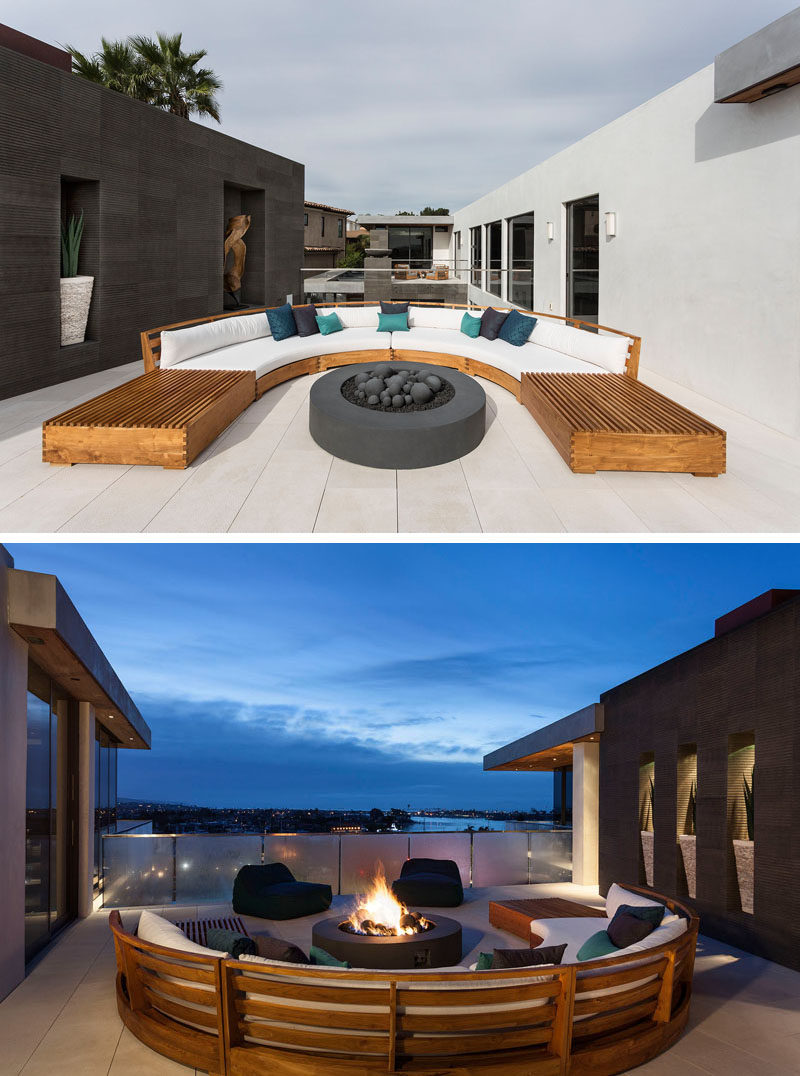 ---
Another outdoor lounge provides a more private space to relax, as it's accessed from the master bedroom.
---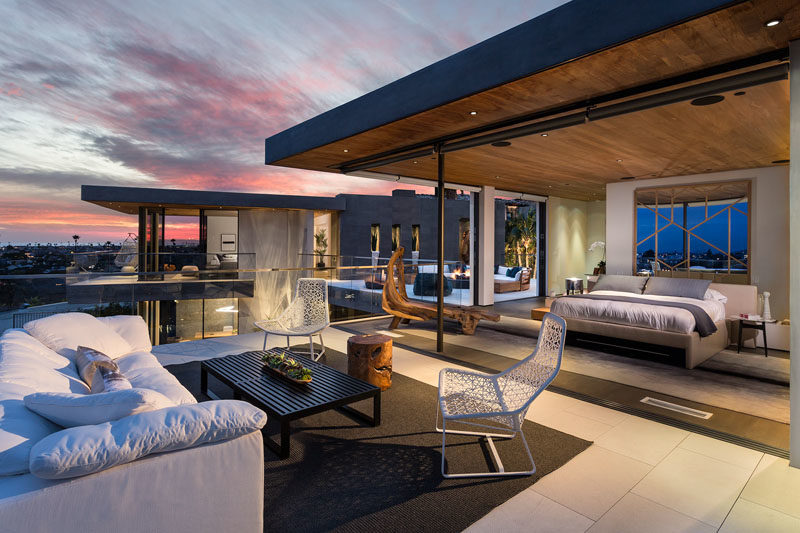 ---
The master bedroom has been positioned for water views, has a fireplace, and an open ensuite bathroom, with backlit mirrors and a freestanding bathtub.
---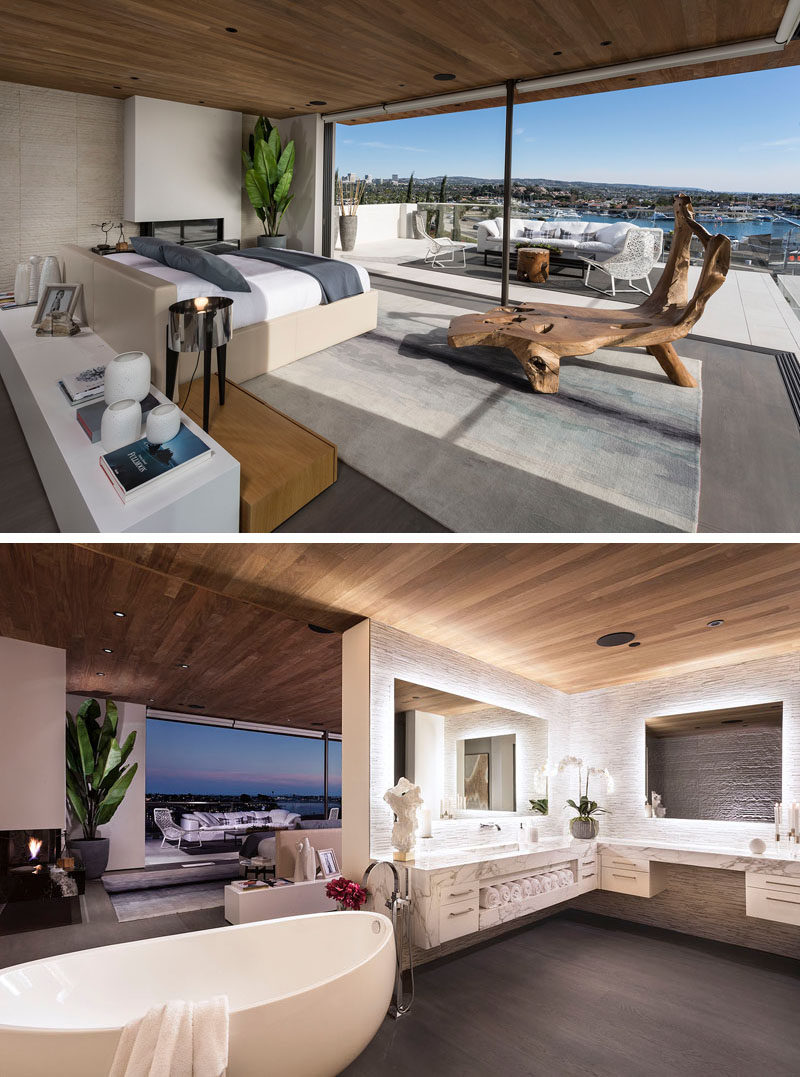 ---
In another bedroom, there's space to relax with a couch lining the wall opposite the bed.
---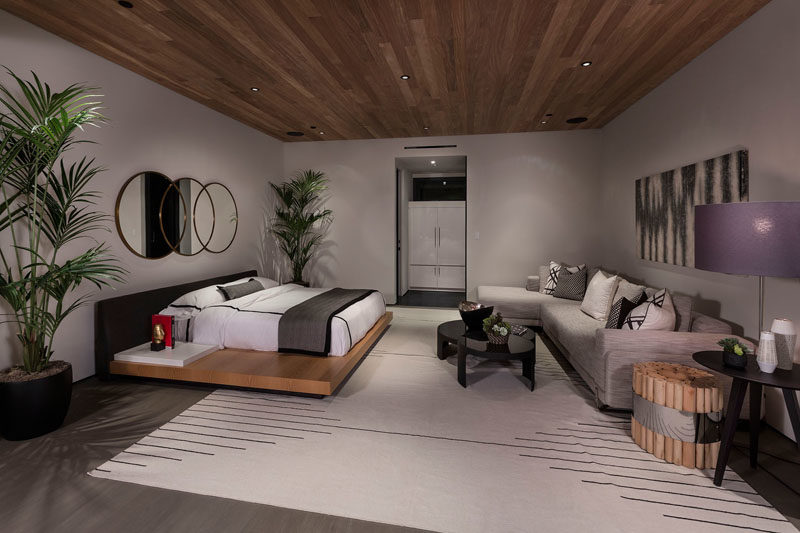 ---
Get the contemporist daily email newsletter – sign up here