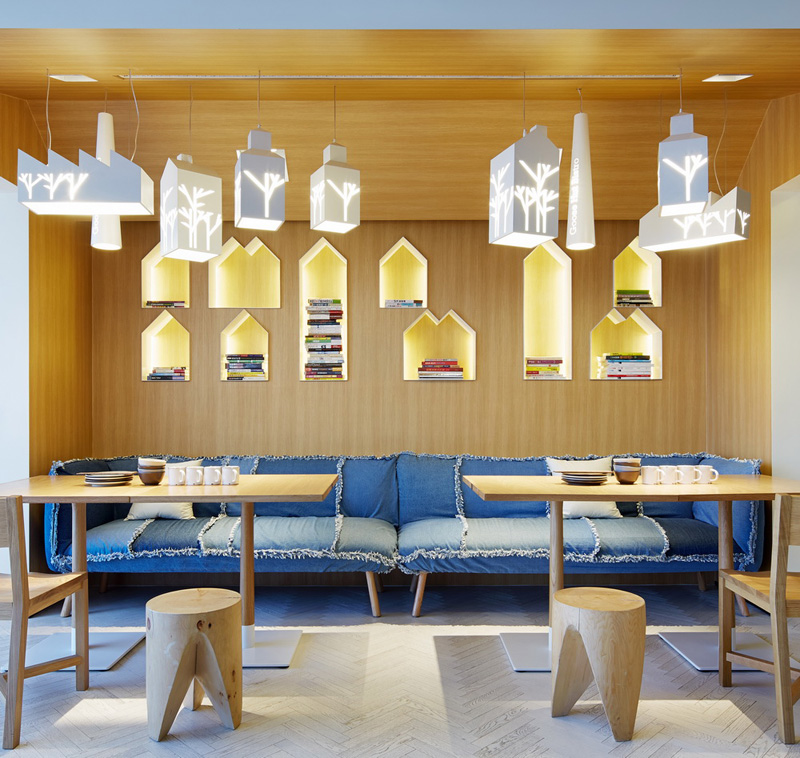 Designer and creative director Lee Hsuhneg of Golucci International, has recently completed the Bistro Goose Hut, a new cafe in Beijing, China.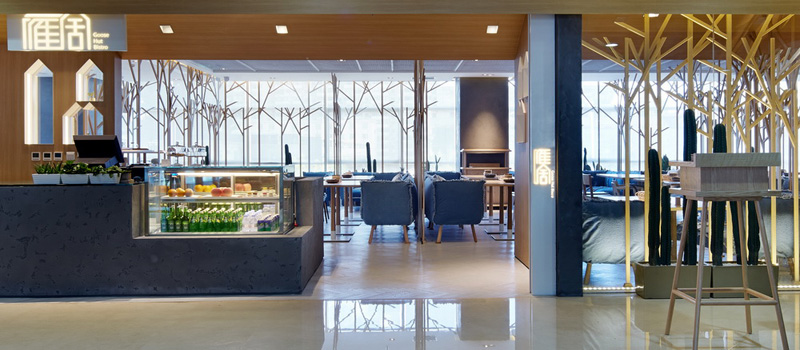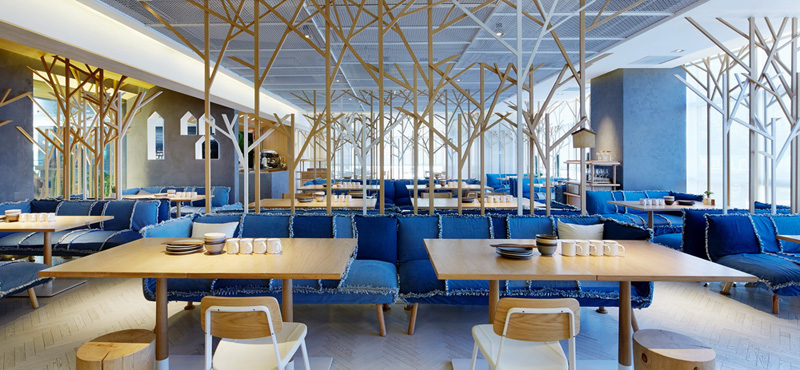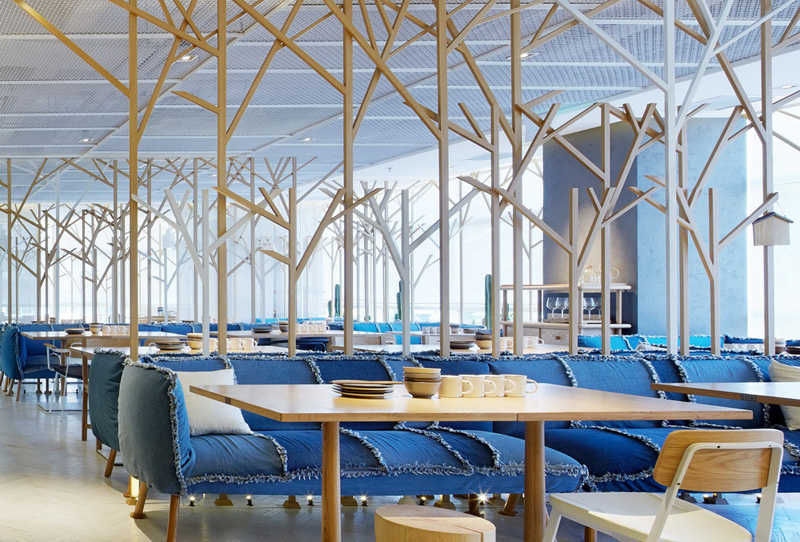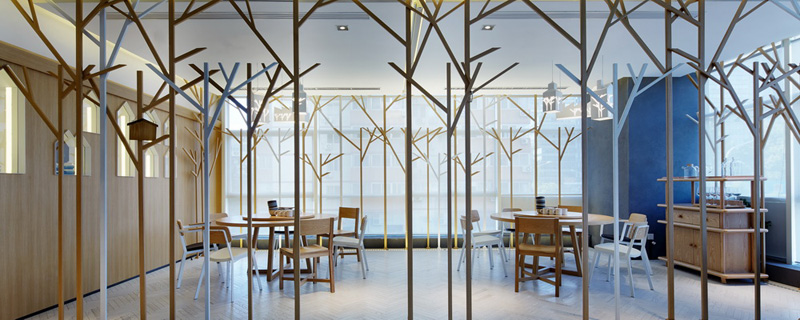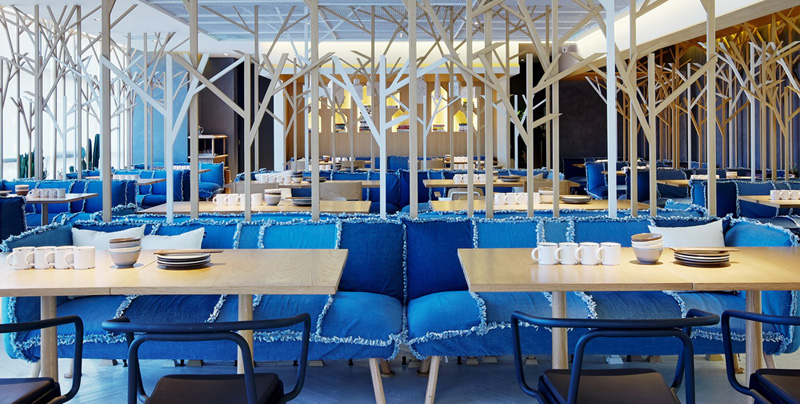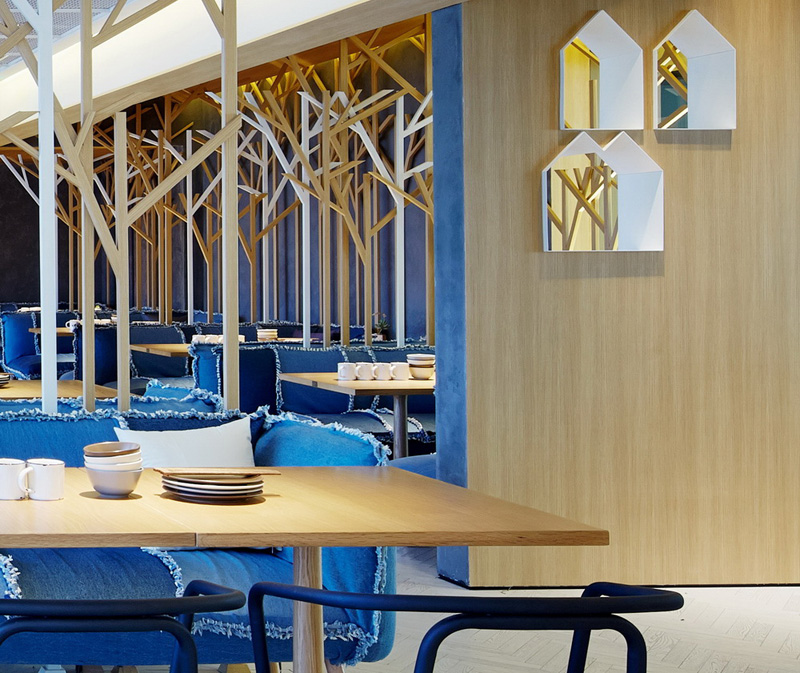 Description from Golucci:
The design concept is from the brand of restaurant "Bird House". Bird house structure attached on the "Trees". The two themes try to communicated pure and simple lifestyle. It look like a warm lovely Cafe but it is totally reserve and offers traditional Hunan home dish. which means the food here has a taste of home, designers hope the restaurant environment work reveals the Nordic welfare nation's sense of security, equipped with her mother cooking food fragrant homemade however, let the Beijing CBD people to relax.
Design: Golucci International