Luckey have designed a climbing gym for the Gyeonggi Children's Museum in South Korea.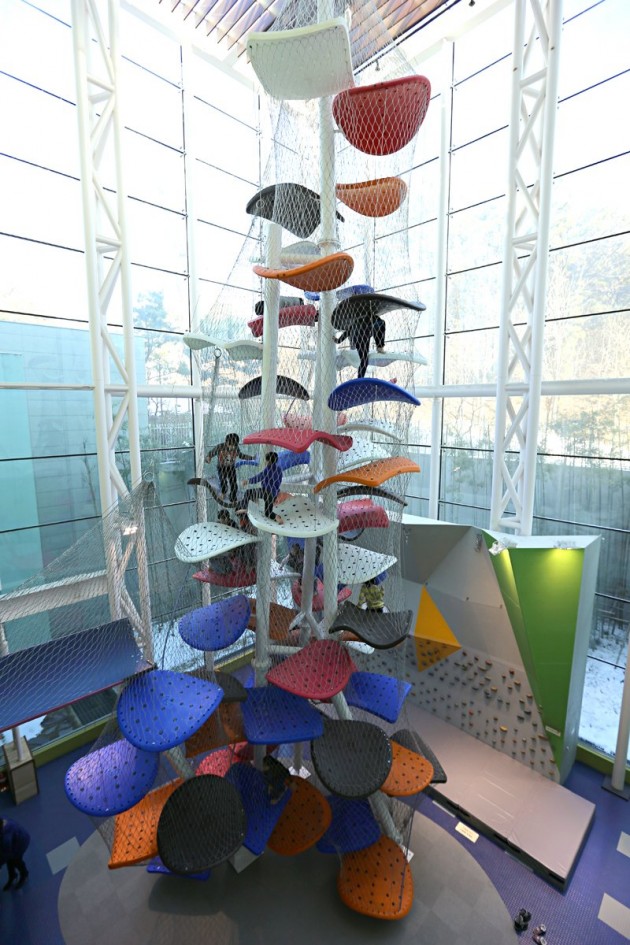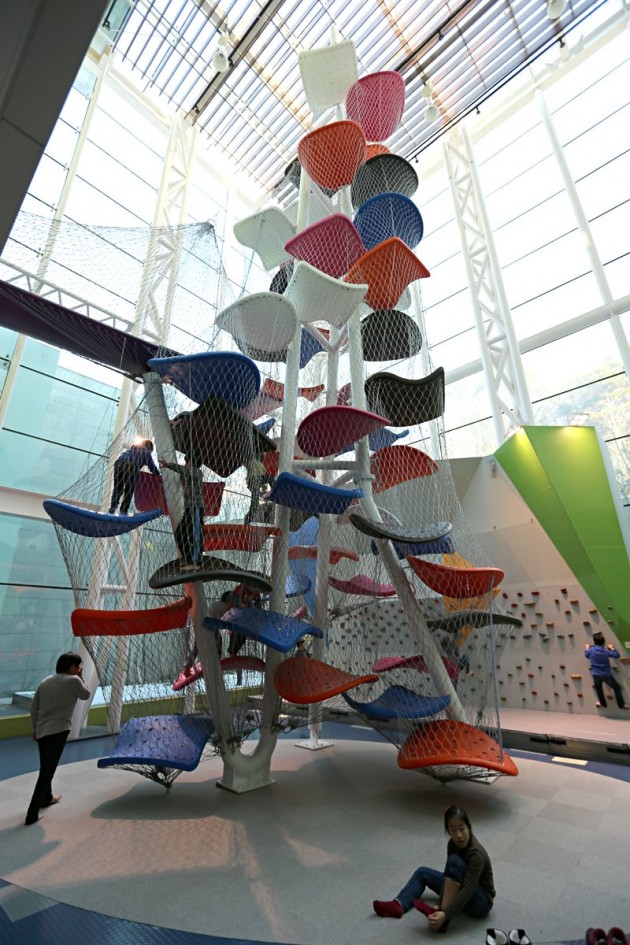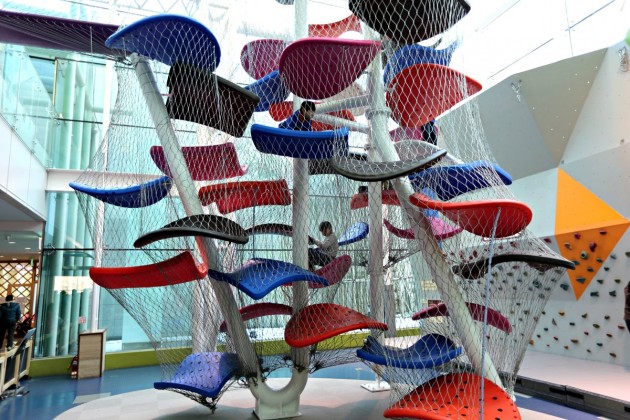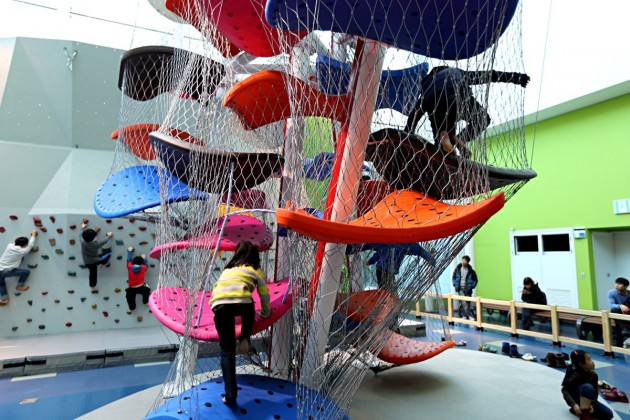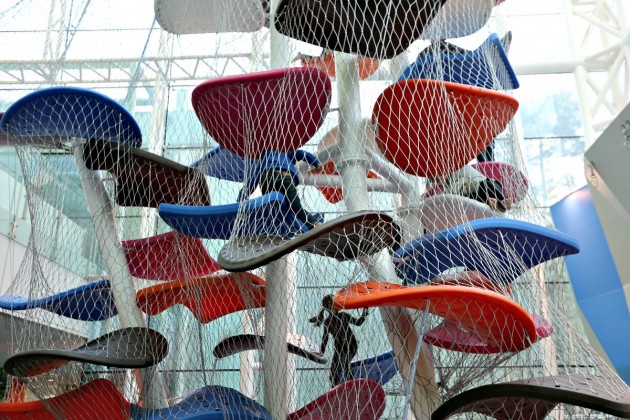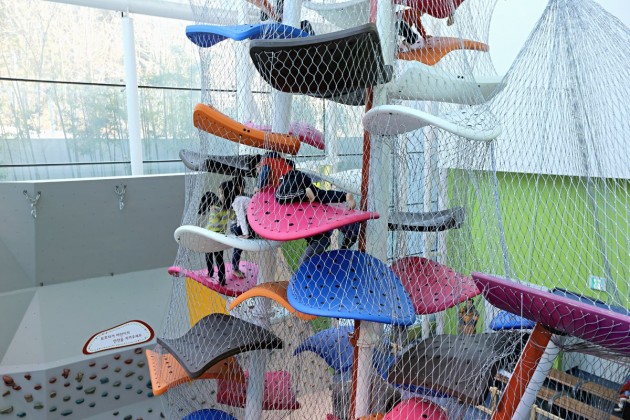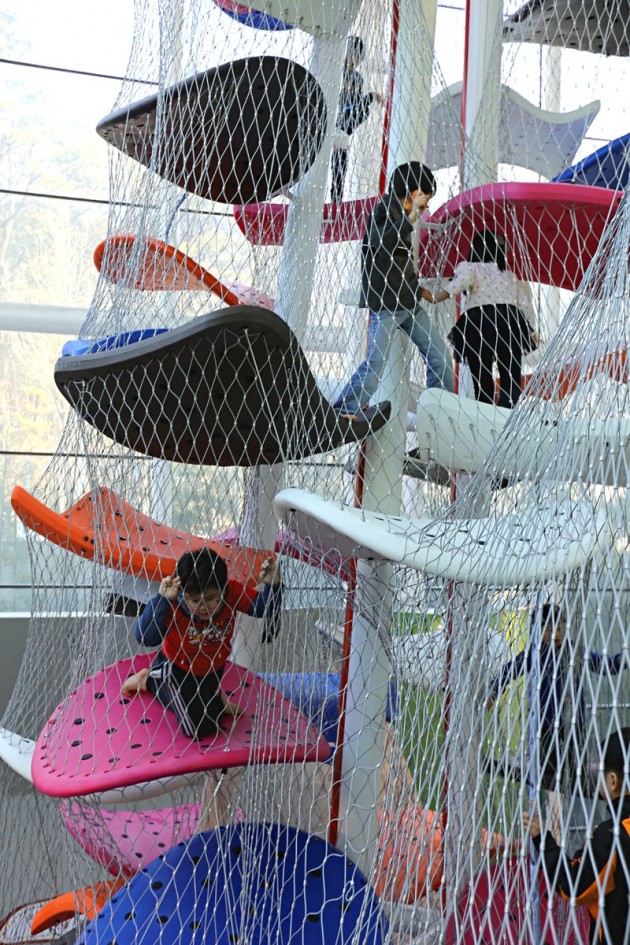 Project description
Situated in the Gyeonggi Children's Museum, Gyeonggi, South Korea, this climber is Luckey LLC's tallest climber, at 53′-4″. This climber was conceived as a kind of child's construction, made out of bendy straws.

Kids can access it from the ground floor or via the bridge attachment on the 2nd floor, which creates an even more dynamic flow of children! Its base is the denser area of the climber, filled with bent surfaces in orange, blue, brown, white and magenta, which evoke different beverages enjoyed by children! The discs slowly start to dissapear, until one reaches the zenith of the journey, at the top of this enormous and energetic structure!
Design: Luckey