This might be the longest hanging fireplace we've ever seen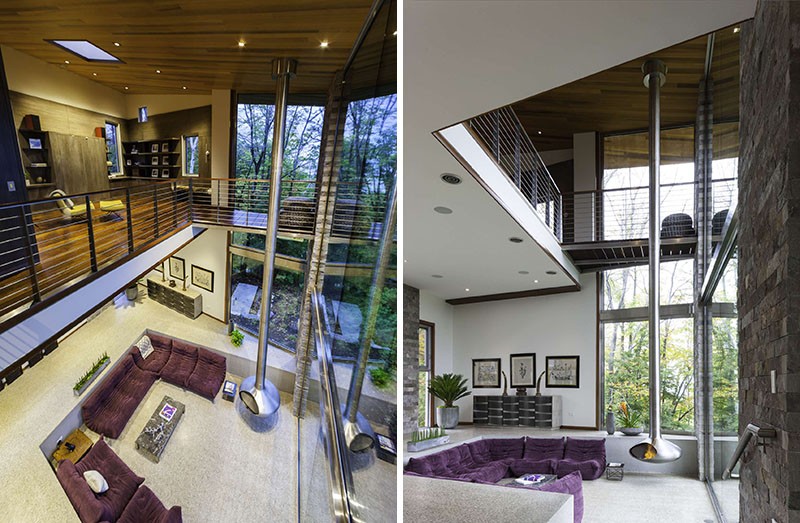 Over the years, we've seen plenty of hanging fireplaces, but this one from a house in Michigan, designed by architect Michael Fitzhugh, is possibly the longest one ever. It makes us wonder if there's a practical limit to just how long you could hang one.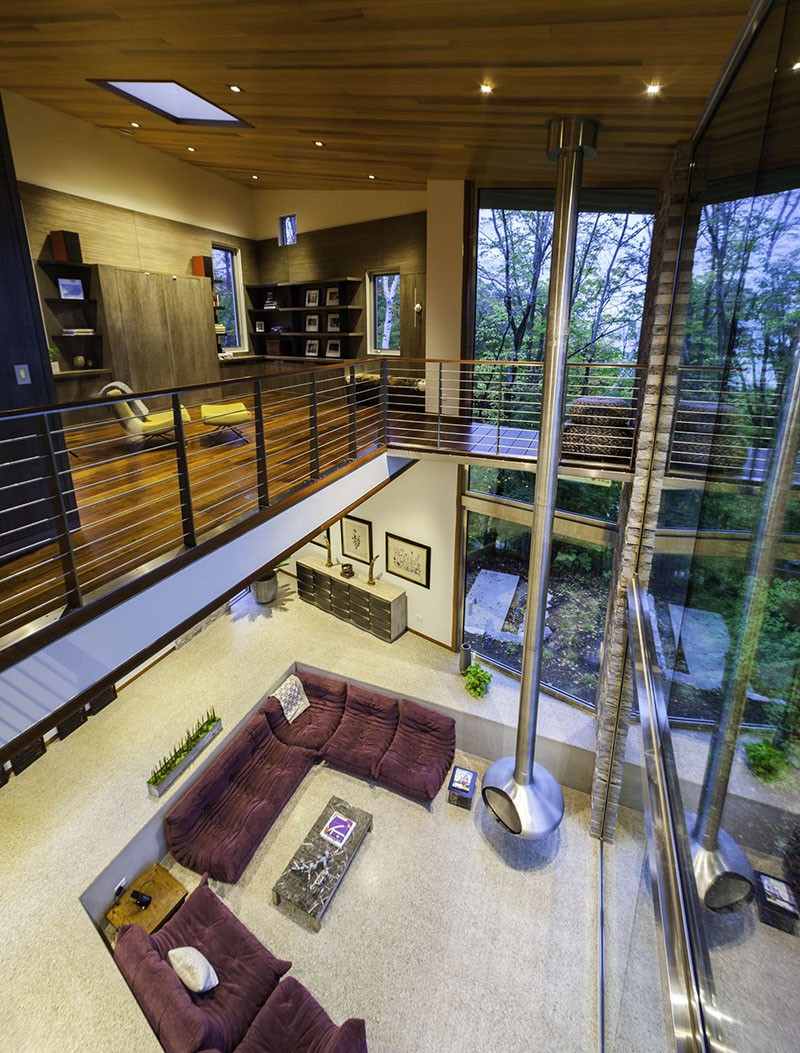 The fireplace descends all the way from the double-height ceiling, into a sunken seating area.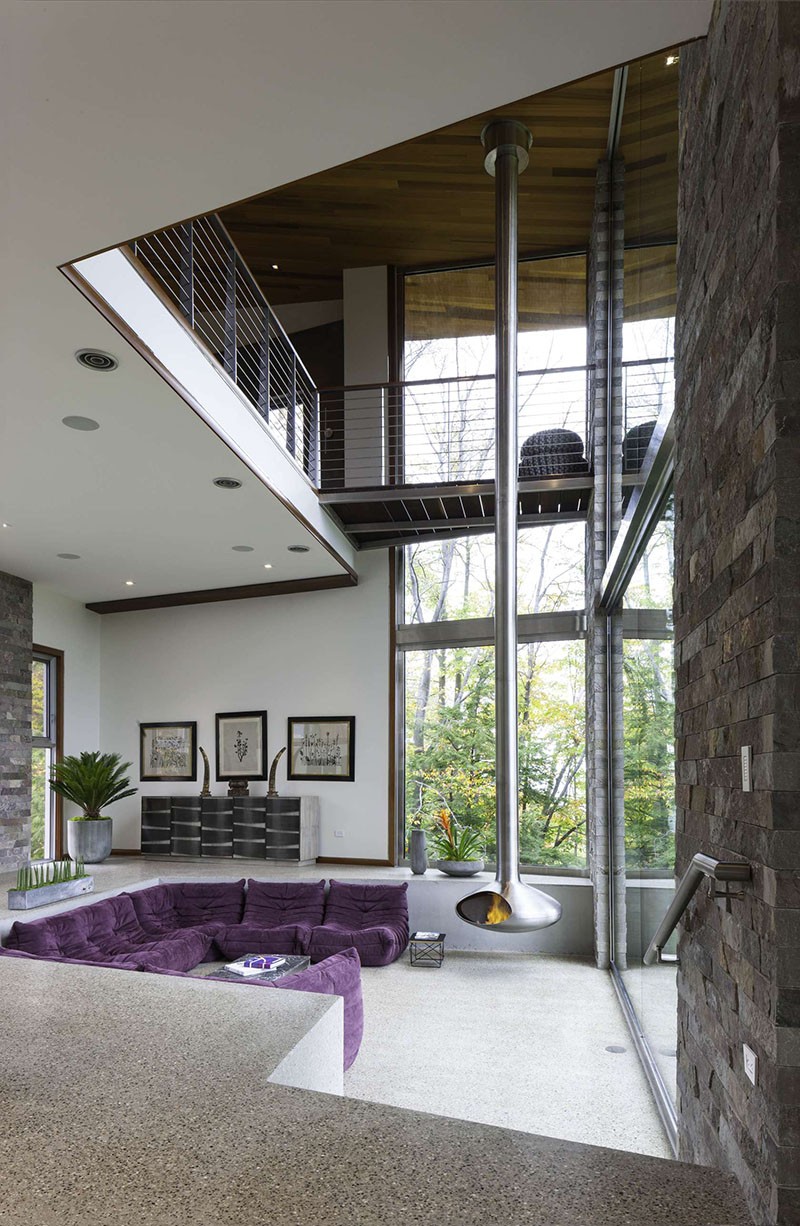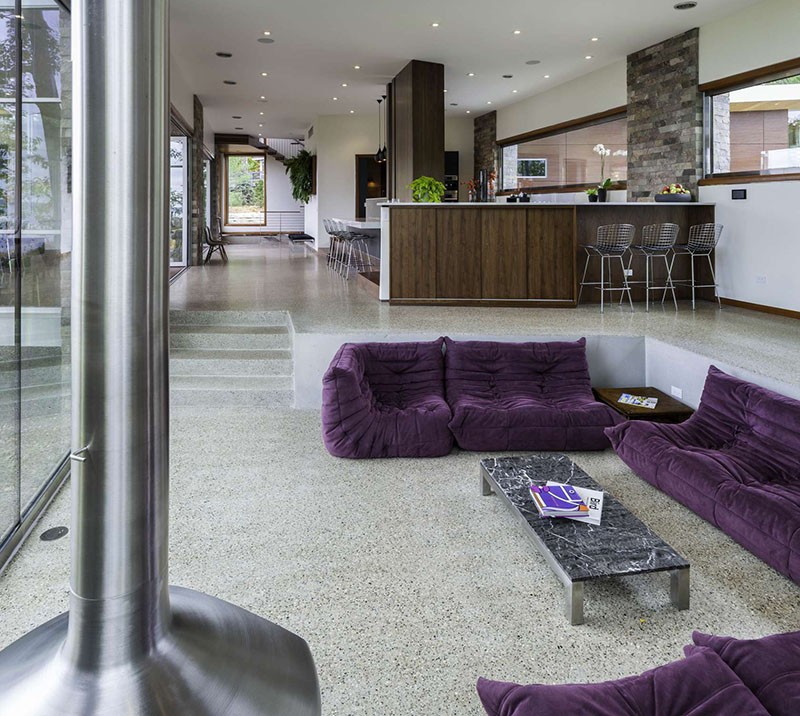 ---
Get the contemporist daily email newsletter – sign up here