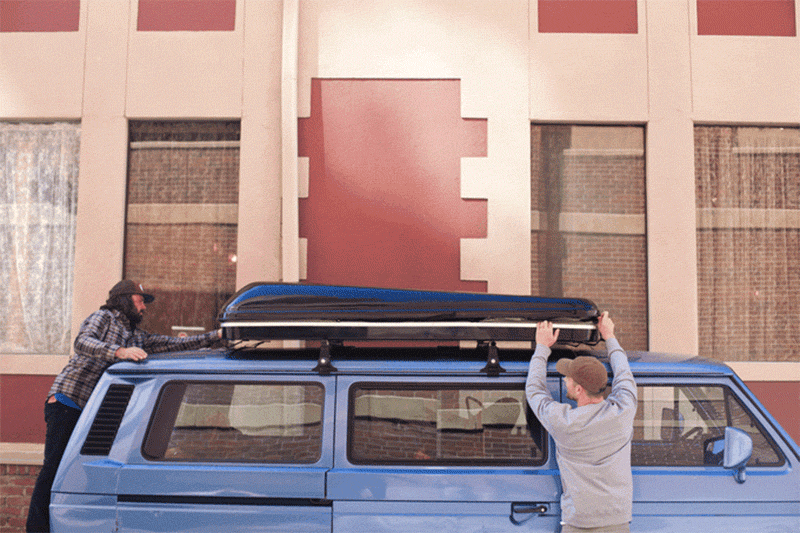 The team behind BlackFin Camper Box have designed a hard shell pop-up camper tent, that can easily pop-up to create a tent that sleeps two people comfortably on top of almost any car.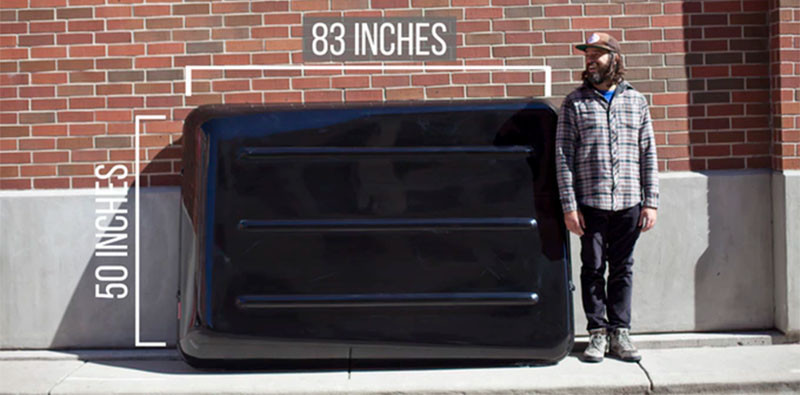 ---
It simply attaches to the roof racks on your car.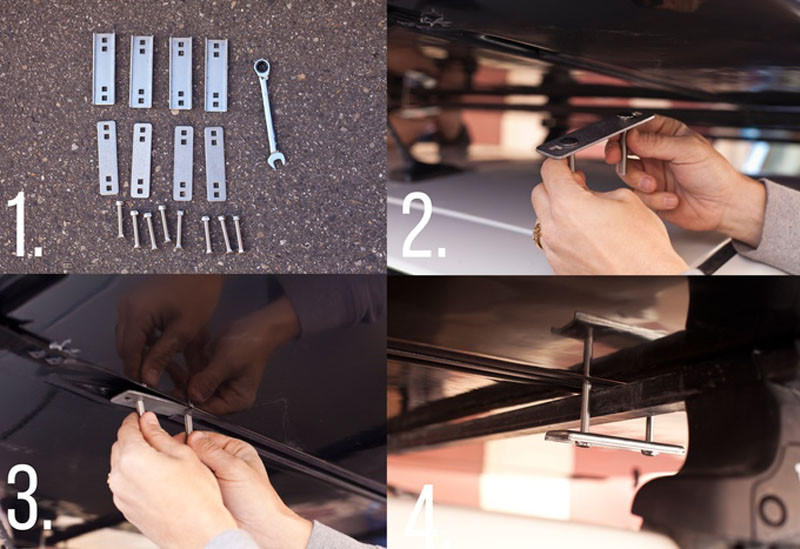 ---
When you're ready to set up for the night, the fibreglass shell box simply opens to a height of 36 inches, and inside is everything you need to have a comfortable nights sleep wherever you like.
---
There's also a ladder packed in a bag that comes with it, to give you easy access to your tent.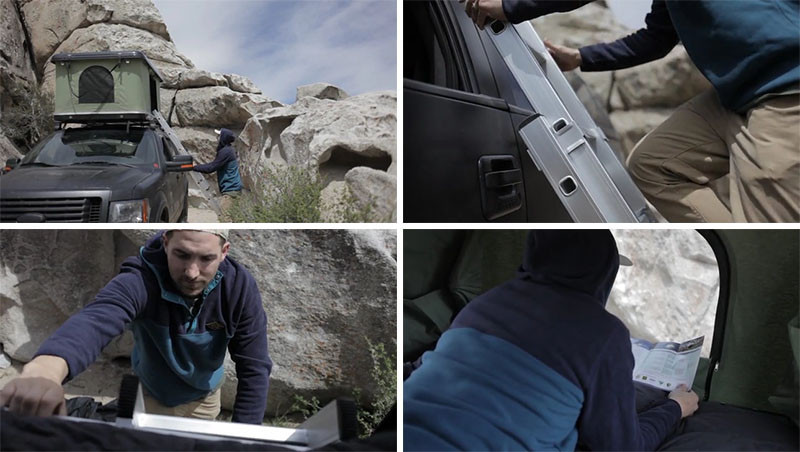 ---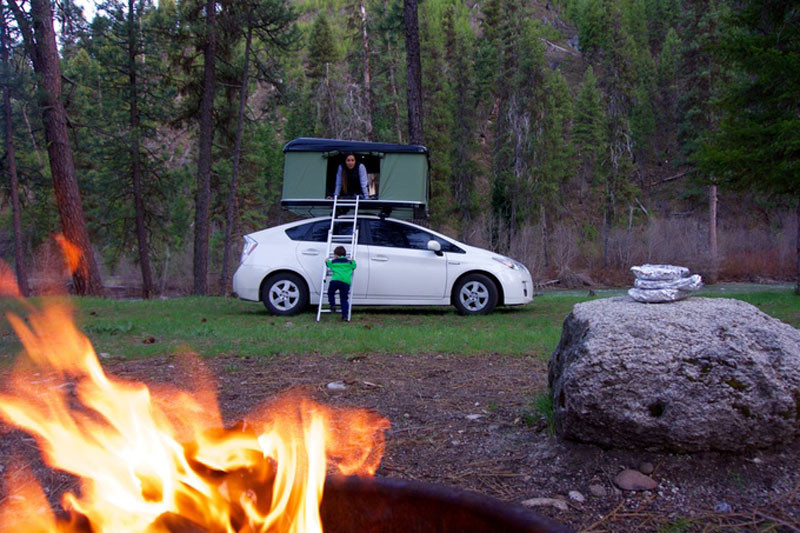 ---
Inside there's a full-size mattress, as well as pockets for storage and an overhead light.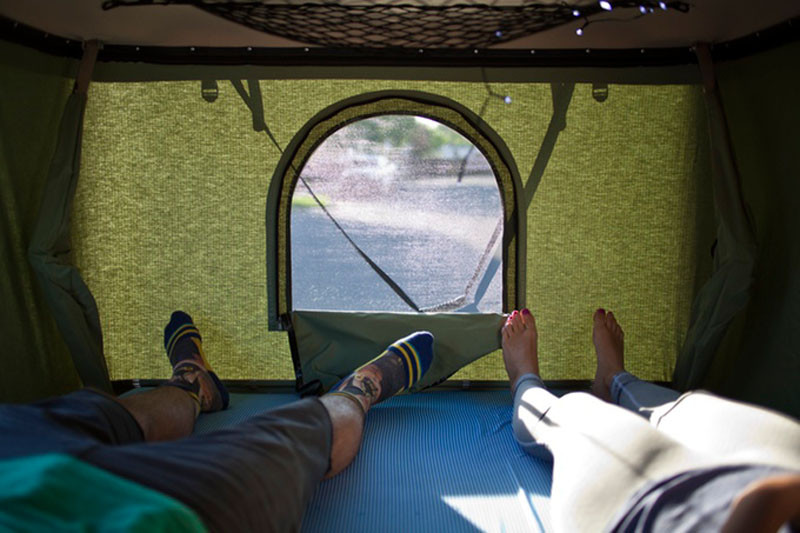 ---
The waterproof canvas and zipper make sure it stays dry, and when it's hot, there are four windows/screens that can be opened.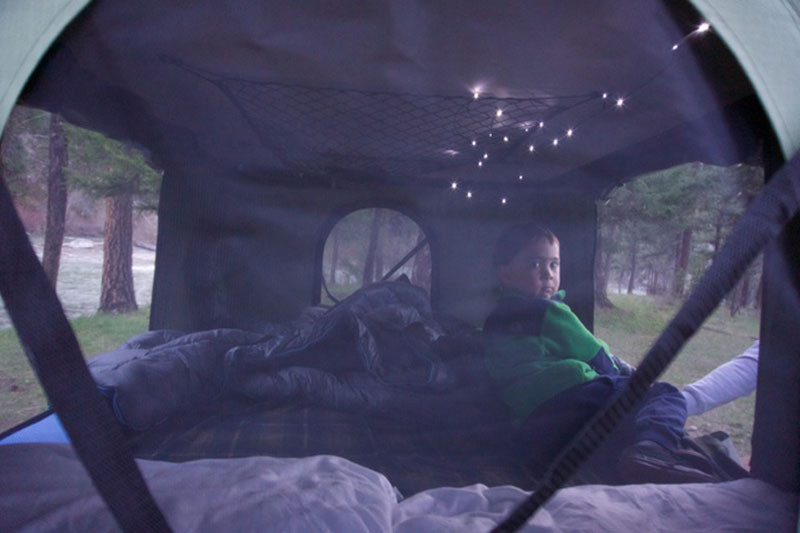 ---
When you're ready to head home, it simply collapses with everything inside.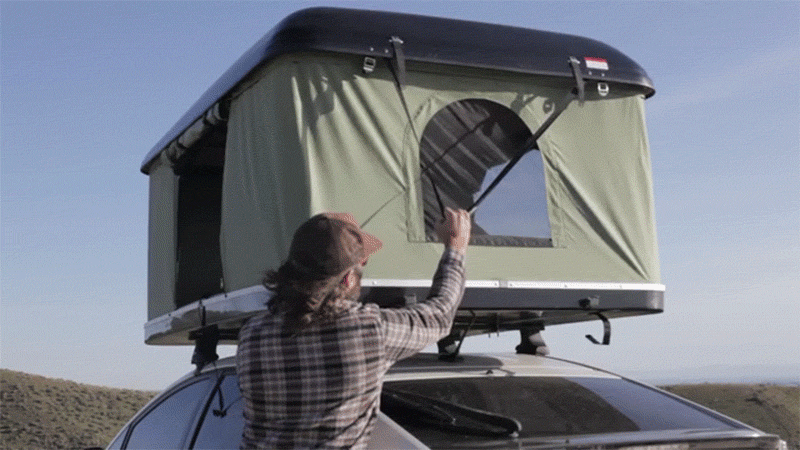 ---
Learn more about the BlackFin here, or visit their Kickstarter campaign, here.
---