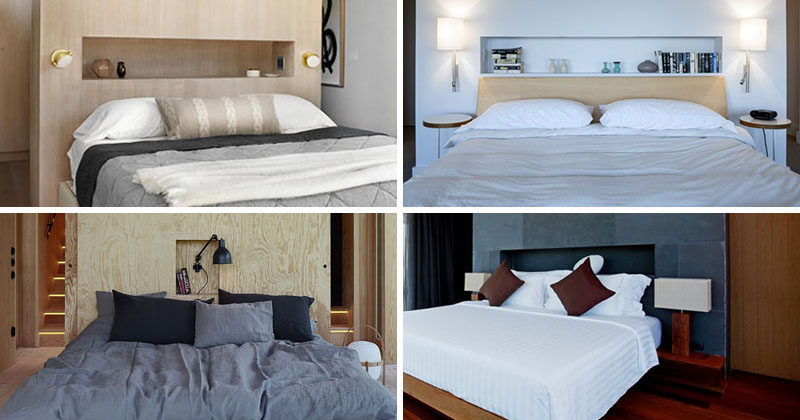 Shelves built right into the headboard of your bed (or wall) are a convenient way to keep things within reach while you're relaxing in bed.
Perfect for holding books, jewelry, decorations, or just about anything else you might want at arms reach, here are 12 inspirational examples of built-in shelves that sit right above the bed.
1. The built-in shelf above this bed has lights installed in it, eliminating the need for side lamps.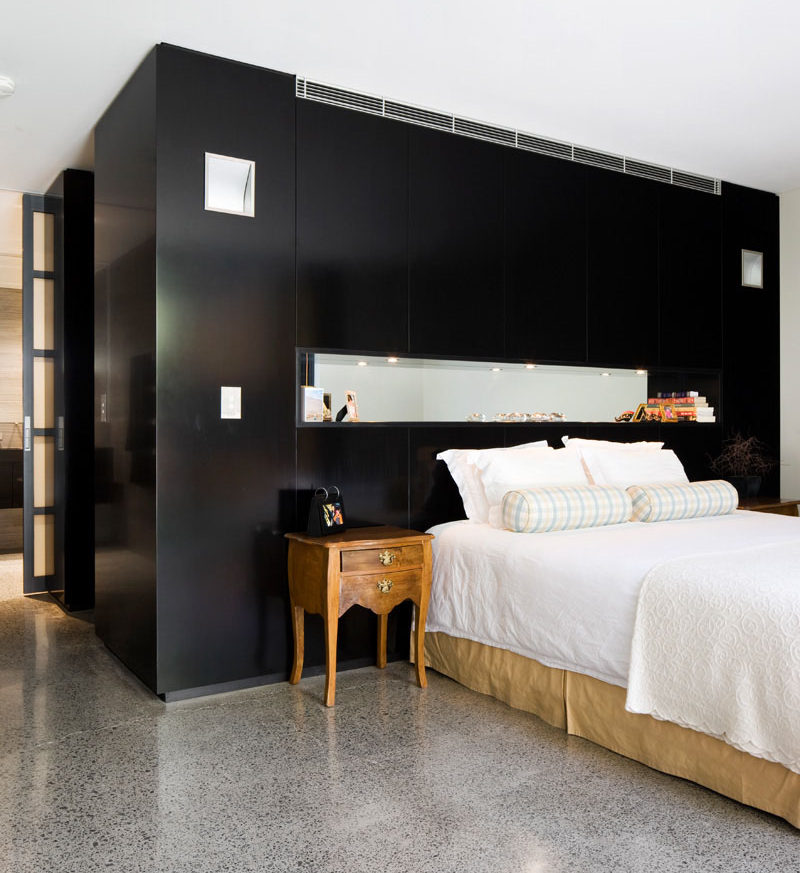 See more photos of this home, here. Architecture by Corben Architects. Interior design by Cressida Kennedy, Space Control Design. Photography by Steve Back
---
2. Sitting right above the headboard, this built-in shelf keeps favorite books close at hand.
---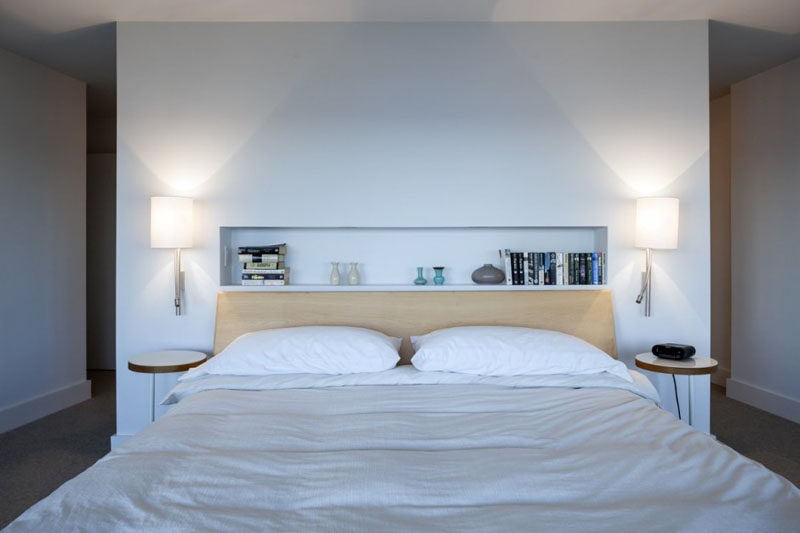 ---
3. The shelf built into this wood headboard creates a perfect spot for either decor items, books, or the essential glass of water.
---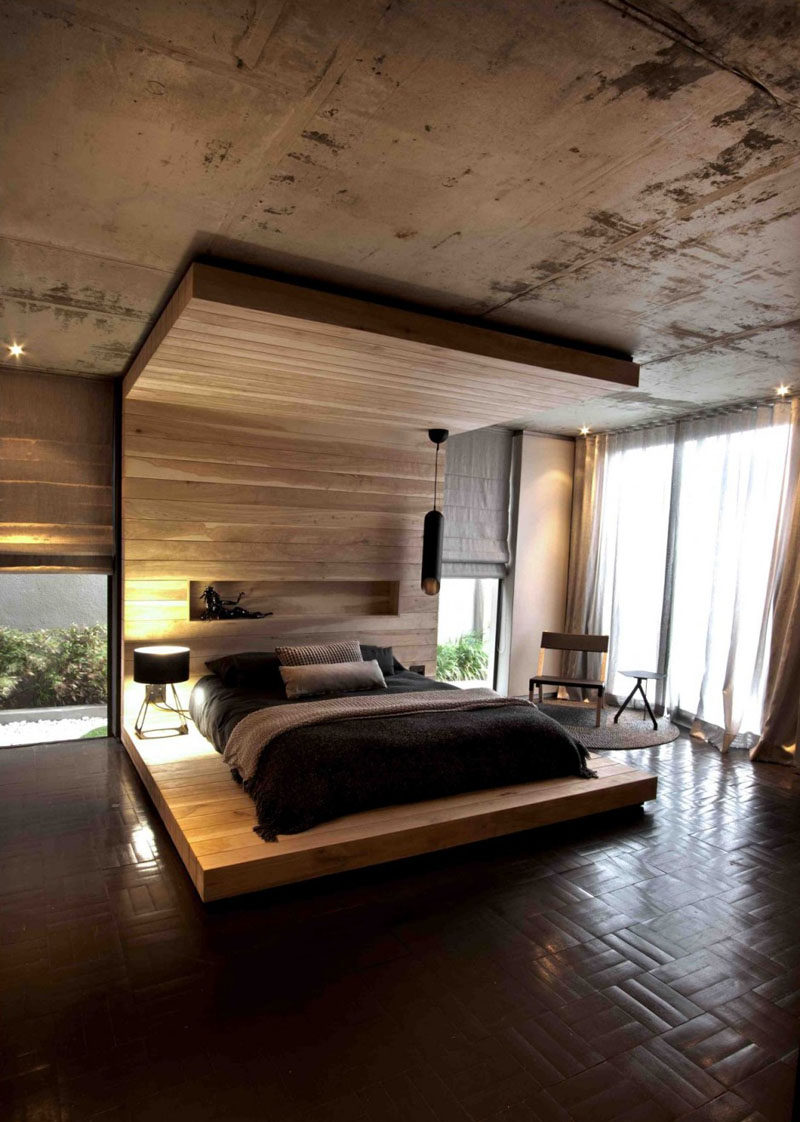 ---
4. This built-in shelf sits high above the bed and holds plants and candles, helping to create a relaxing bedroom oasis.
---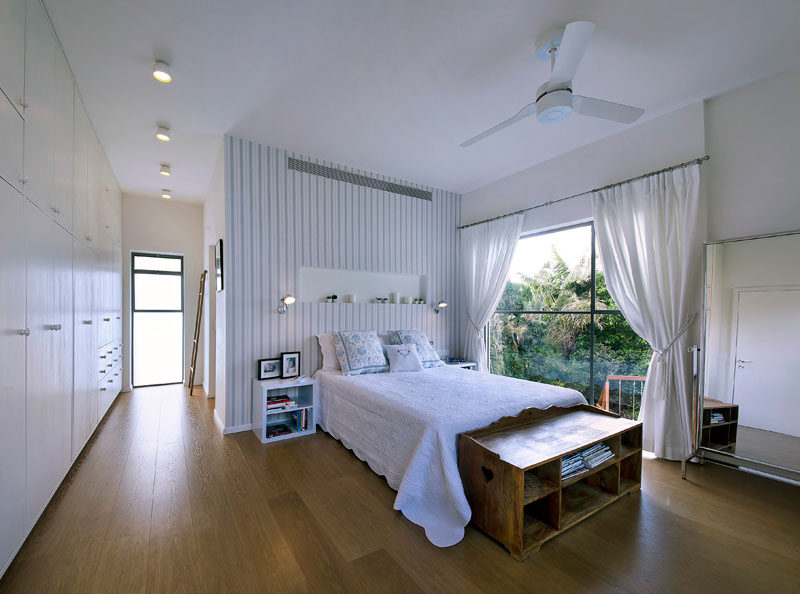 See more photos of this home, here. Designed by Sharon Neuman Architects. Photography by Amit Gosher.
---
5. Holding books, a speaker, lights, and a clock, this built-in shelf shows just how handy having one right right above your bed can be.
---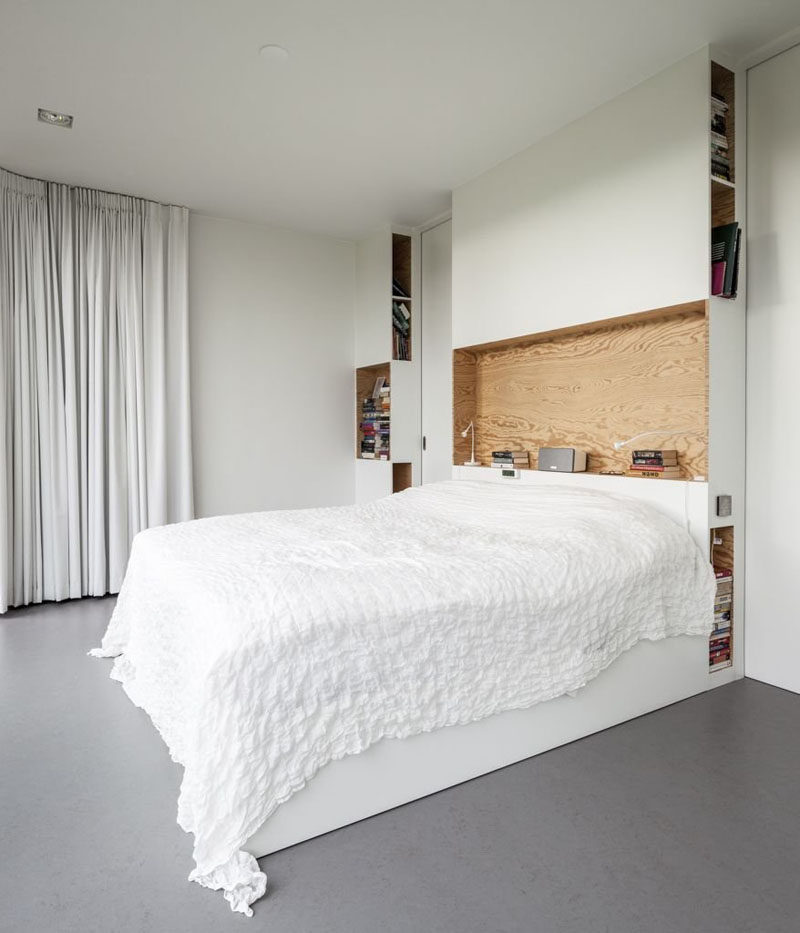 ---
6. Flanked by lights on both sides, this headboard has a built-in shelf that offers a place to display art and holds your jewelry for you while you sleep.
---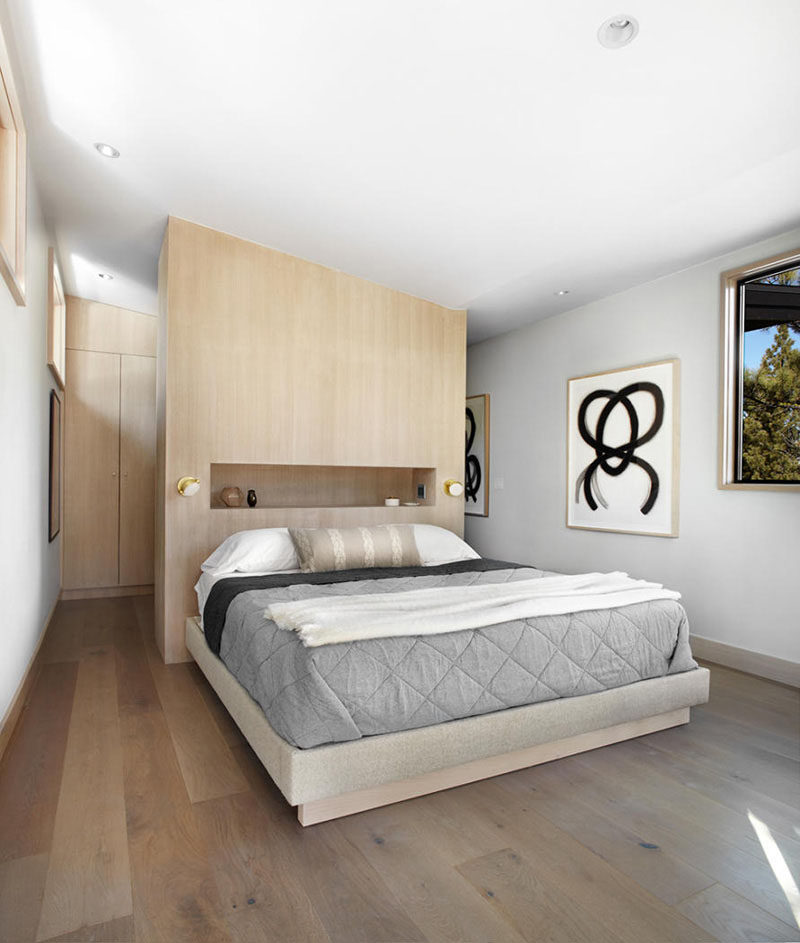 ---
7. This plywood headboard features a small central built-in shelf that's just the right size for a lamp and a few books.
---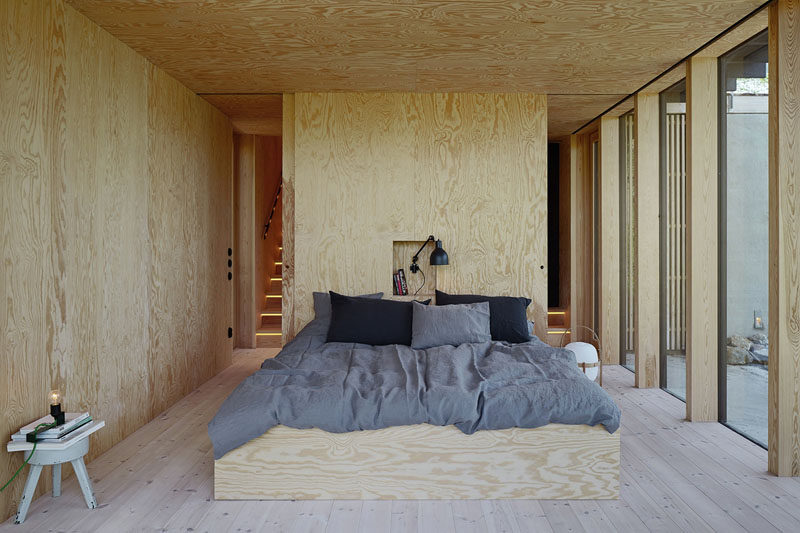 ---
8. The shelf built into this stone tiled wall offers storage space and a spot to display art and keepsakes.
---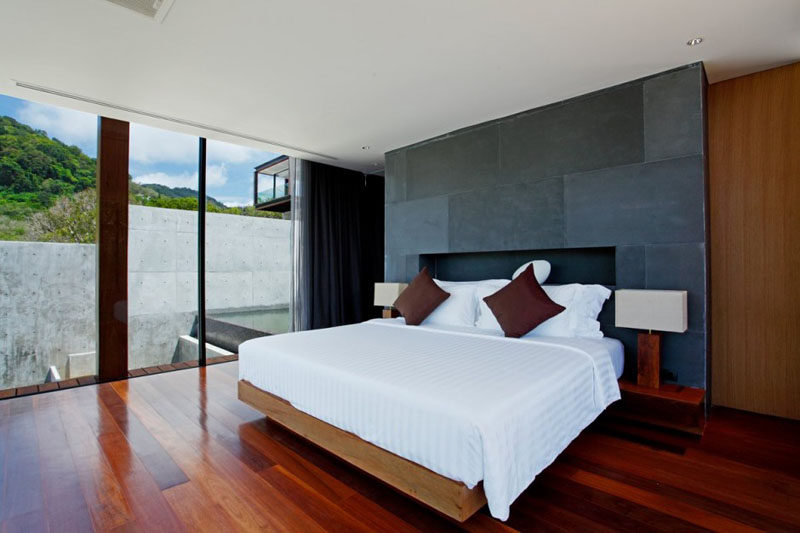 See more photos of this resort, here. Designed by Duangrit Bunnag.
---
9. This long thin built-in shelf extends all the way to the ends of the headboard.
---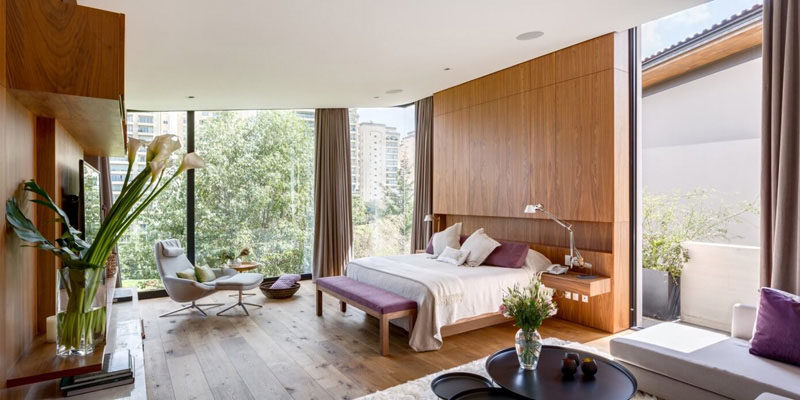 ---
10. A tiled built-in shelf in the headboard acts as both an art piece and a convenient storage solution.
---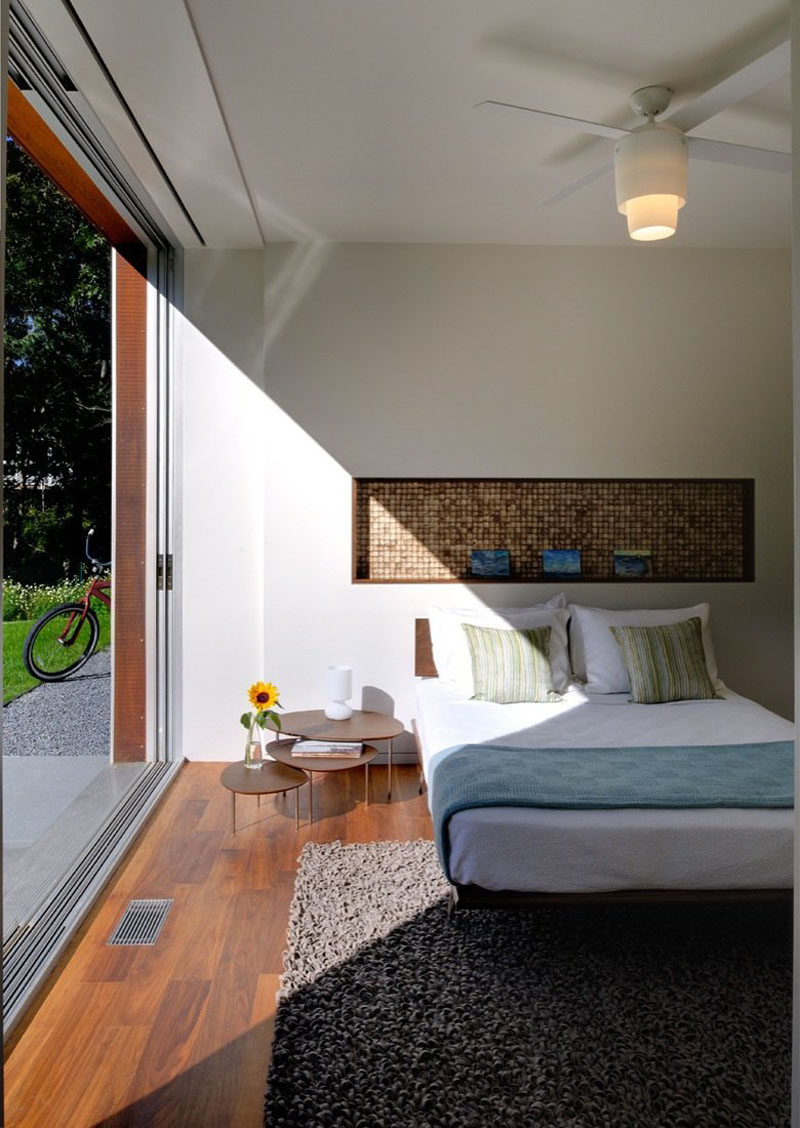 ---
11. The built-in shelf in this wooden headboard offers additional storage and displays favorite objects.
---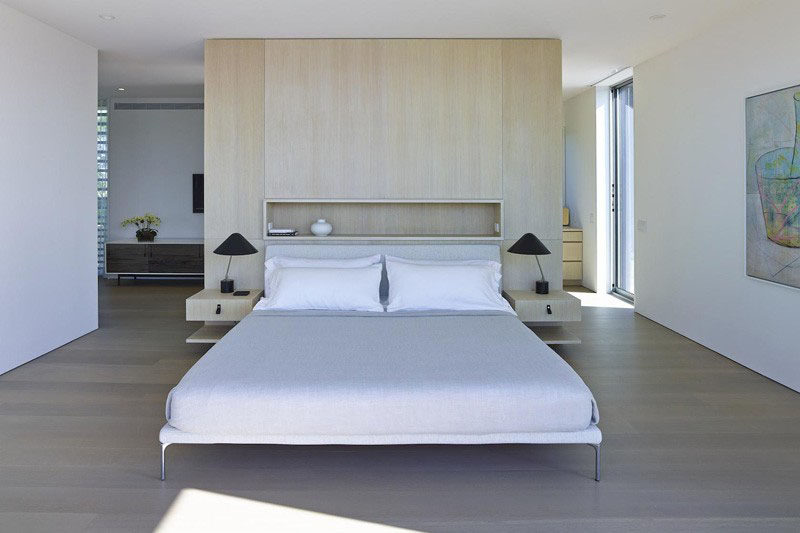 ---
12. The photos and paintings on display in this large built-in shelf are protected by the wood headboard just beneath it.
---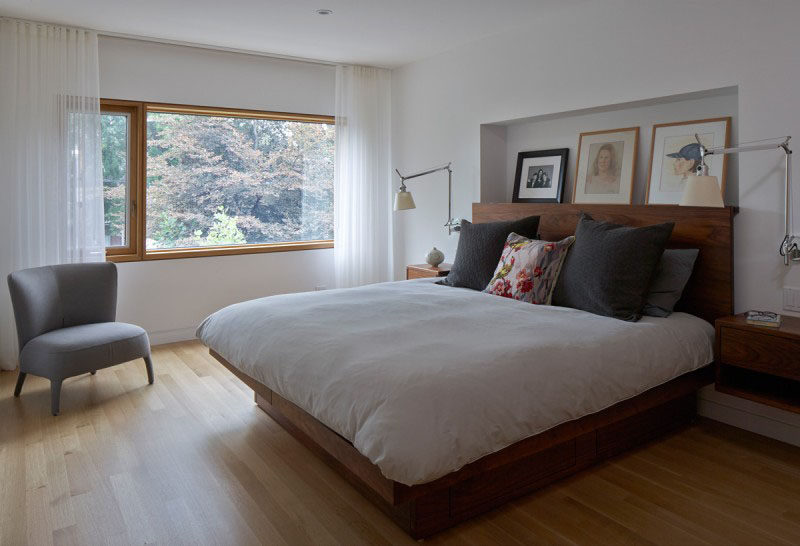 See more photos of this home, here. Designed by superkül. Photography © James Brittain (Third party used without permission is prohibited).