BarberMcMurry Architects have designed a new location for Hicks Orthodontics in Lenoir City, Tennessee.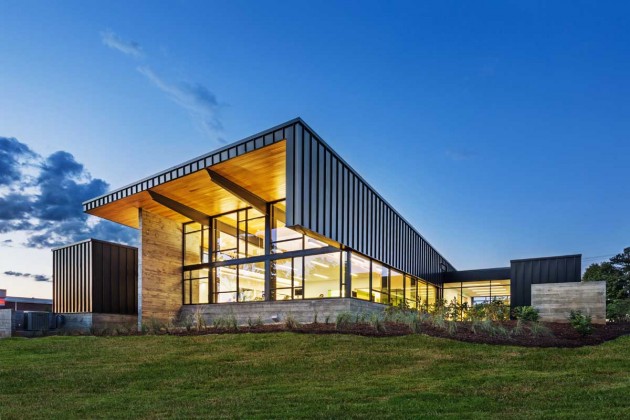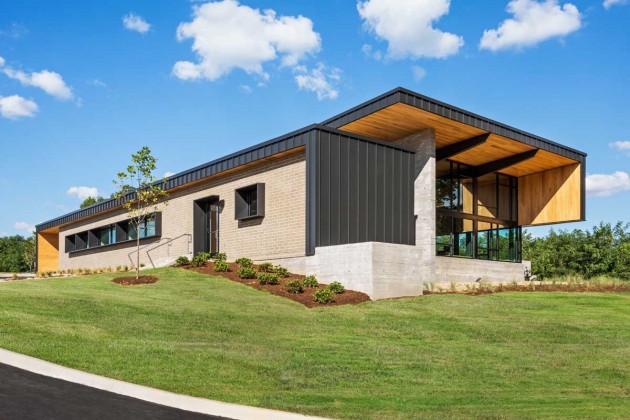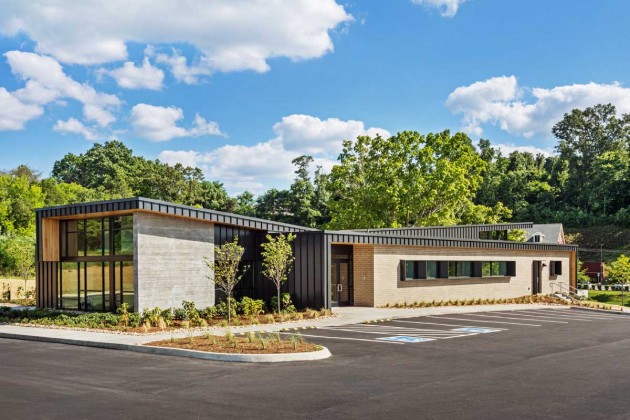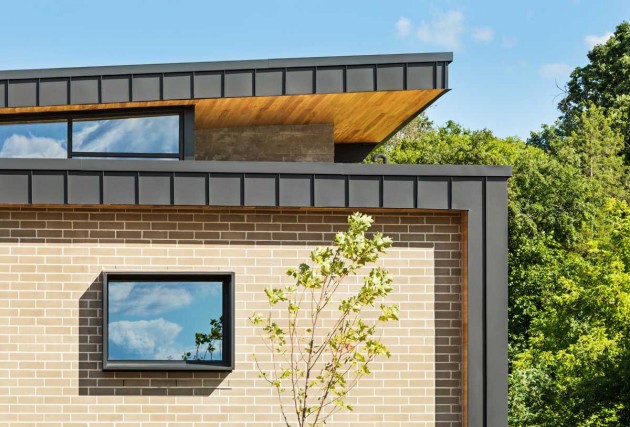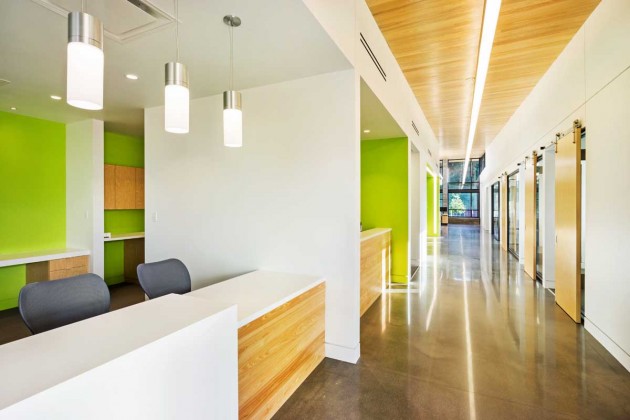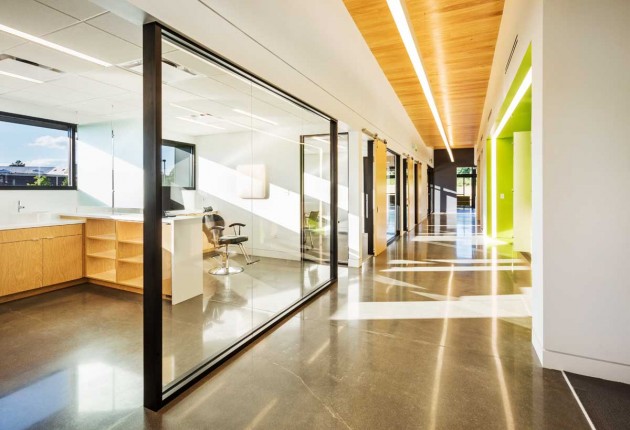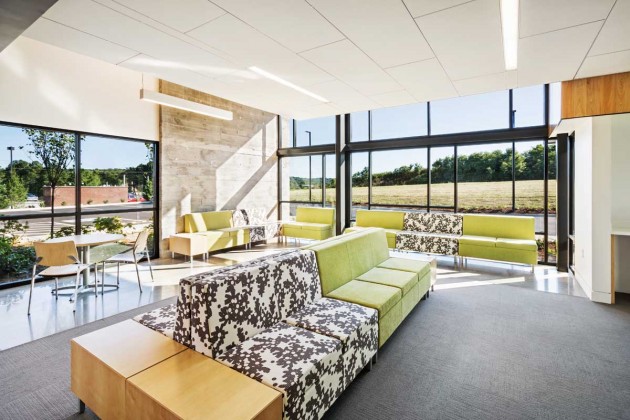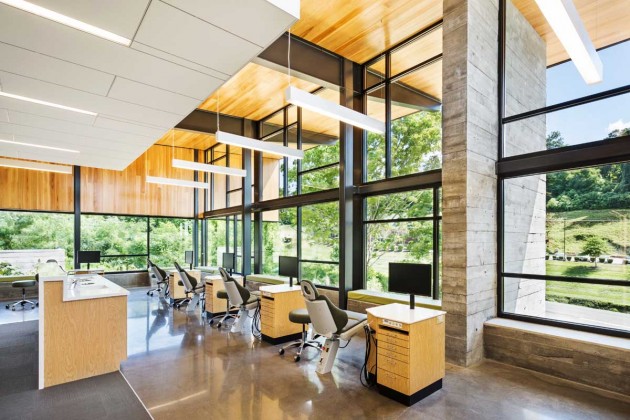 From the architects
Hicks Orthodontics is a comprehensive care practice with an existing location in Knoxville, Tennessee. In late 2012, BarberMcMurry architects was approached by the practice to help design a modern facility to house an expansion into an underserved rural location approximately 5 miles northwest of Lenoir City in East Tennessee. The client asked that the new building respect the warmth of the rural context while also providing a progressive image which aligned with their vision. Located off of U.S. 321, the site is situated for maximum visibility from passing traffic. The location is also strategically placed close to local schools to serve the orthodontic needs of that population. Adjacent parcels to the southeast remain undeveloped and densely vegetated. A gas station & convenience store is located on the parcel immediately to the west. We positioned the building away from the gas station and carefully placed programmatic elements within the building to leverage and focus views toward the natural landscape.

BMa worked closely with the staff at Hicks Orthodontics to first understand how their practice functioned day to day. Several trips were made to their existing facility to observe and note patient and staff flow. After this initial information gathering was complete, BMa proposed a simplified patient flow parti which drove the remainder of the design. A single eight foot wide patient corridor tethers the Waiting Area and Operatory at each end with support functions plugging in along its length. This arrangement allows for the organization of sequential functions placed along the spine for optimized efficiency. Consultation areas are treated as a low brick clad "bar" element which plugs in along the spine. This bar is placed along the west side of the building to shield views of the gas station. The Waiting Area provides a high volume glass "front door" as well as capturing ample natural light. At the other end of the spine, the Operatory accommodates eight orthodontic stations and takes advantage of vegetated views giving the space a feeling of floating within the trees.

The design utilizes a limited palette of glass, metal, cypress wood, brick, and concrete. Most flooring is polished concrete with two board formed concrete walls within Waiting and Operatory. These walls block views of the gas station within Waiting and define the end of the patient circulation spine at the Operatory. The clear sealed cypress wood ceilings within Waiting continue down the corridor and throughout the Operatory. To further enhance the connection to the outdoors, the interior wood ceilings and concrete walls penetrate the glass storefront to dematerialize the exterior plane. The solar orientation of the building informs the metal window surrounds and roof overhangs to help shade the glass while still allowing ample views and interior daylight.
Architect: BarberMcMurry Architects
Photography by Denise Retallack | Photographer