ALTS Design Office have recently completed a home with shop on the ground floor in Shiga, Japan.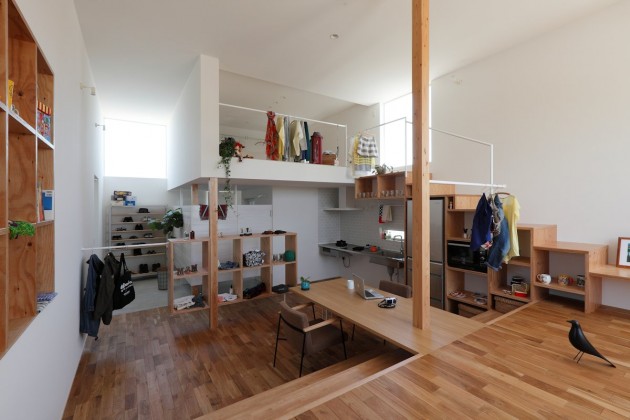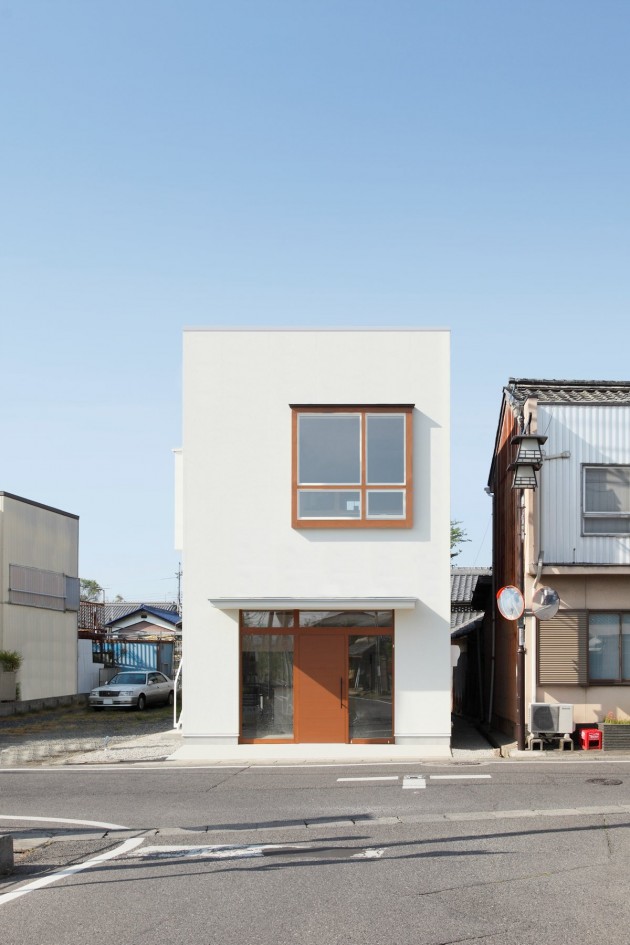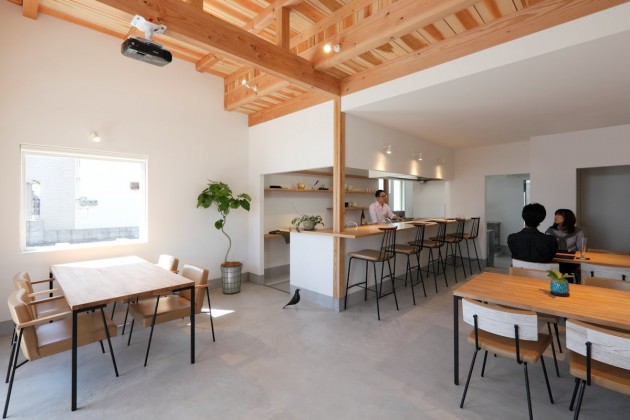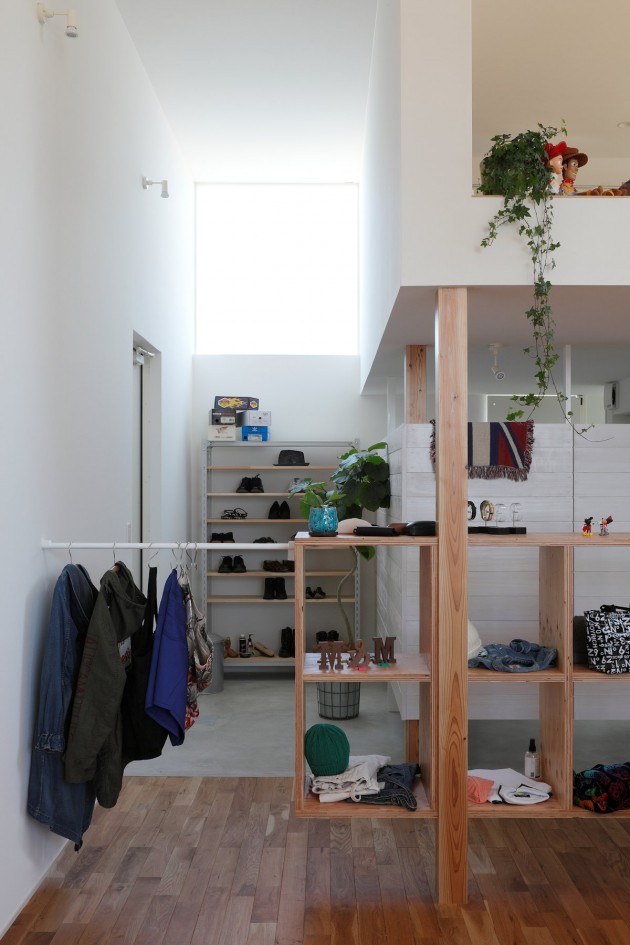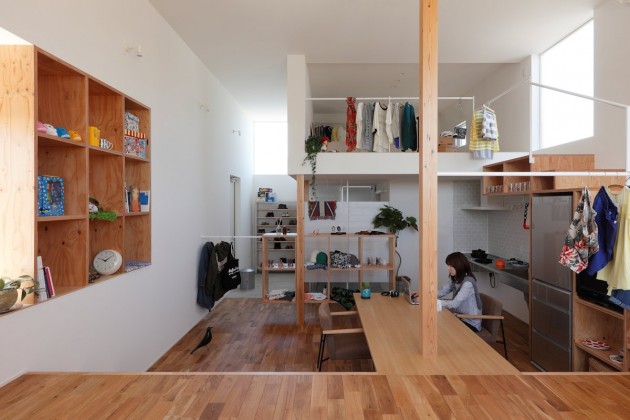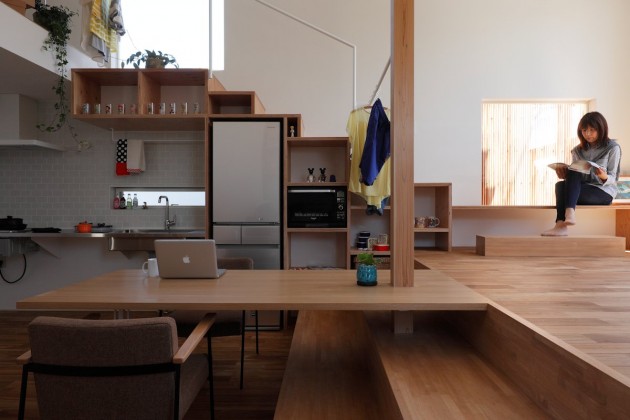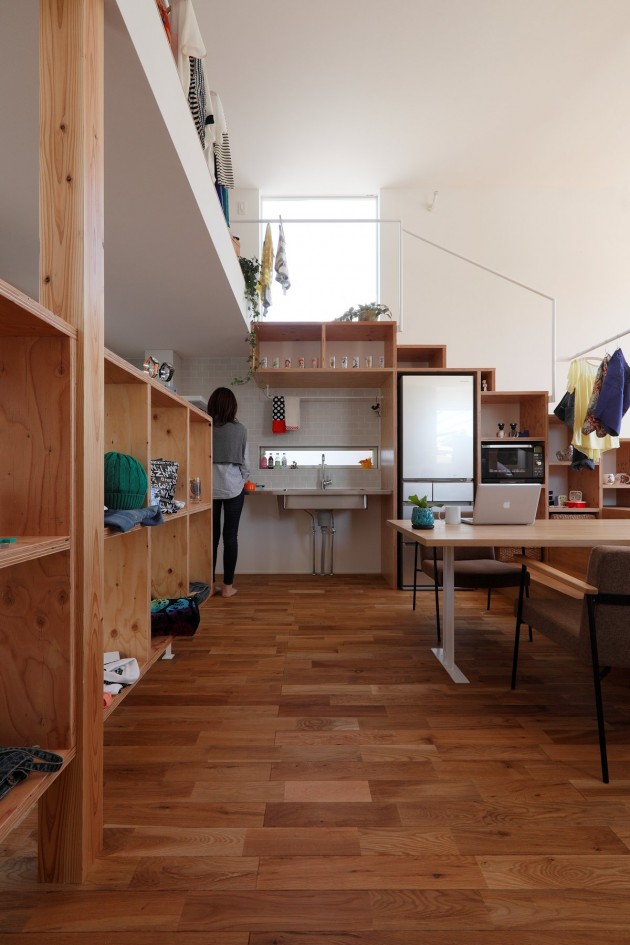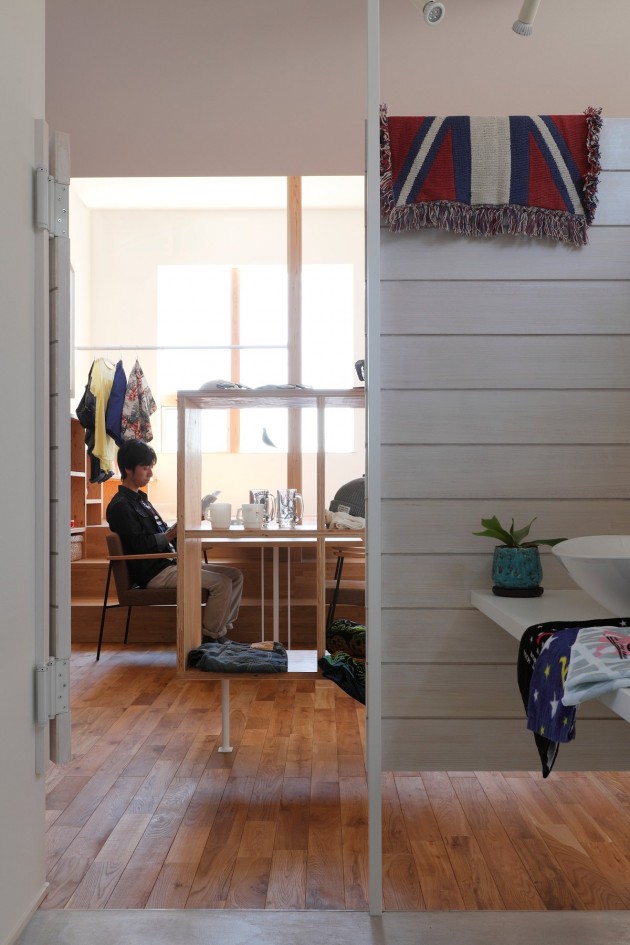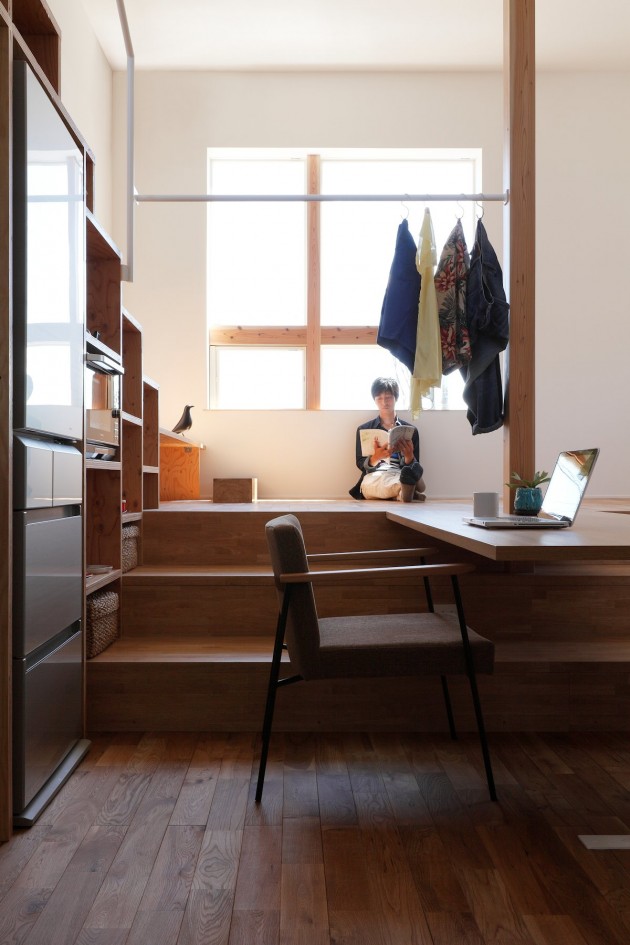 Project description
This plan is a project of the store combination house which is not seized with the established concept such as "the Japanese food stores such as cafe" in "dwelling, such as a shop". Because we were the land where a site was built along former Tokaido of the Minakuchi inn which was the 50th post town of fifty-three stages of the Tokaido, the building did it with the placement plan that we prepared in neighboring cityscape and did first floor region with simple space constitution to assume a store, second floor region a house.

From the desire to Japanese stores to put feel free to clients such as the cafe, and the spatial configuration of natural yet Japanese store, we designed aimed at stores that one women even put willingly store part of the first floor. Also, instead of putting up walls in a space itself sometimes wife would Employed in clothing store in the residential part of the second floor , it was thought that the partitioning to calm the space, such as clothes and furniture as shop.

Further, it is to display it in steps to become the bench and also become a desk floor we noticed. We direct the space attractive consecutive in a horizontal plane in which such different height difference.
Design: ALTS Design Office – Sumiou Mizumoto / Yoshitaka Kuga