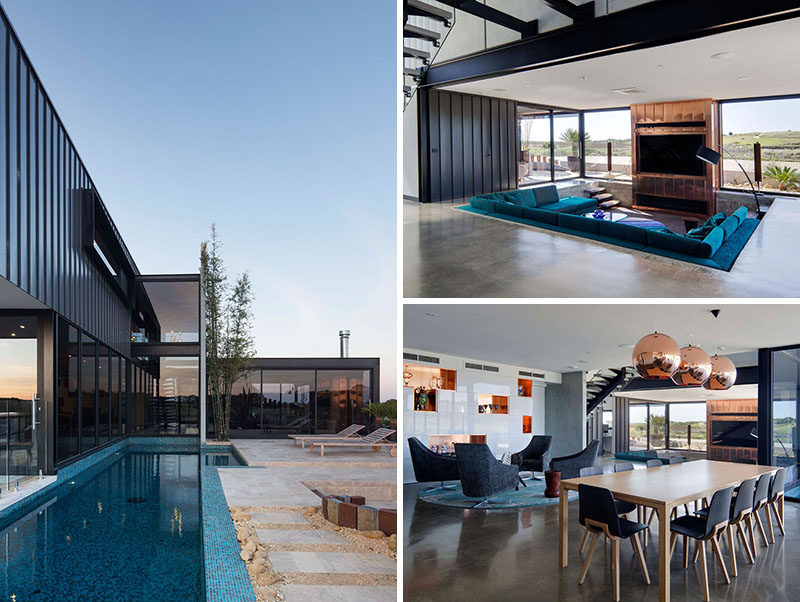 When Lachlan Shepherd Architects were approached by their clients, Angie, Vic and their Dalmatian Pirate, to design them a house, the brief was simple, create a home that when people walked in they would have their breath taken away.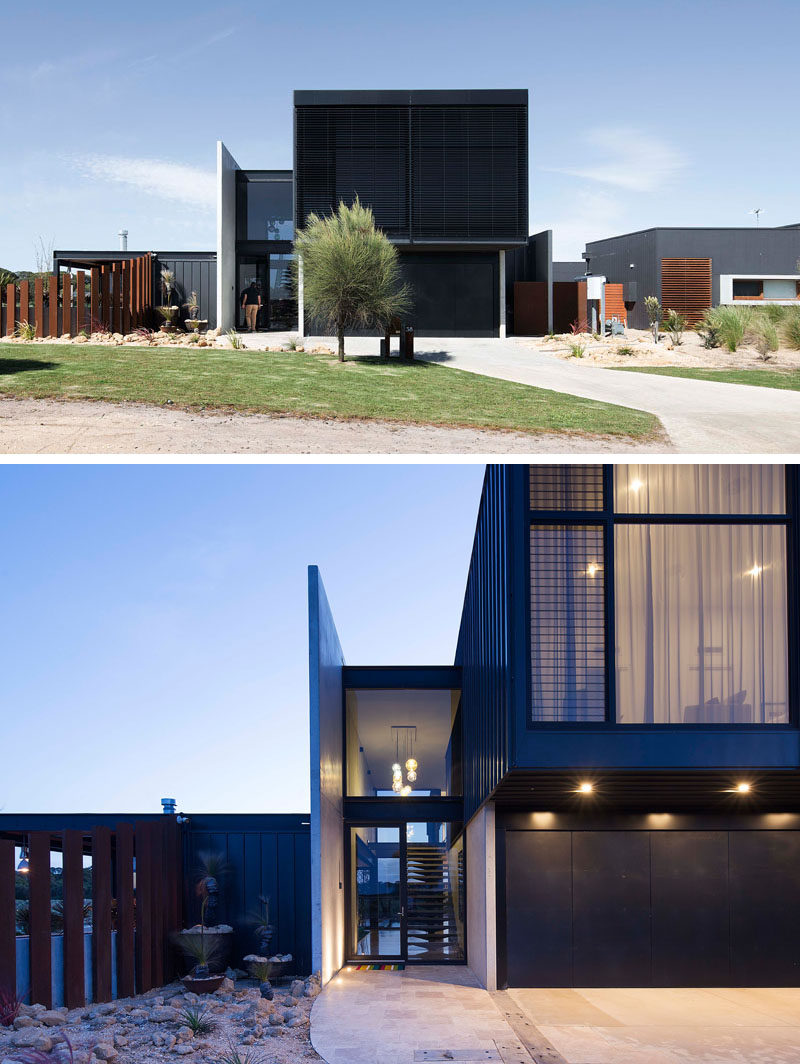 ---
Located in Australia and overlooking a golf course, the home was designed to focus on entertaining, where guests are always welcome and the house could act as a hotel for their friends and family.
At the rear of the home there's a plunge pool that's heated year-round (it also doubles as a water feature), as well as an outdoor lounge and firepit.
---

---
Inside, the living room has been sunken into the floor of the home, making it a unique feature, and the copper tv surround draws the eye even more, creating a dramatic look.
---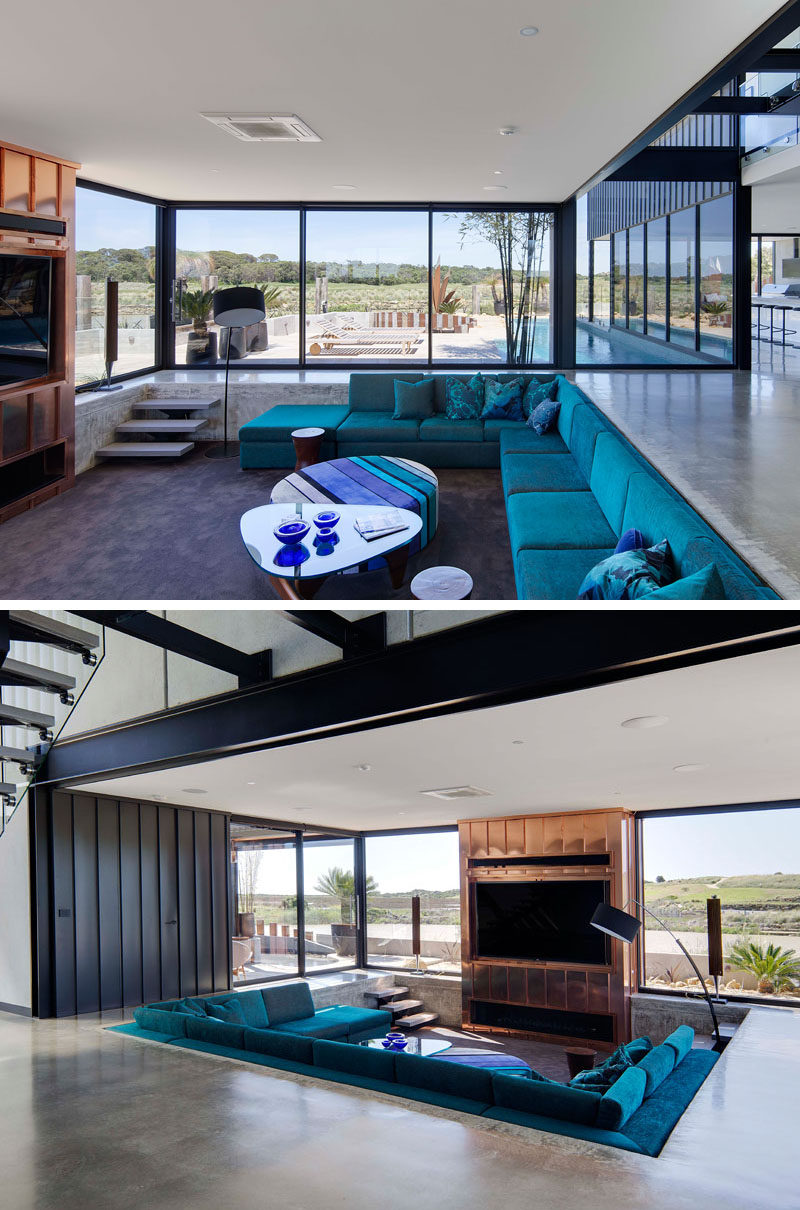 ---
Just off the living room is a sitting area and dining space. Copper touches like the details in the shelving and in the pendant lights above the dining table tie into the copper in the living room for a cohesive look.
---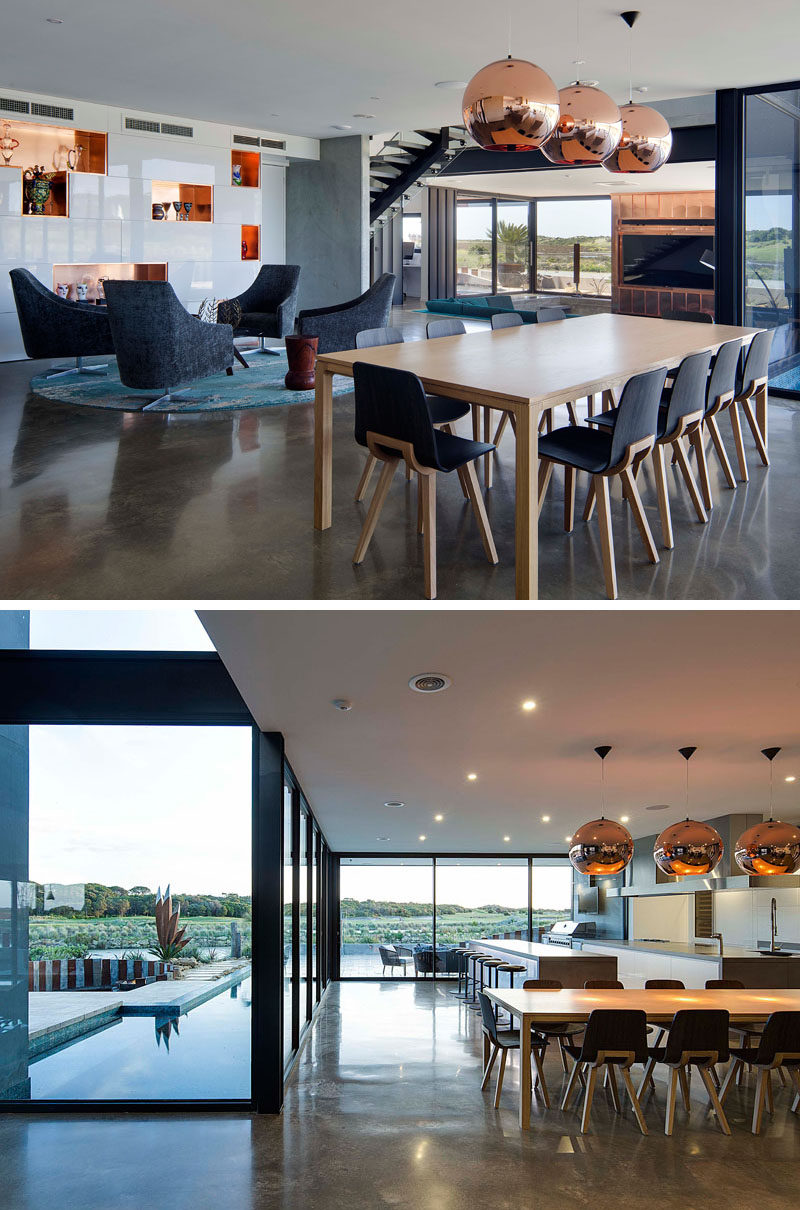 ---
Floor-to-ceiling windows with black frames that surround the living, dining, and kitchen areas provide views of the swimming pool and golf course.
---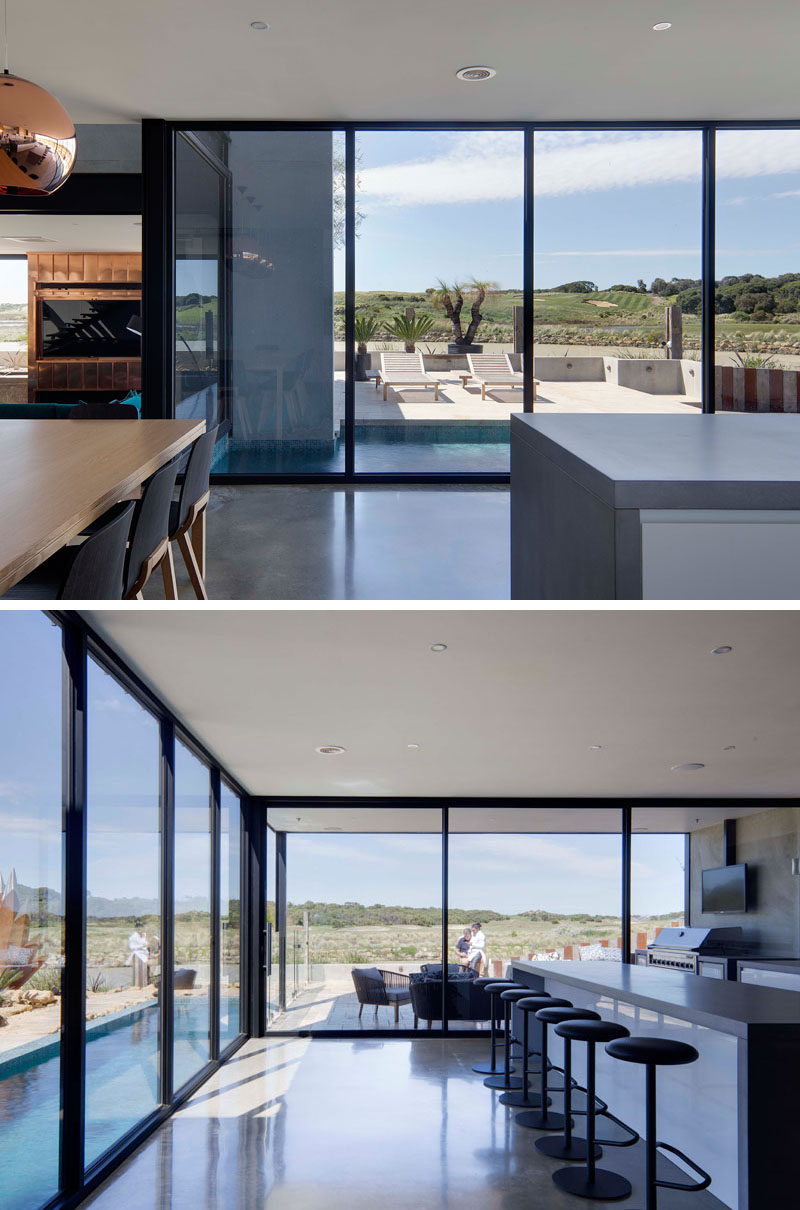 ---
In the kitchen, gray countertops are paired with white cabinetry, and the island is large enough to comfortably sit a group of people.
---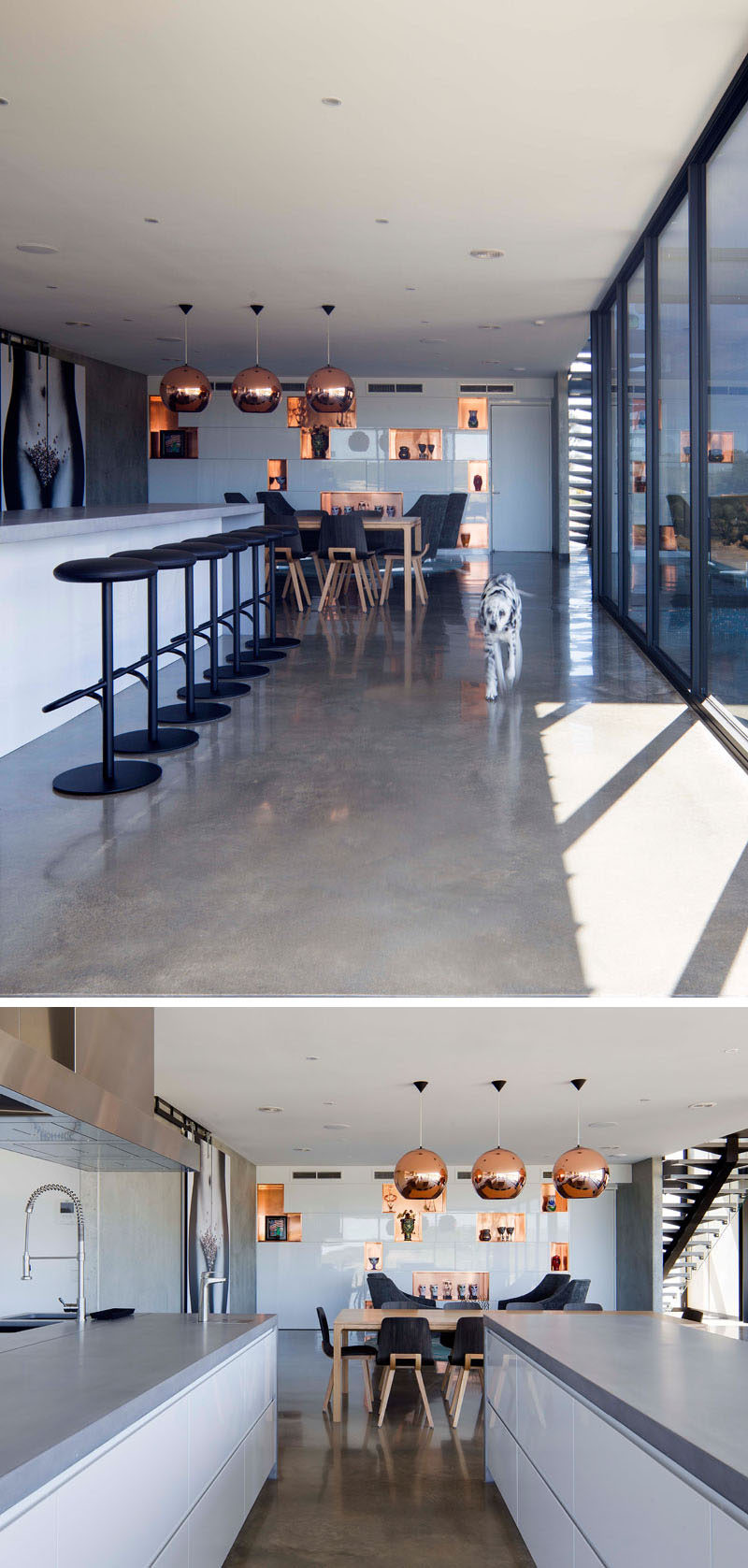 ---
Just beside the sitting area and dining table are some artistic sliding barn doors.
---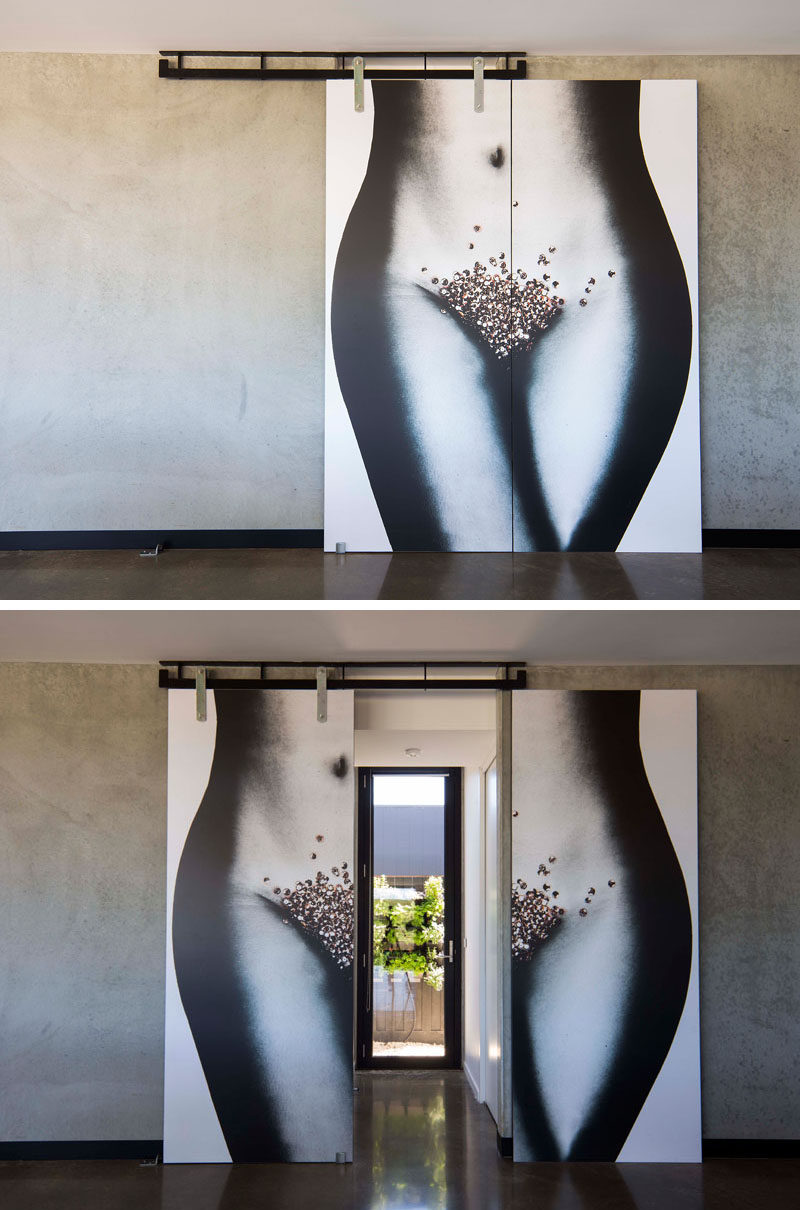 ---
Light gray stair treads have been combined with black steel and a glass handrail to create a contemporary look for the staircase.
---

---
Upstairs, the open walkway overlooks the living room below and provides access to the bedrooms.
---