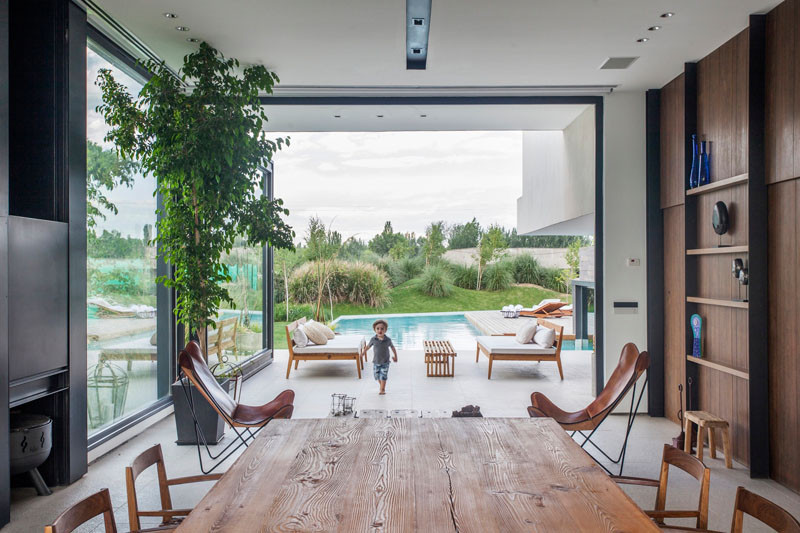 Remy Architects have designed this home in Patagonia, Argentina, that's surrounded by forests and incredible views of the Limay River.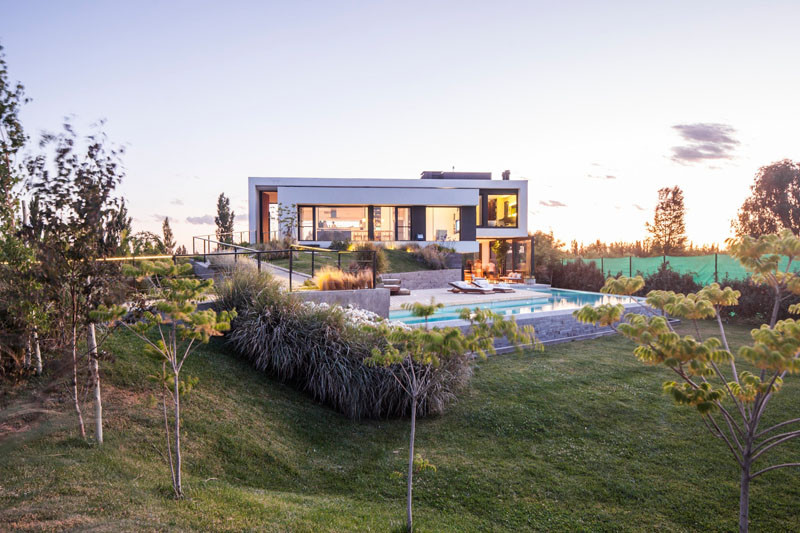 ---
The home, which has a large landscaped backyard, provides plenty of space for entertaining.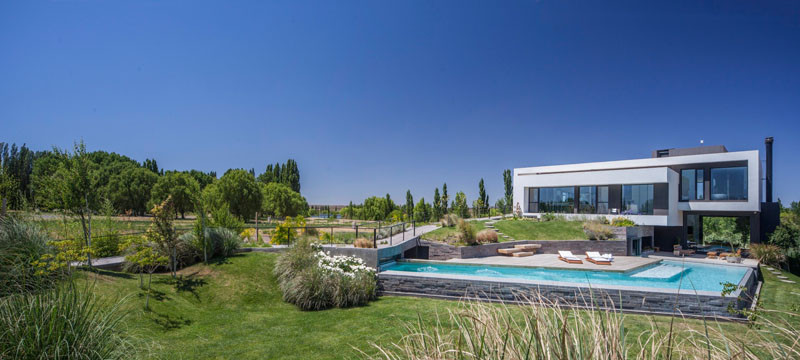 ---
Here's a view of the pool.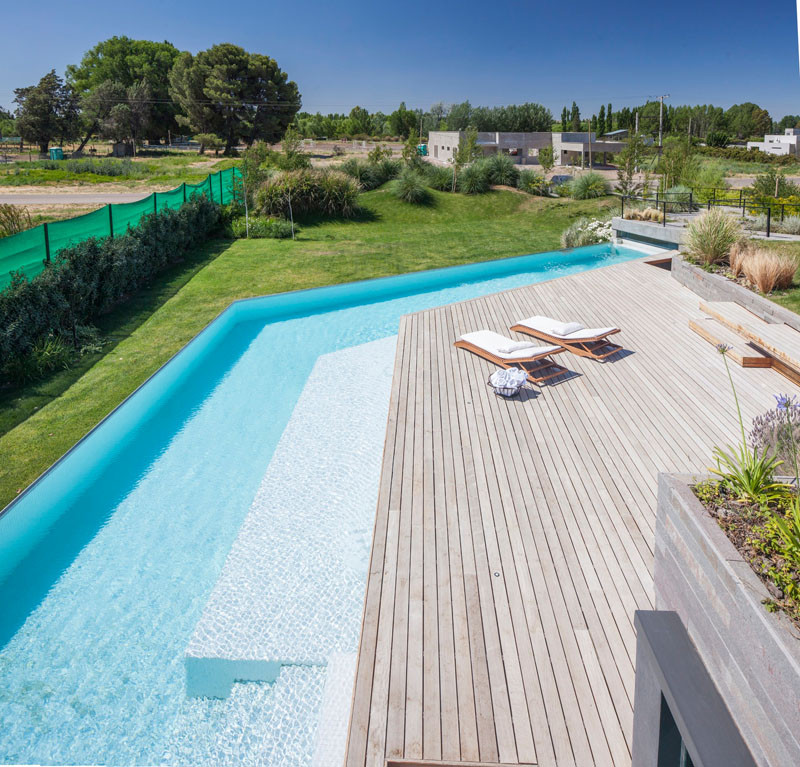 ---
Stepping stones and wooden stairs connect the garden to the pool deck.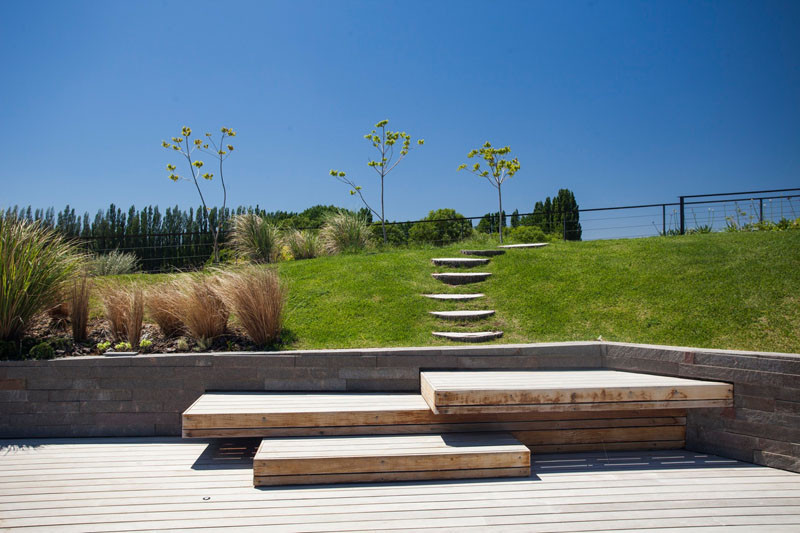 ---
At night, the home, pool and landscaping are all lit up.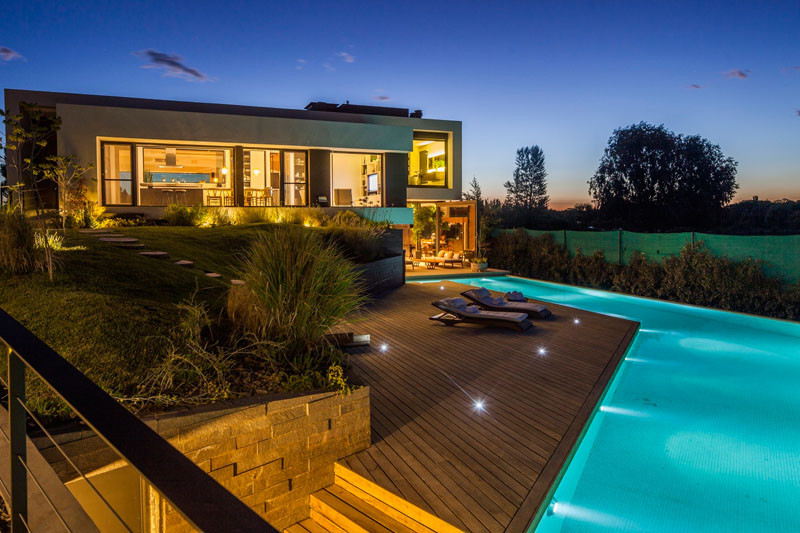 ---
Welcoming you to the home, is a large over-sized 4 meter (over 13 feet) main door, made with local Lapacho wood.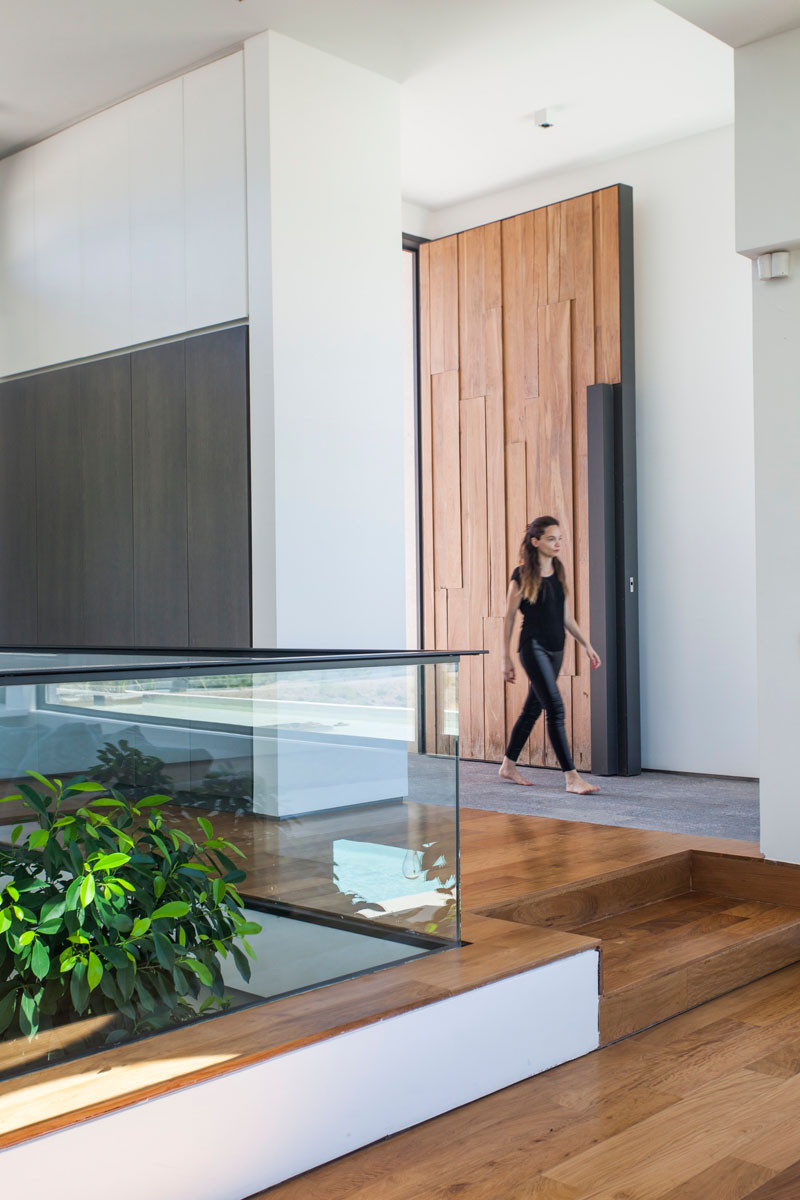 ---
Inside, there are three levels that are interconnected by a central space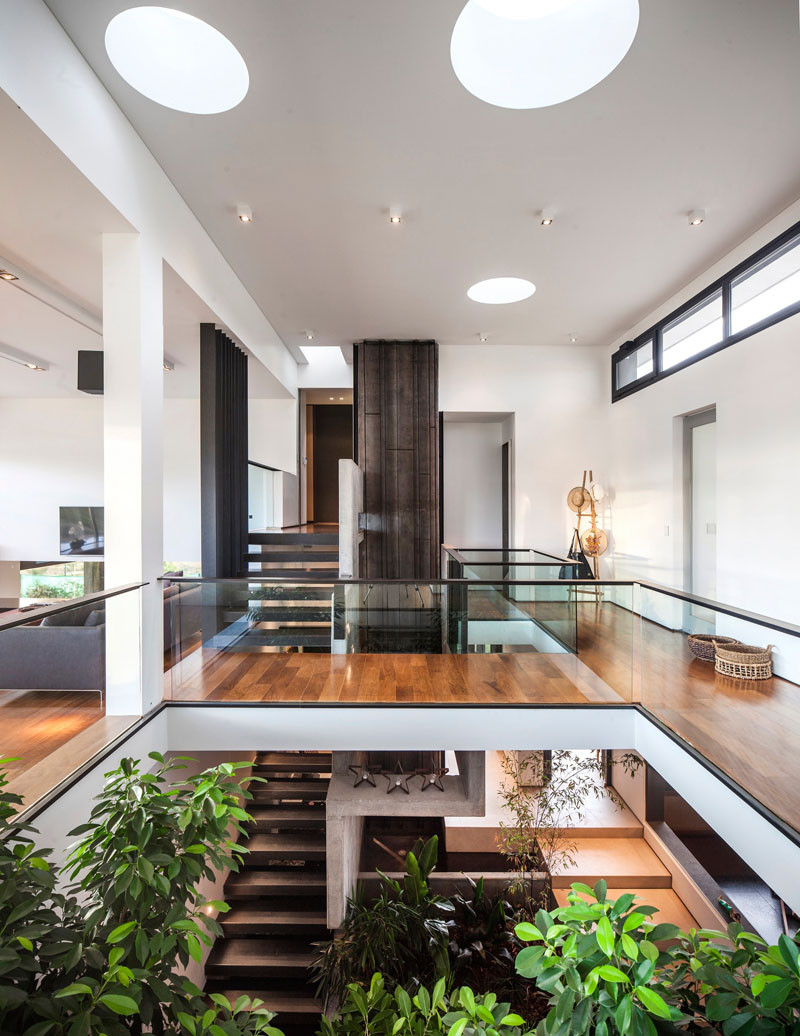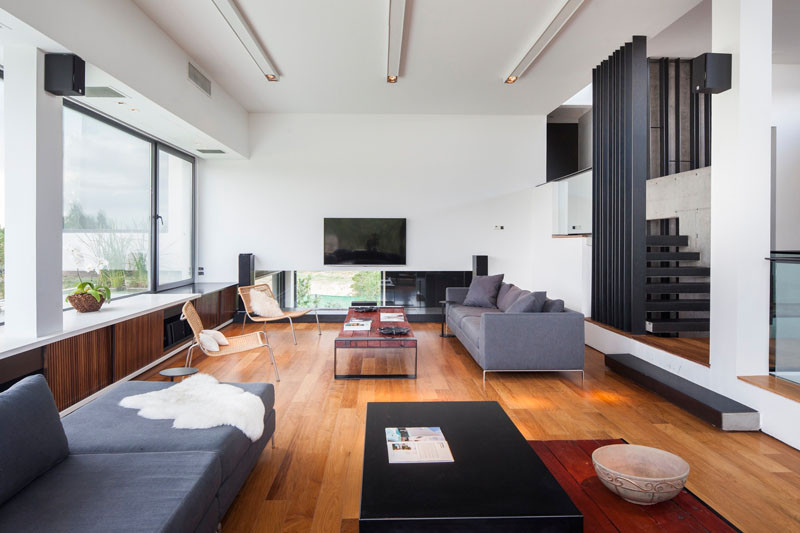 ---
Perfectly framed views of the river, guarantees there will always be something relaxing to look at.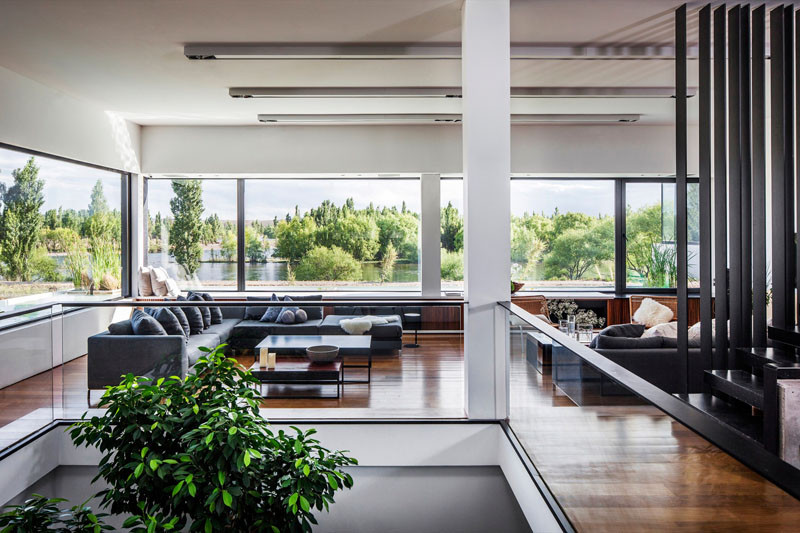 ---
The large dining table makes sure there's always enough room for when guests visit.
---
In this bedroom, a large skylight and surrounding windows, almost make it seem like you're sleeping under the stars.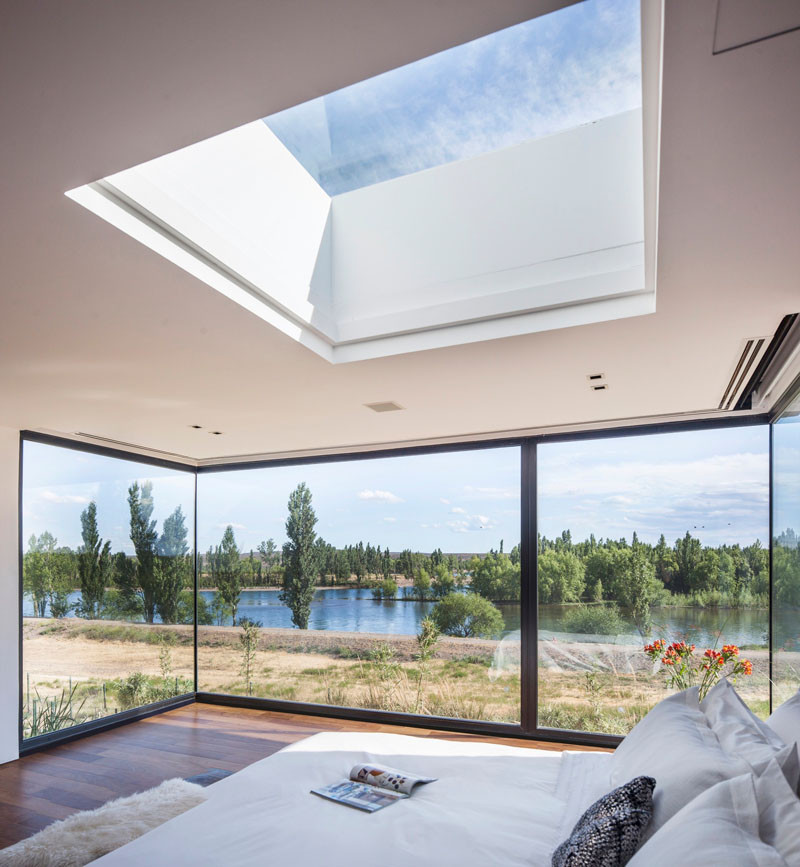 ---