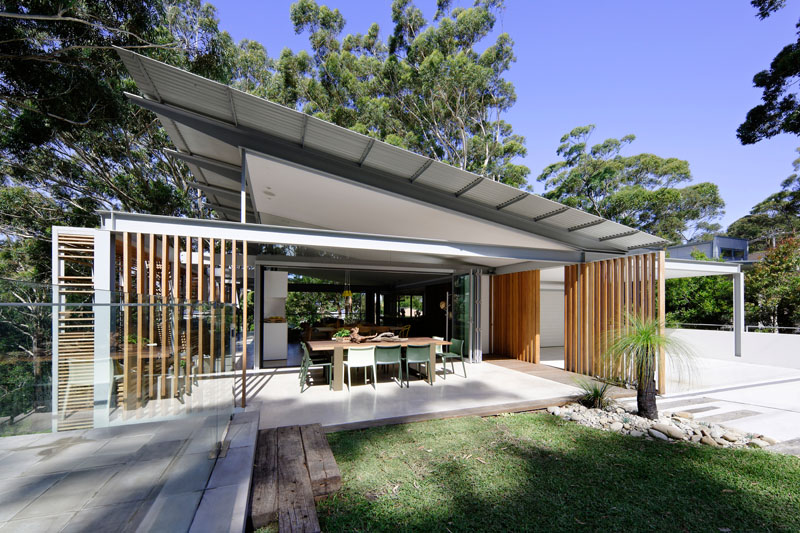 Architecture Saville Isaacs has completed a holiday home along the Australian coast, that's designed for entertaining friends and family.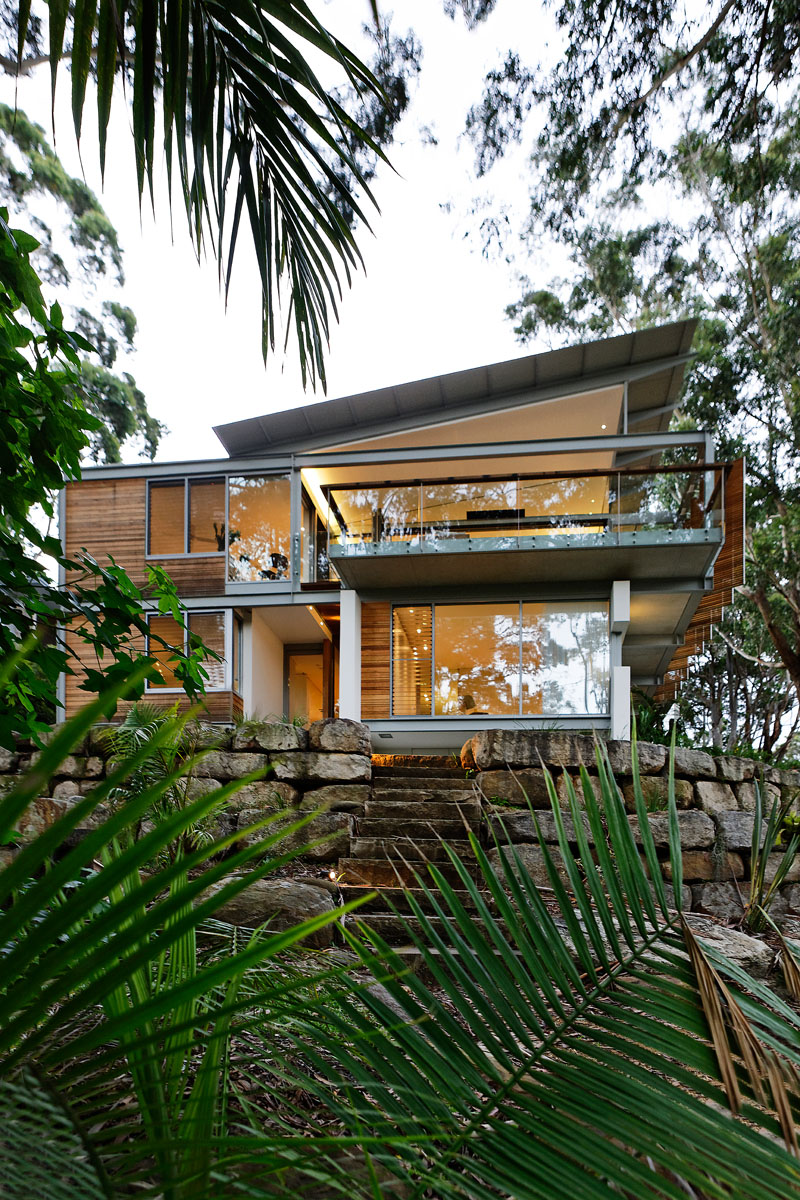 ---
From the street, a wood fence opens to reveals the house with an angled roof and an expansive front yard with a covered outdoor dining room.
---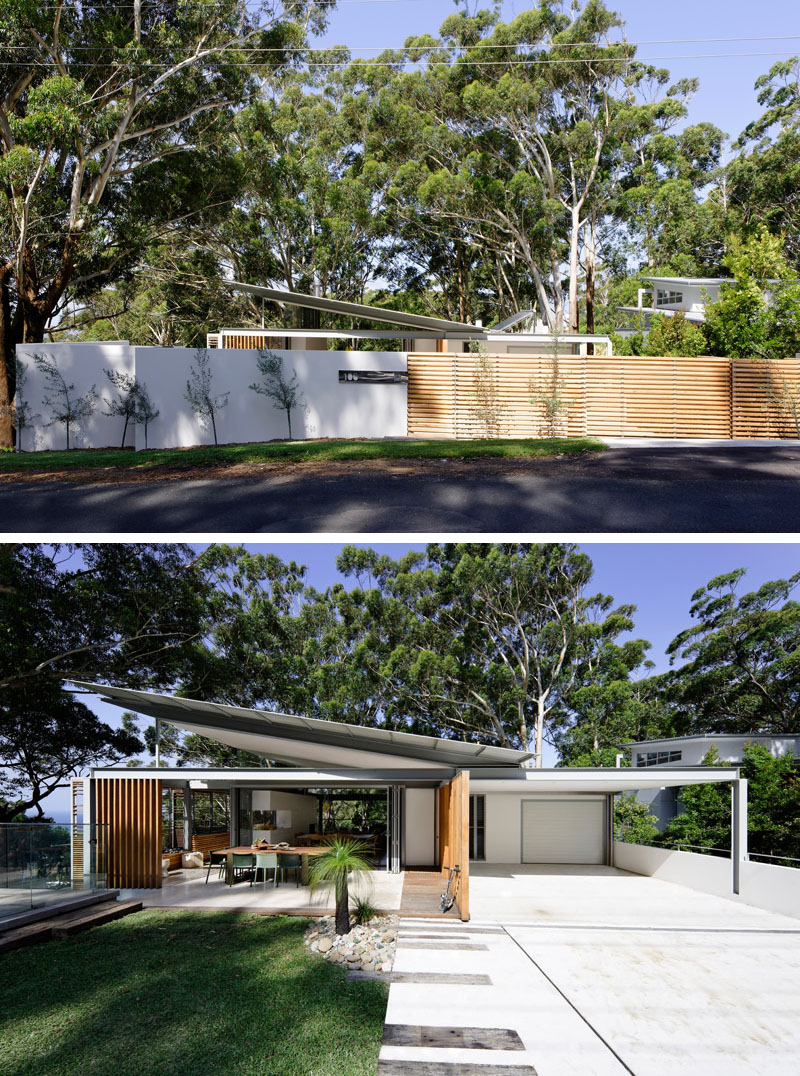 ---
The interior of the home is open plan, with the dining area located directly inside and off the front patio. Yellow has been chosen as an accent color in the dining area to keep it light and bright. A wall of white cabinetry provides plenty of storage for the home, which is flexible enough to accommodate 14 people.
---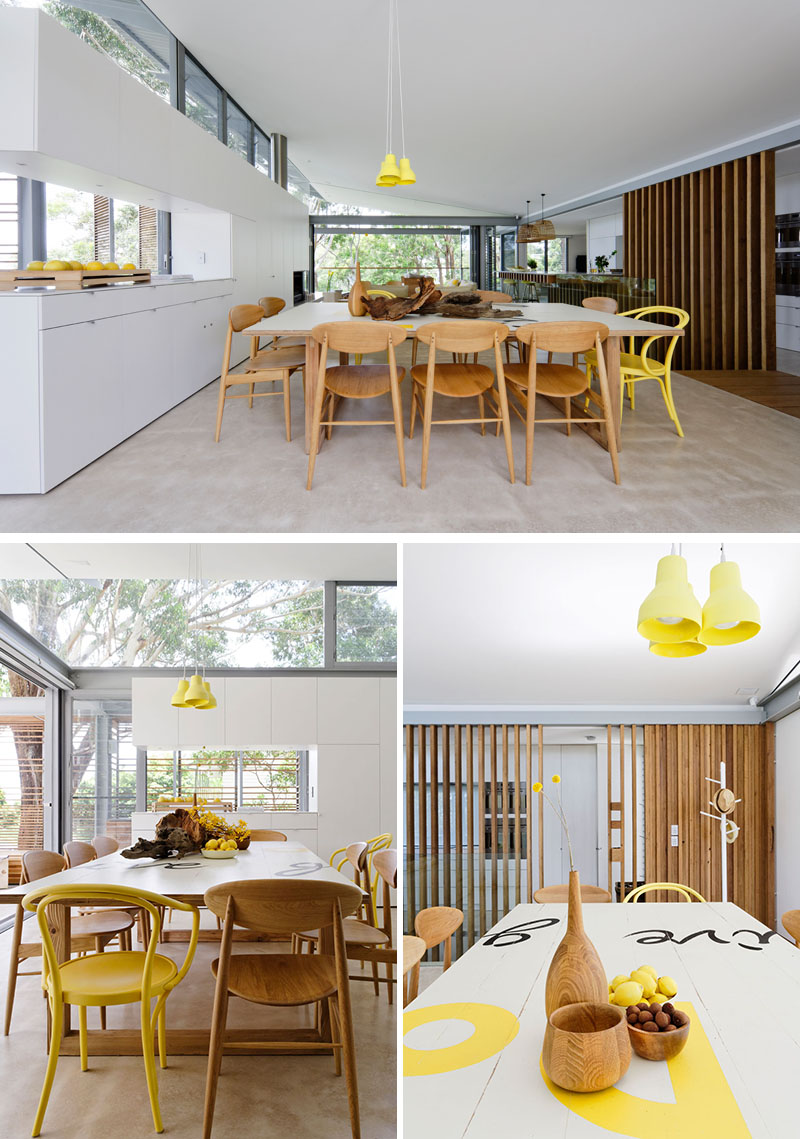 ---
Adjacent to the dining room is the living room, that makes use of a large L-shaped couch and a couple of chairs to provide enough seating for visitors.
---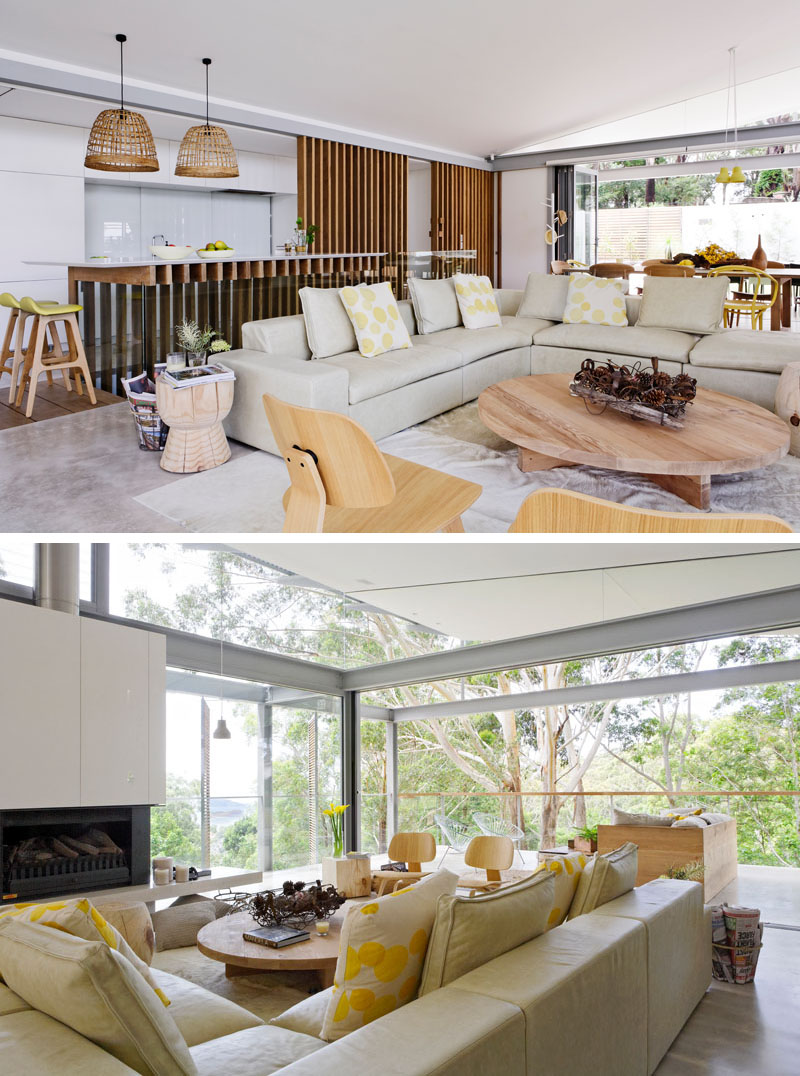 ---
Folding glass doors open the living room up to a secondary outdoor living room, that's furnished with another couch and has views of the trees.
---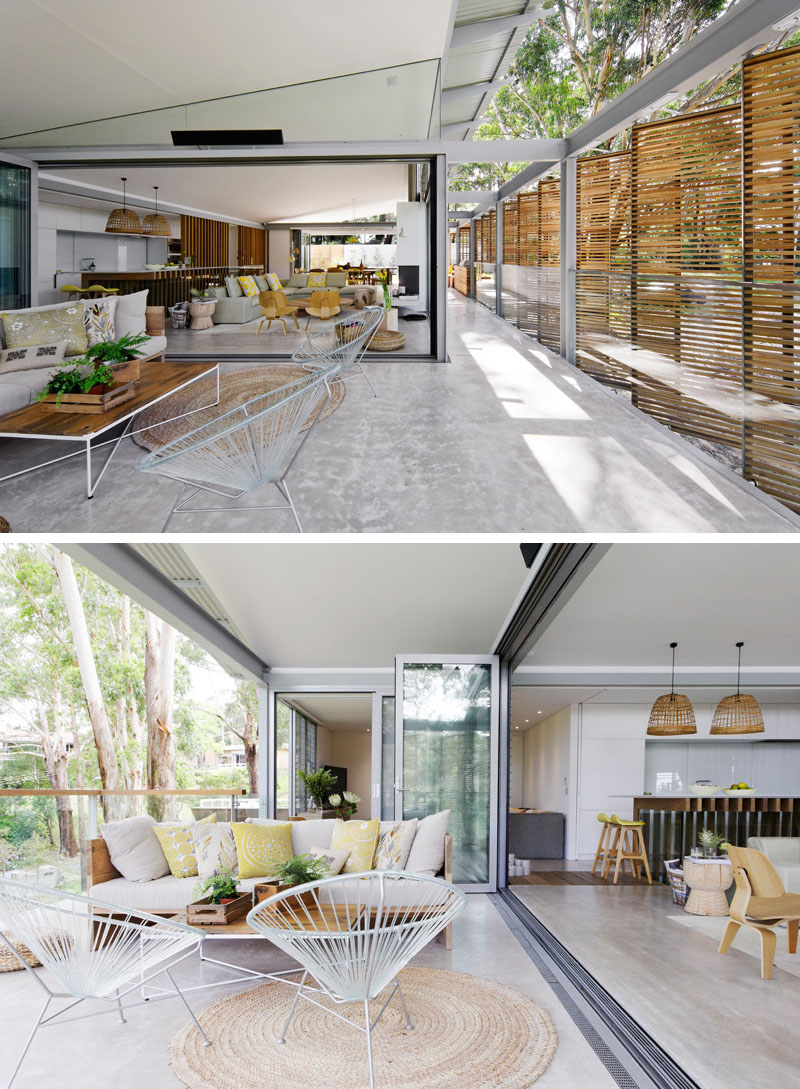 ---
Back inside, and behind the living room is the kitchen. Minimalist white cabinets line the wall, while wood fins and glass support the kitchen island countertop.
---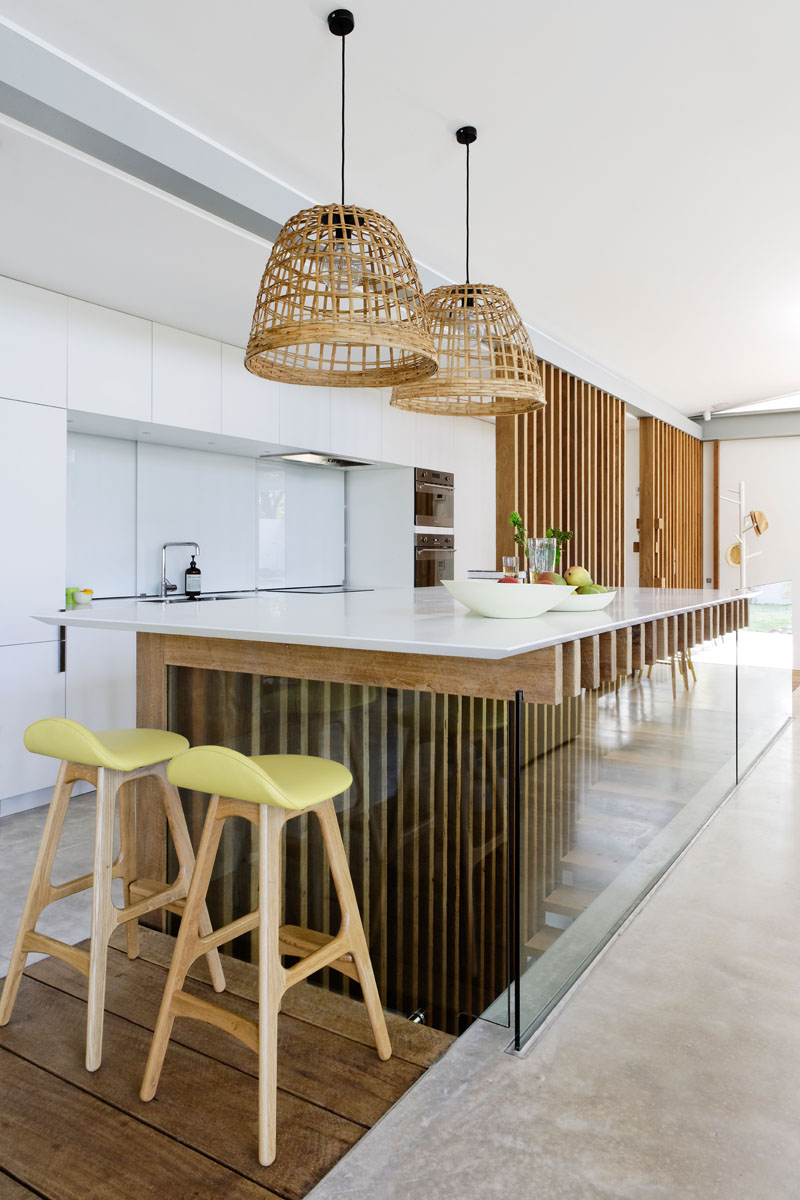 ---
Tucked away between the living room and the kitchen are suspended wood stairs that lead down to the bedrooms.
---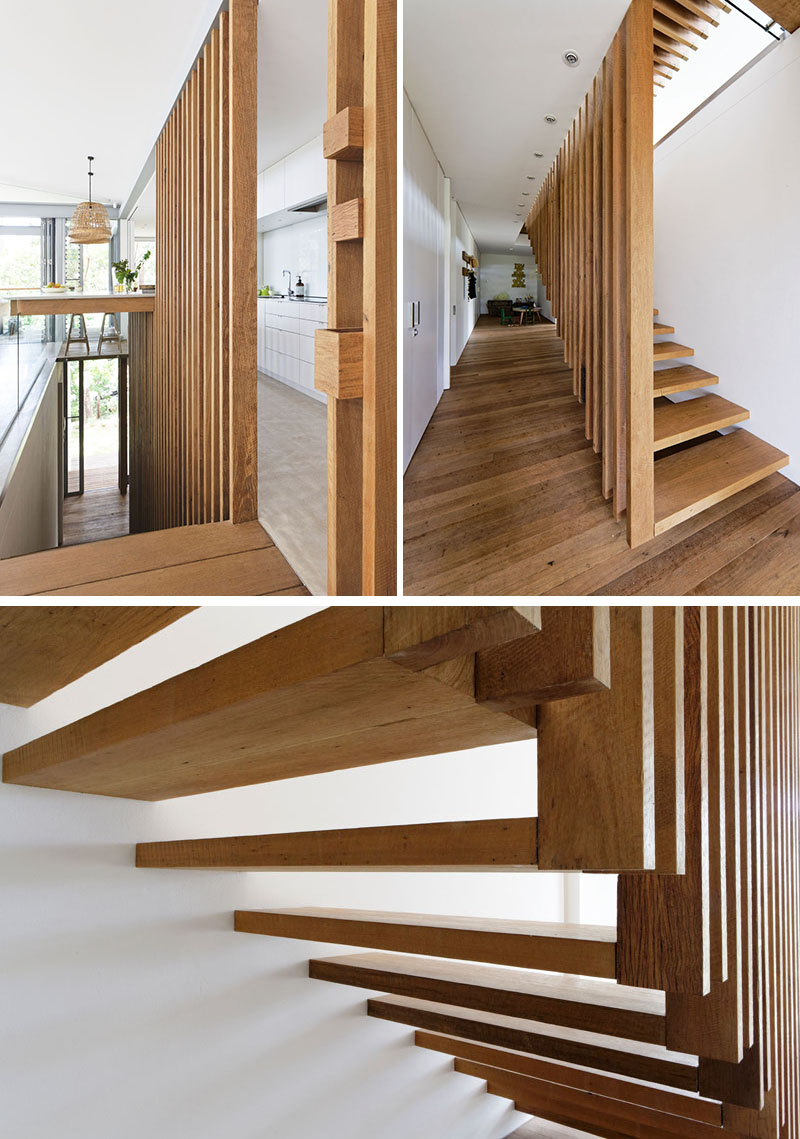 ---
In one of the bedrooms, a floor-to-ceiling window frames the trees, while a small work area takes advantage of a window to keep the desktop bright.
---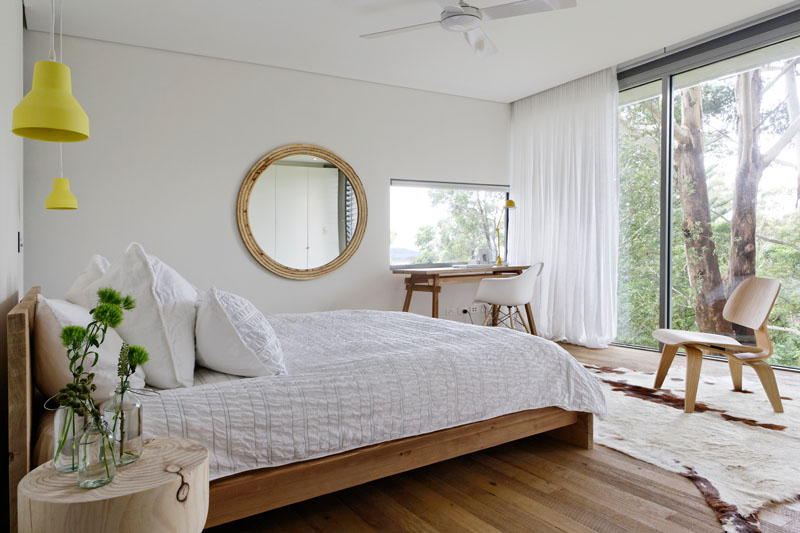 ---
In one of the kids rooms, bunk beds have been included to create enough room for four to sleep, and a sliding glass door opens to the garden.
---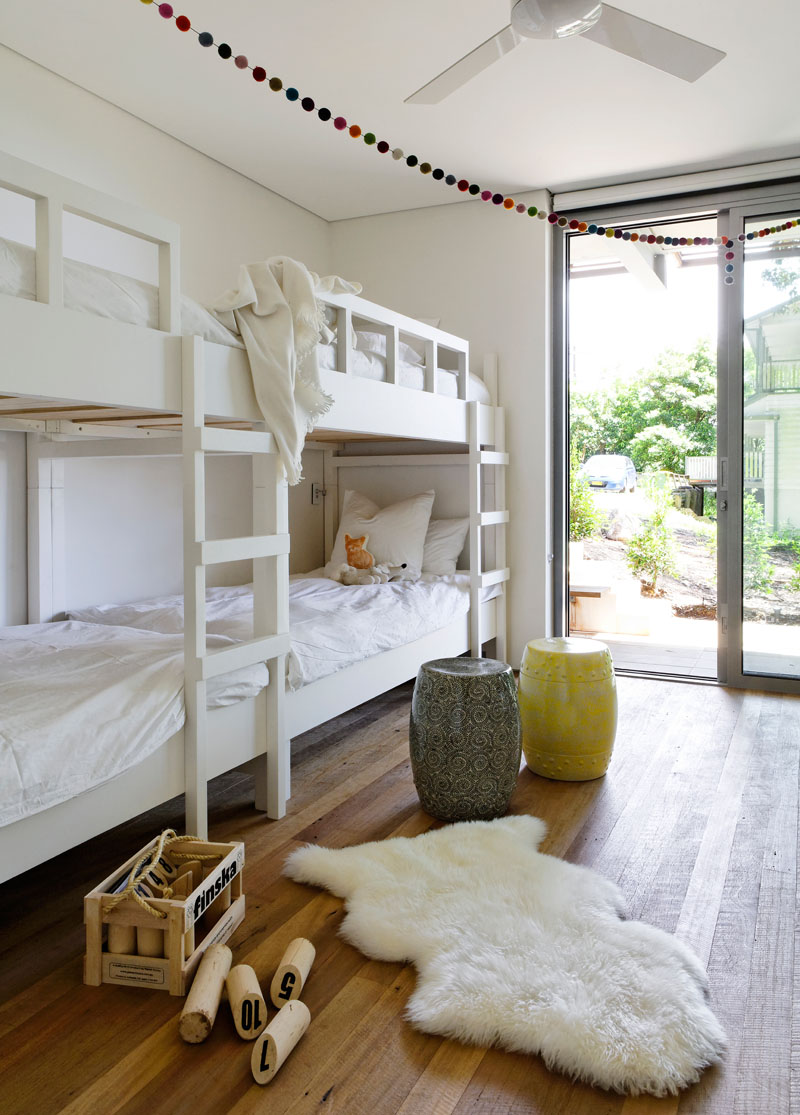 ---
In this bathroom, a wall of mirrors helps to reflect the light from the windows, and also makes the room feel larger.
---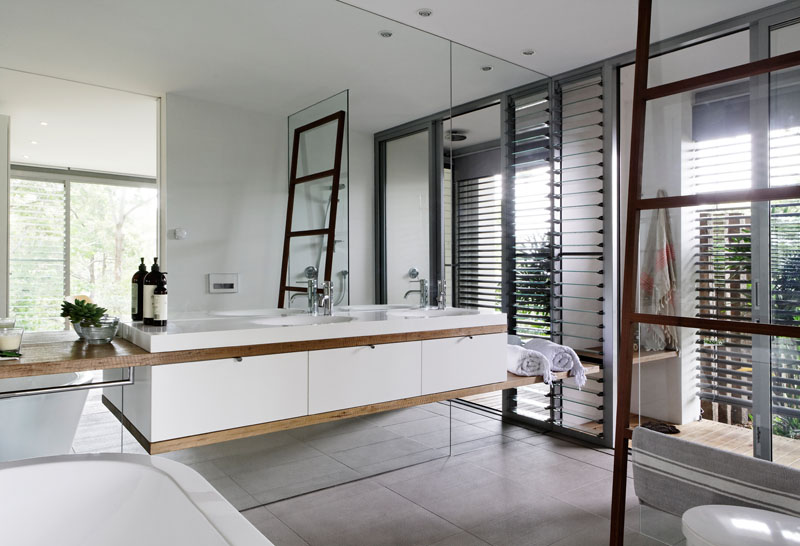 ---