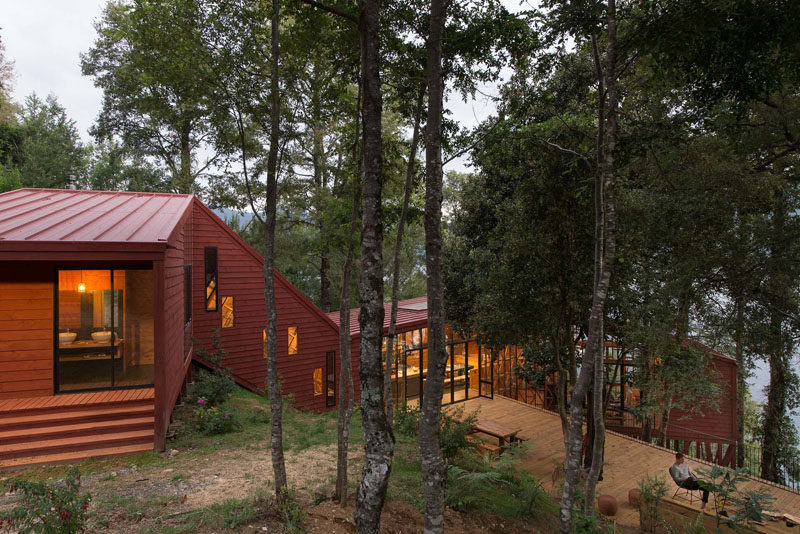 Sebastián Irarrazaval has designed a home in Chile that cascades down the hillside so it can take full advantage of the water views without disturbing the surrounding trees.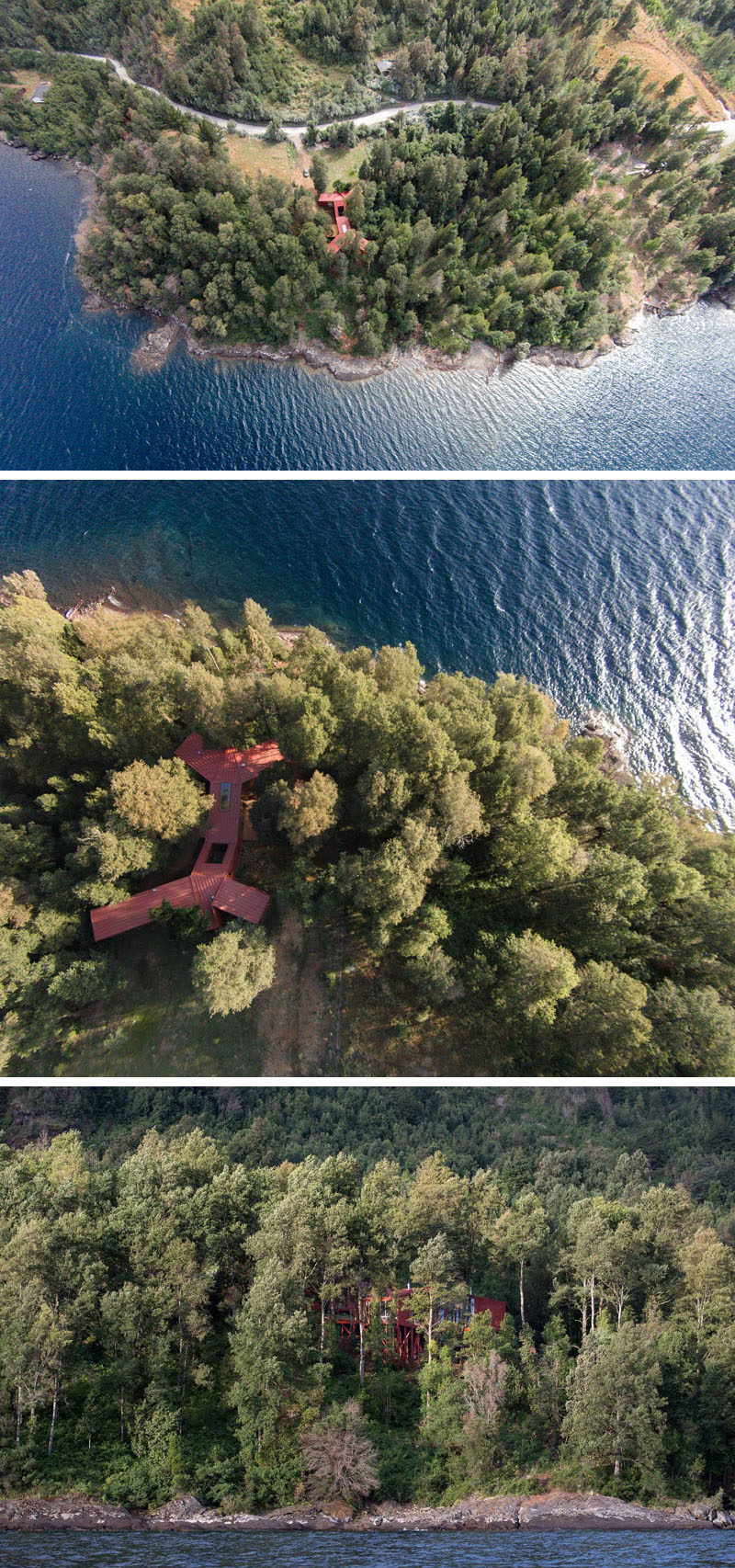 The home was also designed to receive as much sunlight during the day as possible, this was achieved by having plenty of windows throughout the home.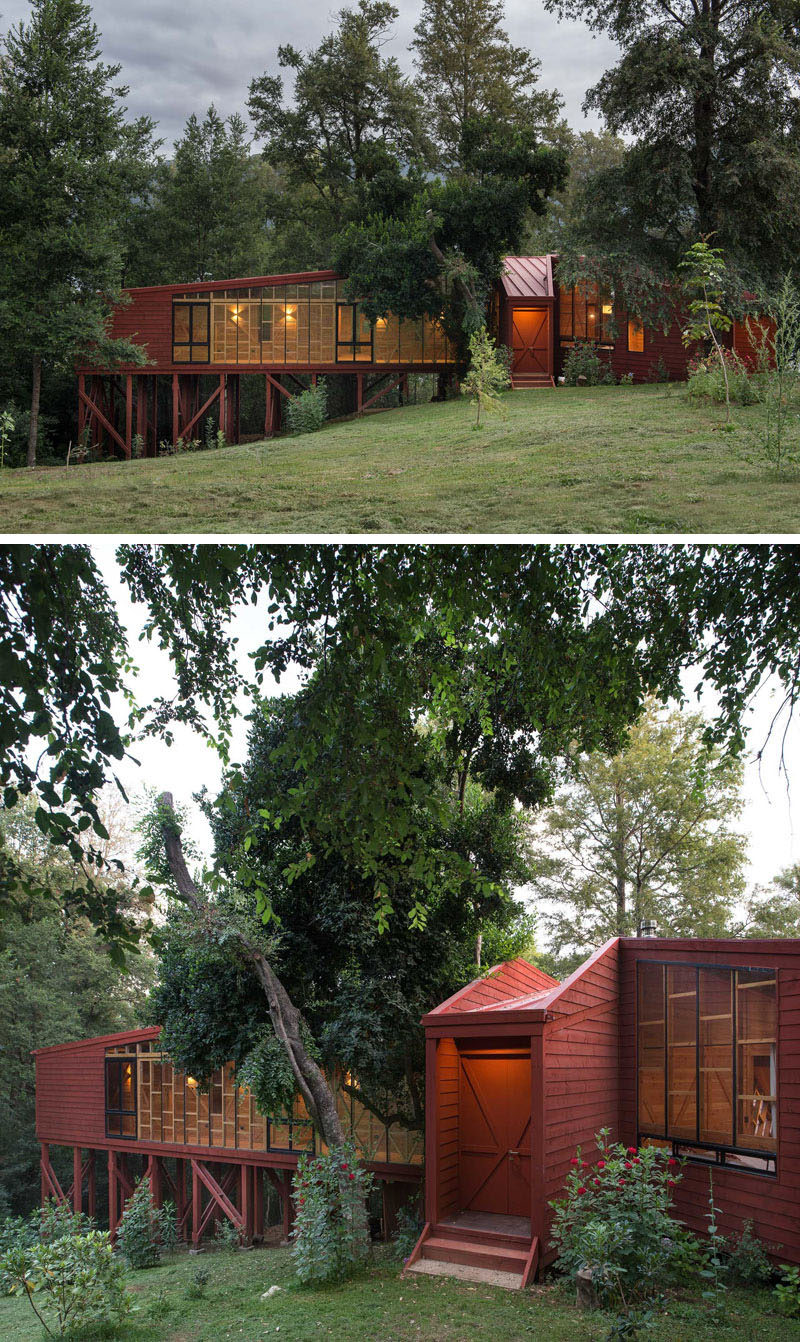 Due to the slope of the site, the house has different levels as you travel throughout it. Multiple staircases are used to move around the house, and as you can see with the ones below, they're located on either side of a large cut-out in the home that's open to the elements and provides an abundance of light into the space and kitchen.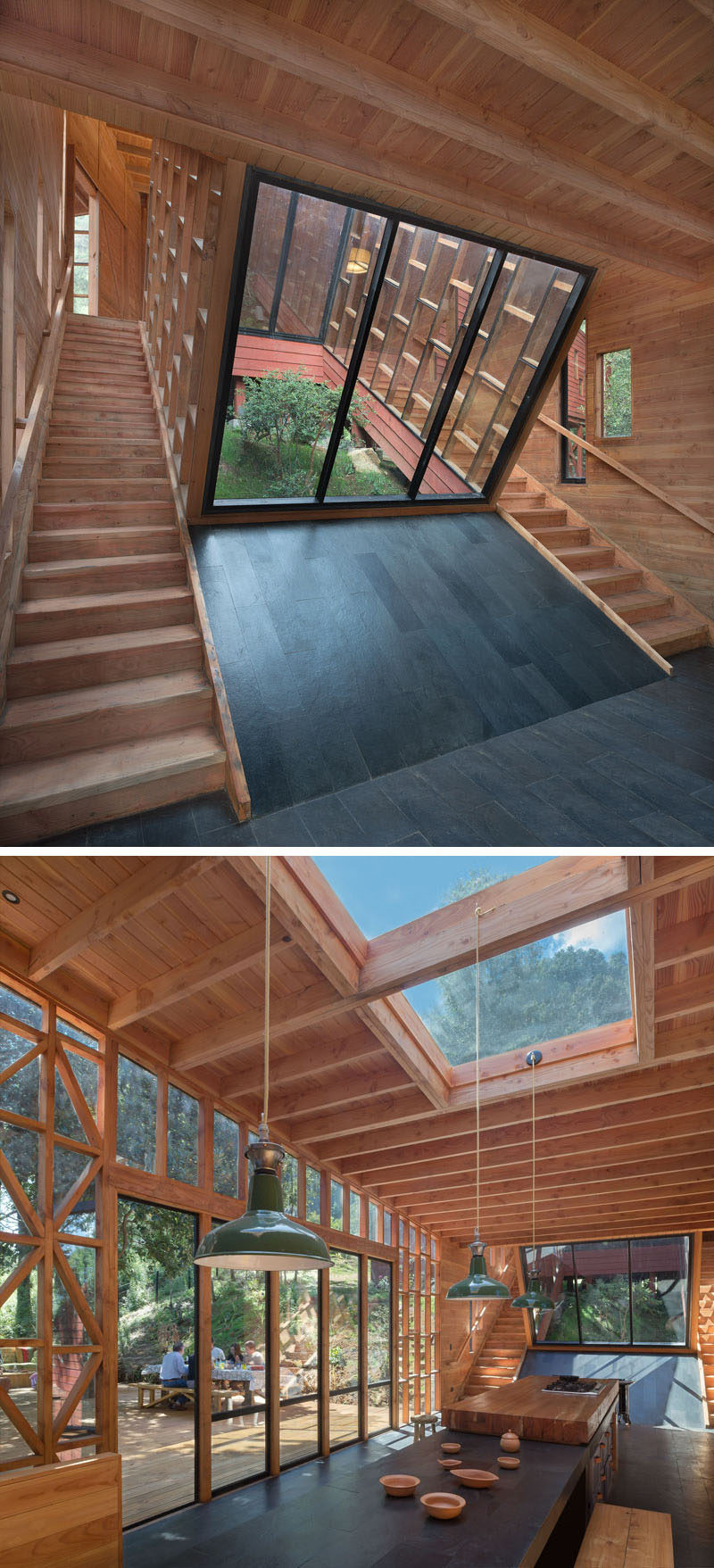 Just off the kitchen, there's a deck that's been built around a tree and provides a space for outdoor dining and entertaining.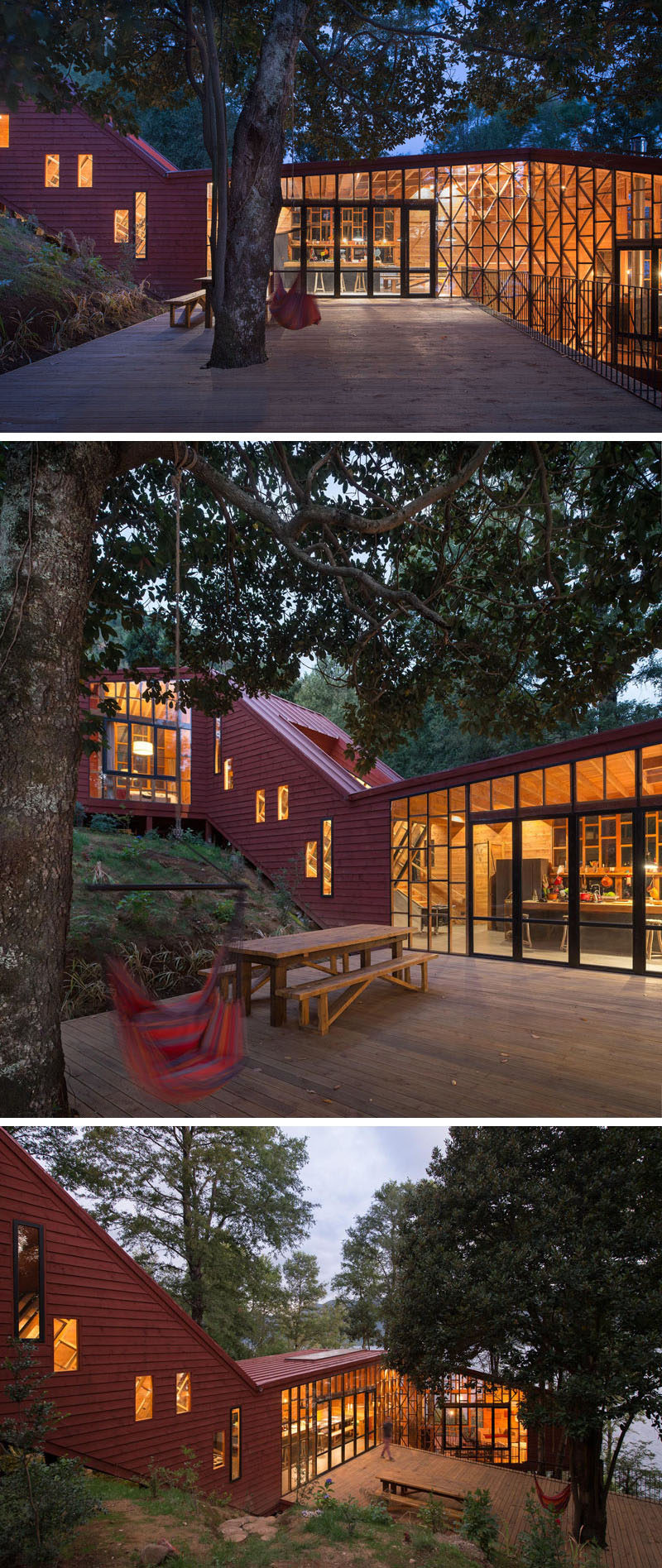 Heading back inside, there's more steps and windows that lead you down to the living room.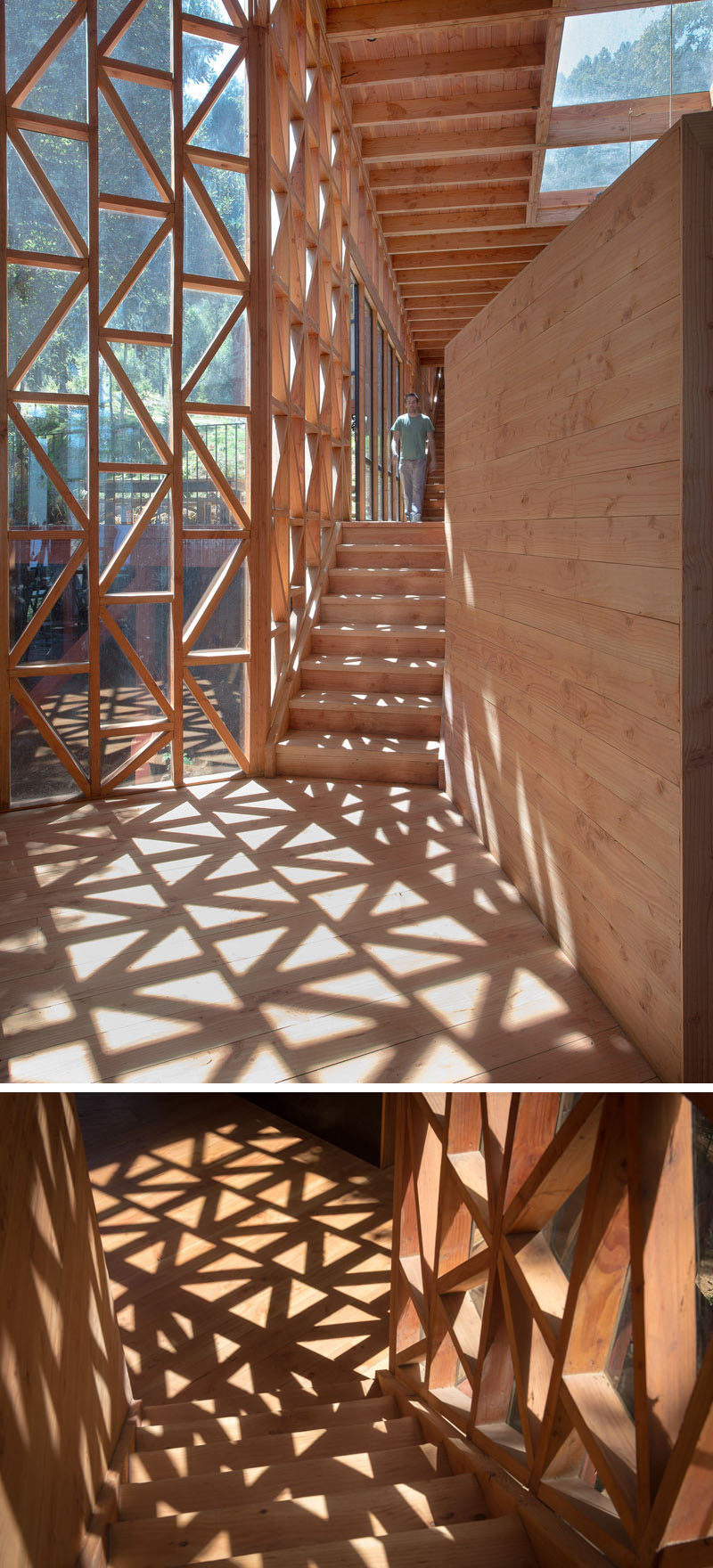 In the living room, there's views of the water on three sides, and a large fireplace can be used to warm the space.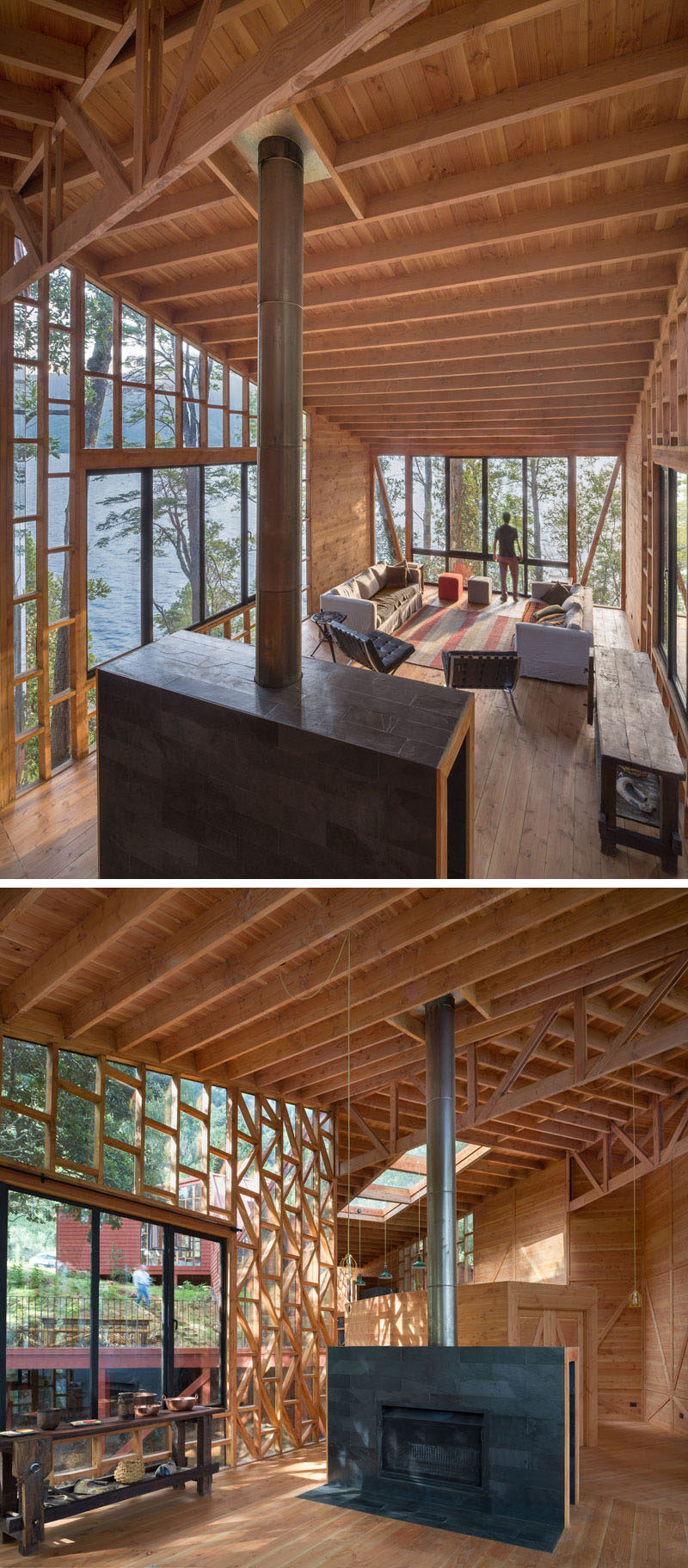 The timber construction gives the entire home a wood cabin feel, as seen in the hallway.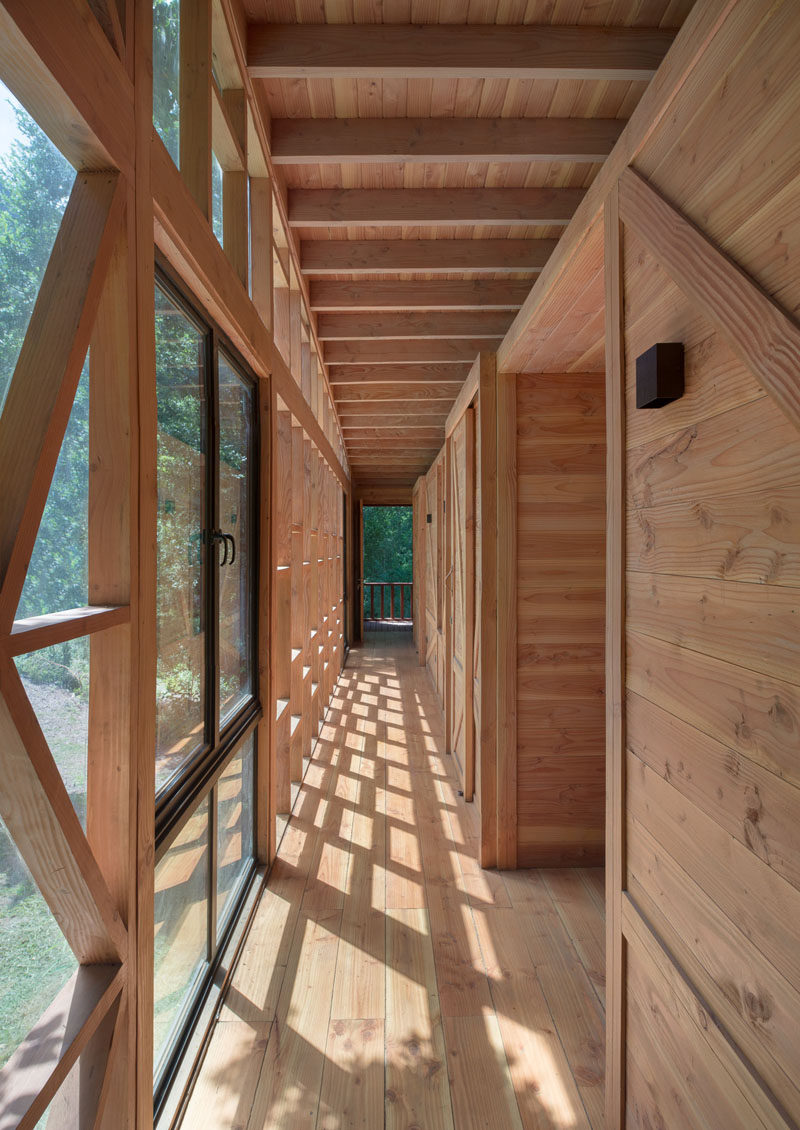 In the bedroom, that also has a fireplace, you can lie in bed and look at the view through the floor-to-ceiling windows.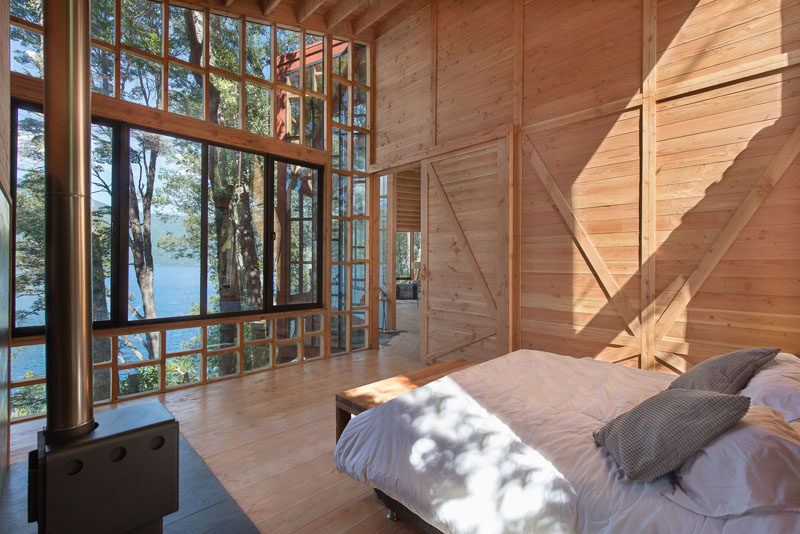 At night, the house lights up like a lantern when the lights are turned on inside.