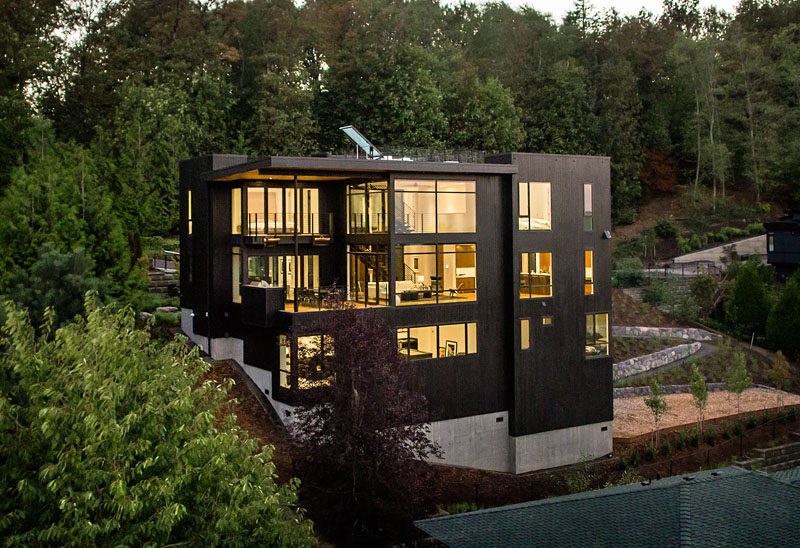 This home, located on a steep lot in Portland, Oregon, with views towards Mt. St. Helens and Mt. Rainier, has been designed for a family that loves music.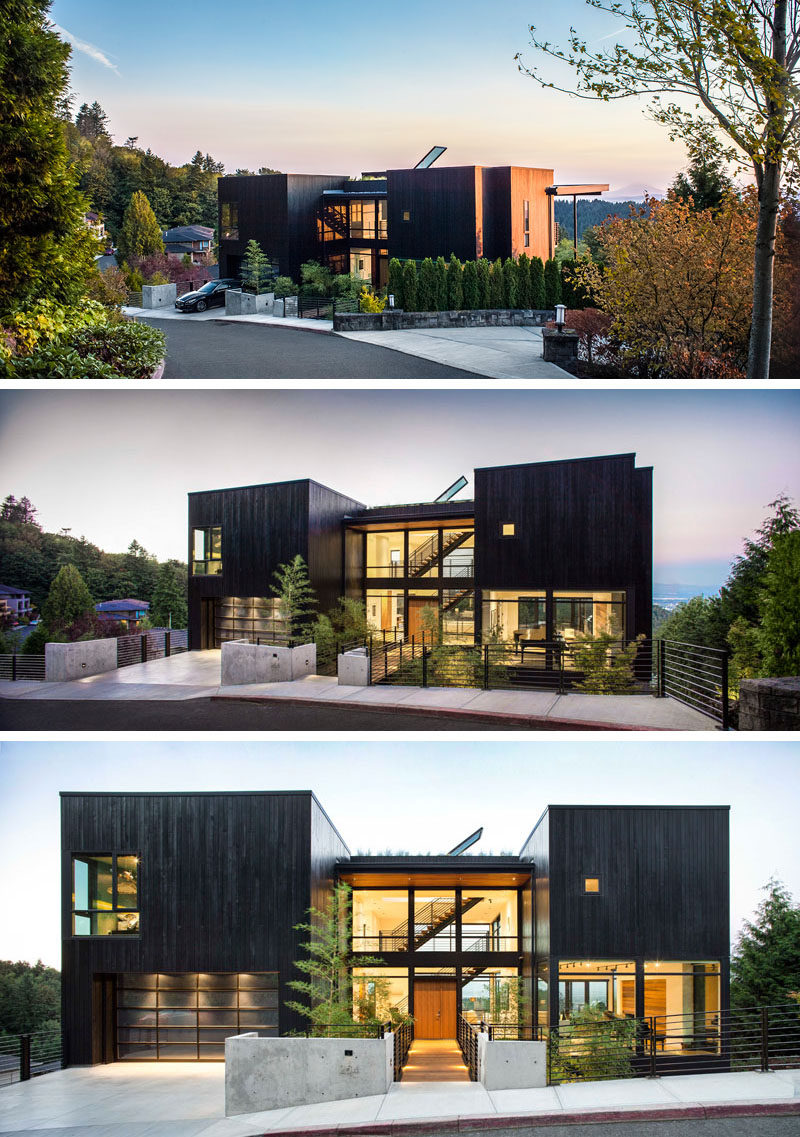 ---
The Music Box Residence, designed by Scott | Edwards Architecture, is a multi-level home that has spaces for music rehearsals and practices.
---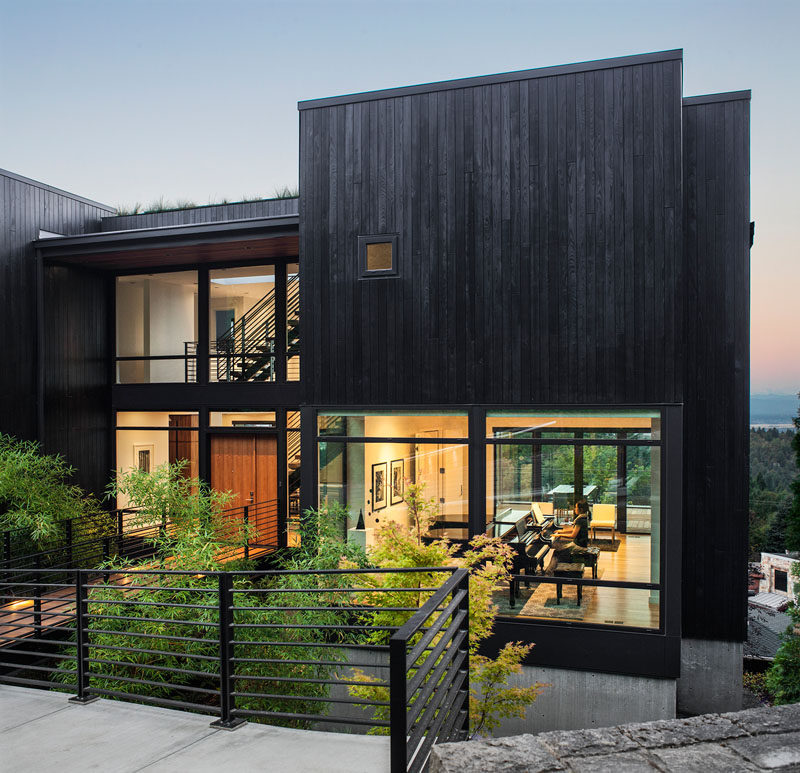 ---
The exterior of the home is clad in black stained siding.
---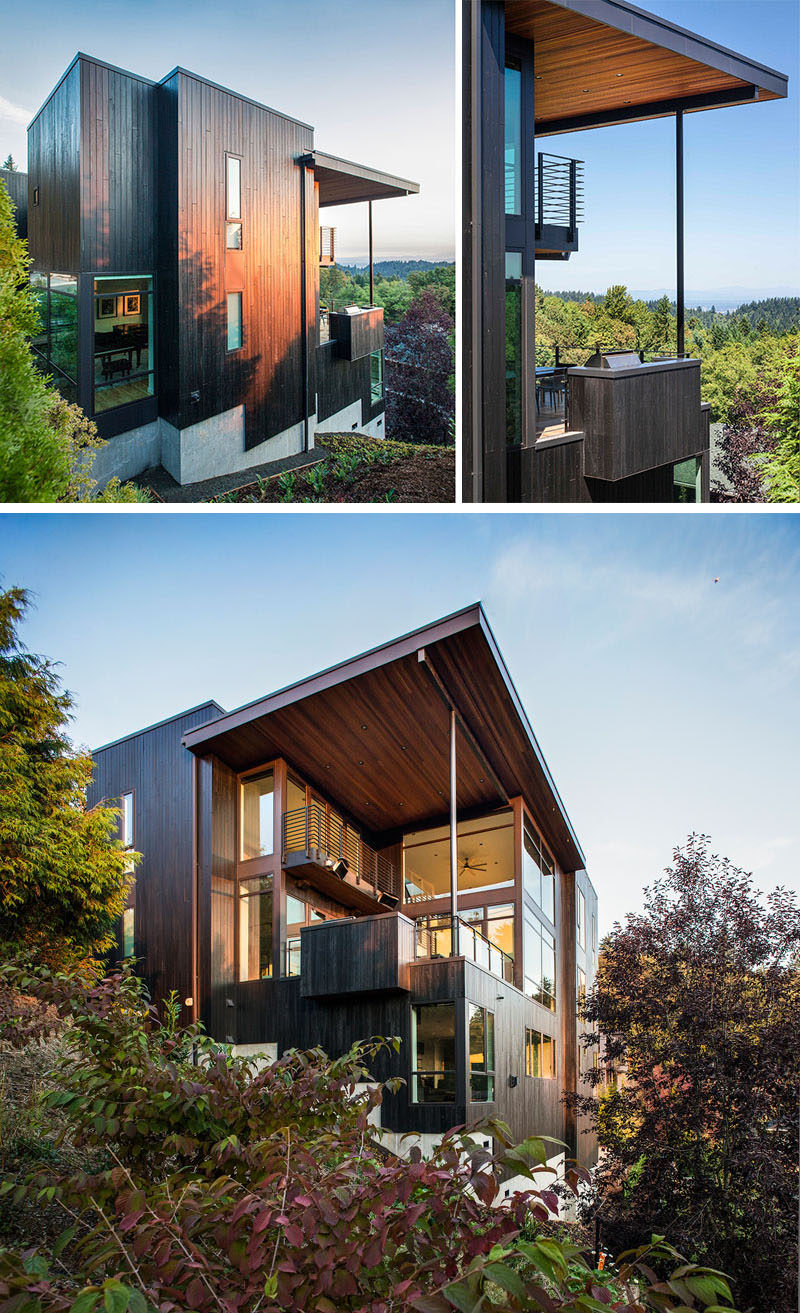 ---
The home also has a landscaped yard with a winding path leading to a small outdoor area.
---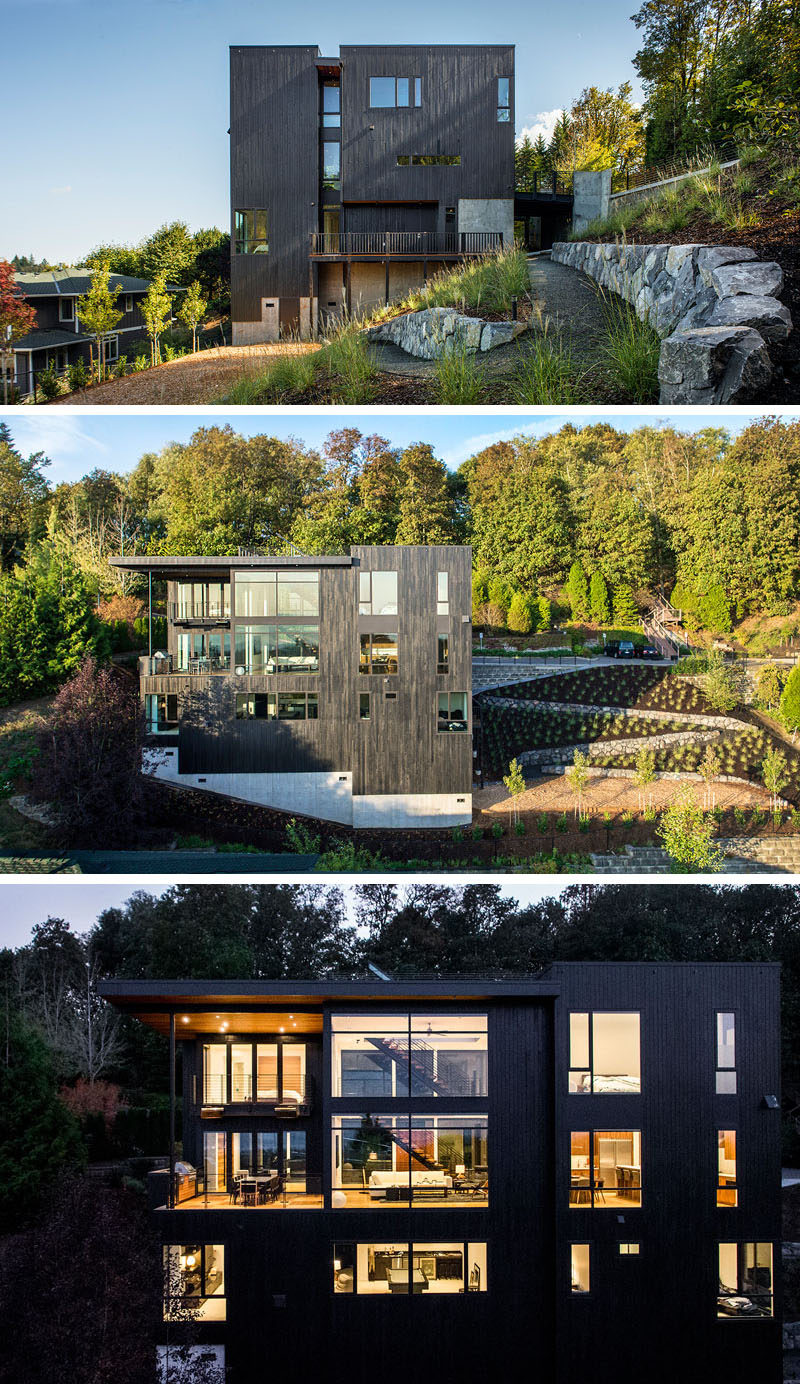 ---
To enter the home, you must pass over a bridge, with a bamboo forest below, that leads from the sidewalk to the main entry.
---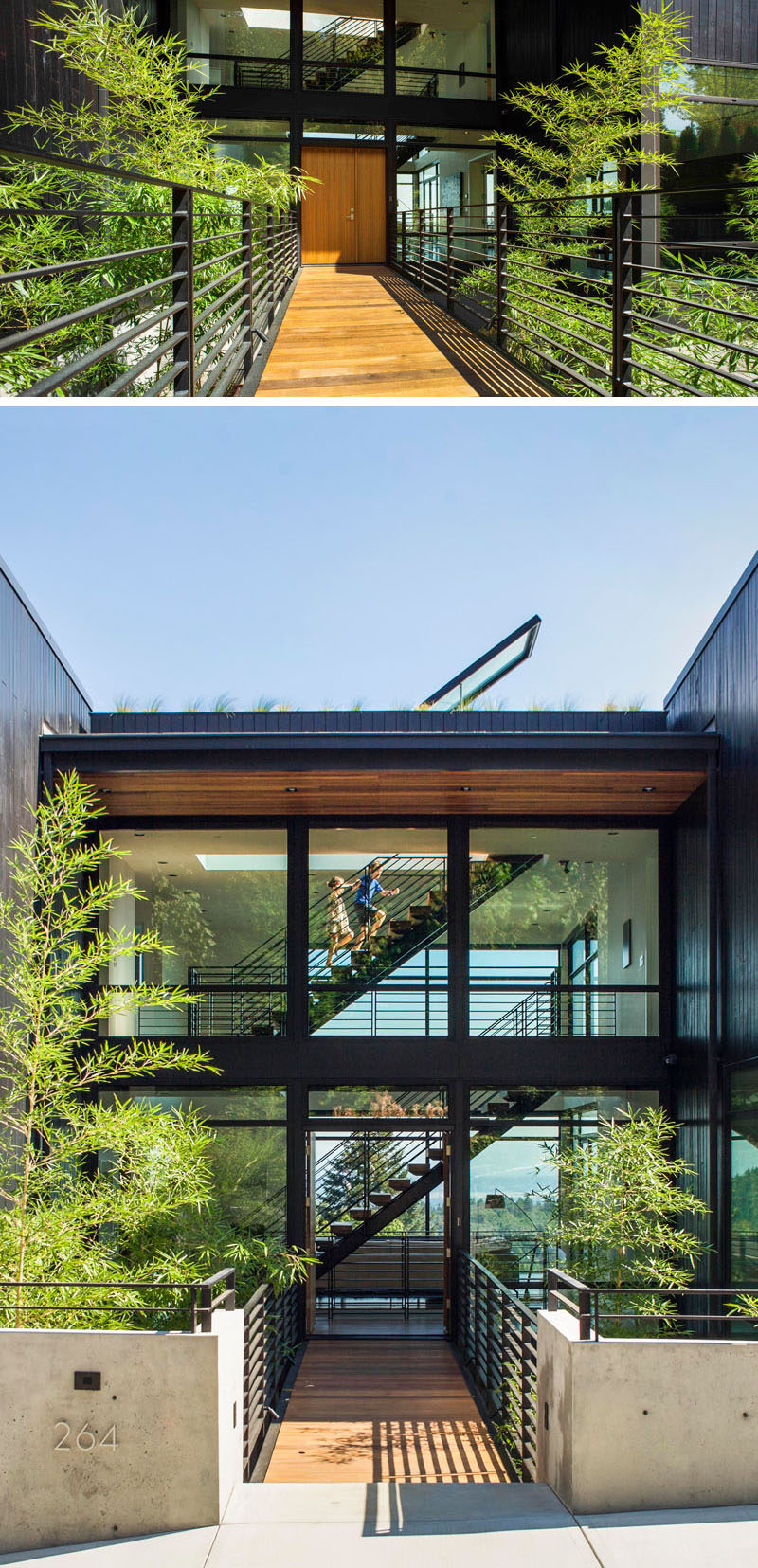 ---
Inside, the home really opens up, with a double height ceiling and a living room with idyllic views. Just off the living room is an outdoor dining and BBQ area.
---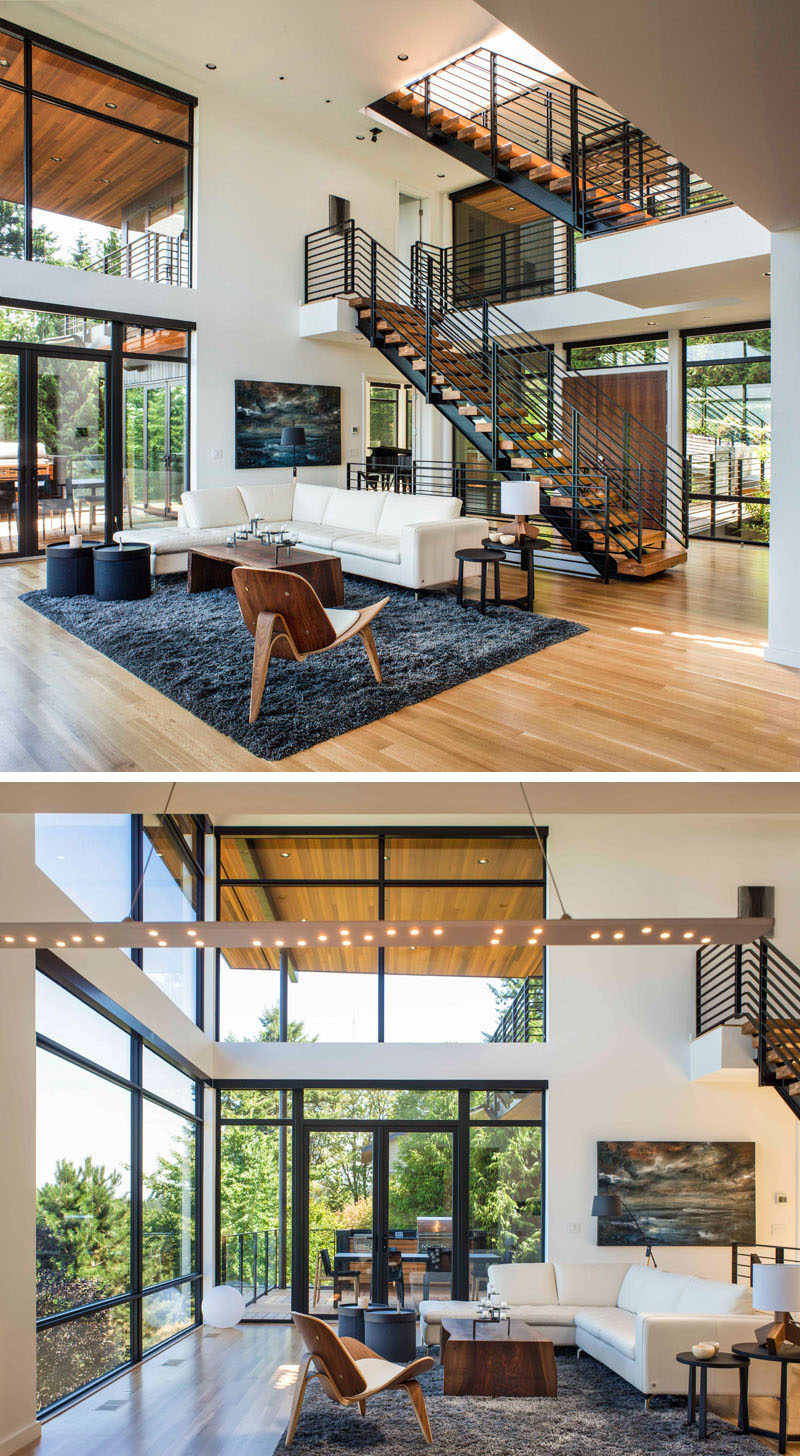 ---
Large windows provide an abundance of natural light to the space, making it feel even more open and airy than it already is.
---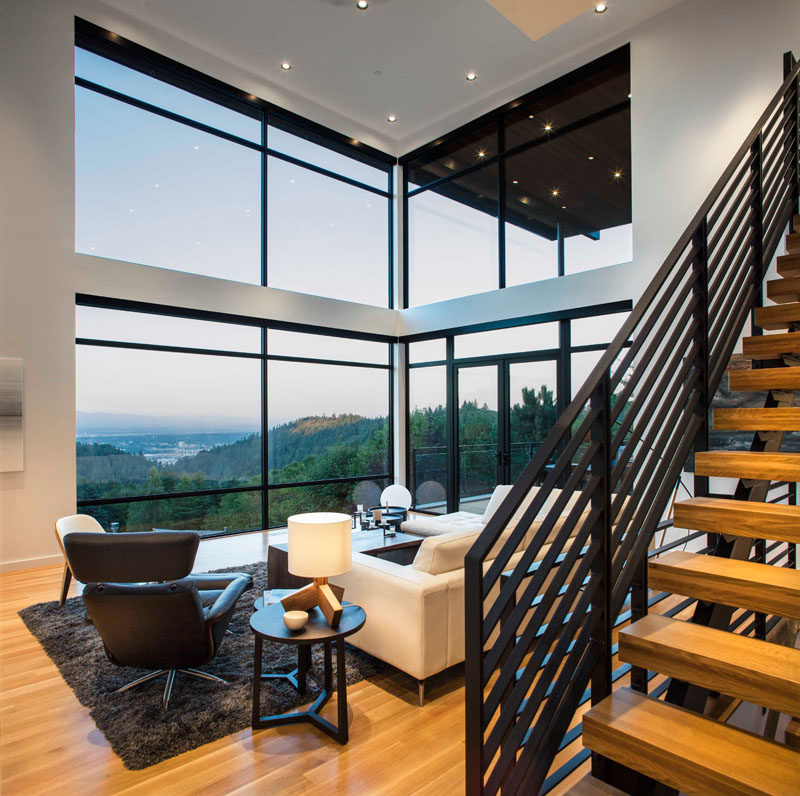 ---
As the family loves music, there's a piano studio where the wife's students come for lessons. The studio also opens onto the main living room and covered outdoor living area, perfect for hosting recitals and parties.
---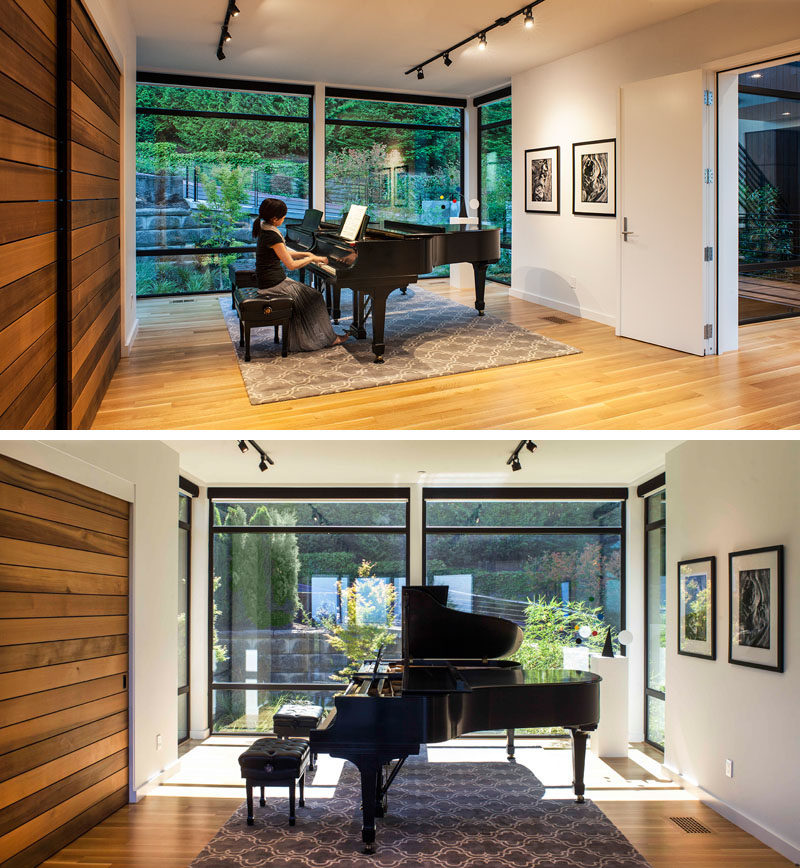 ---
The kitchen and dining area share the same room, making it easy to interact with guests and family when preparing dinner.
---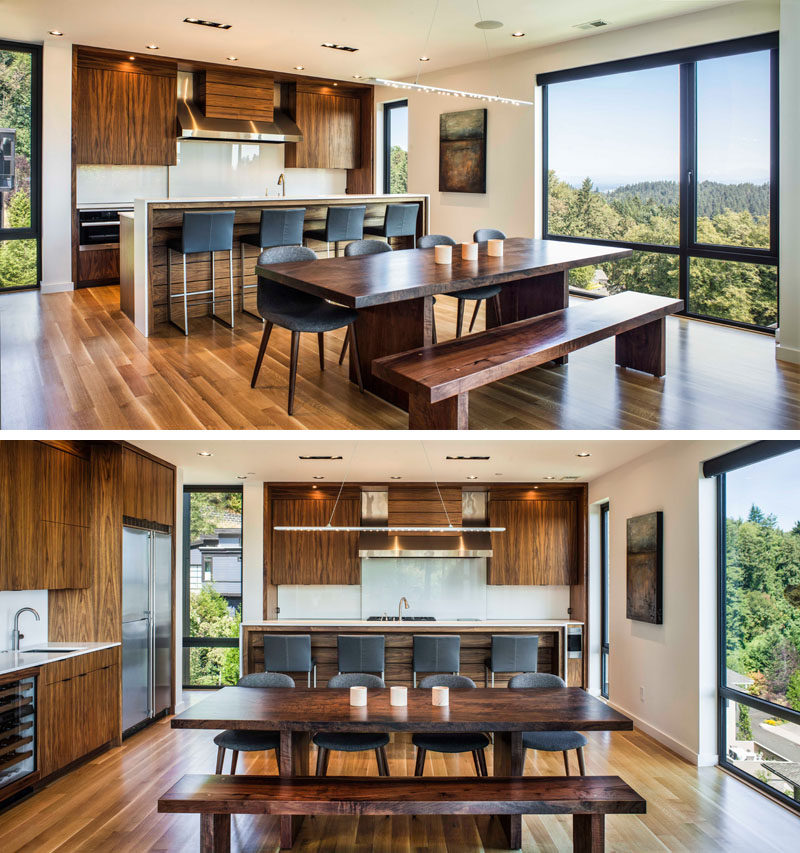 ---
Wood and steel stairs guide you through various levels of the home.
---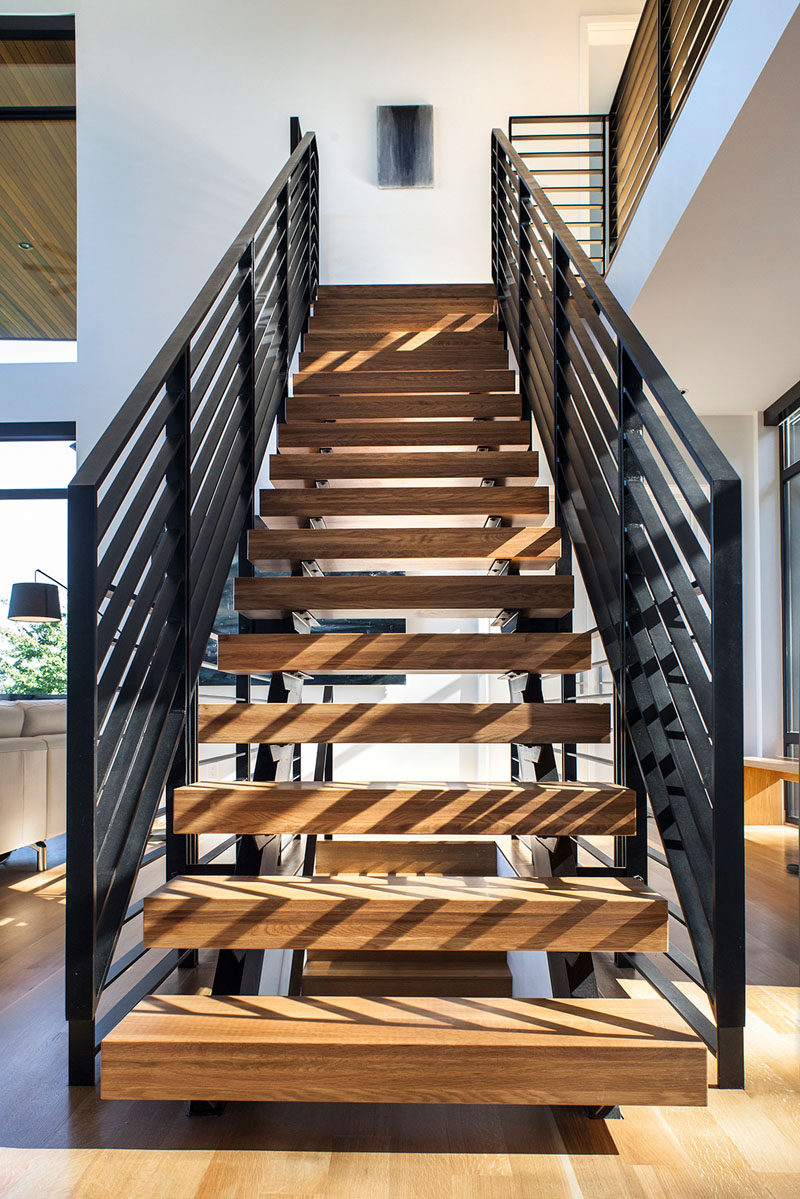 ---
On the lowest level of the home and surrounded by concrete walls, is the timpani rehearsal room. The husband, a member of the Oregon Symphony, uses the space for practicing his instruments.
---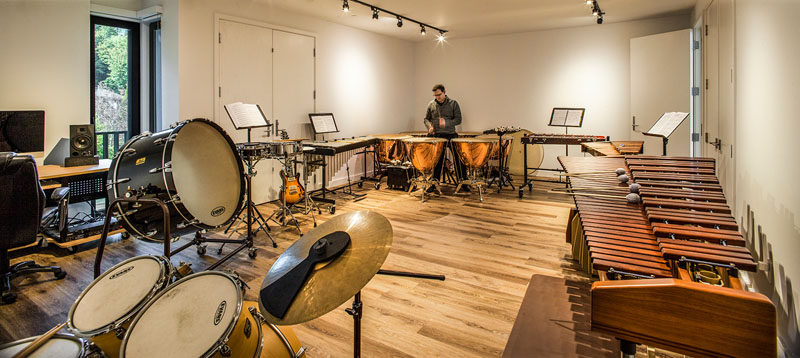 ---
And when the family wants some quiet time, they can retreat to the rooftop deck, accessed by an electronic roof hatch that pivots open.
---