House Extension by vanOmmeren-architects
vanOmmeren architects have designed a contemporary extension for a house in Haarlem,
The Netherlands.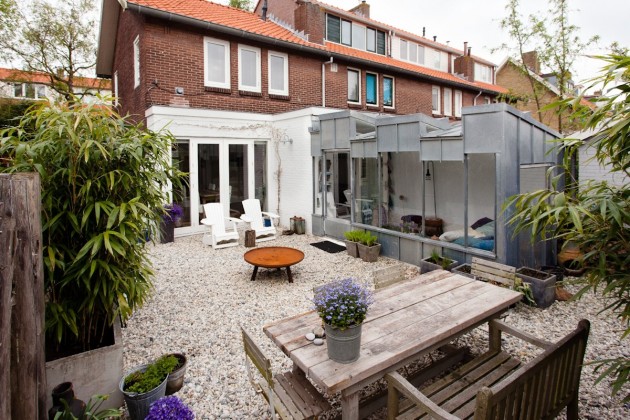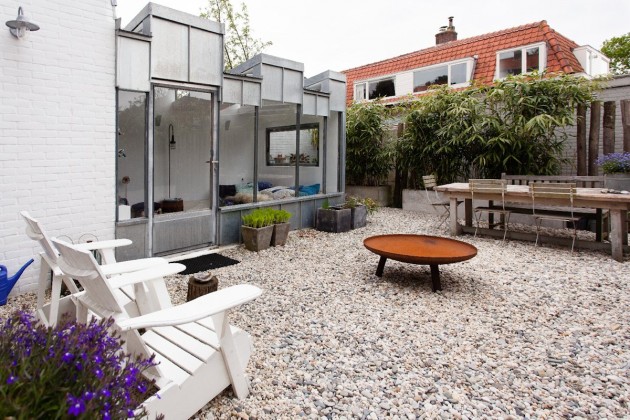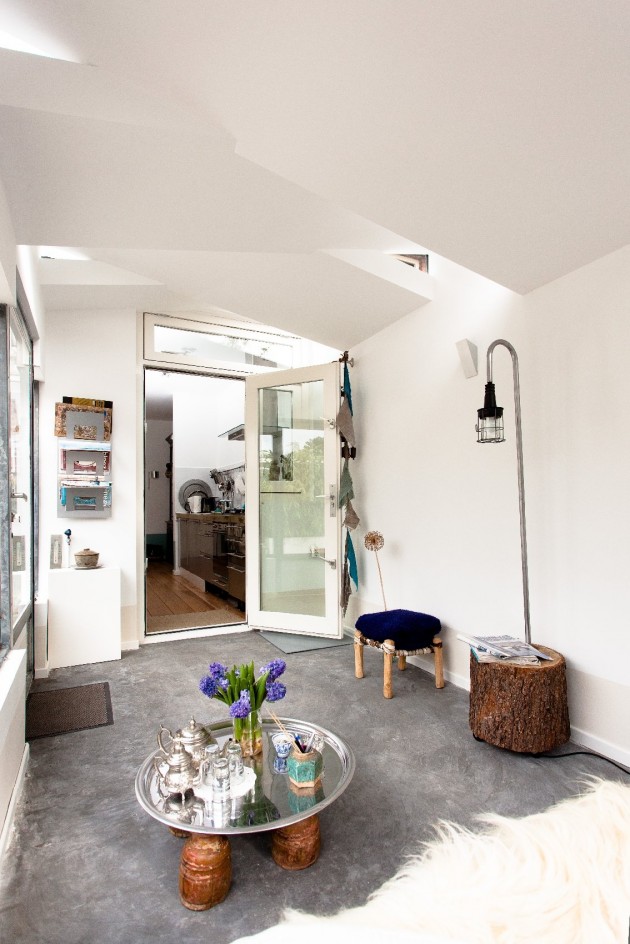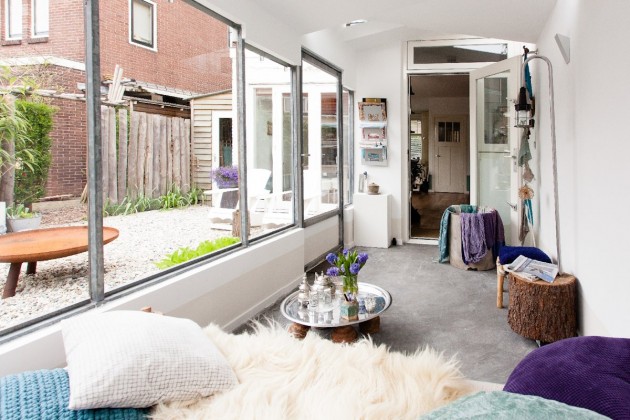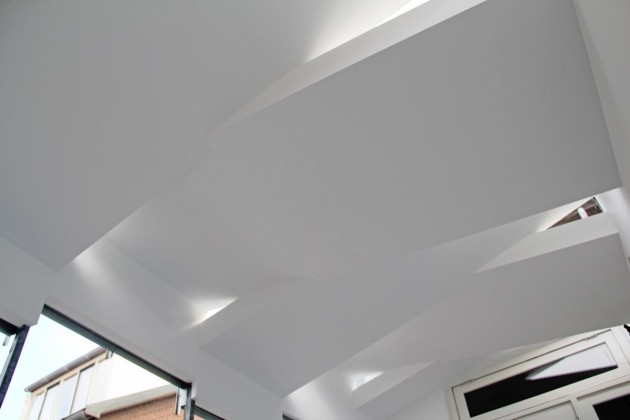 Project description
The design is completed with the placement of a unique extension. On the contours of the old extension a lightweight construction realized a healthier relationship with the garden. The volume is divided into segments with opposite slopes, which optically reduce the scale. Between the different slopes, triangular windows are placed. In this way the interior is lit from above is without compromising to intimacy.
Design: vanOmmeren architects