Za Arhitekturu designed the House MY for a family in Korcula, Croatia.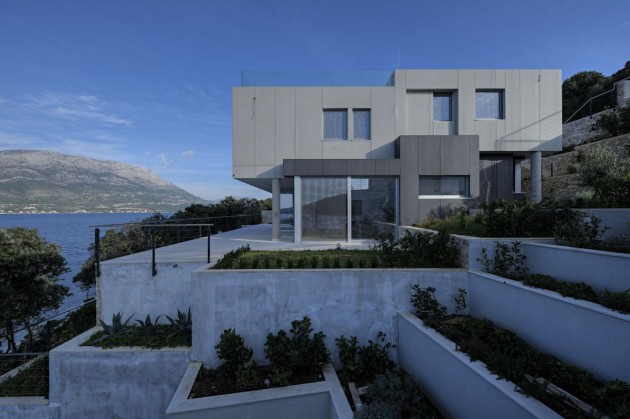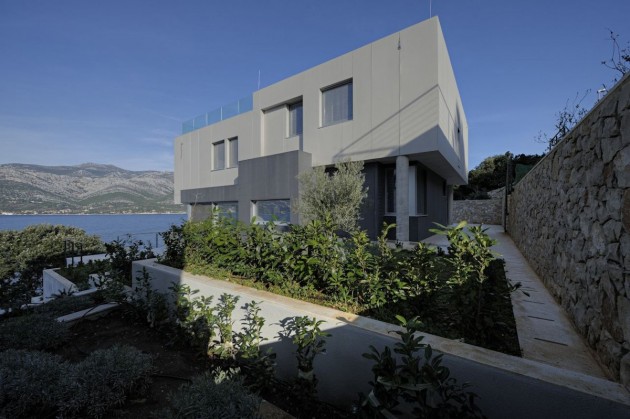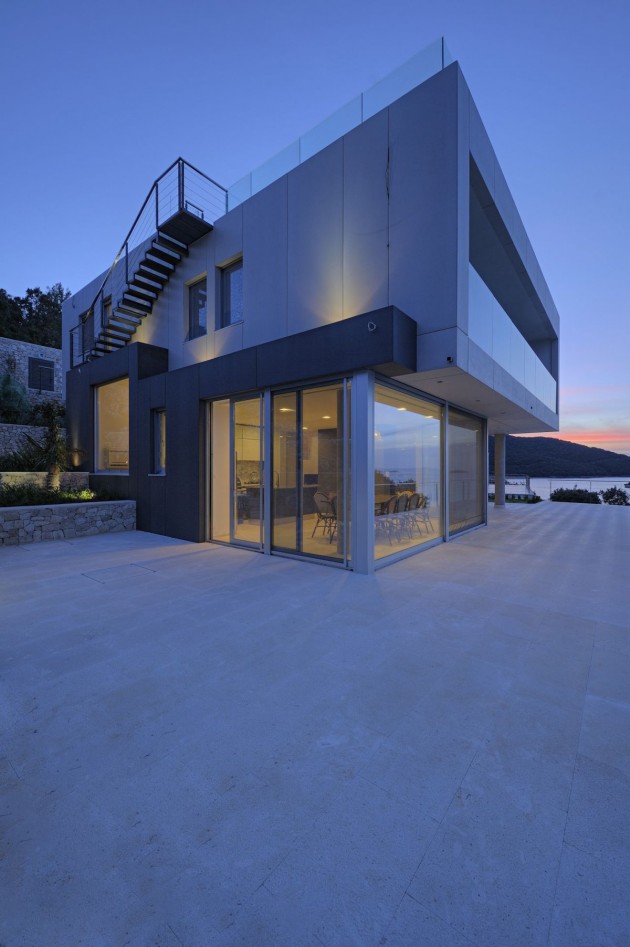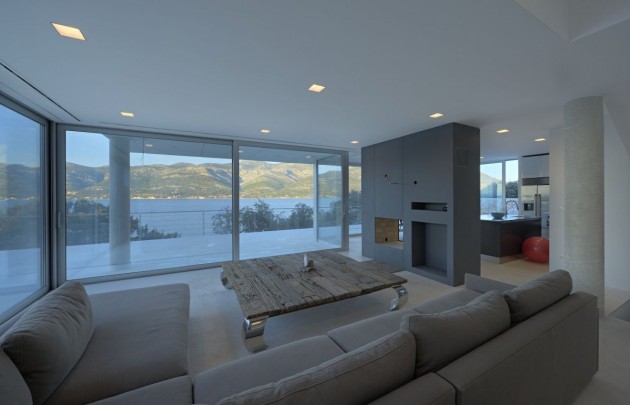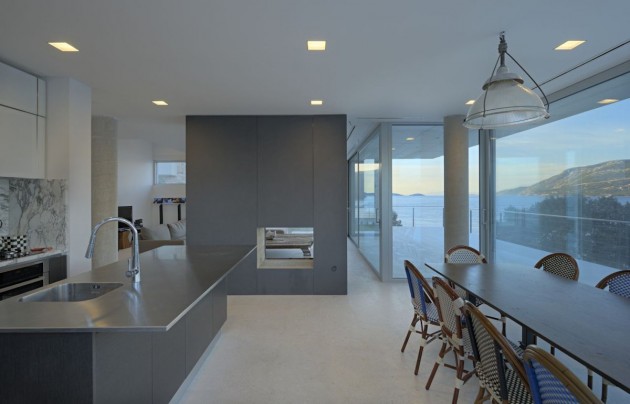 Description from the architects:
Contemporary thought arises in the process of balancing the complete freedom and absolute control of precise perceptions (exact analysis) with the free play of the imagination. It tries to encompass all the stories, to include all (possible) contrasts and contradictions in order to emphasize the true story that excites and interprets possible events. Residents of the town of Korcula did not resolve the story of their leisure by the sea, but in their "legacies", in the deep shade of the carob tree, and by the stone table by the vineyards and olive groves. The other side of peasants' Korcula, in the places created in the island's interior, has built its reflective image along the coast. Every place has its own harbor and fishing houses that are swollen from collecting all the agricultural life of the interior. That image is not laudable today. The third story tells of the sailors and the captain's palace, and it has retained its distinctiveness. This vacation house, located between Racišce and Korcula, is also a fisherman's abode. The vacation house aspect refers to the sojourn, which is open, spread widely and scattered throughout the terraced plot, from the road to the "mrkenta" by the sea, and the focus of activities follows the movement of the sun. The upper part of the house is the fishers abode: closed and clearly focused with controlled internal microcosm.

This house is for my dear friends. It is about the exclusive reading of identity. They are a family that primarily lives dynamically and are not easy to locate and bind to some place on the globe. Korcula presents their origin, they love it, and that is the reason they come here. Memory is their identity, they do what they do (create) and what they create has its place in their memories. It defines them. That is why this house is an excerpt of their dynamic and modern life on the edge of the coast of Korcula.
Architect: Studio Za Arhitekturu
Photography by Sandro Lendler