Bijl Architecture has designed a modern extension for the 'Lacuna House', that's located in Sydney, Australia.
The house received an updated interior that blends in with the new extension, creating a haven away from a busy work life, and a safe home in which to raise children.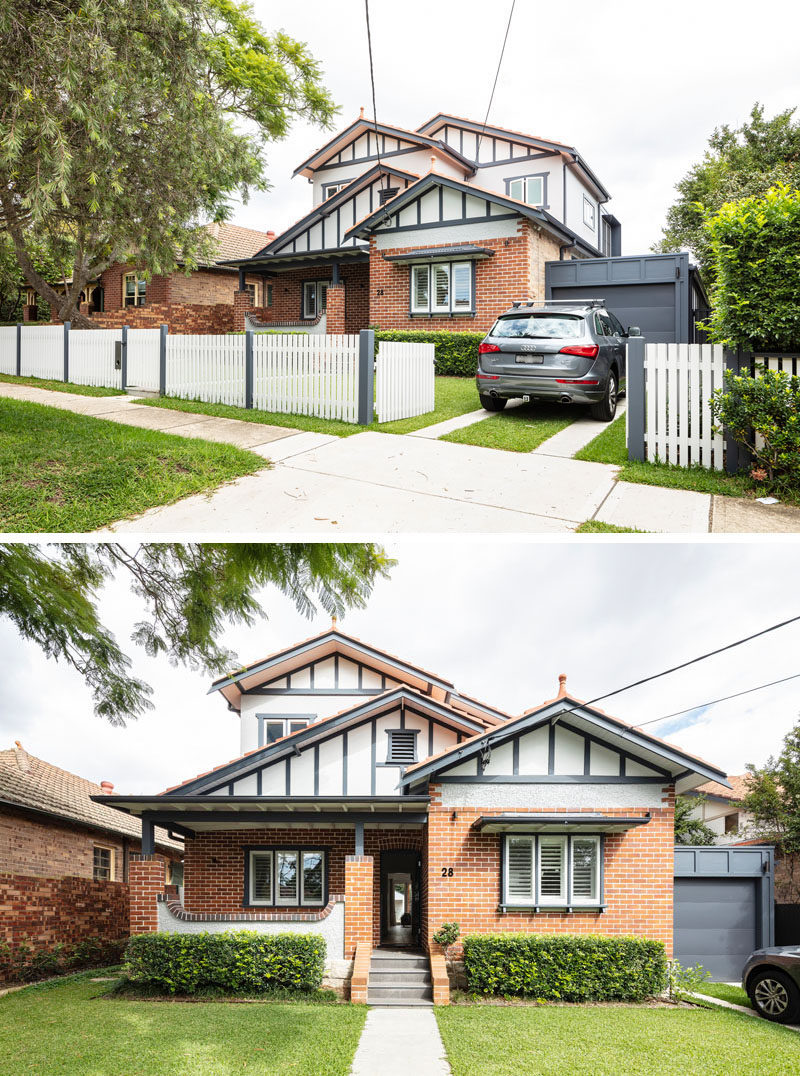 ---
Stepping inside, and off the hallway from the front door, is a bedroom that looks out onto the street, while the bedroom was extended to include an ensuite bathroom and walk in robe.
---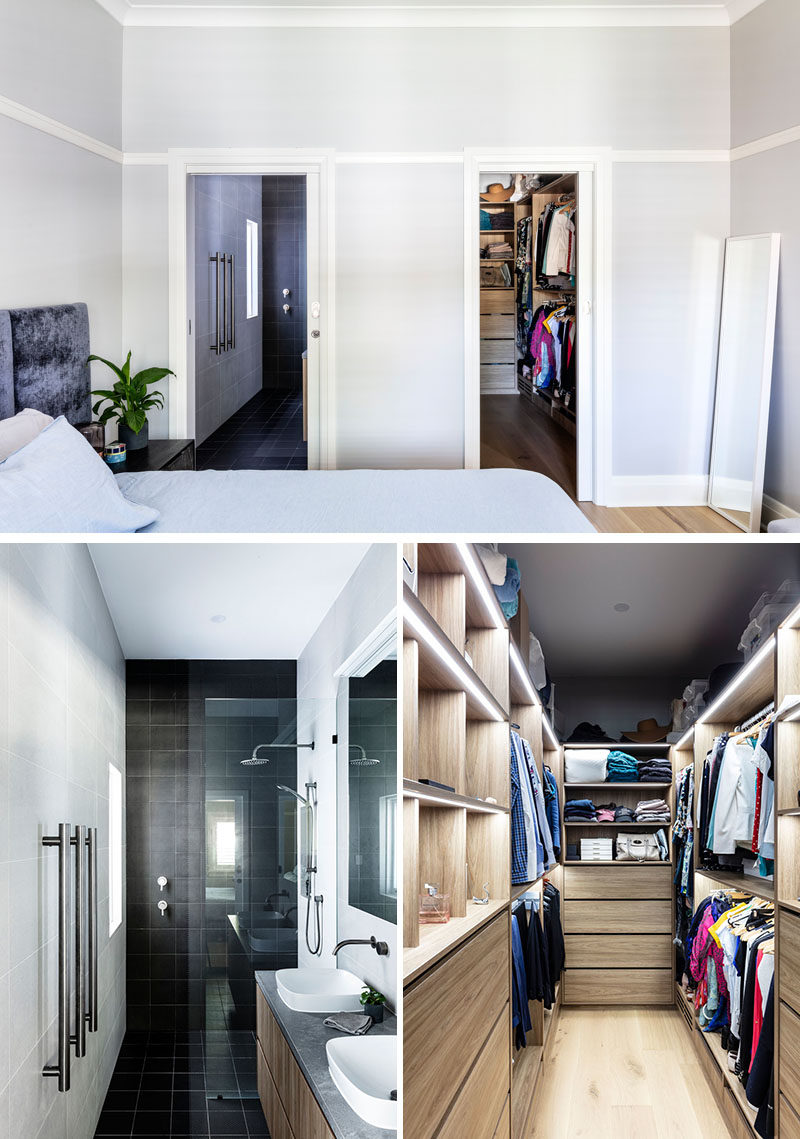 ---
On the opposite side of the hallway, there's a second bedroom with built-in cabinets and a desk that looks out to the front garden.
---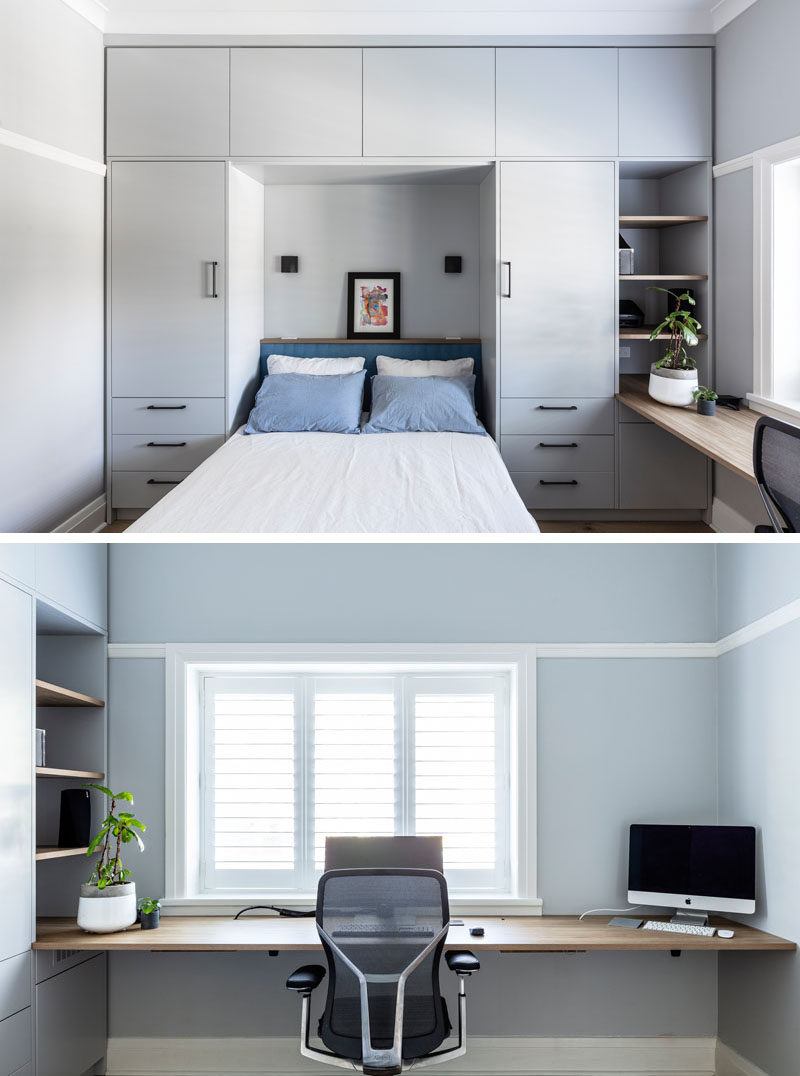 ---
Next to bedroom is a bathroom that combines a wood vanity and a blue-grey tile accent wall for modern appearance.
---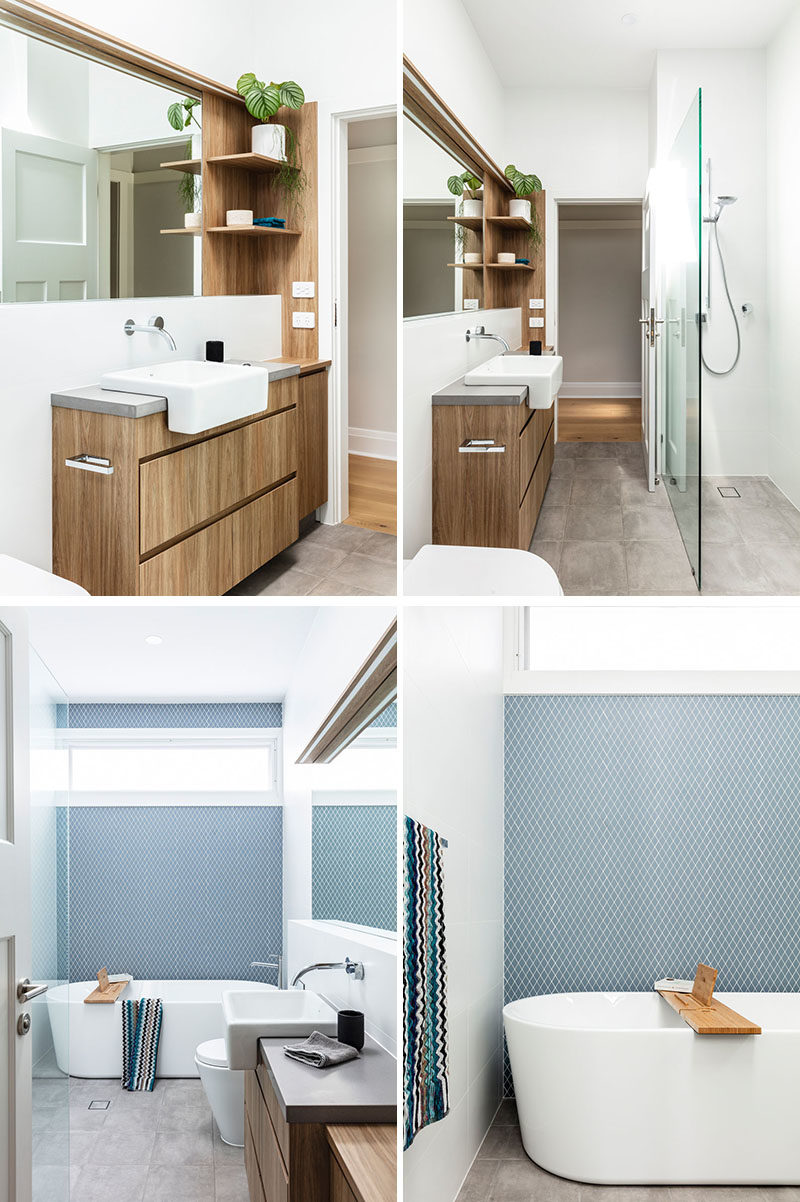 ---
Also located off the hallway is a new central library room, that serves as a TV and playroom, that can transform into a media and reading room as children grow and mature.
---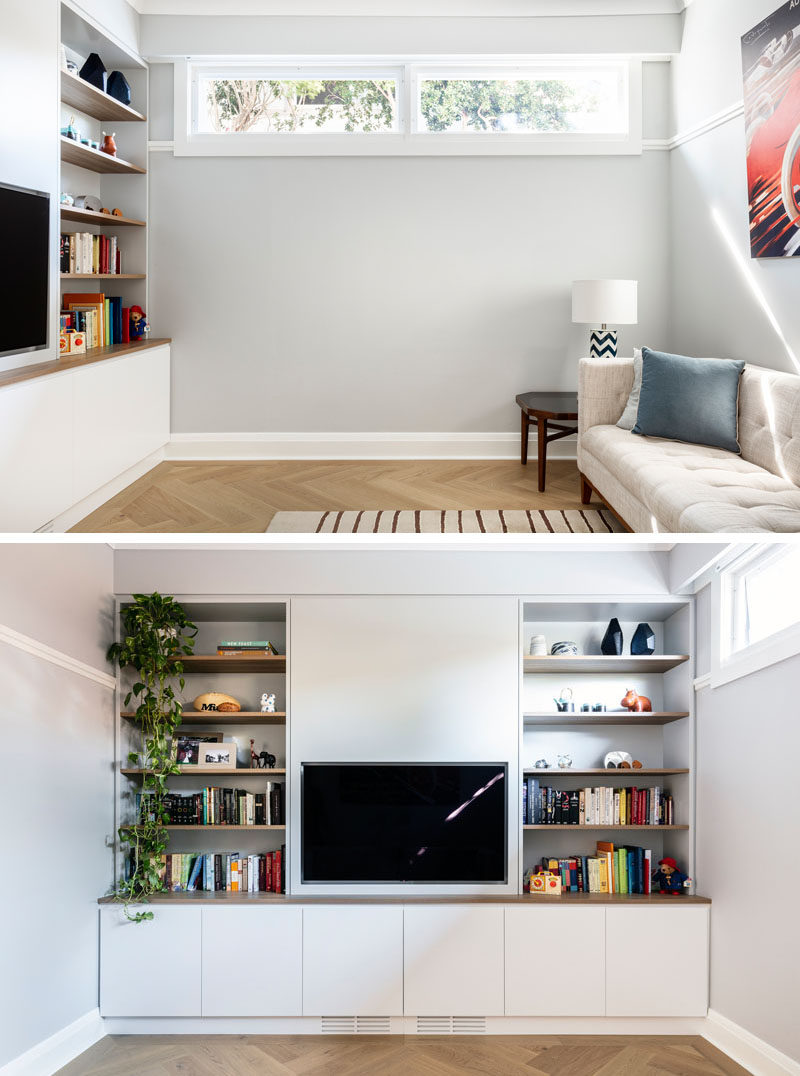 ---
A combined mudroom and laundry provides a functional space for the family to store coats and shoes, and have a separate place to do their laundry.
---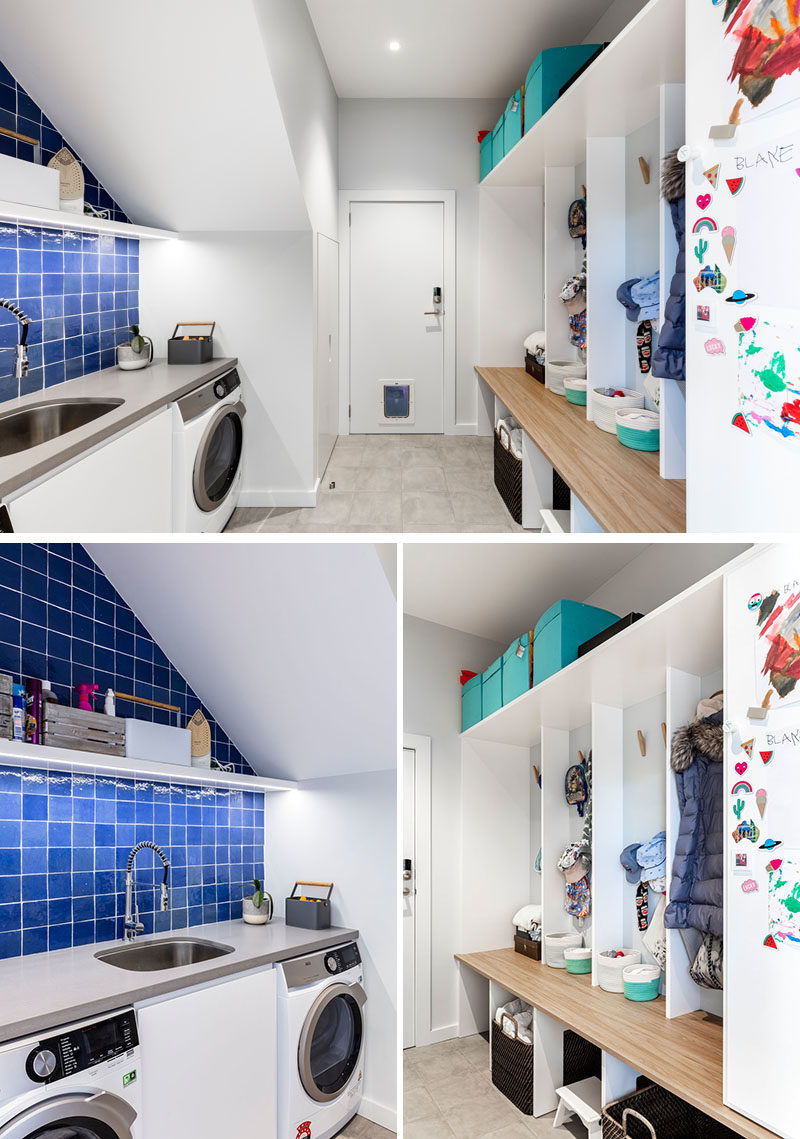 ---
At the end of the hallway, the home opens up into a large dining, kitchen, and living room.
---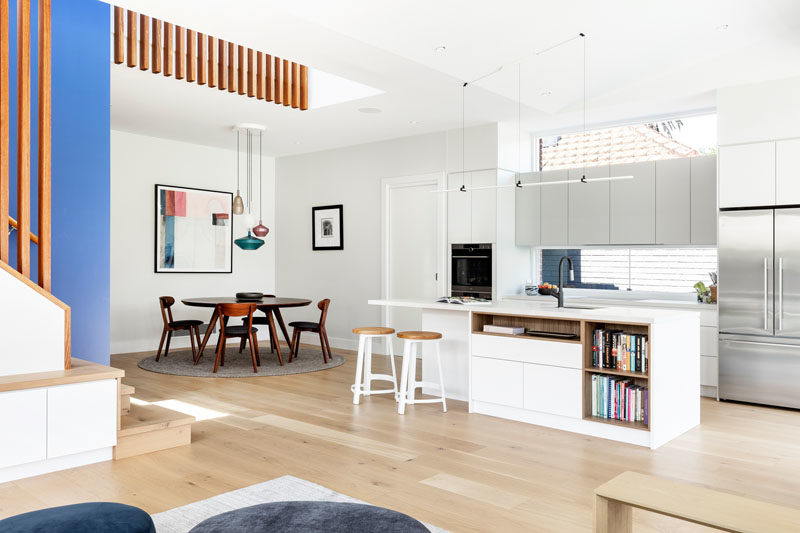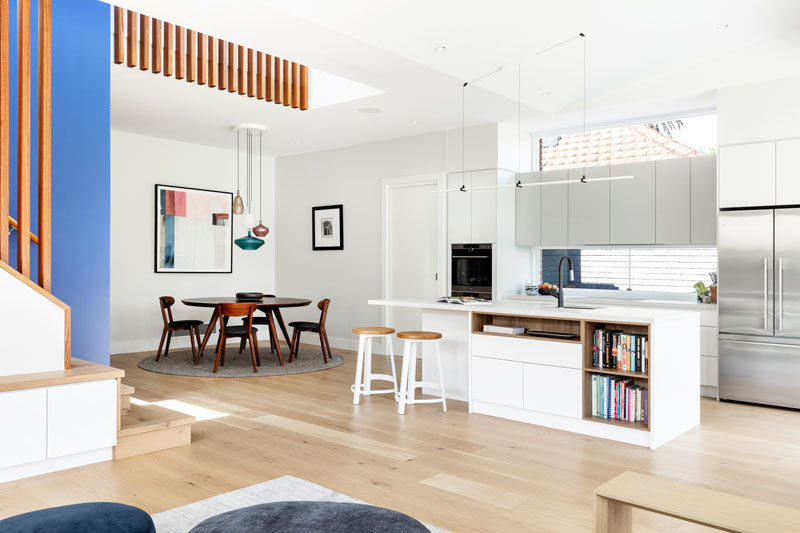 ---
Between the dining area and the kitchen is a door that opens to reveal a hidden pantry with a wine fridge.
---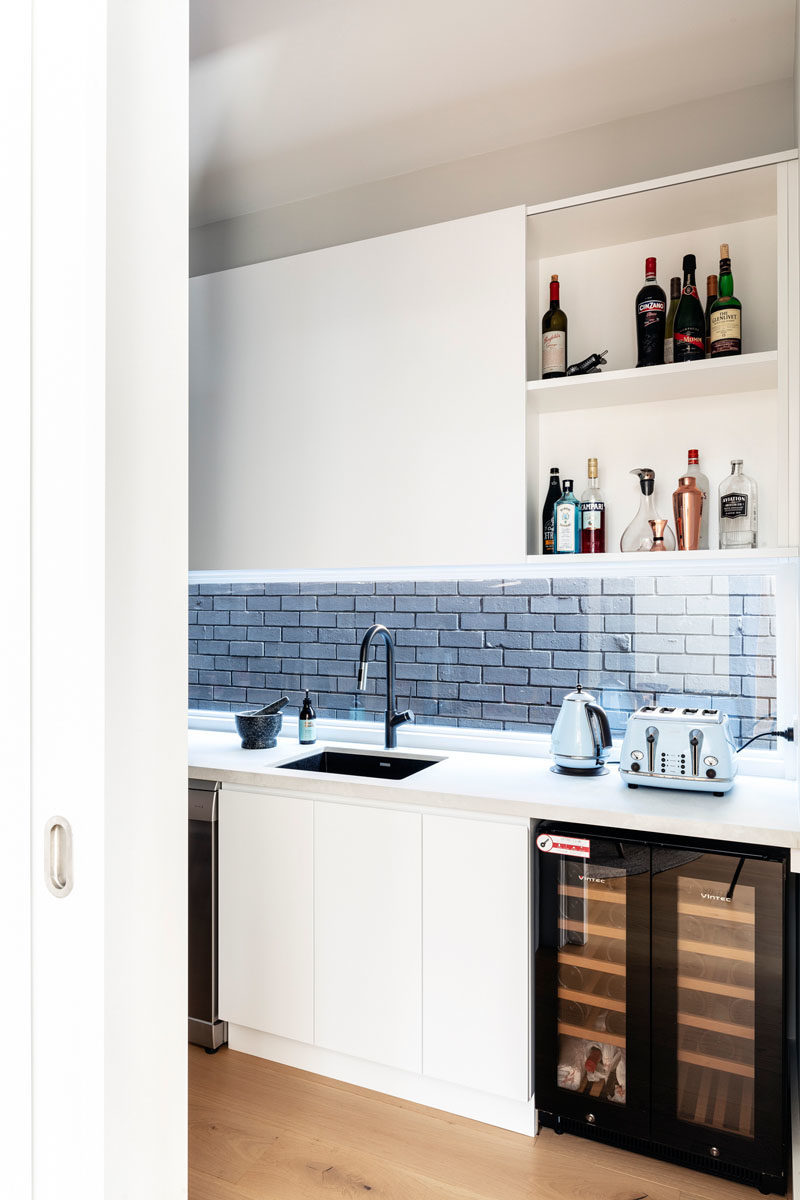 ---
In the kitchen, minimalist white cabinets sit flush with the walls, while the island provides additional counter space and open shelving for recipe books.
---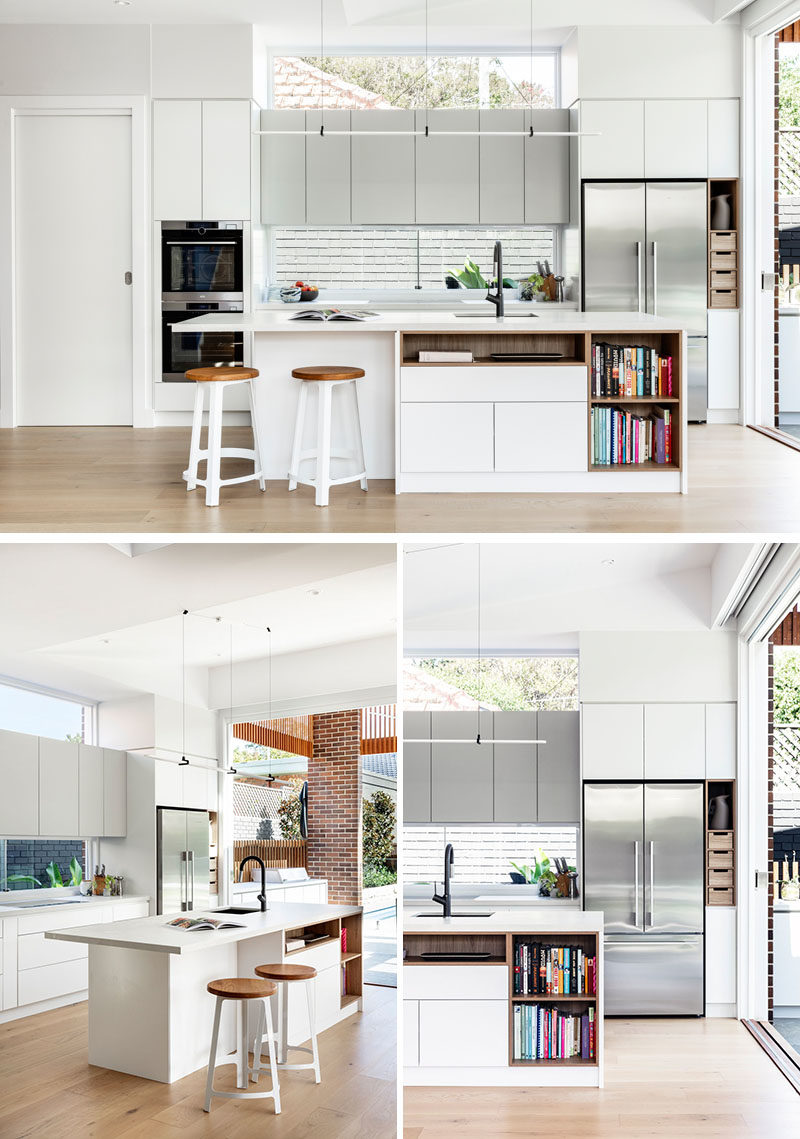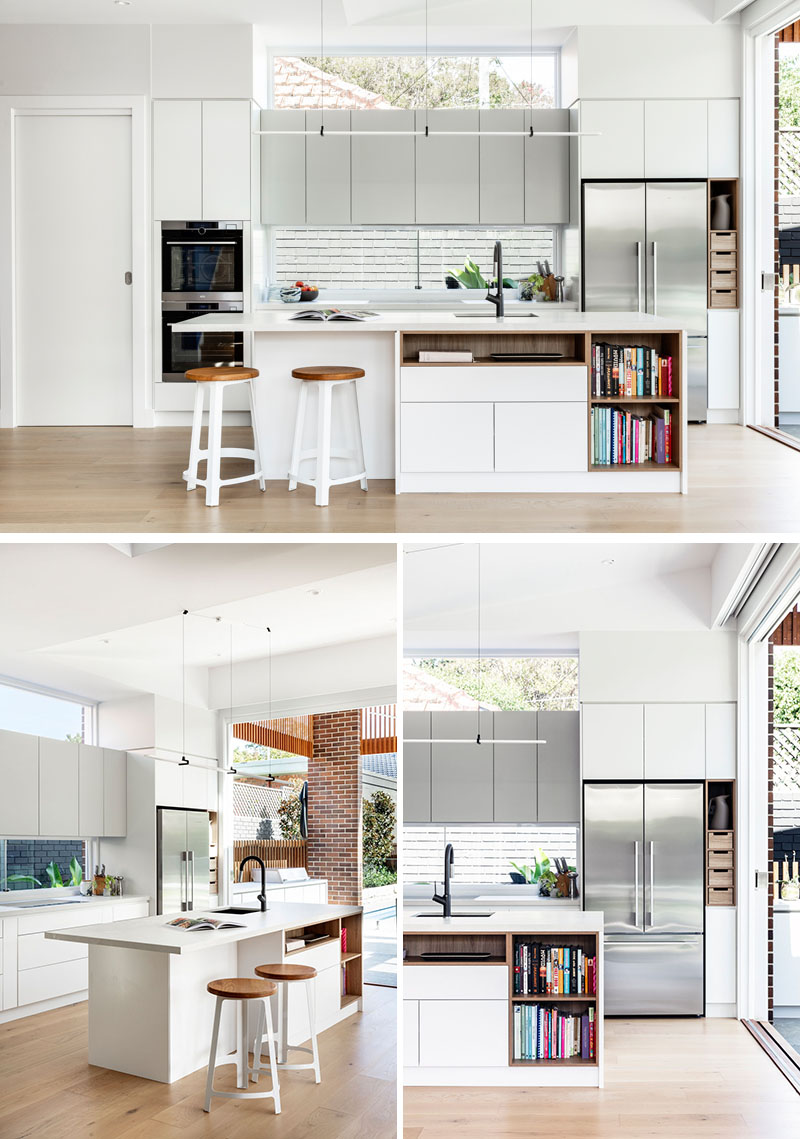 ---
Opposite the kitchen is the living room, that features plenty of windows, and a wall with wood-lined alcoves for the television and shelving.
---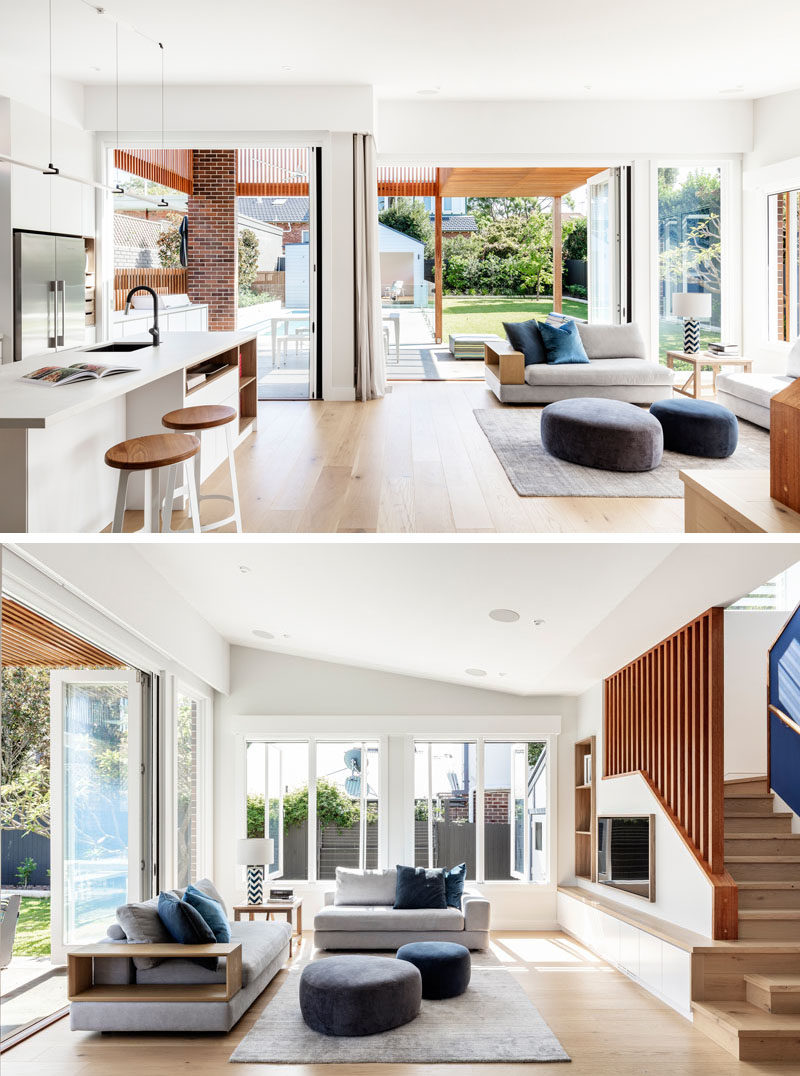 ---
Both the kitchen and the living room open to the patio that has an outdoor kitchen, a covered dining area, and space for a couple of comfy outdoor chairs. Timber slats help to provide privacy from the neighbors.
---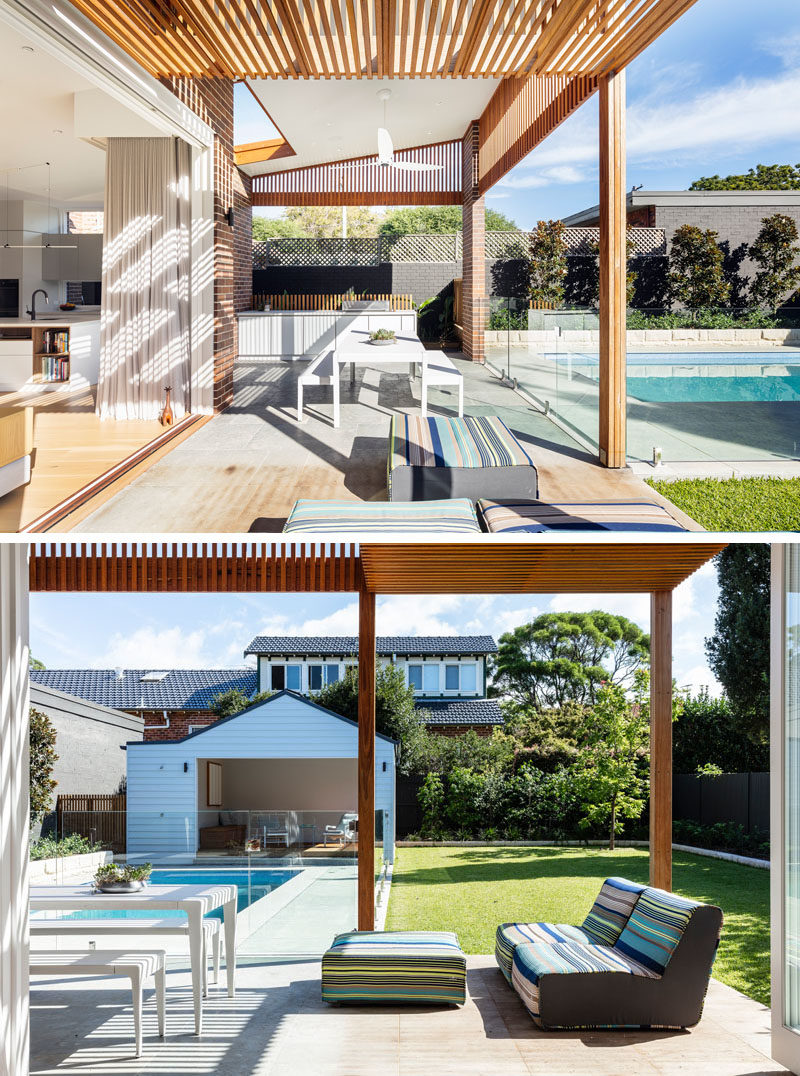 ---
A swimming pool, surrounded by a glass safety fence sits next to a grassy lawn, while a cabana provides shade on a sunny day.
---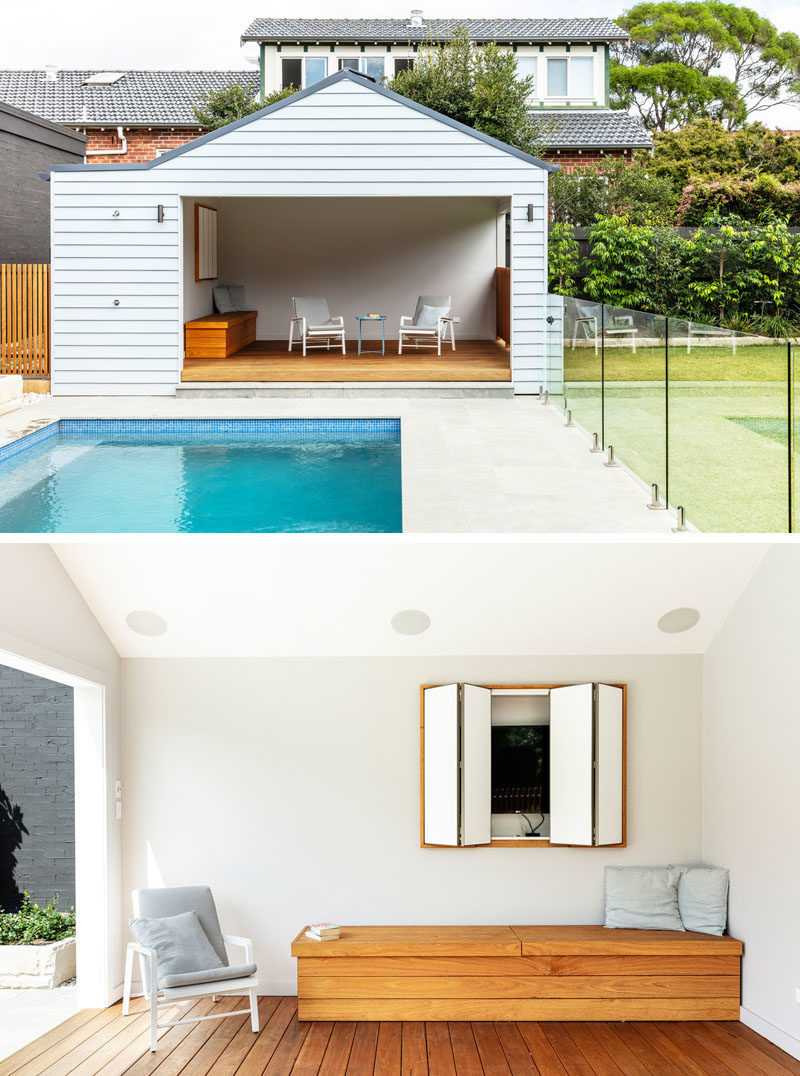 ---
The design of the cabana also has wood slats that complement the wood slats on the house.
---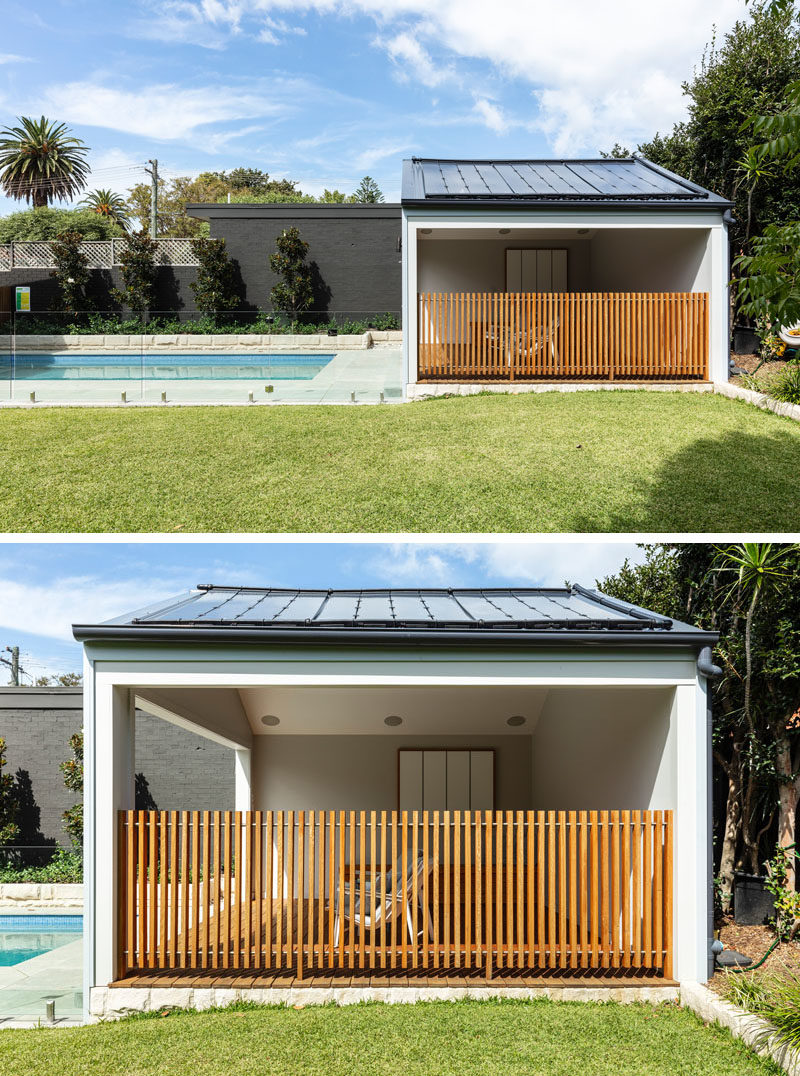 ---
Back inside, and by the blue accent wall are wood stairs that lead to the upper floor of the home.
---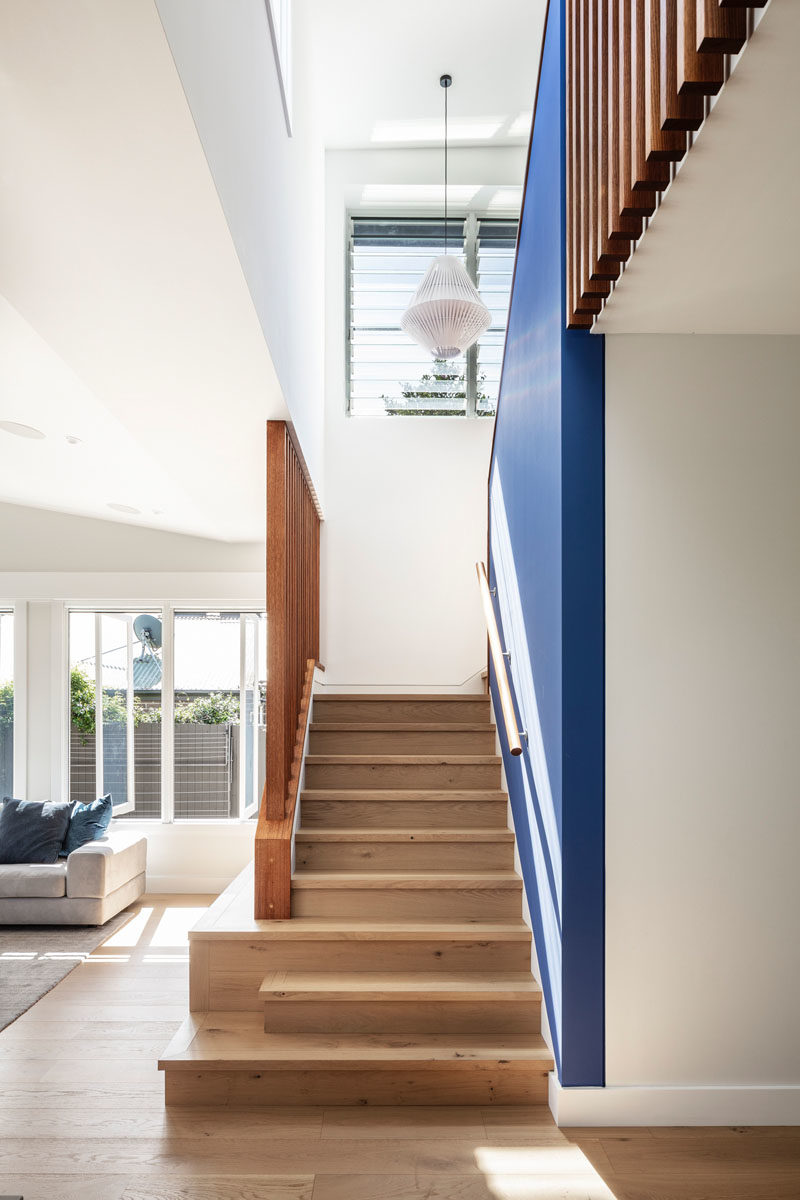 ---
Upstairs there's additional bedrooms and bathrooms, like this one that features large grey square tiles that cover the wall.
---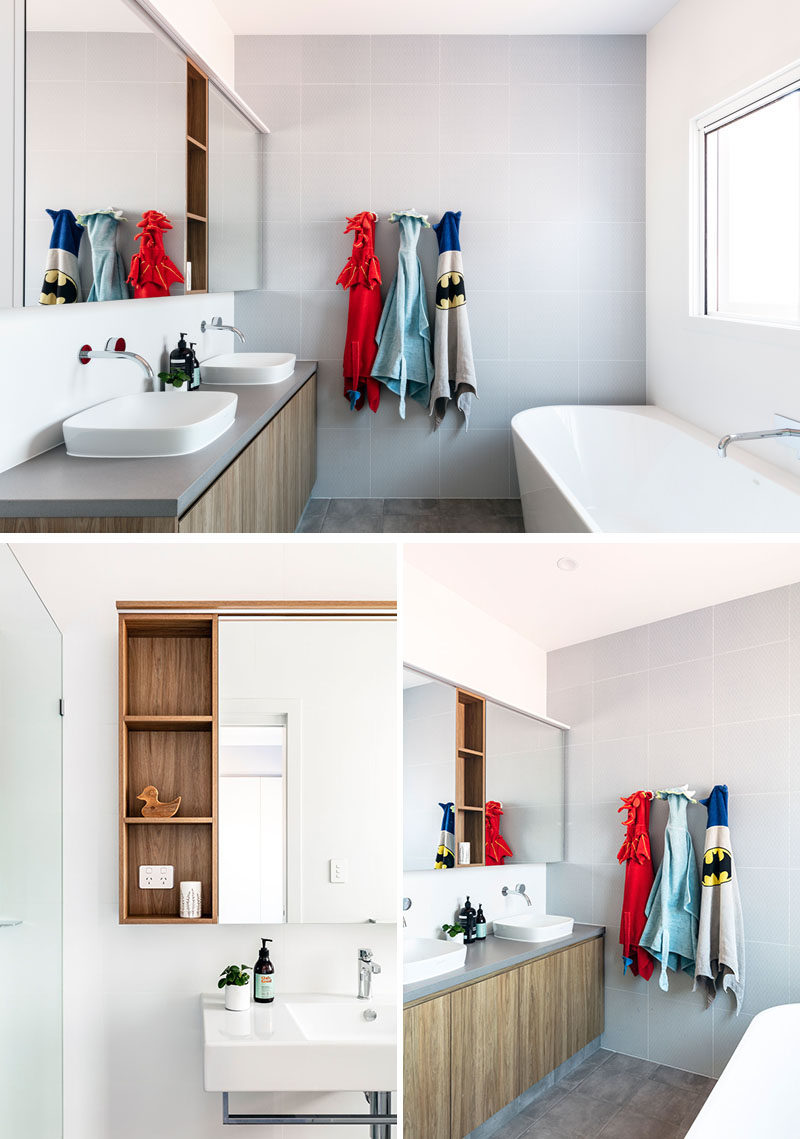 ---
Here's a look at the floor plan that shows the layout of the home.
---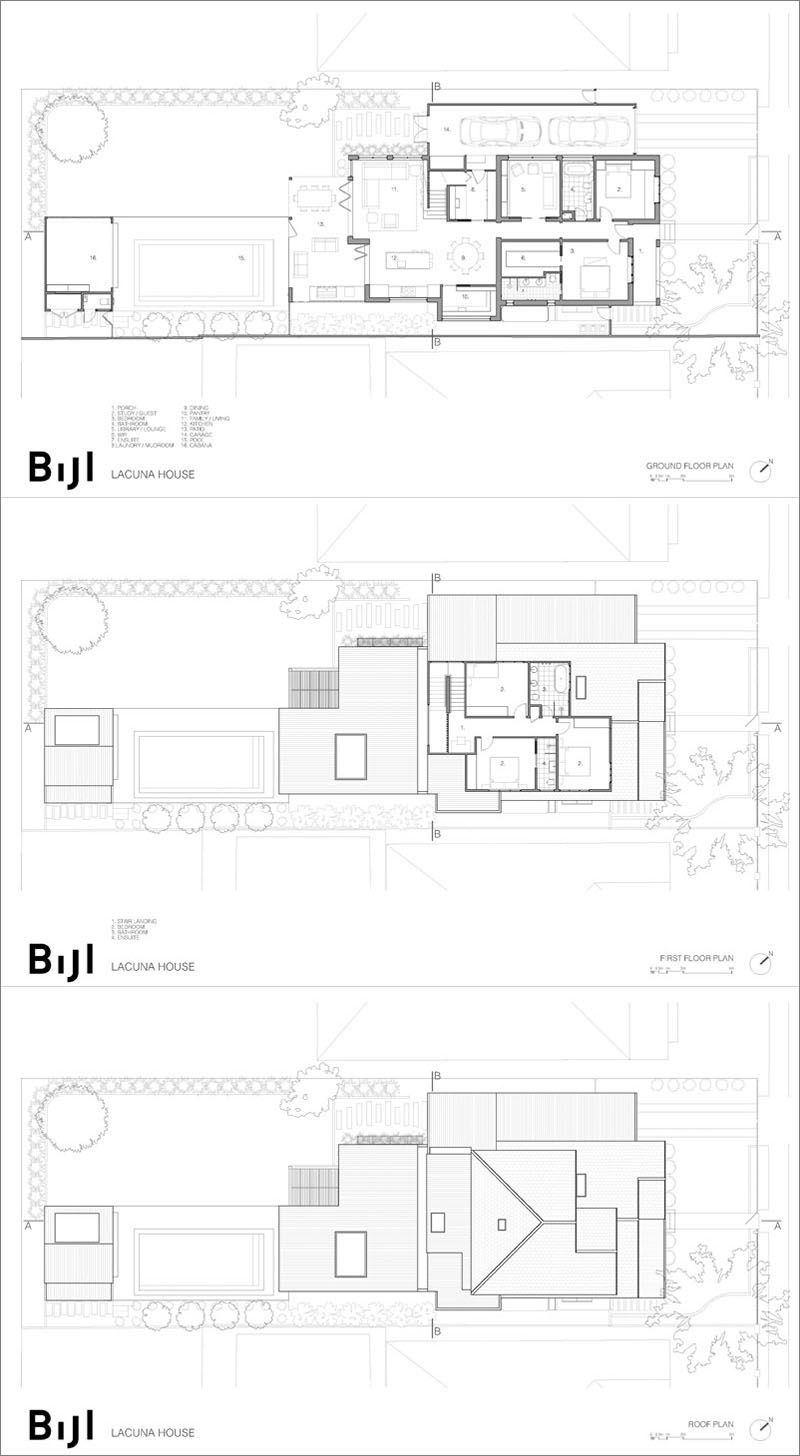 ---
Get the contemporist daily email newsletter – sign up here