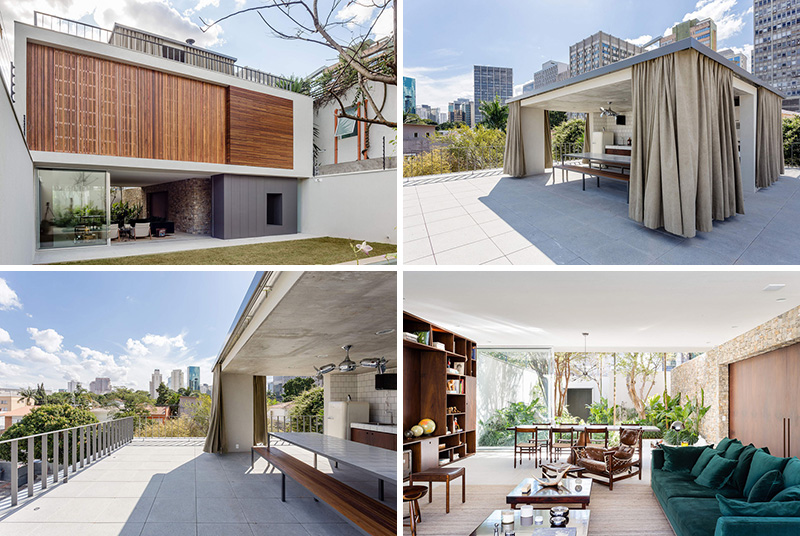 Architect Felipe Hess has designed Casa Lara, a home with an amazing city view from the rooftop party space, in São Paulo, Brazil.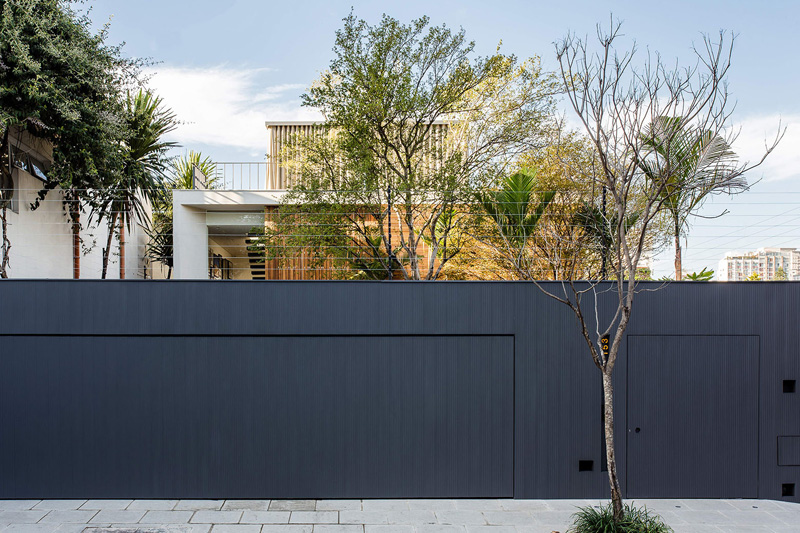 Hidden behind a large black wall, the house has two gardens, one in the front, and one in the back.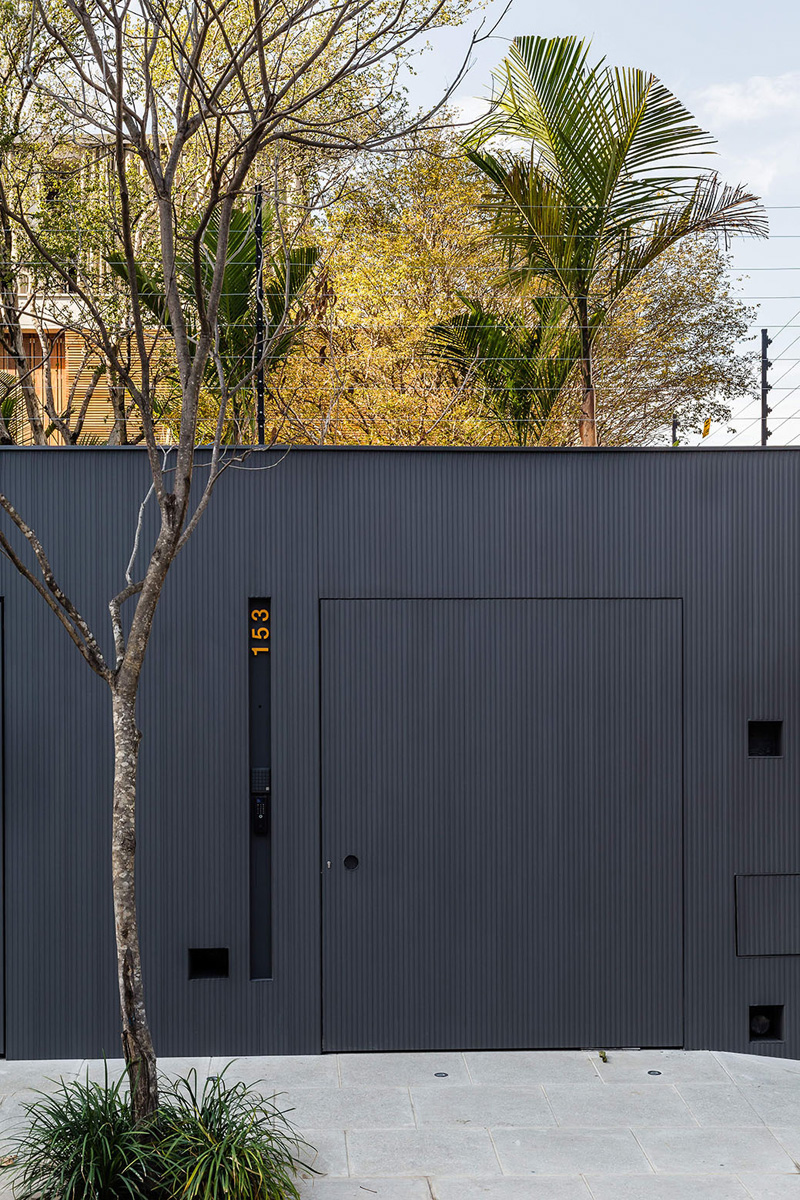 As you enter the home, you are greeted by a flourishing tropical garden with a pathway that leads to the house, where you enter the combined living/dining room.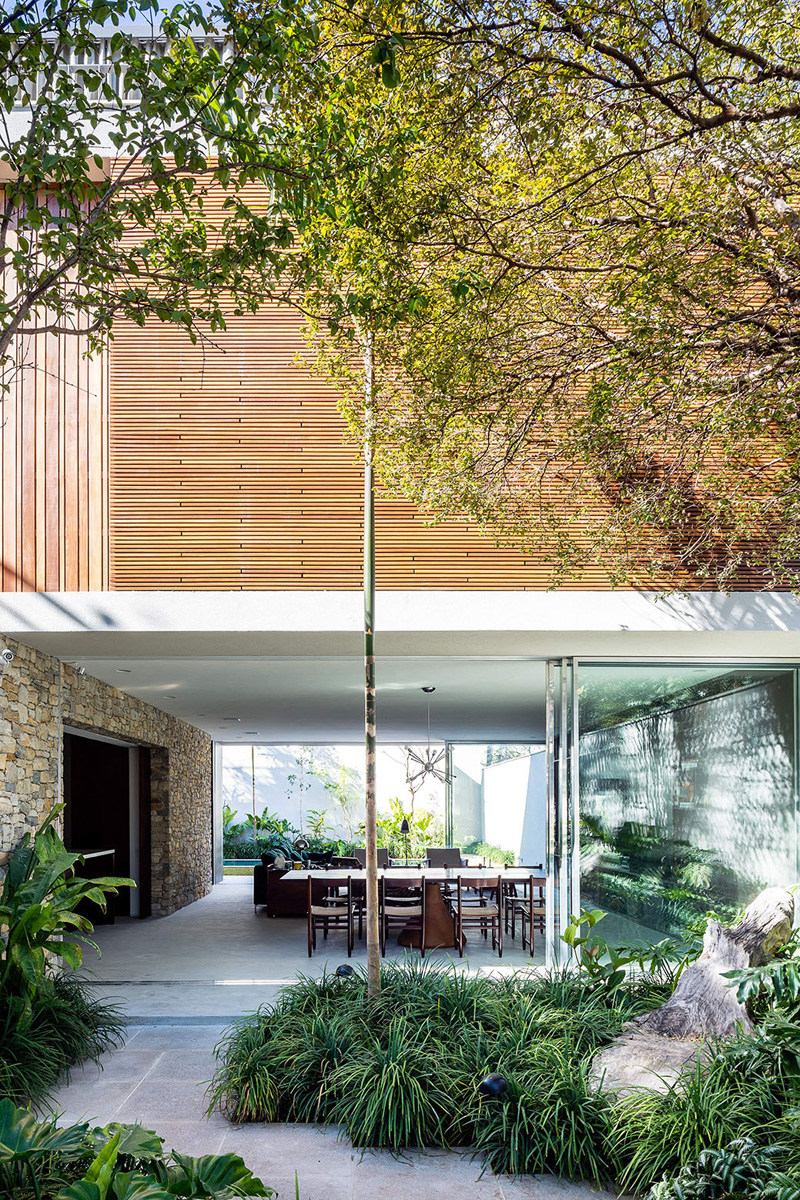 The house has 3 levels, ground floor with the gardens, first floor with three bedrooms, and the rooftop.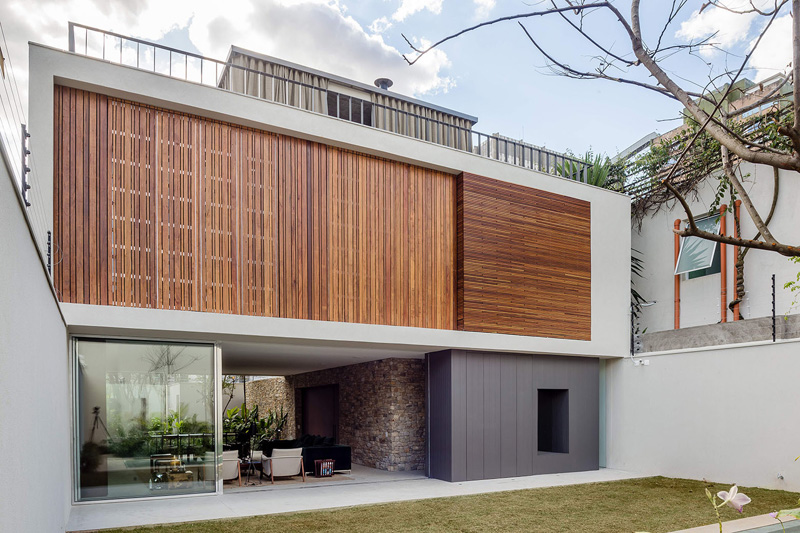 A large stone wall carries from the outside, through to the living the area.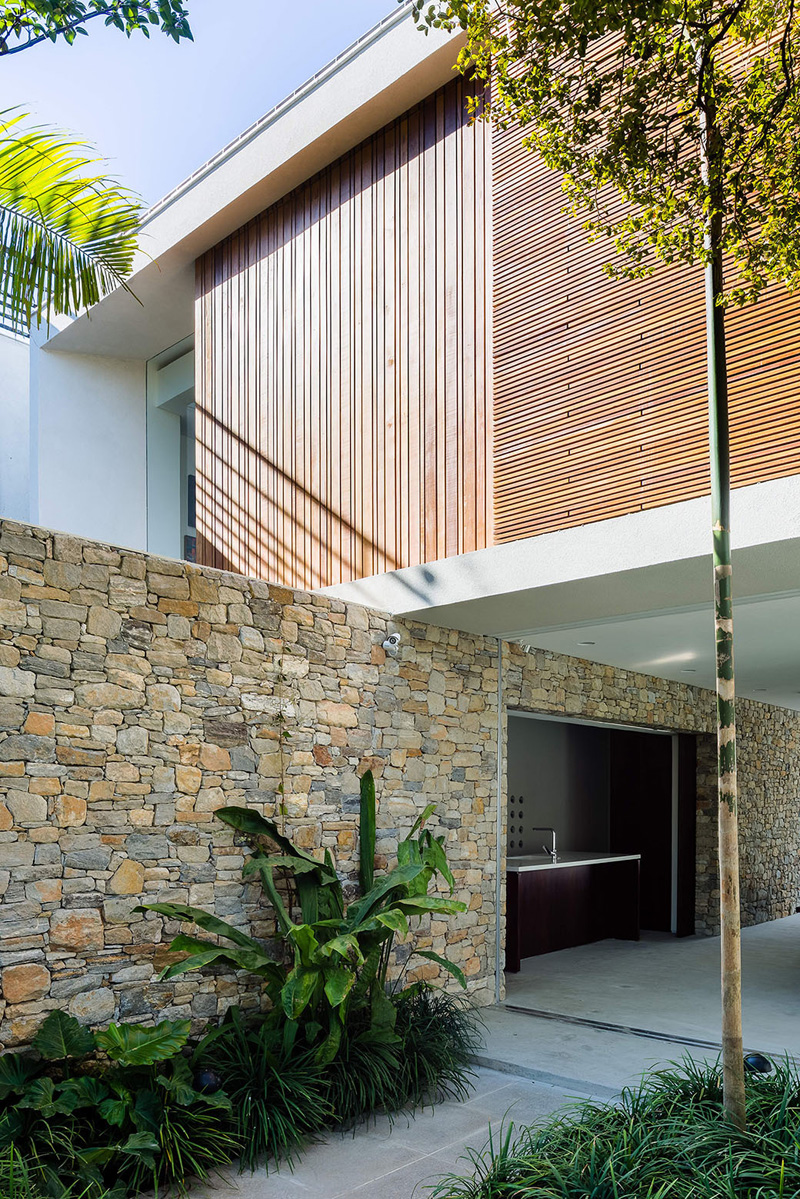 From the living room, you can see that the back garden has a swimming pool.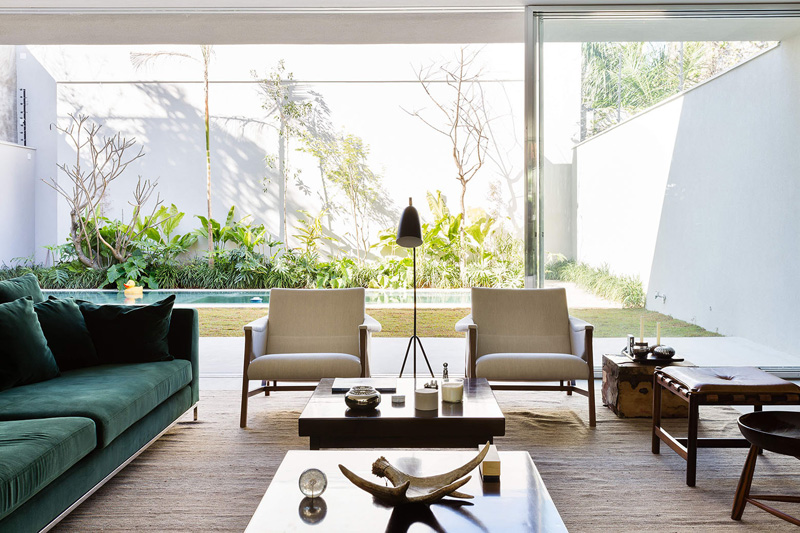 Behind the stone wall, we find the kitchen and laundry.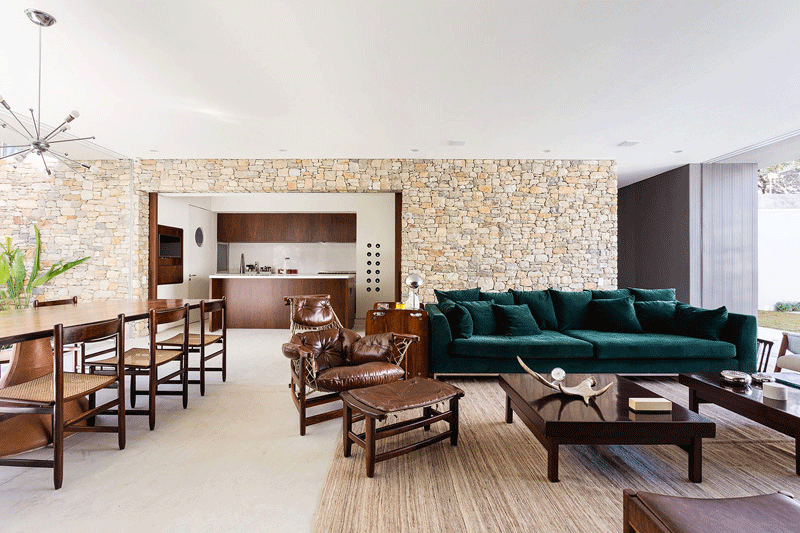 The kitchen can easily be closed off to the living area when needed.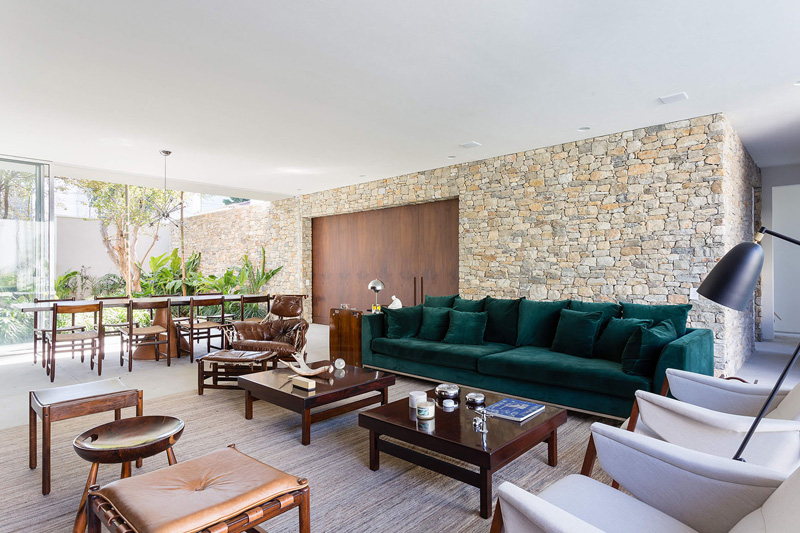 A wooden wall unit has been custom built to provide a wall of display nooks.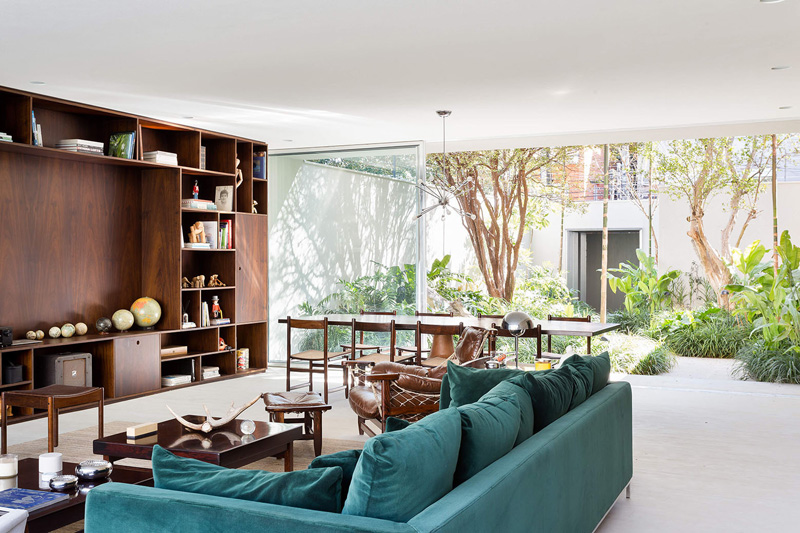 The bedrooms also feature built-in cabinetry, allowing for plenty of storage.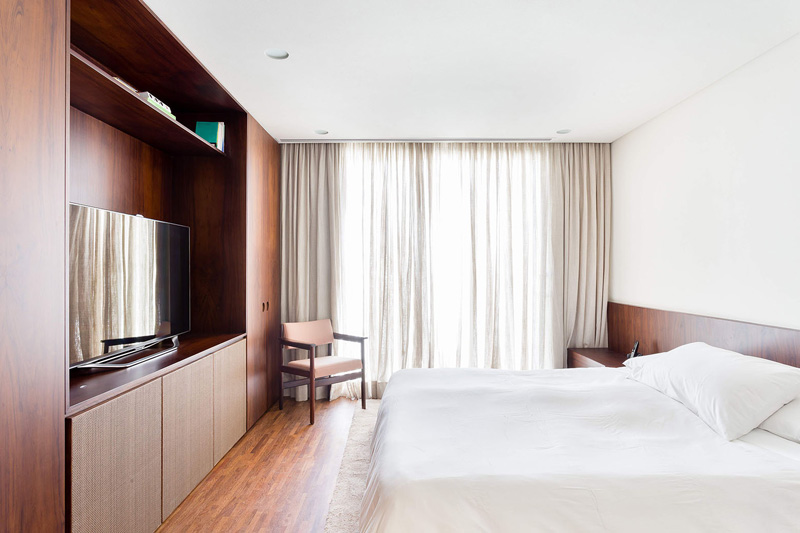 The wooden floor from the bedroom, flows into the bathroom.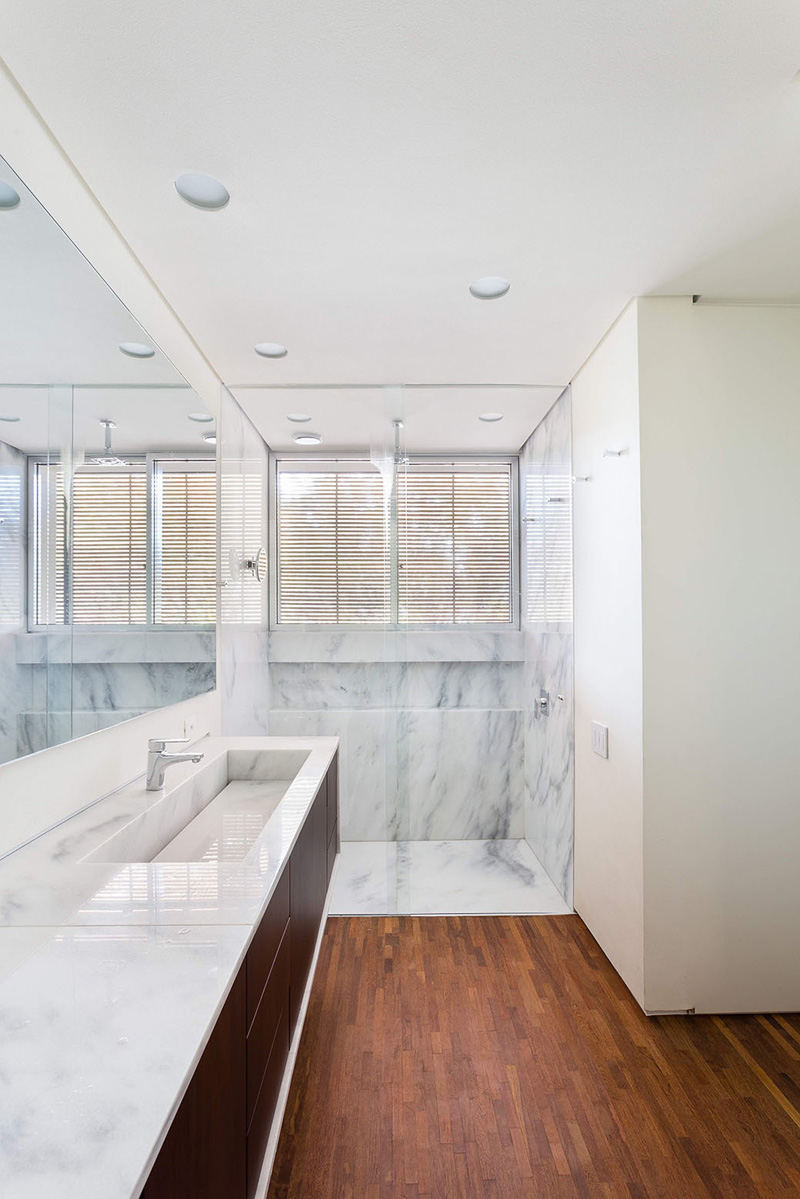 A wall of artwork leads you to the stairs, which take you to the rooftop.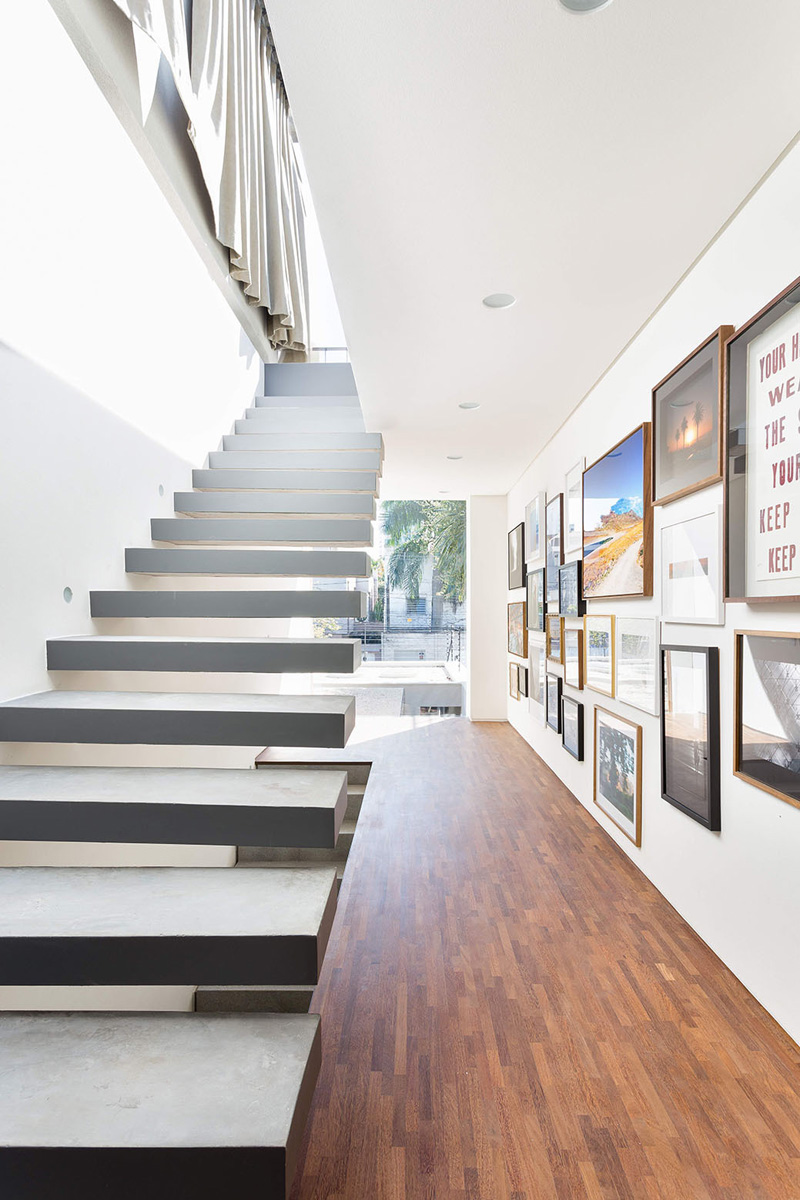 On the rooftop, there is a hidden entertaining area.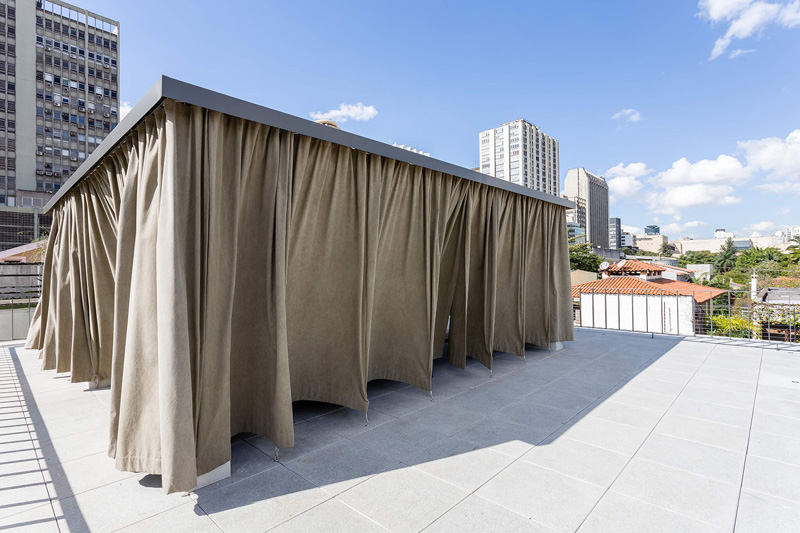 Behind the curtains is a large table and a kitchen.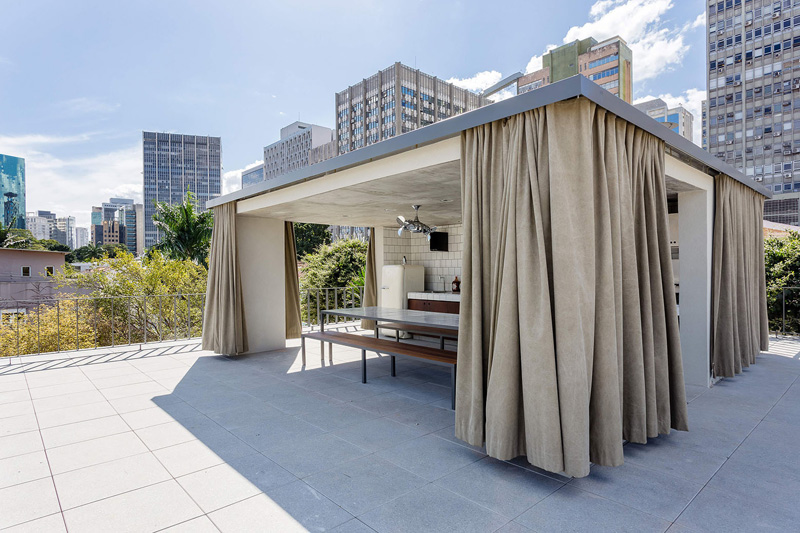 Here you can see views of São Paulo.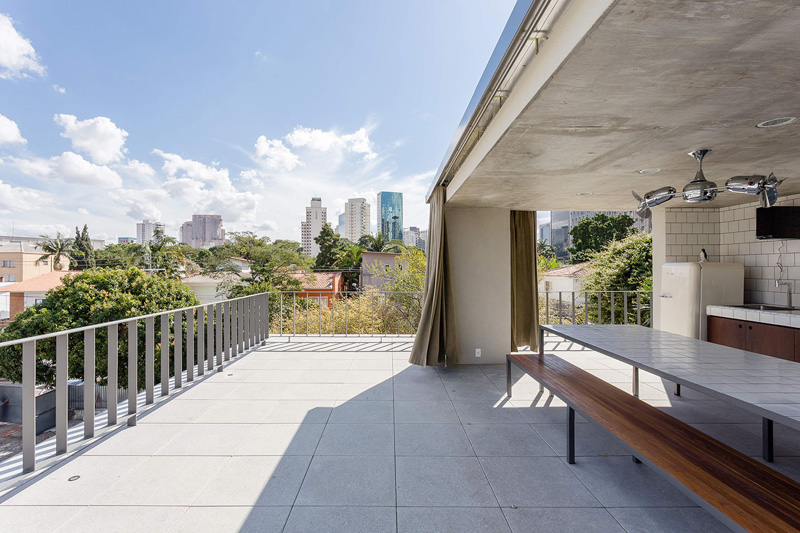 A large dining table with bench seating is perfect for entertaining.