VARDAstudio have designed the "House with a wooden skin" in Platres, Cyprus.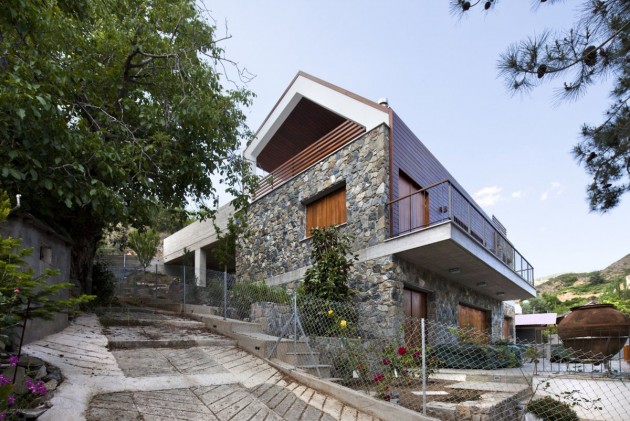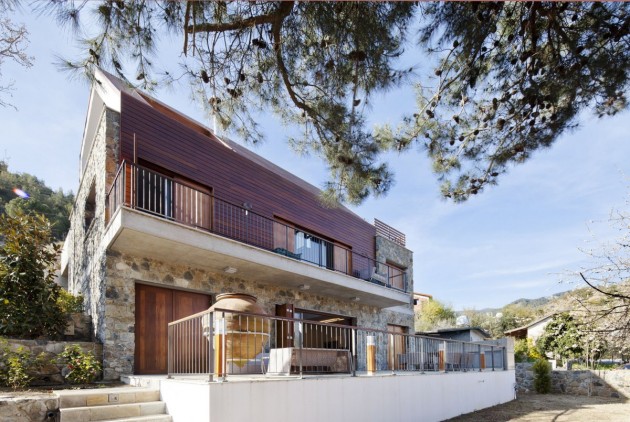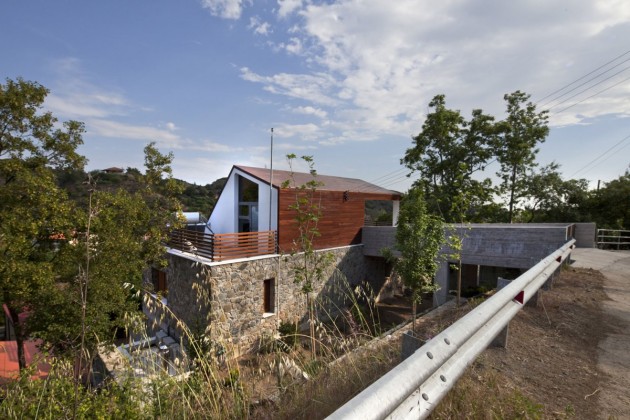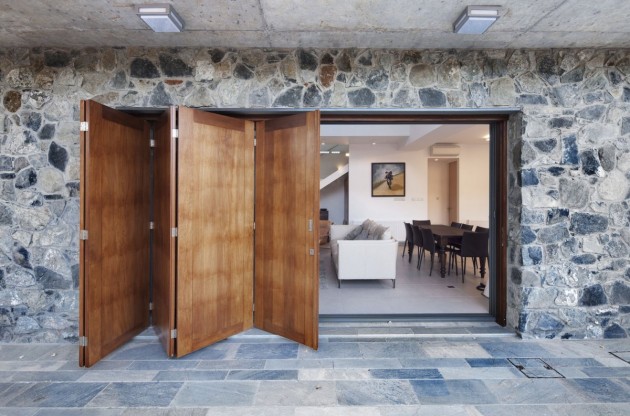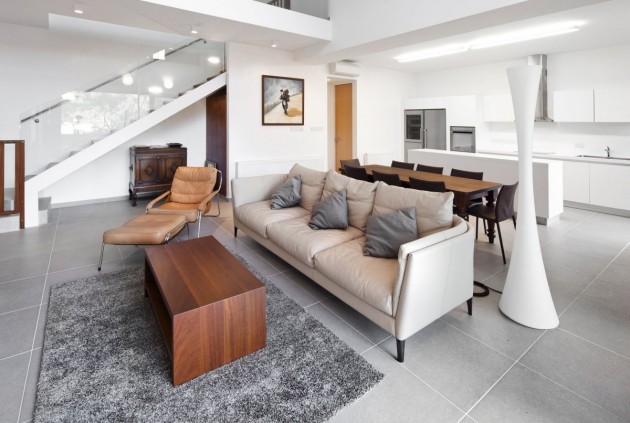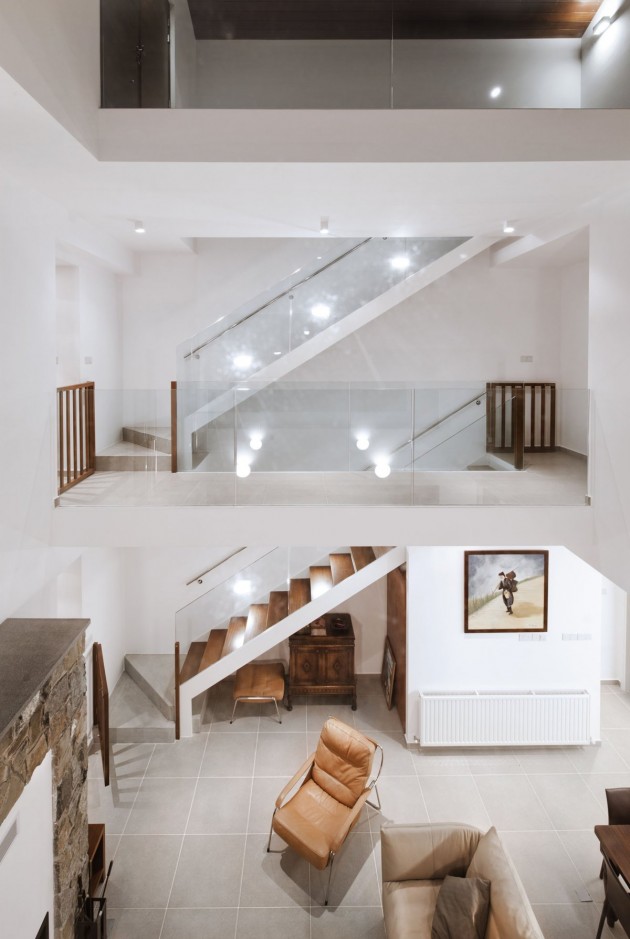 Description from VARDAstudio:
House is located on a very dramatic hill in ethnical village of Cyprus. The facades and the roof of this house comprise one entity. The skin, consisting of Irokko wood cladding, is open in strategic places in order to let the environment in – "window to nature". Maximizing this effect and functional arrangement the entry of the house is placed from the top of the hill. The exterior looks rather solid and enclosed using very traditional materials and details: local stone, wood, shutters. Though the main interior vertical axis – void creates continues emotional experience through all the house bringing the light in each floor.
Design by VARDAstudio
Photography by Maria Efthymiou
.