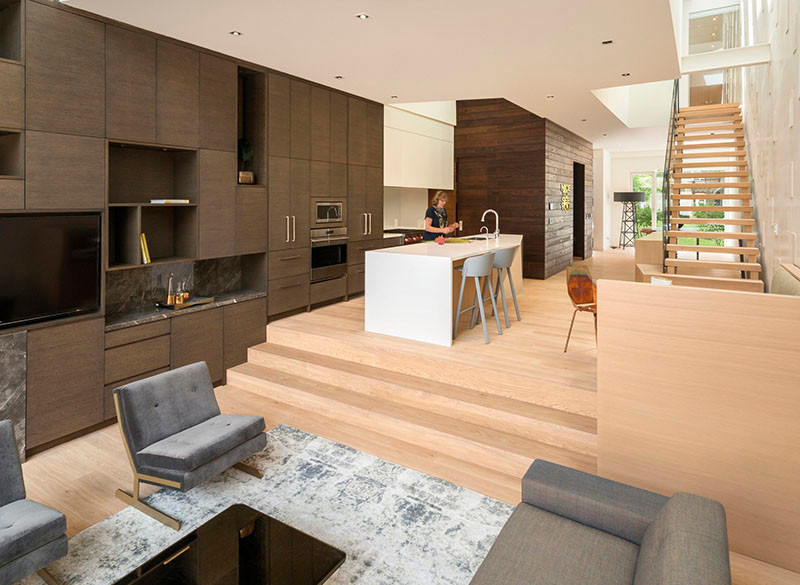 When Architects Luc Bouliane were designing this contemporary townhome in Toronto, Canada, they decided to create a split-level between the kitchen and living areas.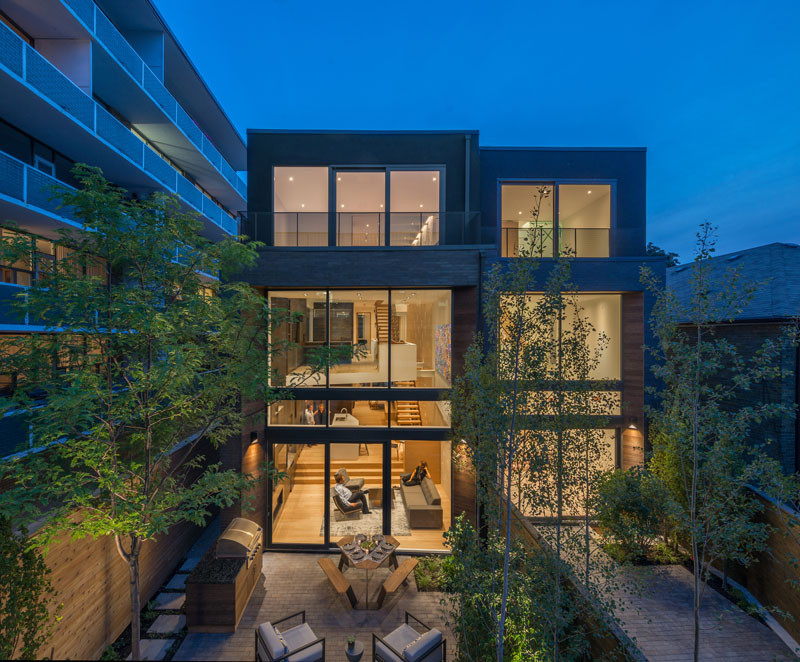 ---
By including a split-level, they were able to define the living area, making it somewhat, but not completely separate from the kitchen and breakfast nook.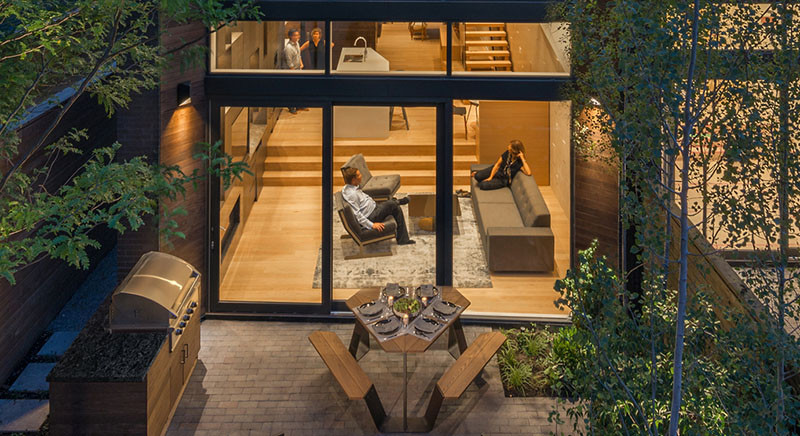 ---
As the overall space has plenty of windows, by having the split-level define spaces instead of wall, light can flow through the entire interior uninterrupted.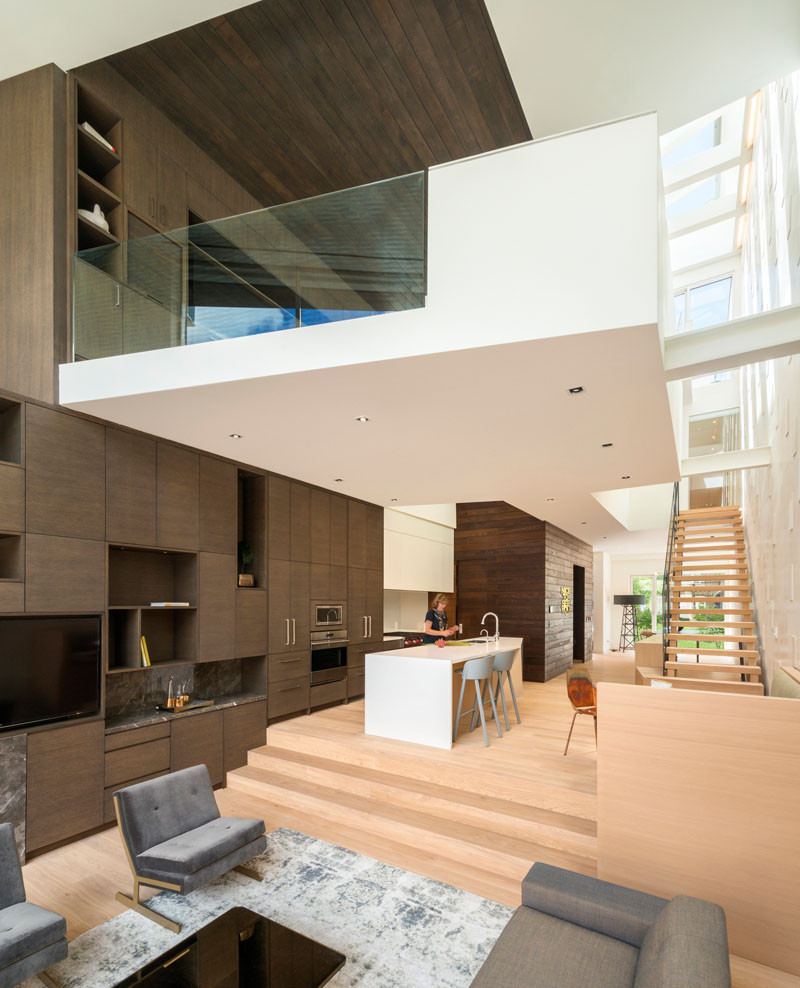 ---
The split-level also allows the space to be kept open, allowing the sight lines and views to also be uninterrupted.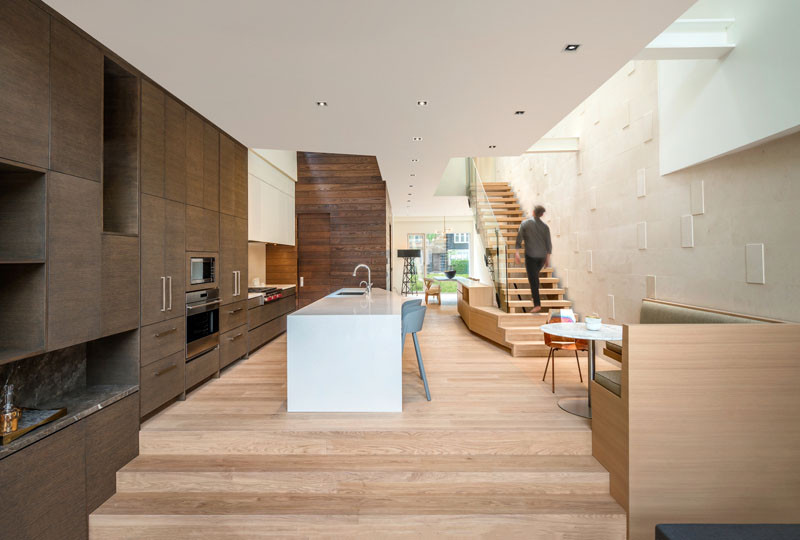 ---
Even though the cabinetry flows from the living area to the kitchen, the two spaces still feel slightly separate because of the split-level between them.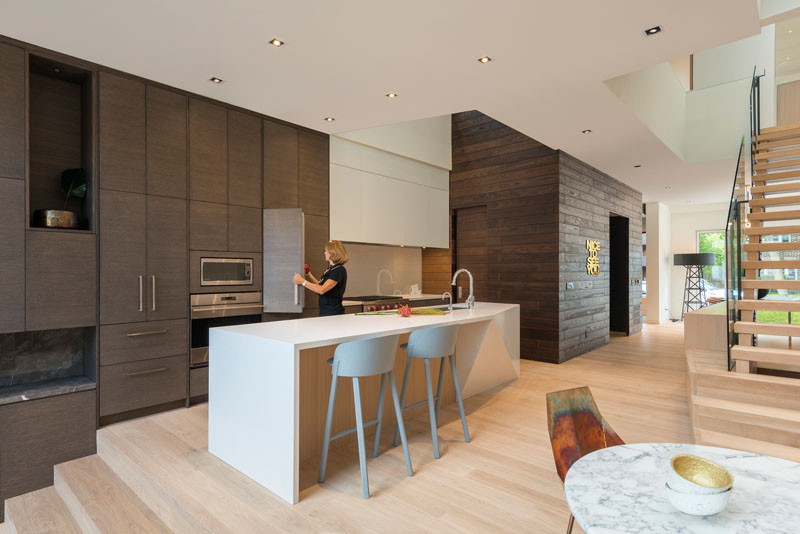 ---
Here's the view from the front of the house, looking towards the kitchen and backyard. From this angle, you can't even see the living area furniture, as it's tucked away behind the wall next to the breakfast nook.