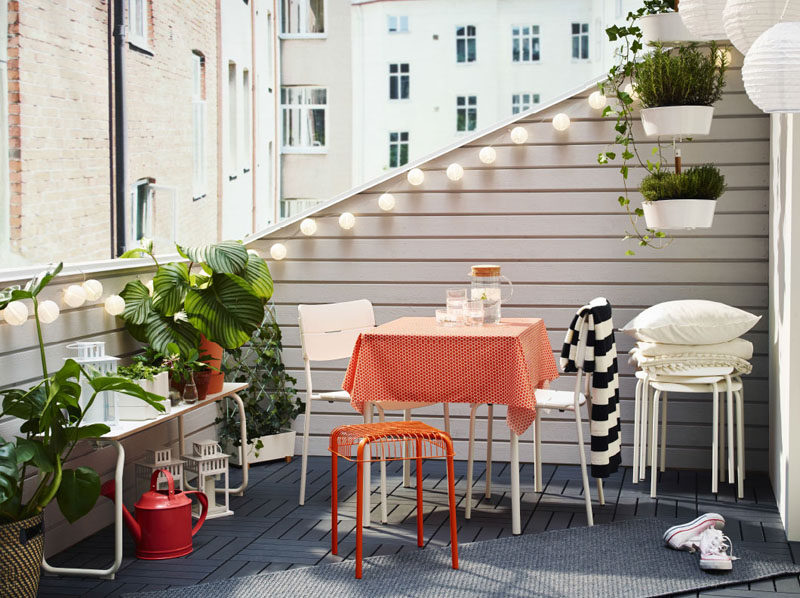 Inspiration via Ikea
The days are getting longer and the temperatures are rising. It's time to make sure your balcony is summer ready! So we've put together some items to help you achieve the ultimate balcony.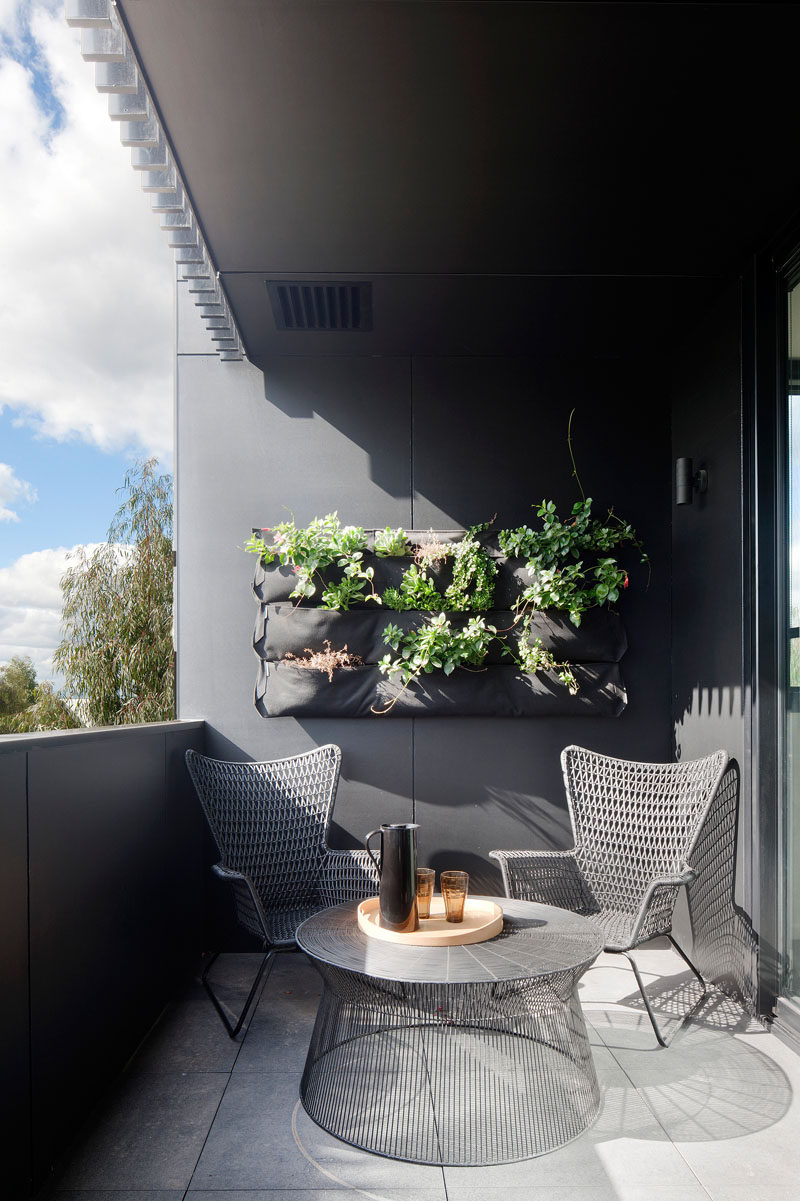 ---
Wood floor tiles are an easy way to completely transform the look of a balcony. These modular tiles are really quick to lay, and you can take them with you if you ever move.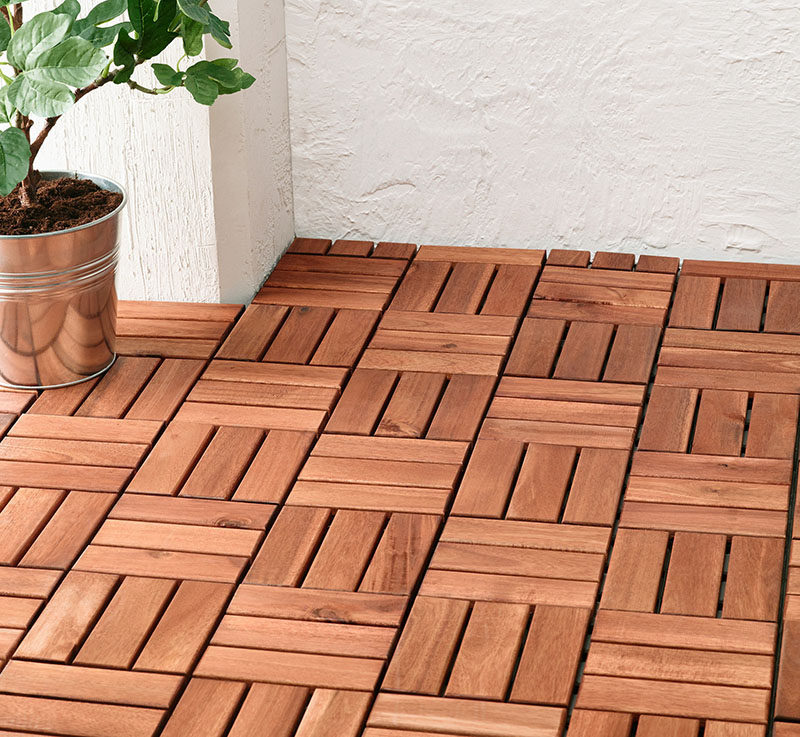 Runnen Outdoor Floor Tiles by Ikea.
---
You might not have enough room for a table, so consider something that can hook over the balcony railing, like this table.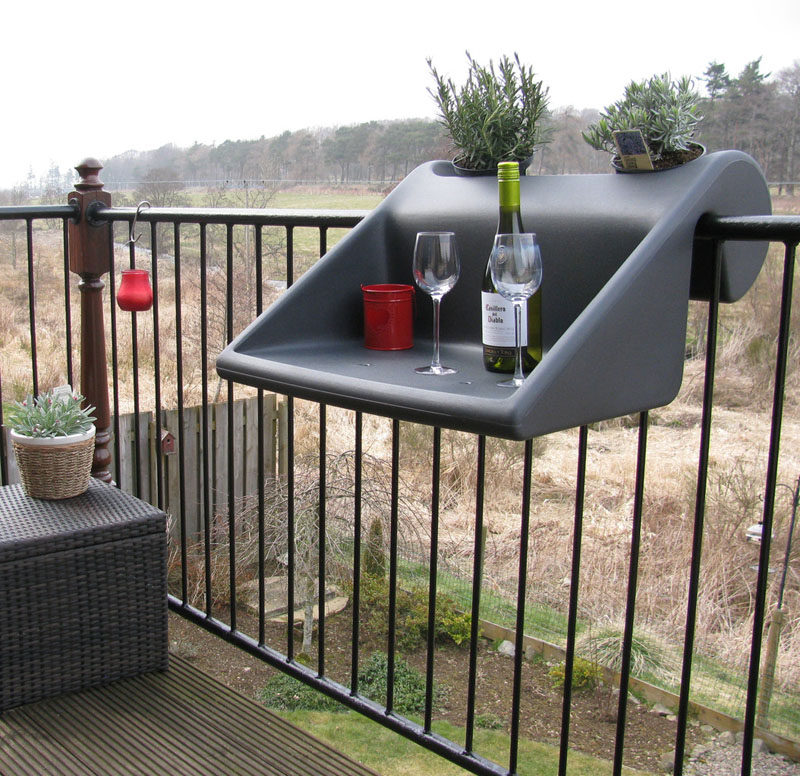 Table/Shelf Combo by Rephorm.
---
Another item you can hang off your balcony railing is a planter, perfect for those of you with a green thumb.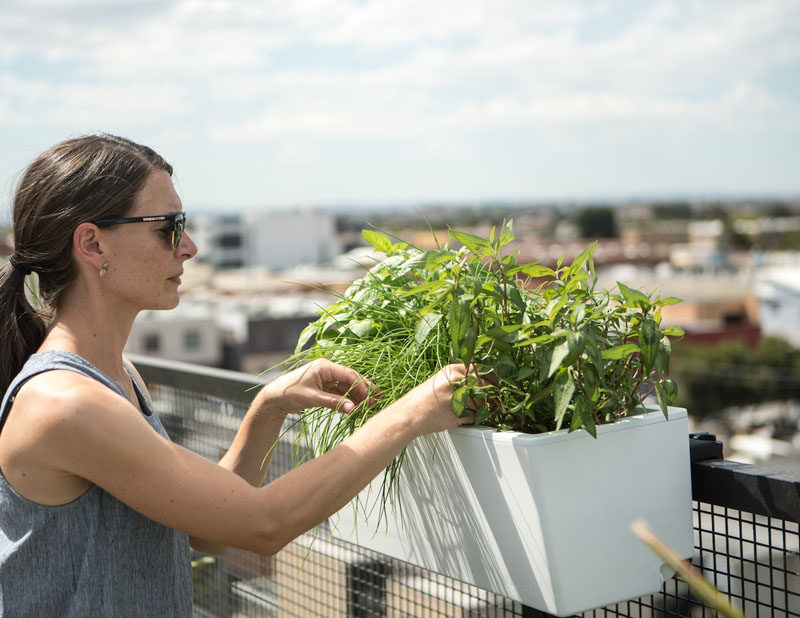 Self Watering Planters by Glowpear.
---
Depending on the size of your balcony, you might want to add some planters with leafy palms and ferns in varying heights to create an inviting 'tropical feel.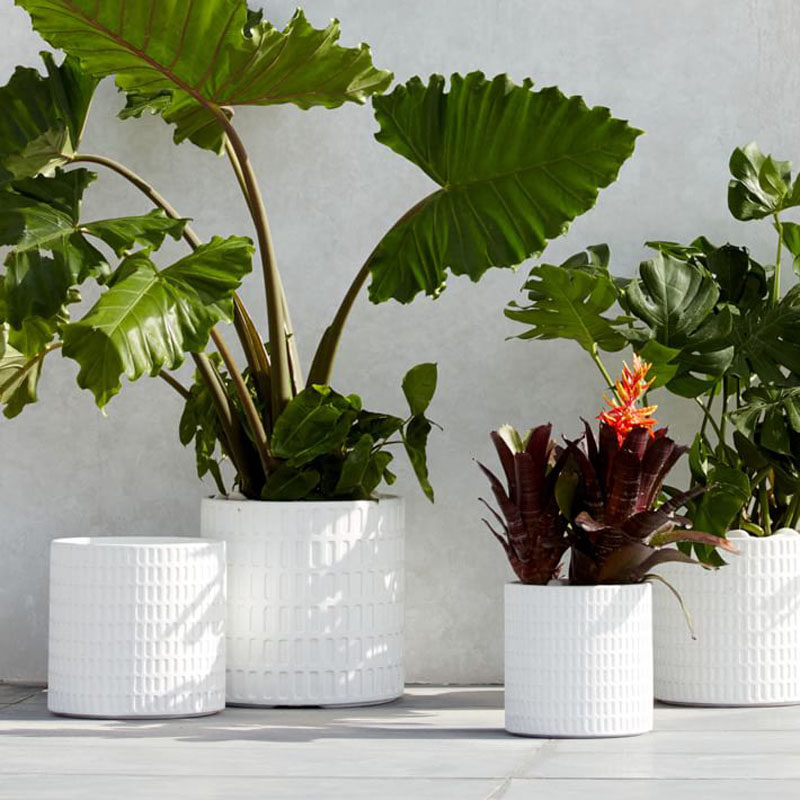 Grid Planters from West Elm
---
Lighting is always important if you want to enjoy your balcony at night. You could have some tea light holders, like the ones below, or hang some fairy lights.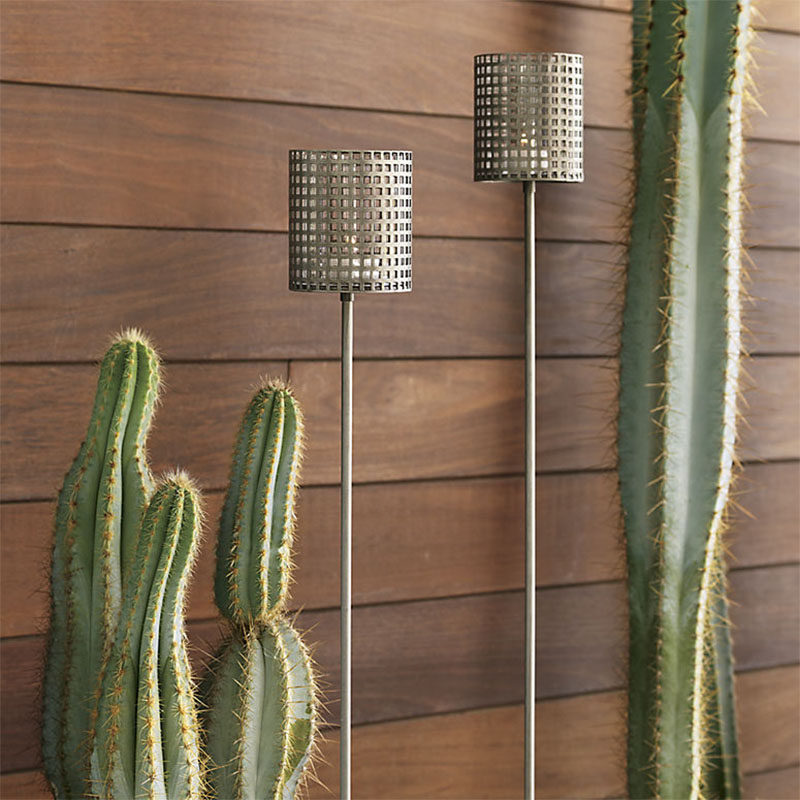 These tea light holders are from CB2.
---
Or create a warm and cozy ambiance with these portable LED lanterns.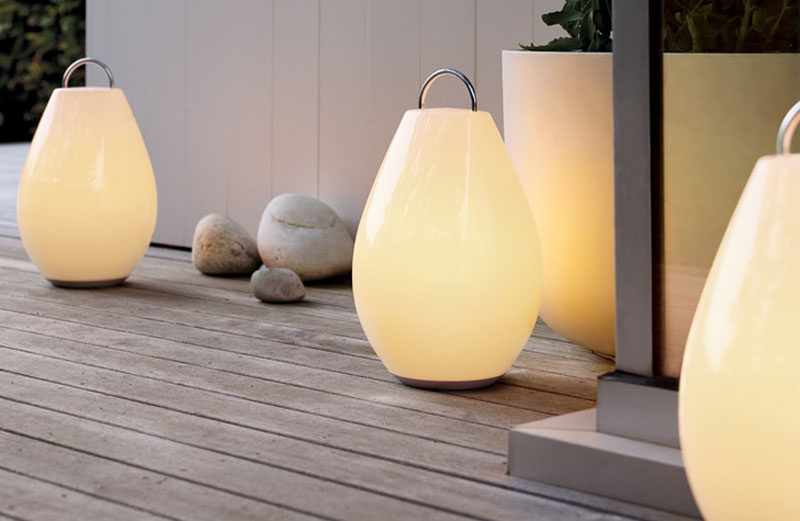 Luau Lamp designed by Duane Smith and Setfane Barbeau. Available at Design Within Reach.
---
If the corner of your balcony is looking a little bare, or you don't have much floor space, think about including a hanging planter.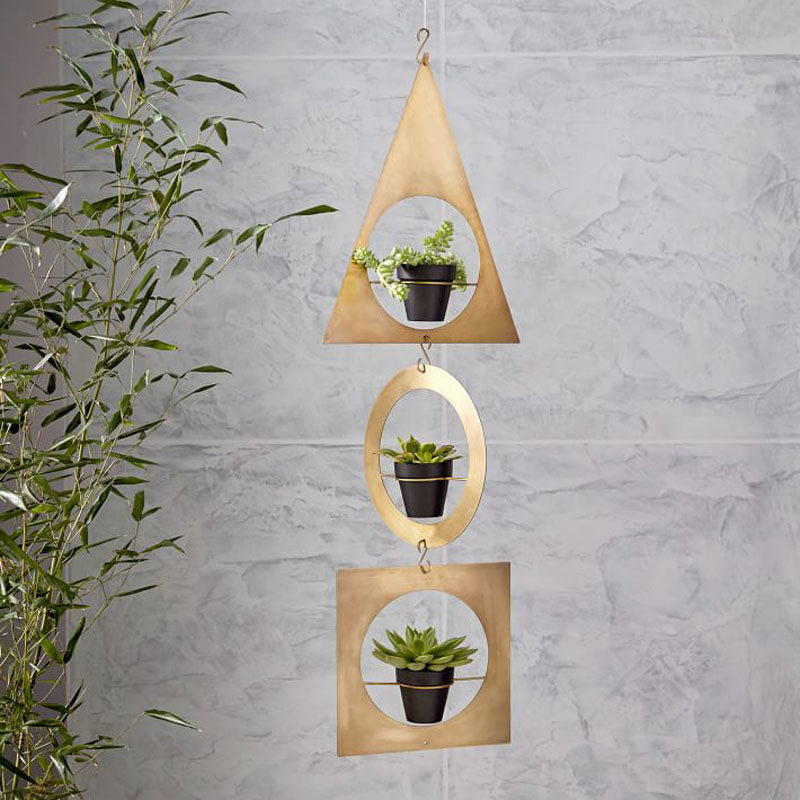 Gold hanging planter from West Elm.
---
If you're in the mood for some music, this brightly colored speaker not only looks great and plays your music via bluetooth, it's also waterproof.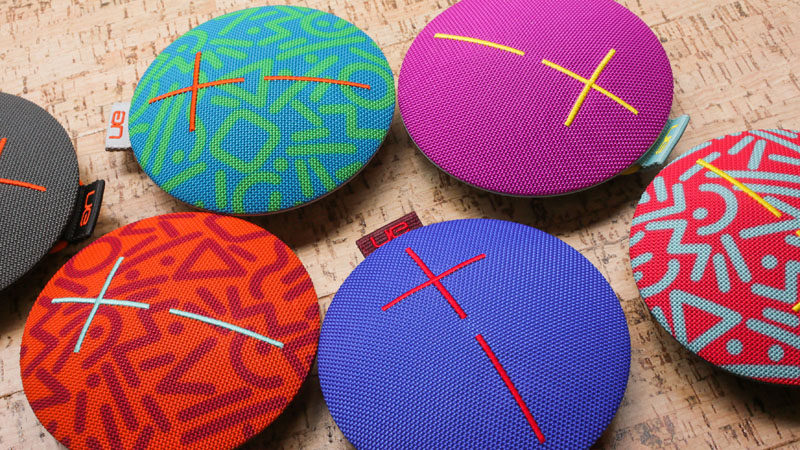 ---
So we've already covered plants on the railing, on the floor and hanging from the ceiling, but you could also attach some planters to your walls.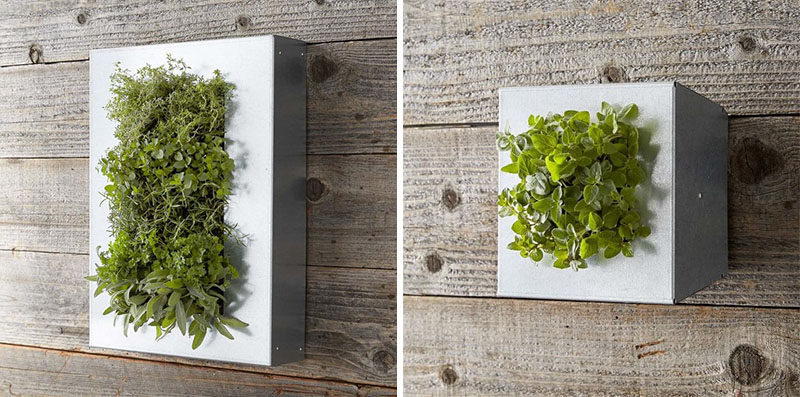 Galvanized Vertical Wall Planter by Williams-Sonoma.
---
On days where it might get a little chilly but you still want to get some fresh air on your balcony, make sure to have a throw blanket. Also great for adding a pop of color.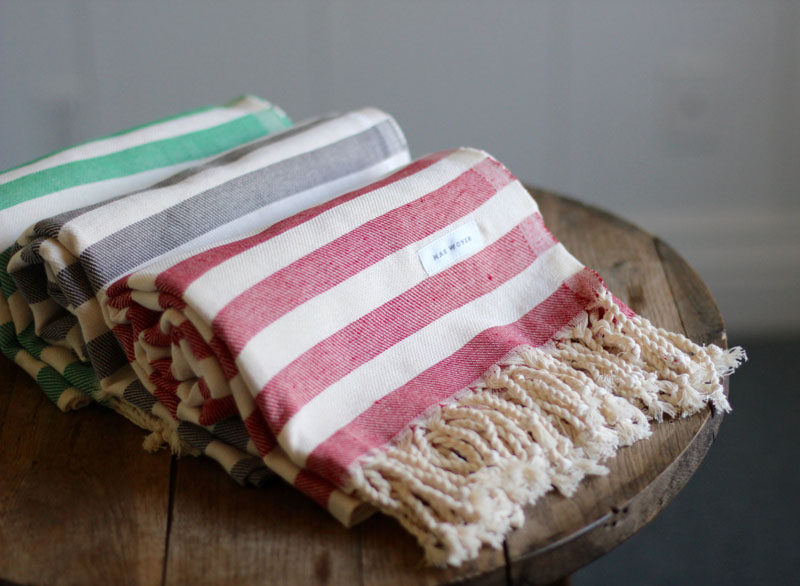 Turkish Towels by Maewoven.
---
It's always a good idea to have a tray on hand to make it easy to bring out all the things you need for a fun time on the balcony.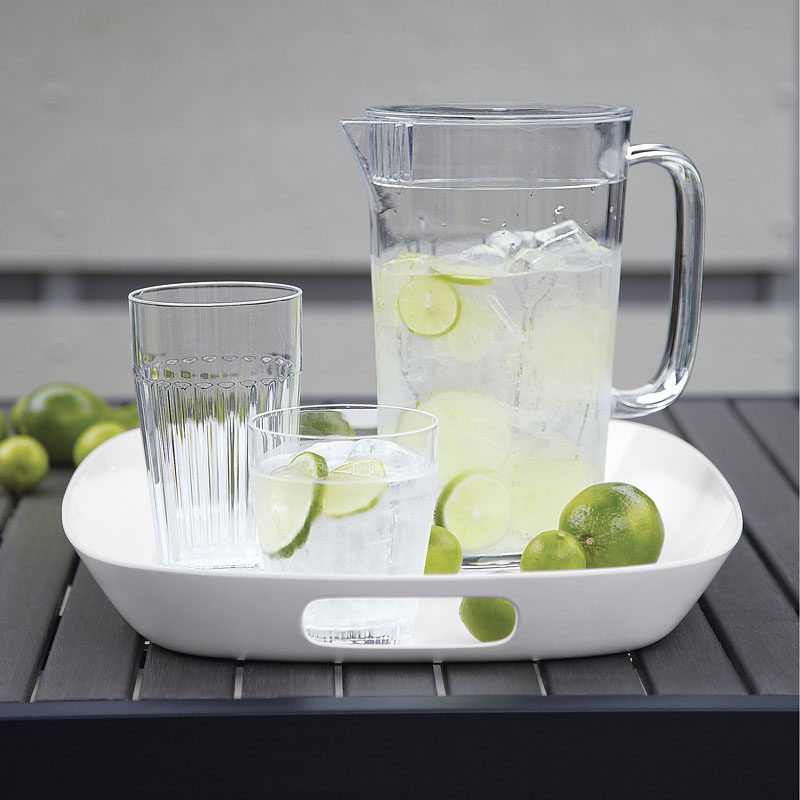 ---
Adding some geometric throw pillows is a great way to make your balcony cozier, and they can be another way to bring some color to the space.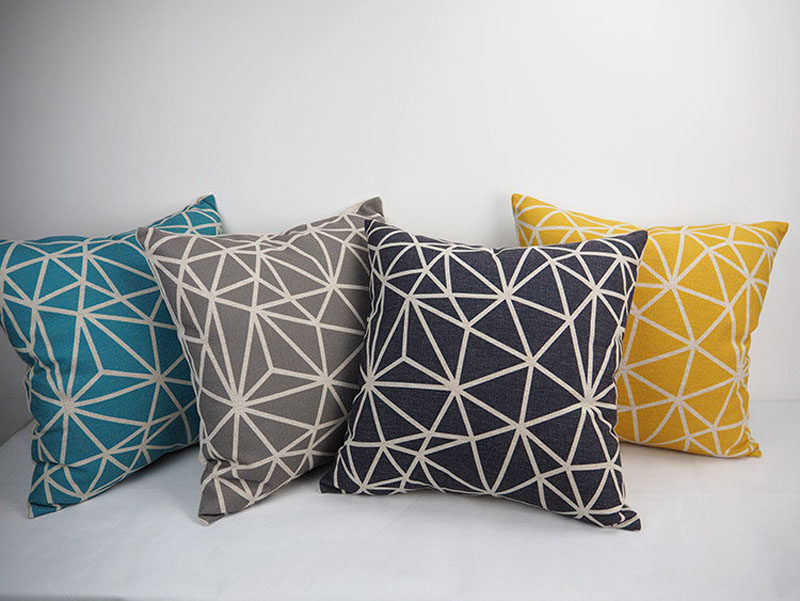 ---
Of course, you will also need something to sit on. Think about a small table and chair set, or if you don't have the room for a table, perhaps a bench would be better?
Falster Outdoor Furniture by Ikea.
---
And if having furniture isn't your thing, maybe a hammock would be a better idea…perfect for afternoon naps in the sun.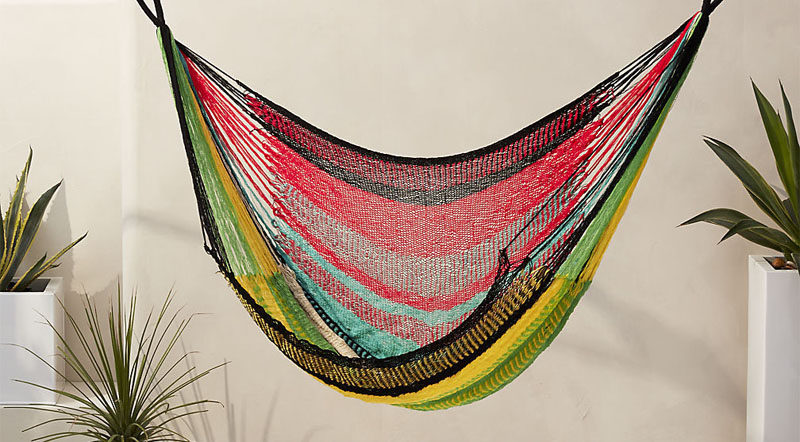 Yellow leaf hammock at CB2
---