Sto Werkstatt, HASSELL and Draisci Studio have worked together to created a multi-sensory, interactive exhibition entitled Hypnos: The Architecture Of Sleep, that has opened as part of the Clerkenwell Design Week.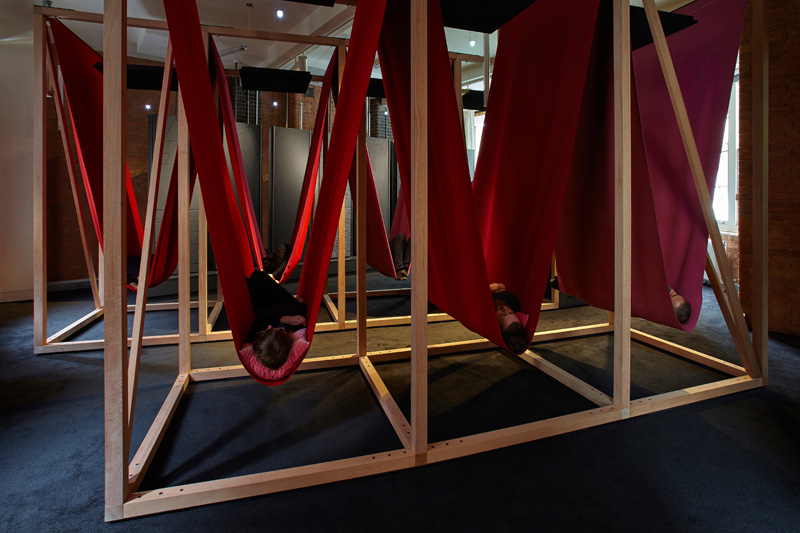 The project description
As technology invades the bedroom, jumbling our body's natural rhythms, many of us are failing to get a good night's sleep. In addition, the blurring of boundaries between work and home life mean that even when we are on down time, we rarely fully relax. Hypnos is designed to help even those most reticent to 'switch off', to retreat and tune out. Engagement with the exhibit lies in inactivity.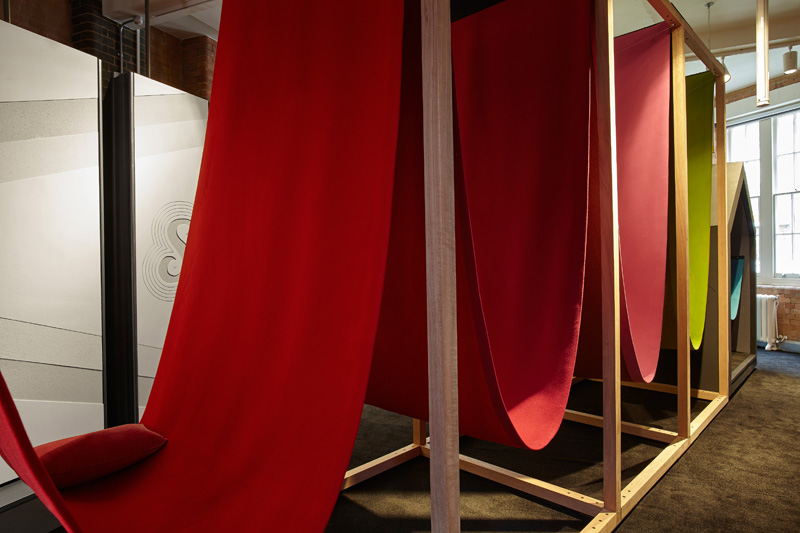 A creative collaboration between Sto Werkstatt, HASSELL and Draisci Studio, Hypnos consists of colourful felt hammocks—or sleeping pods—that cloister visitors from the busy world outside while whispered stories, dimmed lights, warm textures, smells and colours ensure a true experience of withdrawal.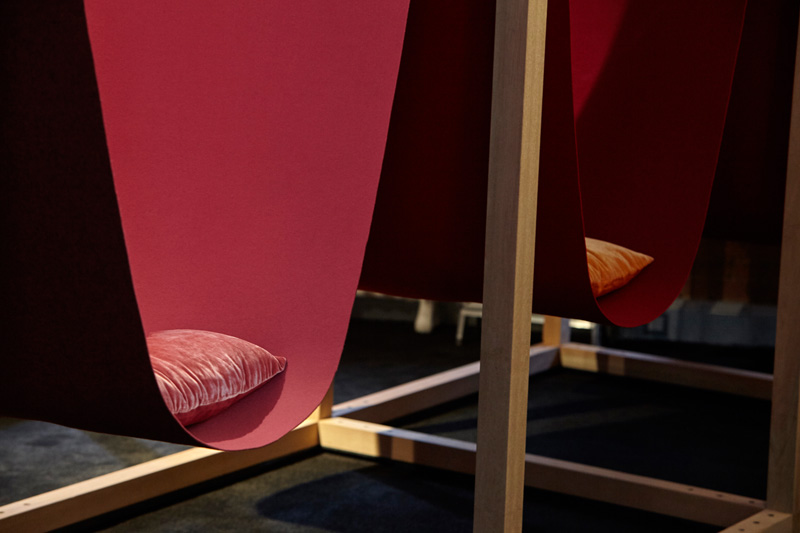 The team behind Hypnos set out to explore the architectural spaces needed for short-term physical and mental rest and ask the question, if daytime napping is becoming more socially and culturally acceptable, then could "sleeping parlours" become a reality in our future cityscapes?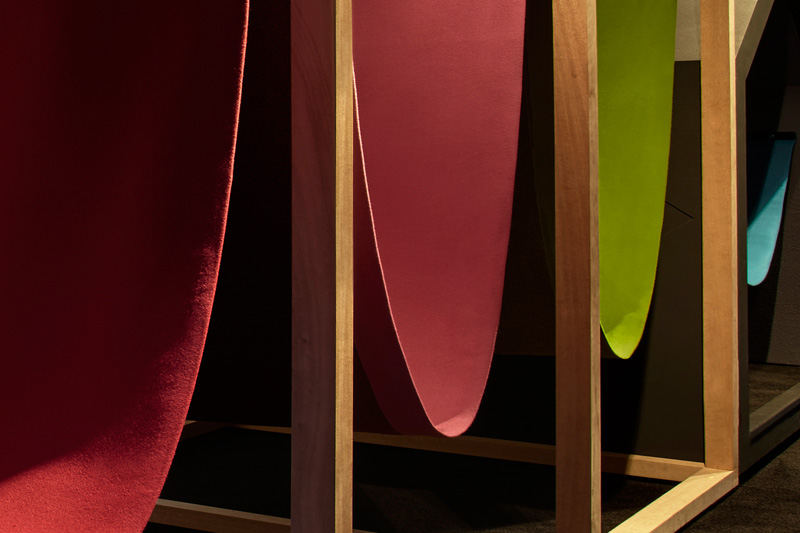 Hypnos: The Architecture Of Sleep runs from the start of Clerkenwell Design Week, opening 19th of May 2015, until the end of the London Festival of Architecture, closing the 30th of June 2015.
Design: Sto Werkstatt, HASSELL and Draisci Studio
Photography ©Carlo Draisci