This Ice Cream Shop Draws Inspiration From The 1980's Memphis Design Movement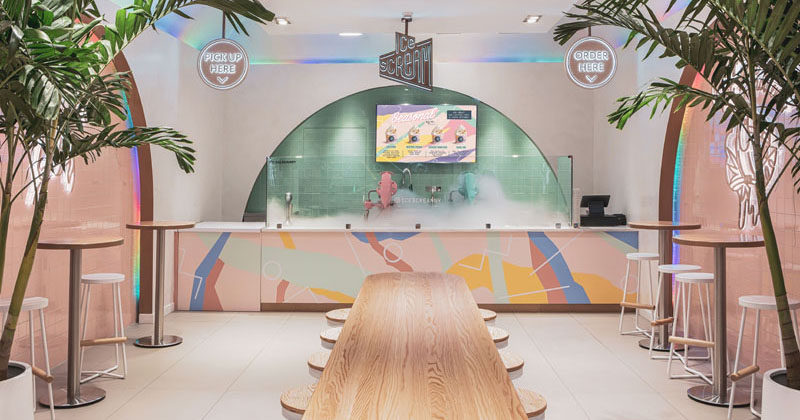 Photography by Costas Picadas
Design firm Asthetíque, has recently completed Ice Scream, an ice cream parlor in the Bronx, New York, that draws inspiration from the 1980's Memphis design movement.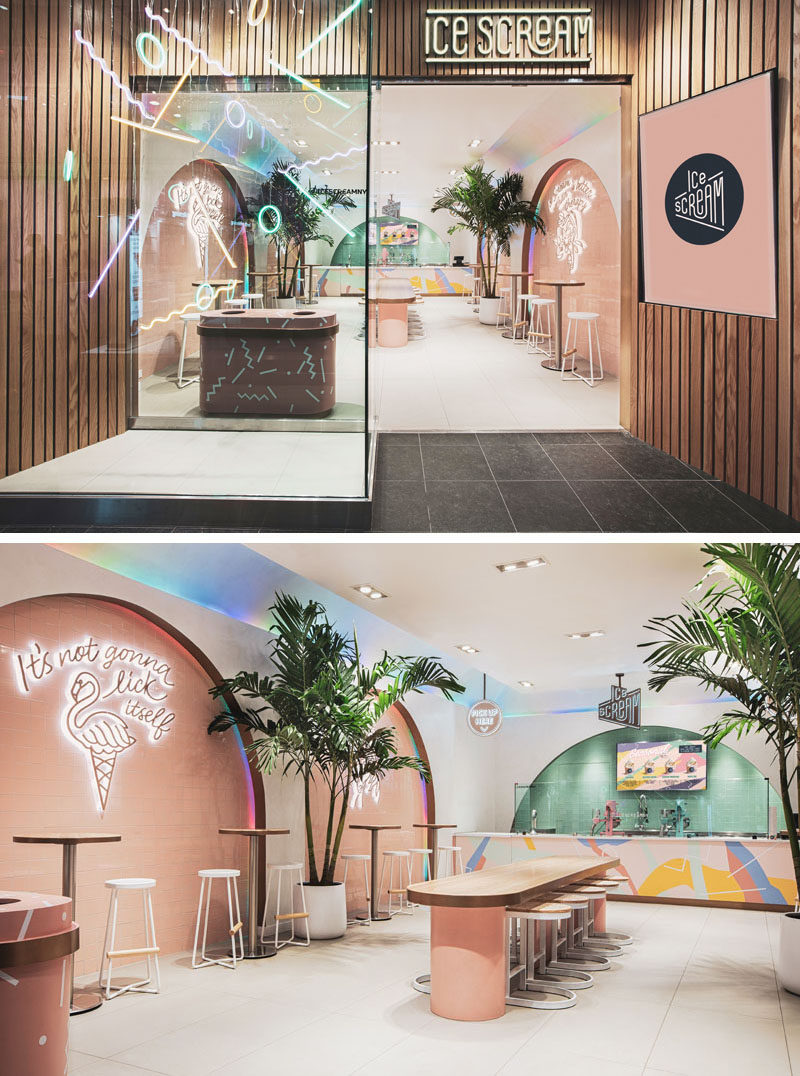 Photography by Costas Picadas
---
Four main arches inside the space are accented by multicolored led lighting slowly alternate hues, creating perpetual movement and framing the neon signs. A large curved island in the middle of the space provides additional seating, and helps the flow of customers throughout.
---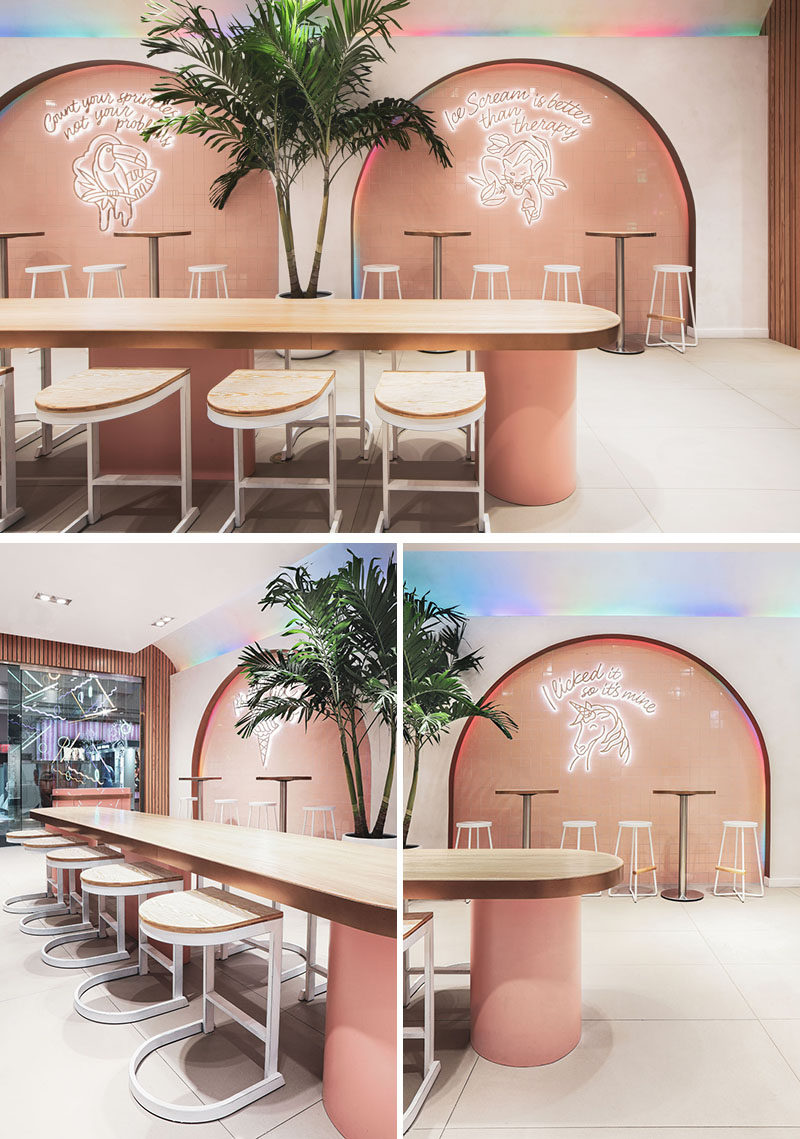 Photography by Costas Picadas
---
Get the contemporist daily email newsletter – sign up here