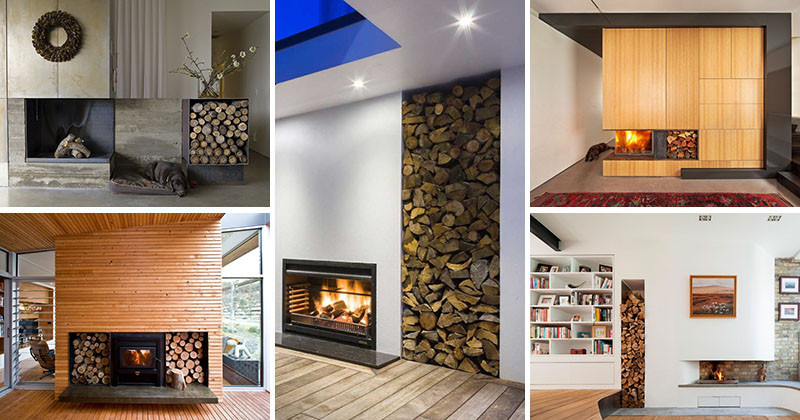 1. This storage nook built into the wall.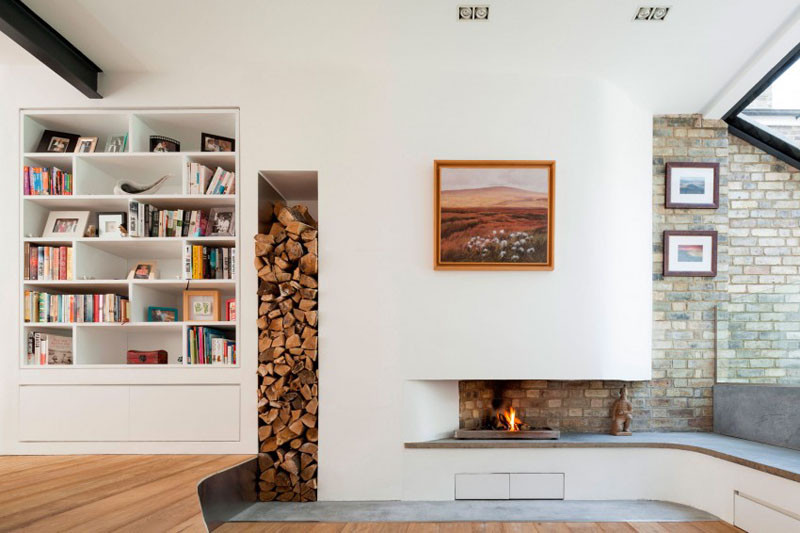 ---
2. Wood storage surrounds this fireplace.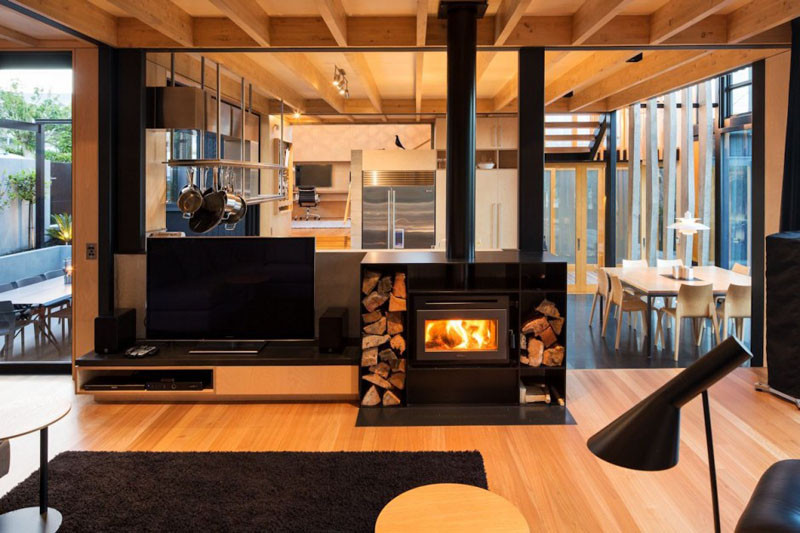 ---
3. This wood storage is built into the surrounding cabinetry.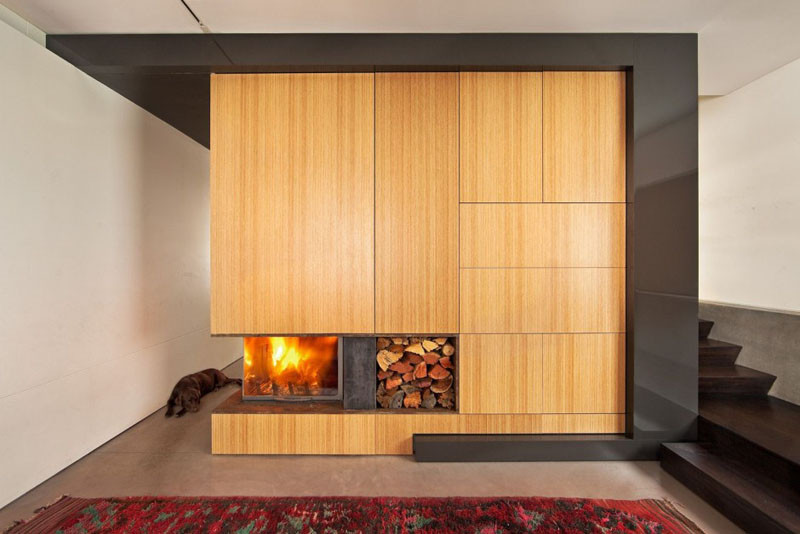 ---
4. This wood storage incorporated into a bookshelf.
---
5. This wood storage has been built into the fireplace support.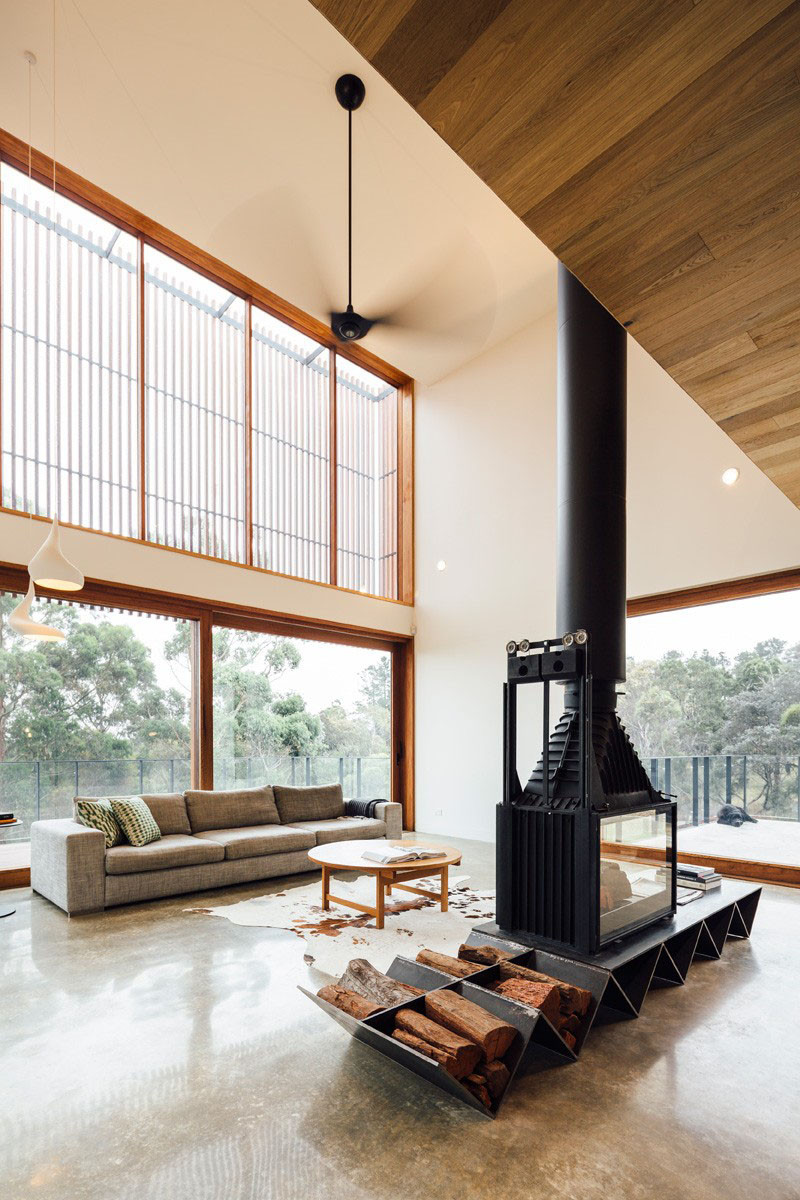 ---
6. This outdoor fireplace has floor-to-ceiling wood storage.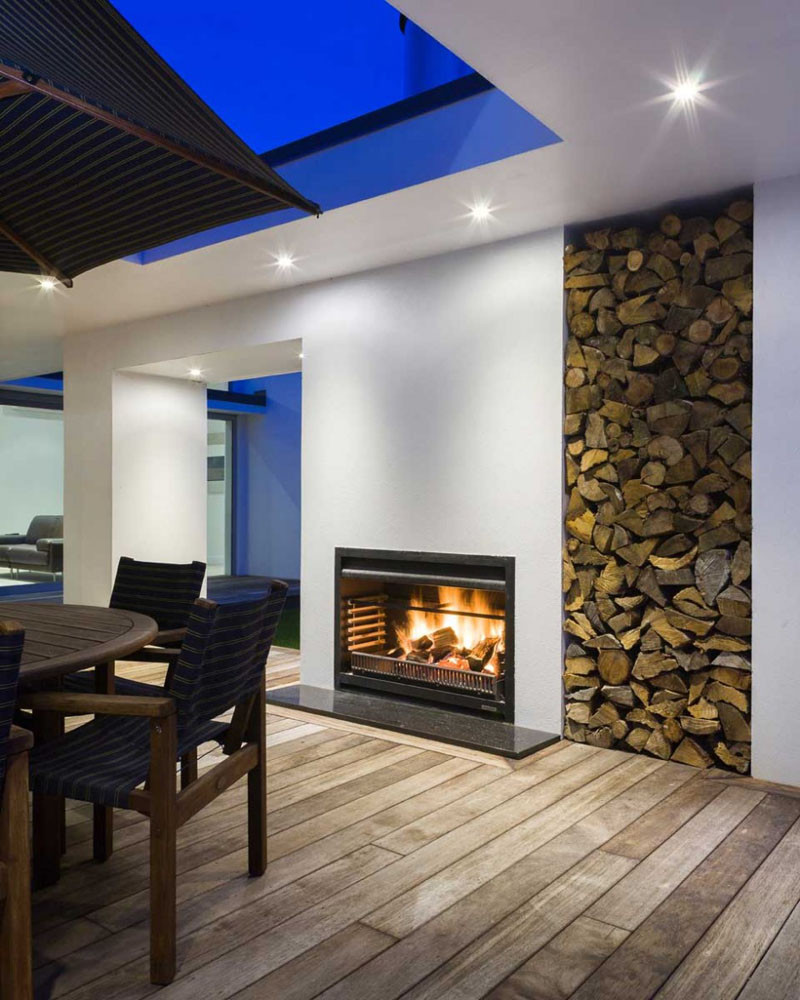 ---
7. This indoor/outdoor fireplace has wood storage that can be accessed from either side.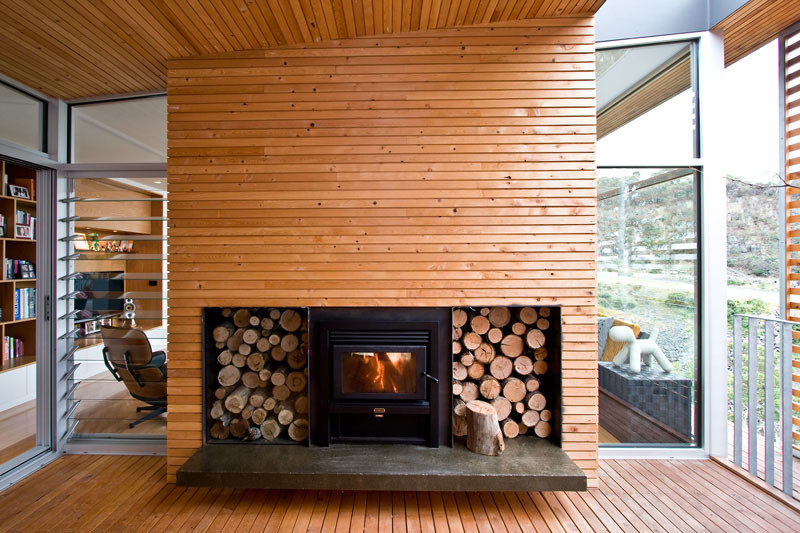 ---
8. Wood storage for a minimalist look.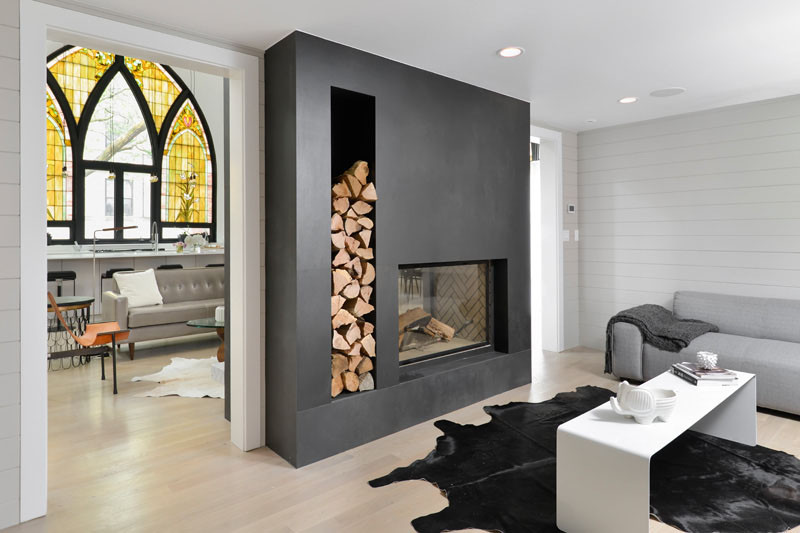 ---
9. A streamlined solution for wood storage.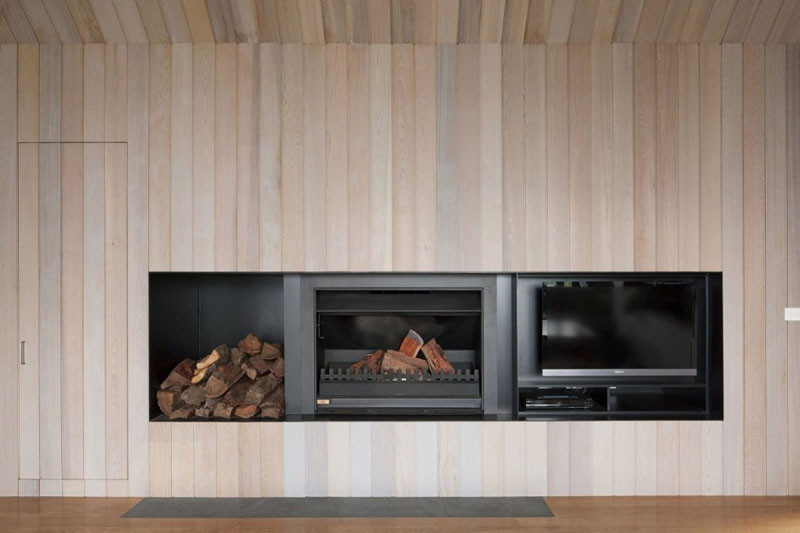 ---
10. This standalone steel wood storage box.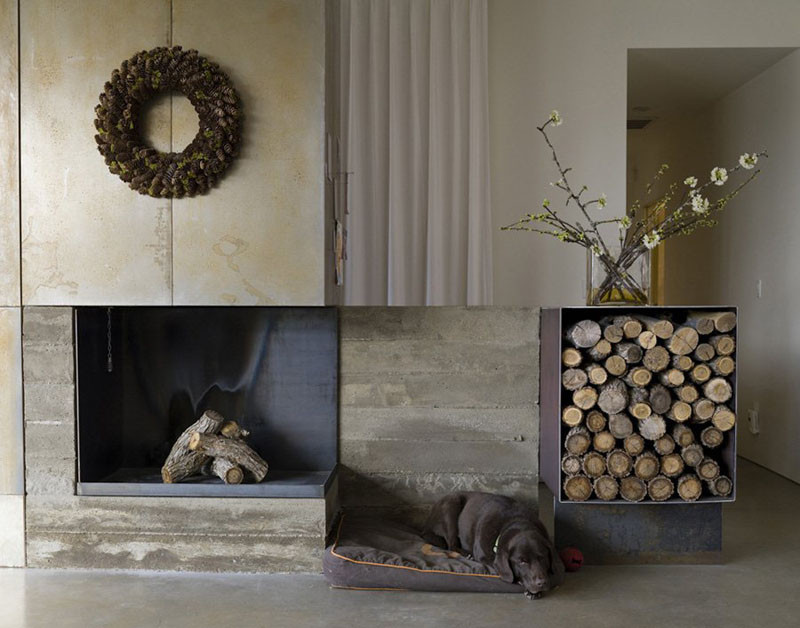 ---
11. This rectangular form that houses the fireplace also has storage spot for firewood.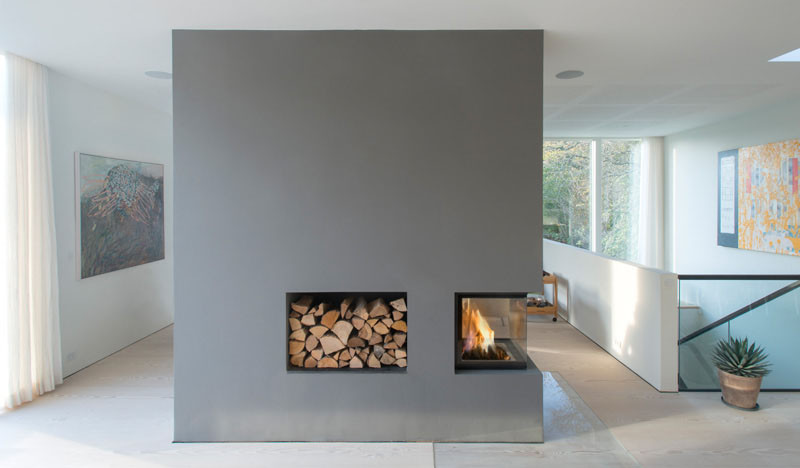 Designed by C.F. Møller. Photography by Julian Weyer.
---
12. This fireplace has a dedicated wood storage space that can be stacked high.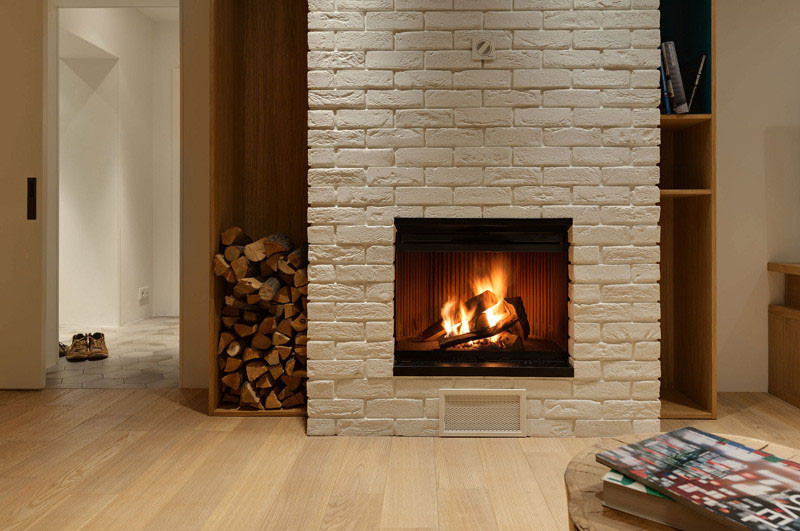 ---
13. The wood storage flanks either side of this fireplace.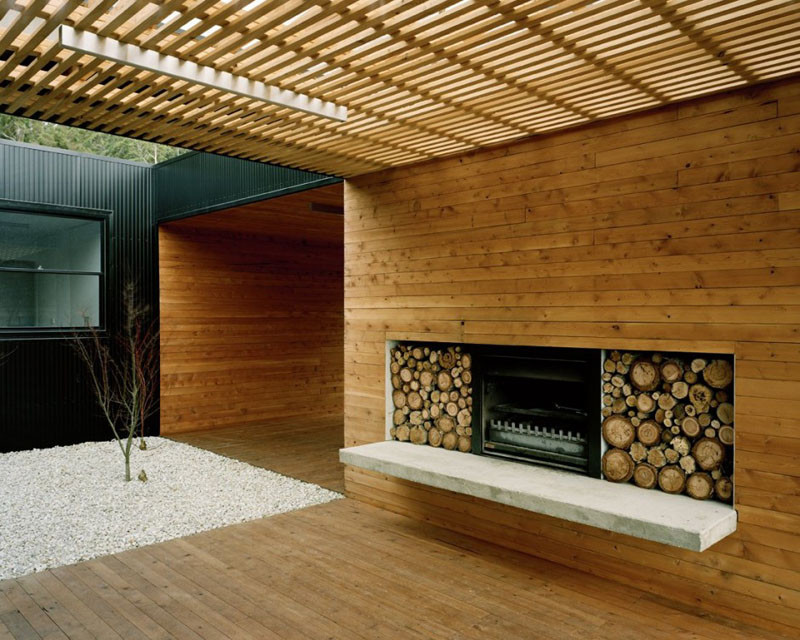 ---
14. Here's a small dedicated storage spot right next to the fireplace.