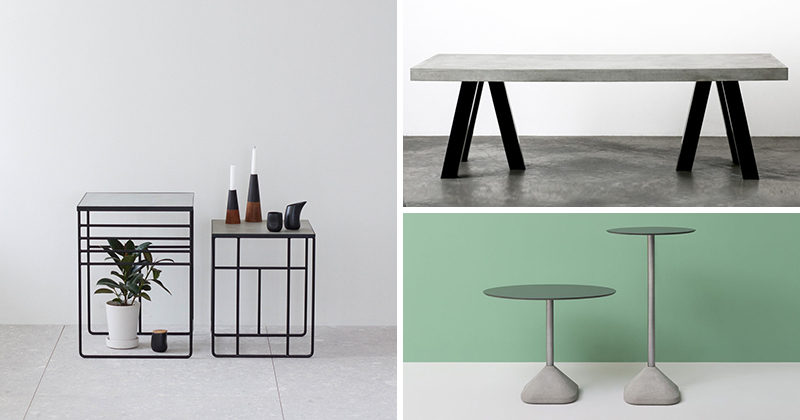 Concrete and steel are two of the most industrial materials you can use. They're found at nearly every construction site, and when used in interior design, they're thought of as adding industrial and rustic elements to a space.
An easy way to introduce the two materials is to combine them in the form of a table. Side tables, dining tables, and coffee tables all offer an opportunity to use concrete and steel together to create a feel that's both contemporary and industrial.
Here are 10 examples of tables made from concrete and steel to give you some inspiration for industrializing your home.
1. A steel tray is elevated above a concrete base to create this side table.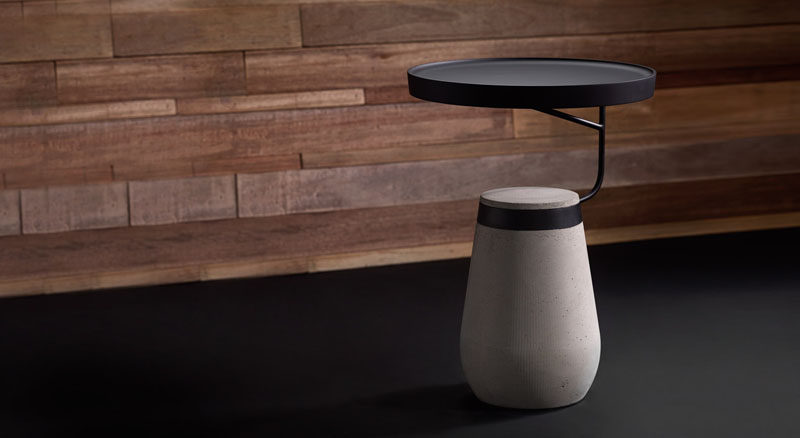 Kanban table designed by Andrea Ponti.
---
2. This concrete and steel coffee table has saucers built right into the surface to give you a convenient place to sit your coffee while you flip the page of your morning paper.
---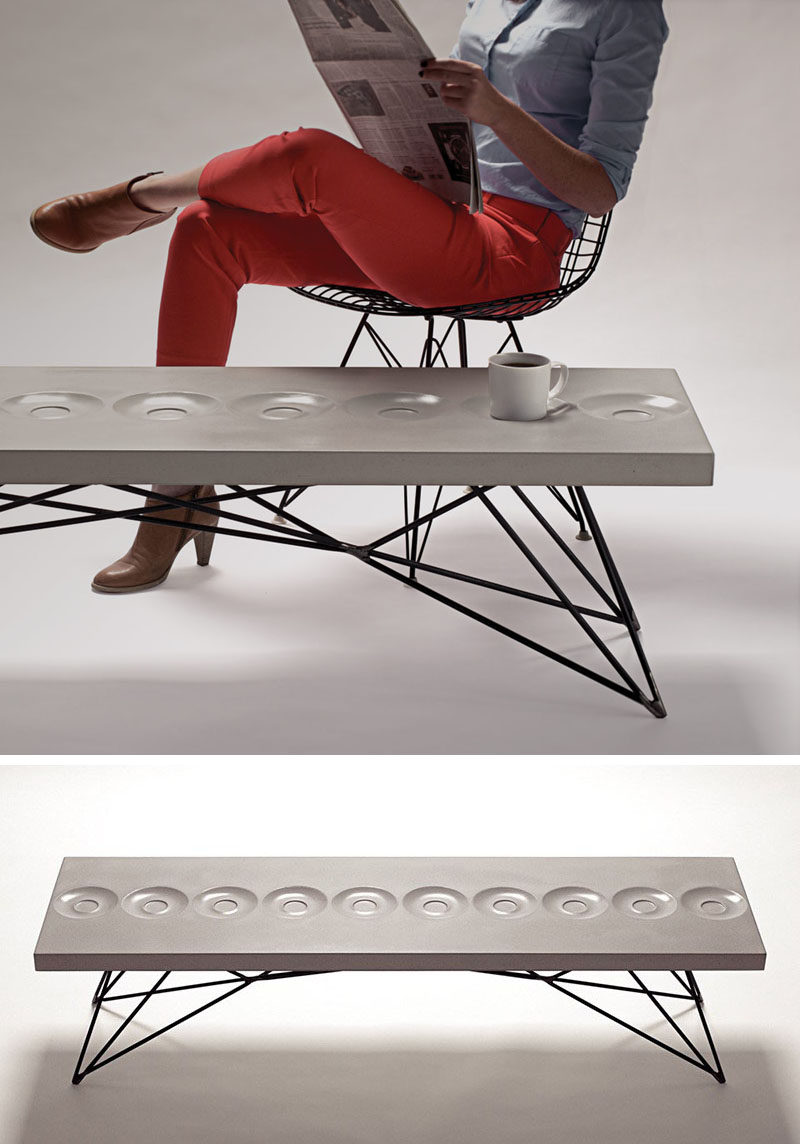 ---
3. This table with a simple steel frame and a concrete top could easily help to industrialize a space.
---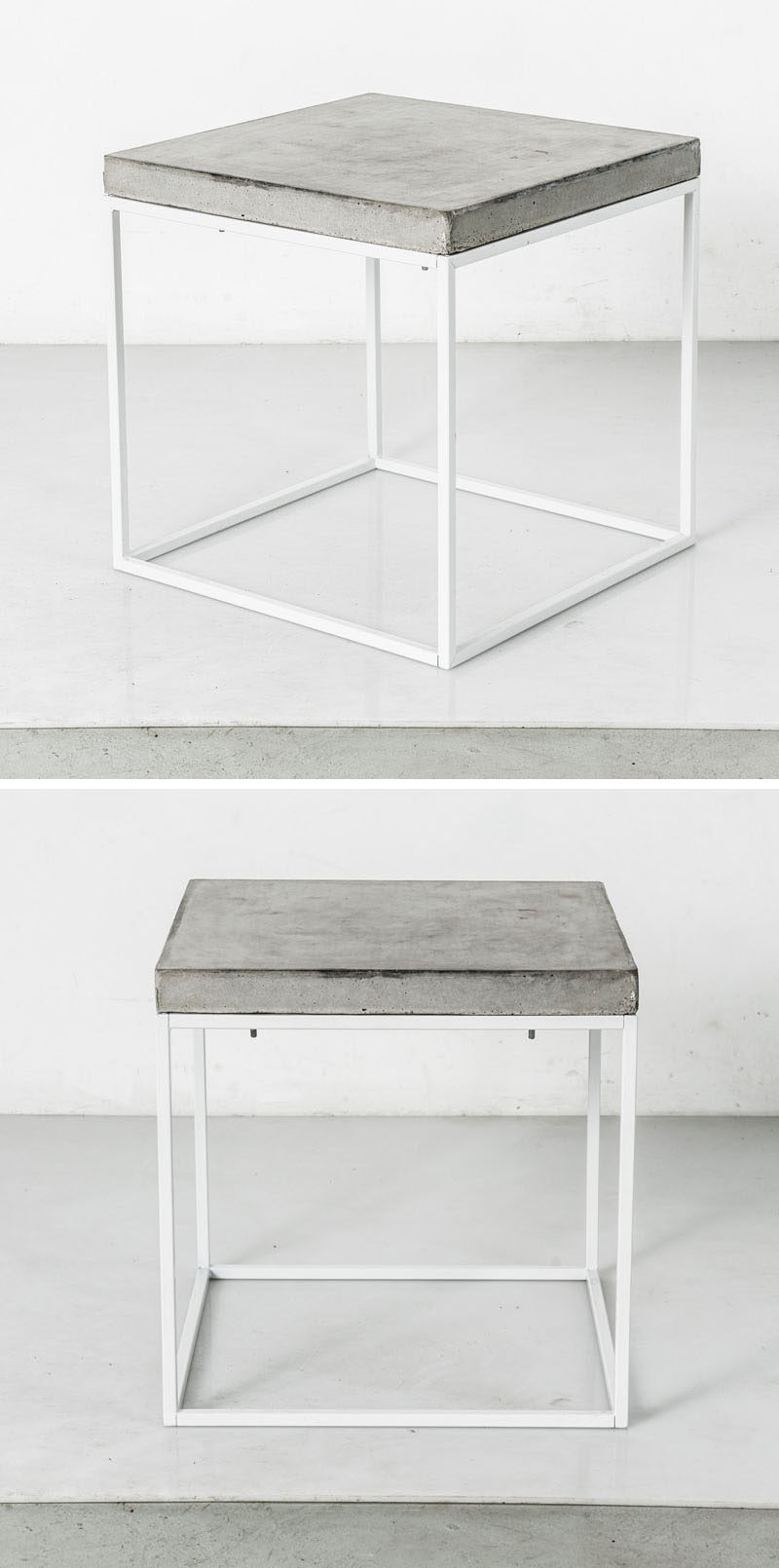 Concrete topped and white powder coated steel side table by Crafts Manhattan.
---
4. Black chunky steel legs and a thick layer of concrete on top make this dining table a solid statement piece.
---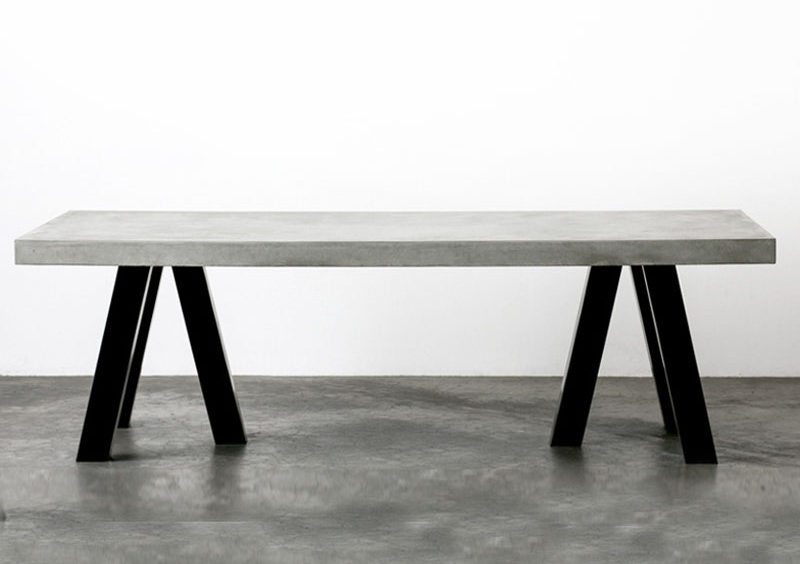 ---
5. This thin concrete and steel table could be used as a workspace or as an entry way table, perfect for dropping your keys and wallet when you get home from a long day.
---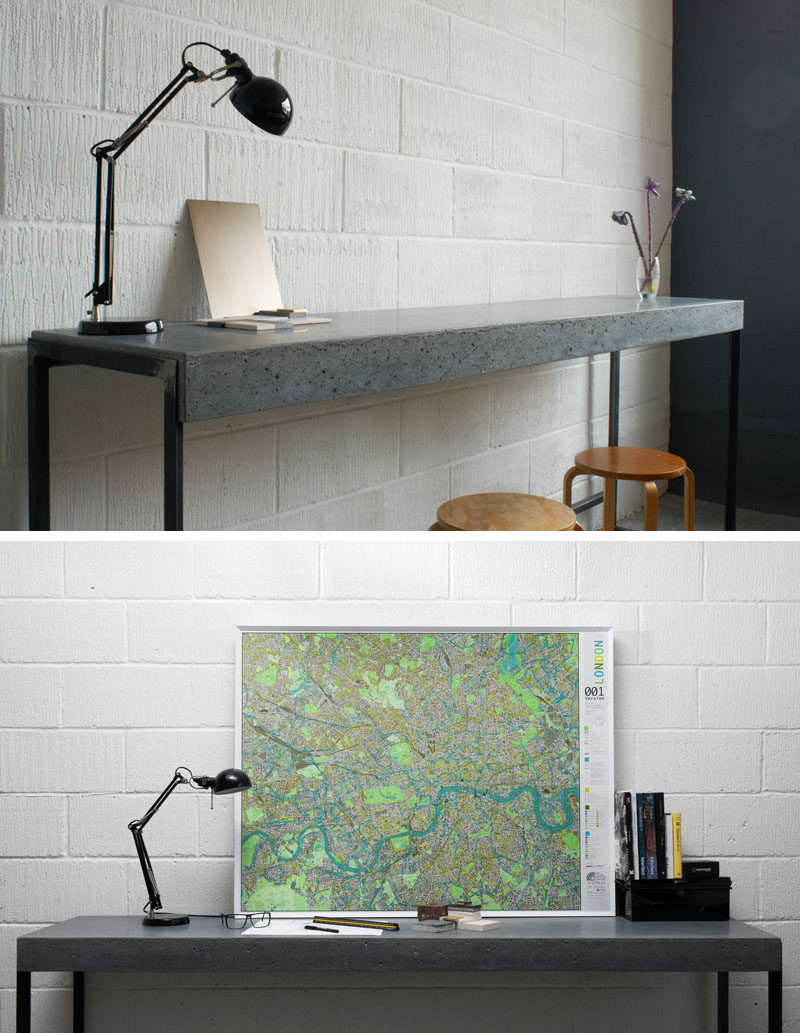 ---
6. A simple minimalist square table lets the steel and concrete do all the talking.
---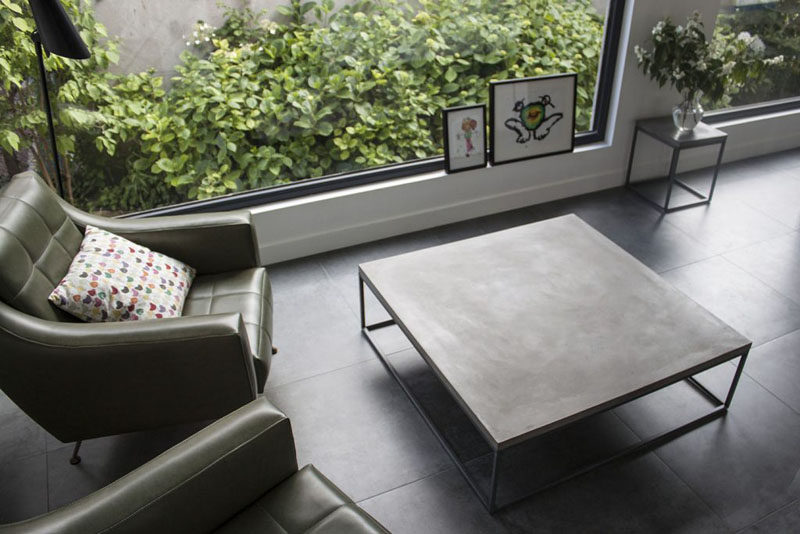 Perspective coffee table by Lyon Beton.
---
7. The unique design of the legs of this table adds a sculptural element to it and turns it into an artistic detail.
---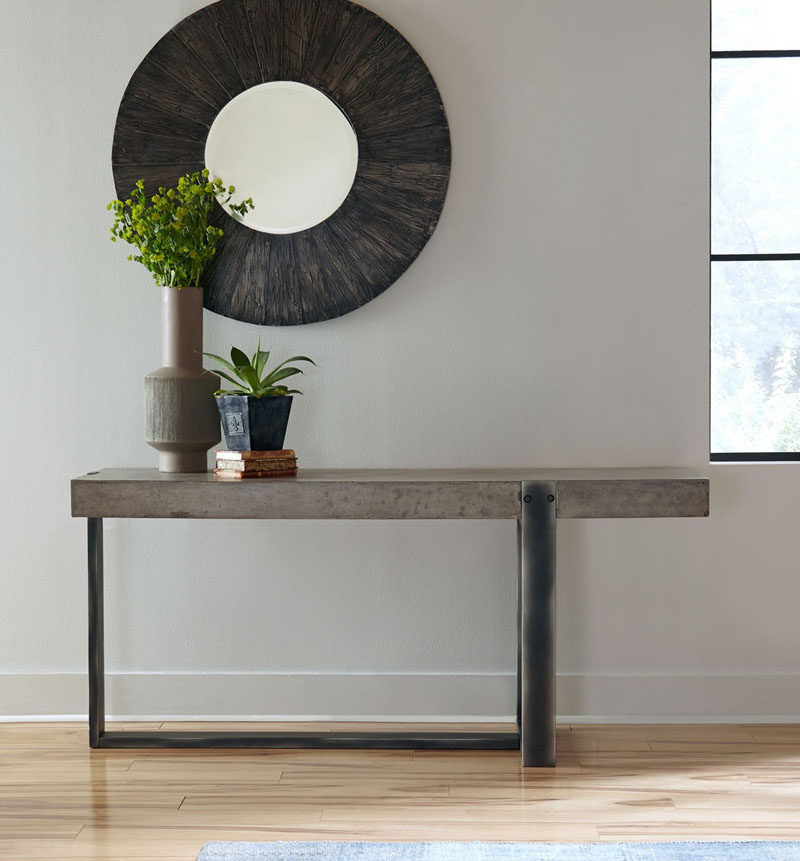 ---
8. The concrete base of this side table makes it incredibly sturdy and unlikely to tip over if bumped or jostled.
---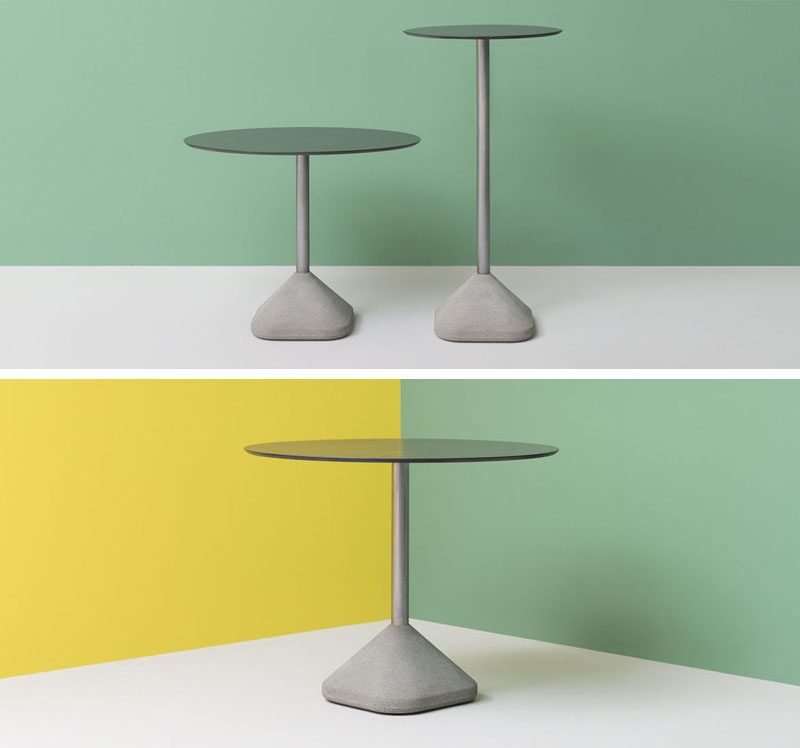 ---
9. Inspired by elements we usually try to cover up, this table leaves the roughness out in the open to create a raw and industrial piece of furniture.
---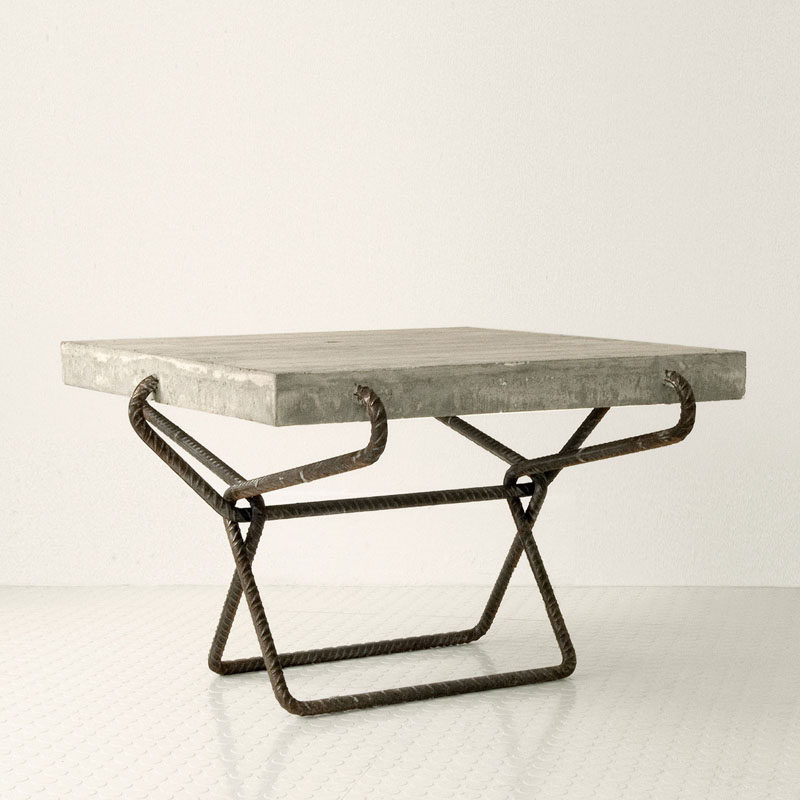 BARTOK table designed by Tom Strala.
---
10. The patterns on the sides of these tables make them multi-functional in that they can be a magazine holder, newspaper holder, as well as a side table.
---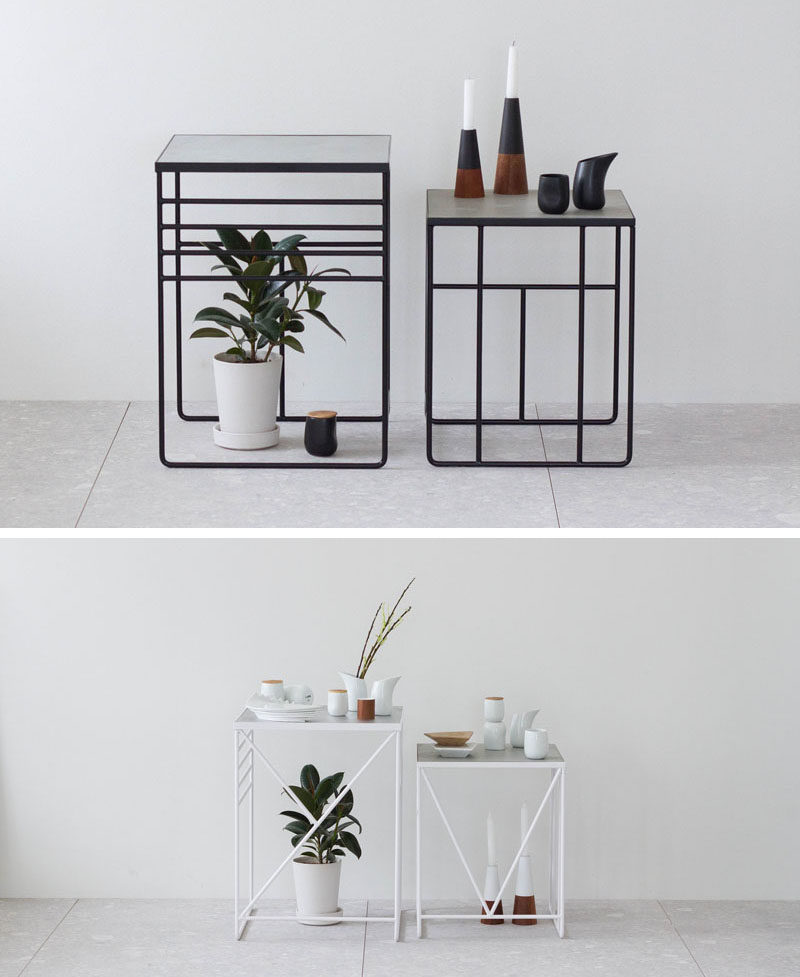 Designed by Thorunn Hannesdottir. Manufactured by Faerid.
---