sponsored post
What happens when a technology and design CEO from New York City teams up with a San Francisco-based artist and filmmaker? Odd couple Jacob Slevin, Founder and CEO of DesignerPages.com, and indie filmmaker Adam J. Richman have collaborated on "Lunch & Learn," an equally quirky web series portraying the ridiculous inner workings of fictional interior design firm, Monarch.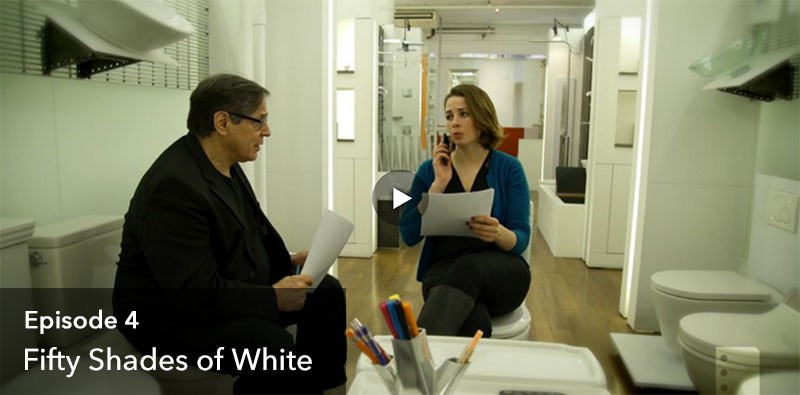 Hilarious plot lines draw from real life: as well as real life companies and their best known personalities: but foray quickly into the comically exaggerated. Each episode combines Slevin's thorough knowledge of the design industry with Richman's artful eye and direction, resulting in a sitcom that both design-insiders and enthusiasts alike will appreciate.
The industry has fallen in love: with over 100K views on Facebook and hundreds of Likes and Shares. And Slevin and Richman may not be such an odd couple after all, as the show's unifying factor is its creators' quick wit and sense of humor. Read onward for their thoughts on the series and its future.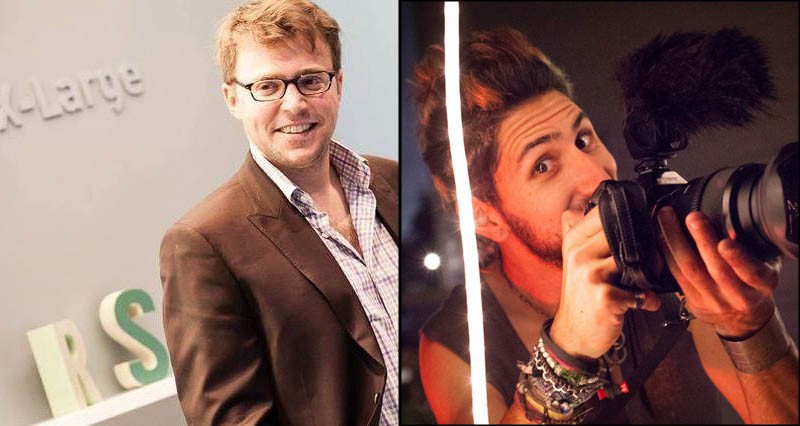 How did you come up with the idea for Lunch and Learn?
Jake: I was introduced to Adam by a mutual friend and we hired him 3-4 years ago to help us create real-time video editorial at NeoCon. While reviewing the footage (and cutting a blooper reel) it was obvious that there was a lot of untapped humor inside the commercial interior design industry. We're just so deep inside of it to notice. So over a drink one night we starting thinking about a sitcom for the industry.
Adam: In 2014, I decided to take an Improv Comedy class in Chicago during the week of NeoCon. The workshop was a class with a local improv group, The Stevens Family, and I immediately connected with the group members. Ryan Williams, our male lead, was super enthusiastic and helped us put together the perfect cast from his vast network of sketch and improv artists. The next steps were a feverish whirlwind in the following days. We only had a day left of NeoCon and we arrived on-set at the Mart at 9am and by 3pm we had to bail to catch our flights!
Our hope was to capture enough funny material for a 60-second trailer of the series, but we finished the day with a 13 minute pilot!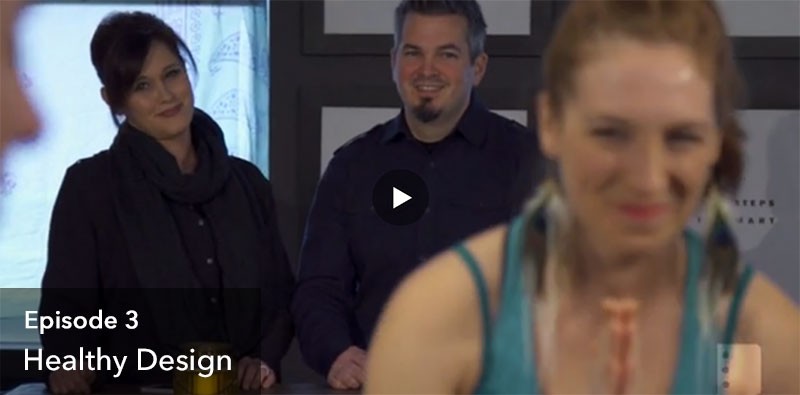 .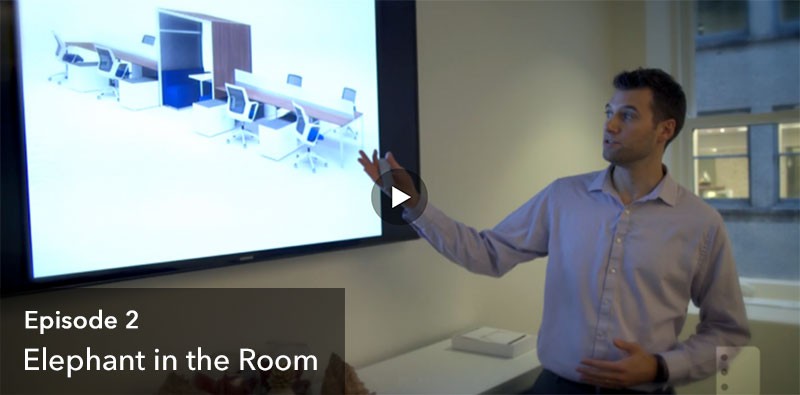 .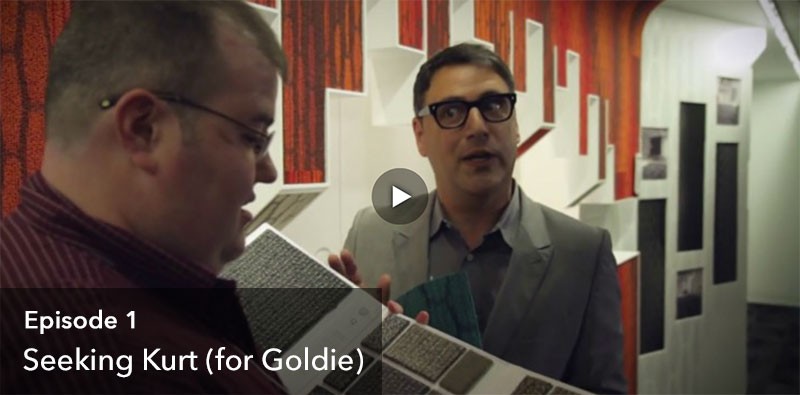 What does the writing process look like?
Adam: Jake and I have a lot of fun with the writing portion of this project. He has an incredible knowledge of the industry and what folks in the scene will find funny, and I match that with over a decade of experience in visual storytelling. Often he'll spend an hour or two just spitballing ideas on a Google Doc, and then I'll filter through them and find some story links, thinking ahead to the larger arcs of the series and where and how to anticipate future storylines.
As a director and cinematographer, I'm a visual thinker. So I craft Jake's work into cards, diagrams, and spreadsheets so I can distill a script outline for production. As sponsors get involved, the script starts to really come alive. What's unique and really exciting about the show for me is how we blur the line between fact and fiction. We have this whole world at Monarch Design that's totally fictional, but we include all the stars and key manufacturers from the industry interacting with them as if they were a real firm.
What's unique about the filming of a comedy series within a niche, vertical industry?
Adam: We work almost exclusively with comedy improv folks, and that's a real treat. It means that we rarely write any dialogue, and that everything is happening "live" on-set. The actors really like this because it gives them room to have fun and not feel so boxed-in to memorizing lines, and we love it because it allows us to feature their true talent. This becomes a really fun challenge as we introduce the improv cast to industry professionals. In the beginning it was a little tricky to edit, but by now we have a really efficient flow, which means we can focus on the humor. I believe the mark of a successful comedy series is that during production the entire crew is behind the camera trying to hold back their own laughter, and that's been the case since we've starting shooting: it's truly the cast that brings the whole thing together every time, and its up to us to keep pace with what they bring to the show.
What is the most rewarding element of the project for you?
Adam: "Lunch & Learn" is definitely a massive and often stressful undertaking, but its also one that has been totally rewarding I think for both Jake and I. Personally I love hearing the reach the series has had and how well it has been received. When I got the first bit of feedback after the pilot, a story about how ecstatic Chris Stulpin from Mohawk was after he was asked by a new client if he was "the guy from that episode who was smelling carpet," I got the chills! It was working.
What is the immediate trajectory and longer term aspirations for the series?
Jake: There's no official roadmap for the show. Adam and I are having fun creating the episodes, and we're thrilled that manufacturers are seeing substantial value in sponsoring the series. We've toyed with the idea of pitching the idea to a Vimeo for a hyper-niche web sitcom and maybe we will in fact do that. Until then, we invite manufacturers that want to be part of the journey to contact us, more importantly, really encourage industry professionals to submit their funniest stories for us to retell.