Wilsonart, a leading manufacturer of decorative surfaces has named Jenny Trieu from the University of Houston, as the winner of its 10th Annual "Wilsonart Challenges…" Student Chair Design Competition, after she designed the Infinite chair.
You can watch a video about 2014 competition – here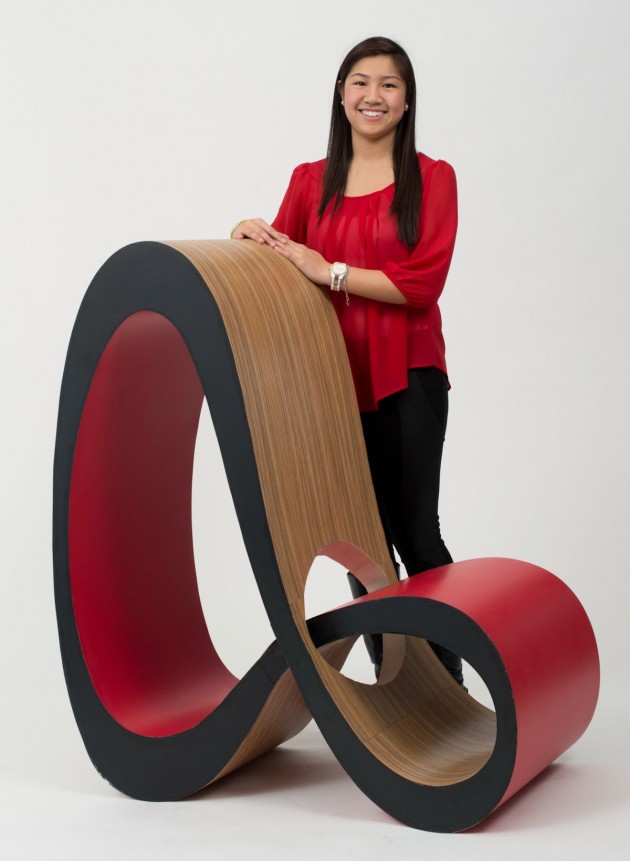 Description
The winning chair "Infinite" epitomizes mid-century modernism through its unique structure, bold colors and mixing of materials. Composed of a plywood rib cage, layered with veneer then Wilsonart® Laminate, the chair flows continuously like an infinity symbol, artfully capturing the space within. Adorned in Wilsonart® Laminate in Zebrawood, 7980K-18, the chair has the effect of being made from a woodgrain surface without the inherent issues of crafting with genuine hardwood, and is accented by eye-catching Wilsonart Laminate in Hollyberry, D307-60. Wilsonart Laminate in Black, 1595-60 subtly lines the edges.

"The combination of a woodgrain and a bold, rich red as well as the illusion of mixing materials are what make the 'Infinite' chair the perfect example of mid-century modern," said Natalia Smith, design manager for Wilsonart. "We love to see the students really take the chair competition theme and run with it like this year after year. It's rewarding to see Wilsonart Laminate used in such an innovative way."

It's no surprise that this year, the 10th of the annual competition, presented the most difficult challenge to judge to date. "We deliberated this year more than any other year due to the outpouring of talent," said design historian and materials specialist Grace Jeffers. "The innovative applications of Wilsonart Laminate surfaces and the sheer caliber of design produced by these sophomores were astounding, and each and every one of these students and young design stars on the rise should be proud."

The University of Houston is the 10th school Wilsonart has challenged to design iconic chairs using Wilsonart Laminate. This year's theme was chosen as a celebration of the Wilson House, the late Ralph Wilson's family home and one of the best residential examples of mid-century modern style in Texas.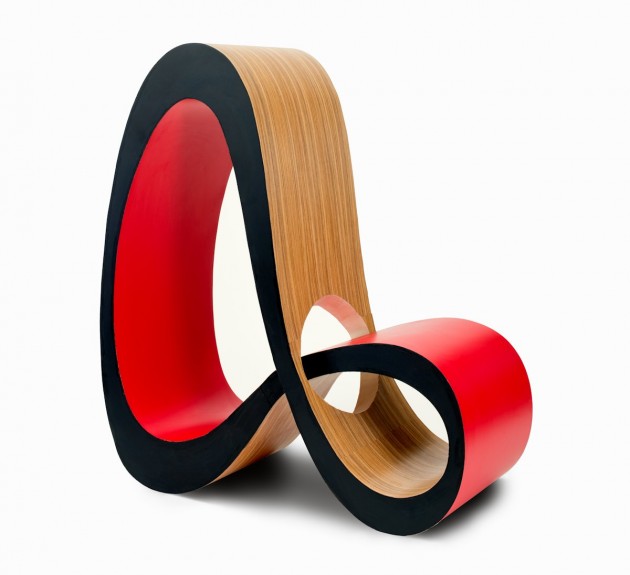 Design: Jenny Trieu