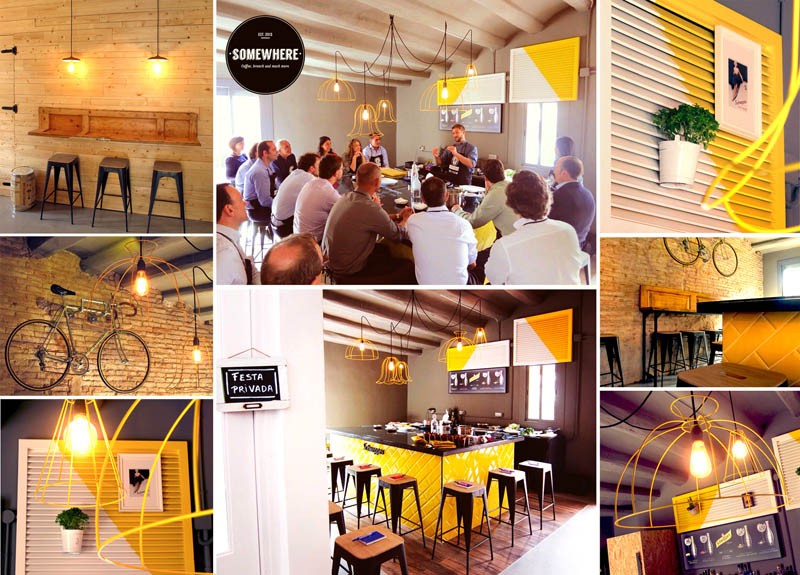 Interior designer, Alex Alvarez, from Blanco Azabache Studio, has completed the design for a new gastronomy room in the old town of Sant Cugat del Vallès in Spain, which is just north of Barcelona.
The project goal was to transform a room on the upper floor of a house that belonged to a cafe, but was only used as an attic, and was not open to the public.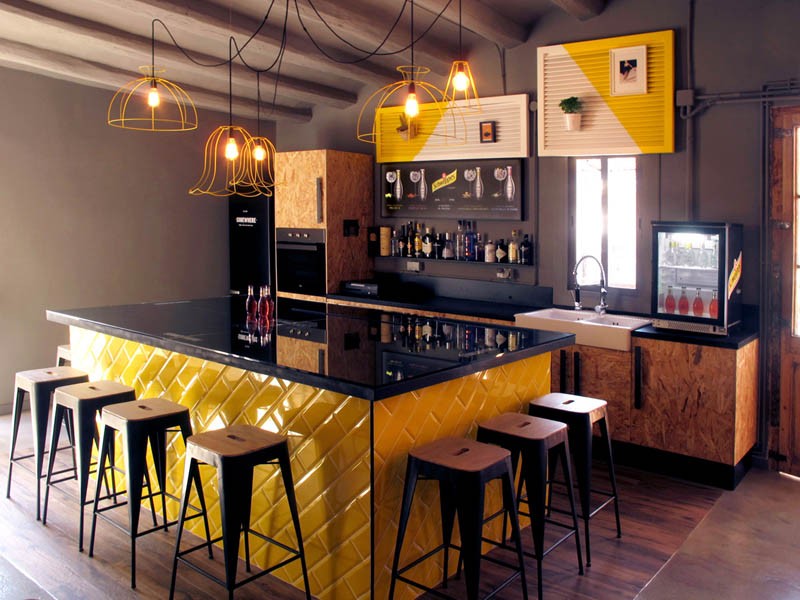 The client needed a space to be used as a gastronomical training classroom, showcooking room, and for bartending classes. For this reason, they decided to focus the space around a central group table, where up to 10 people can gather, as well as a coach or guest chef.
The central table has the most important function in the room, it's where almost everything happens, so they decided to give it more personality by using a diagonal tile pattern, using a beveled tile in lemon yellow.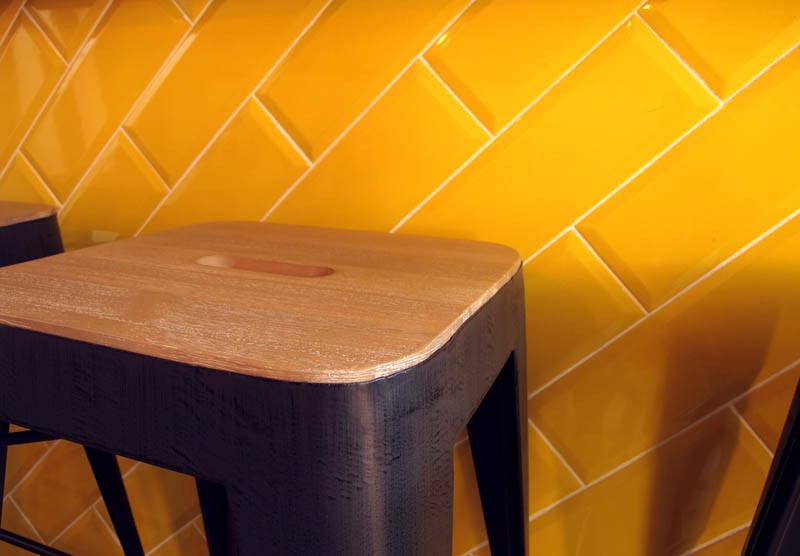 The central table's worktop was made by a local metalworker, and includes a formed sheet of steel that has been covered in safety glass. There is also an embedded stove cooktop for use during showcooking events.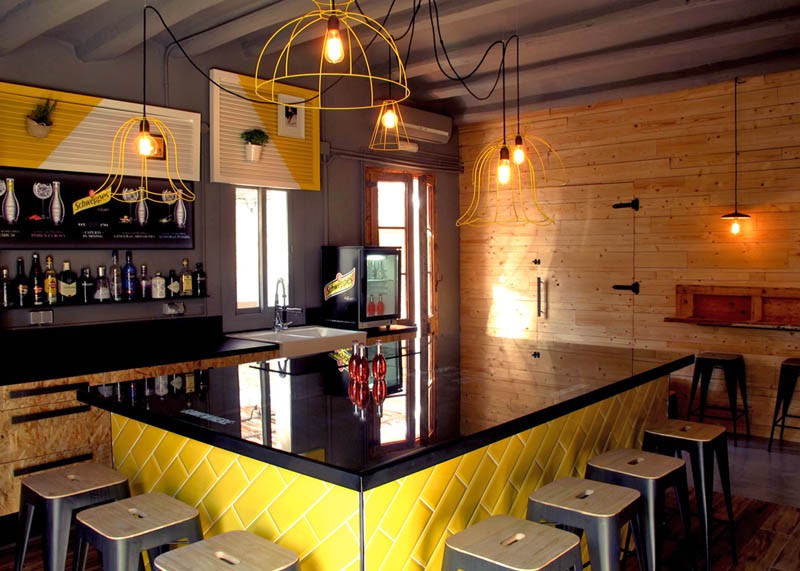 On the wall are two decorative custom painted screens, in white and lemon yellow, split diagonally, which is consistent with the tiles around the central table.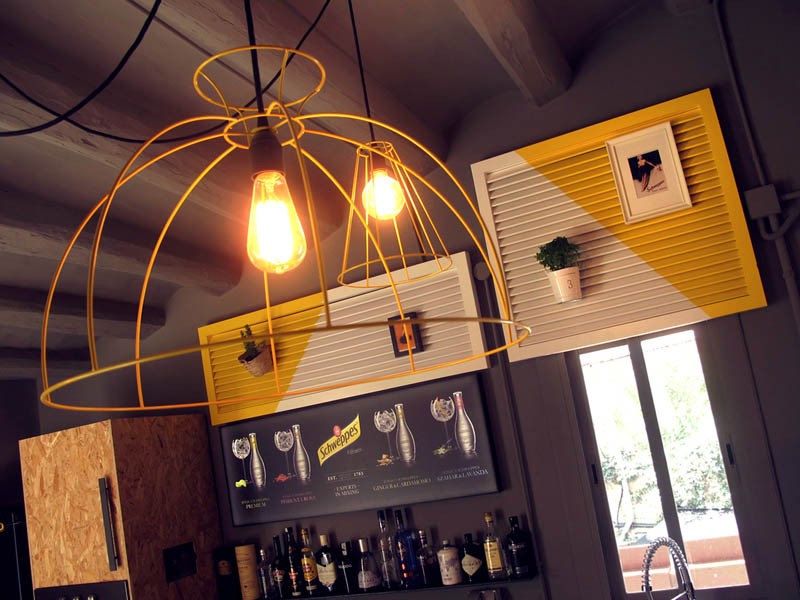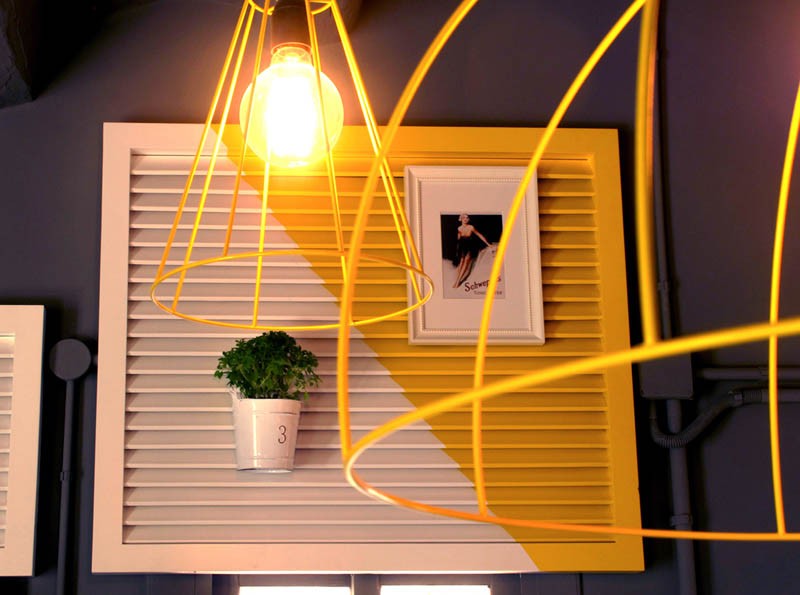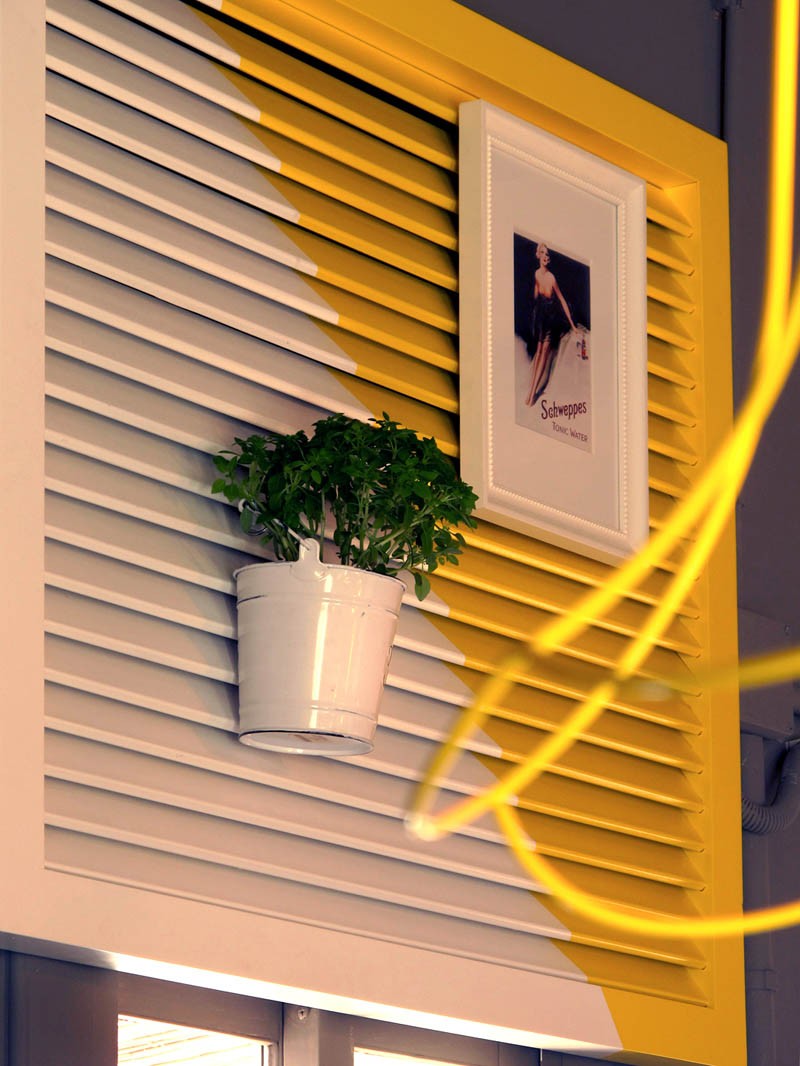 Above the central table are five wire lamps in the same lemon yellow as the diagonal tiles below.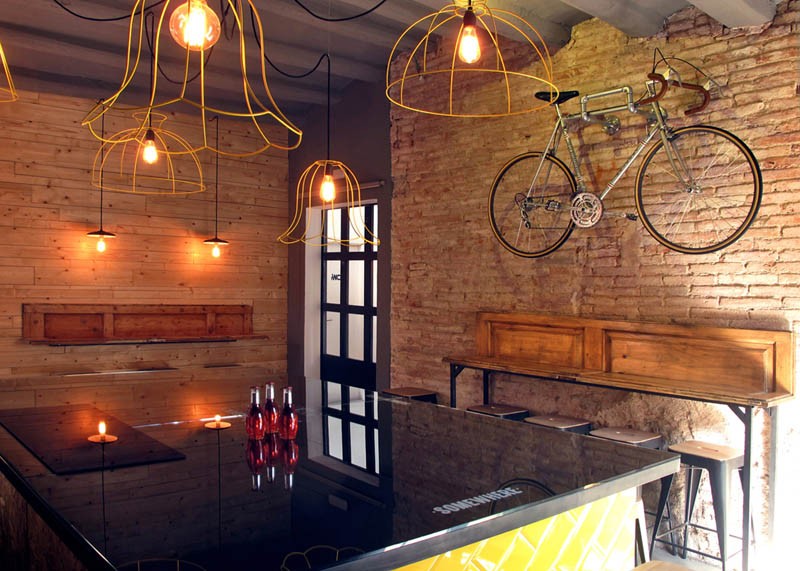 The room originally had some old doors at the entrance, but they were in rough shape, so they took them off their hinges, and give them a new life as tasting bars along the wall.