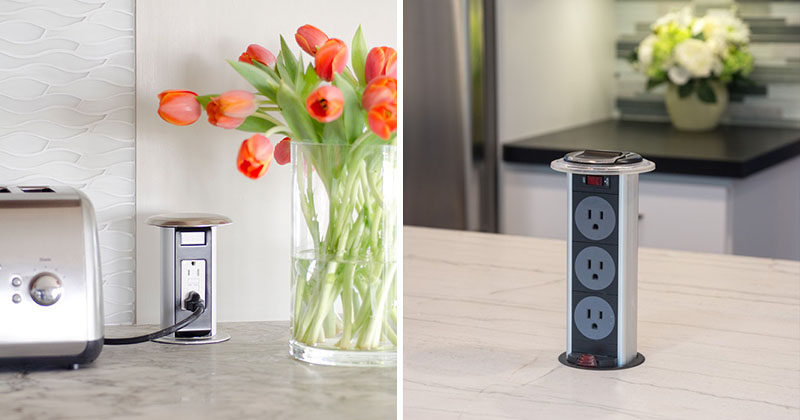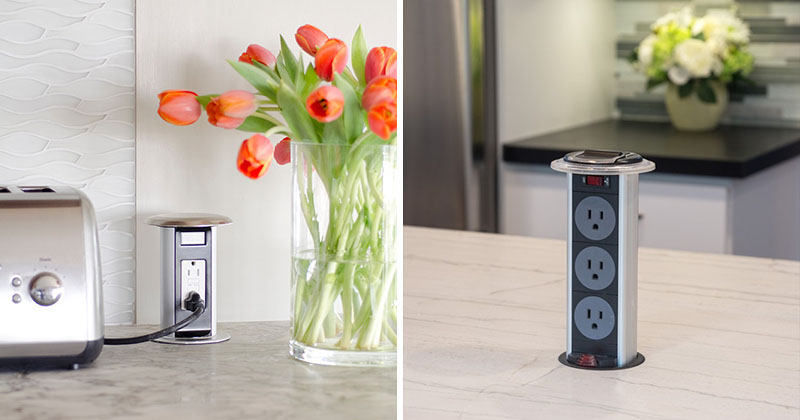 Power outlets are features of your home that you need but don't usually pay much attention to. Pop-up outlets are an interesting alternative to ordinary wall sockets because they serve the same function but are kept out of sight when not in use. If you're updating your kitchen they're something you might want to consider including, here's why…
1. They Hide Out Of Sight
Regular outlets on the wall aren't very pretty. They're usually surrounded by a boring plate and interrupt the flow of your backsplash. Pop up outlets lie flush (or almost flush) with your countertop and are visible only when they're being used.
---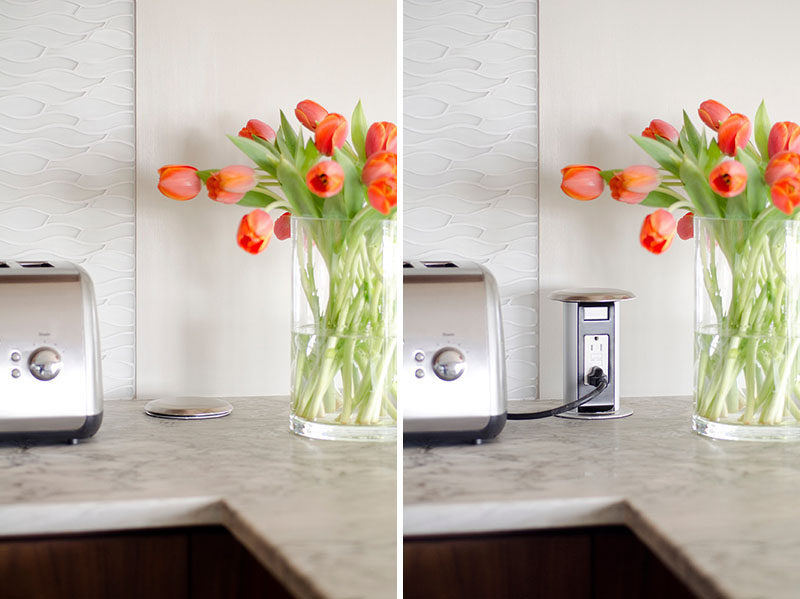 ---
2. They're Convenient
Having wall outlets means that all appliances that require a power source can only be used where a socket exists. A pop up outlet lets you decide where it goes and allows for much more flexibility in where you prep your food.
---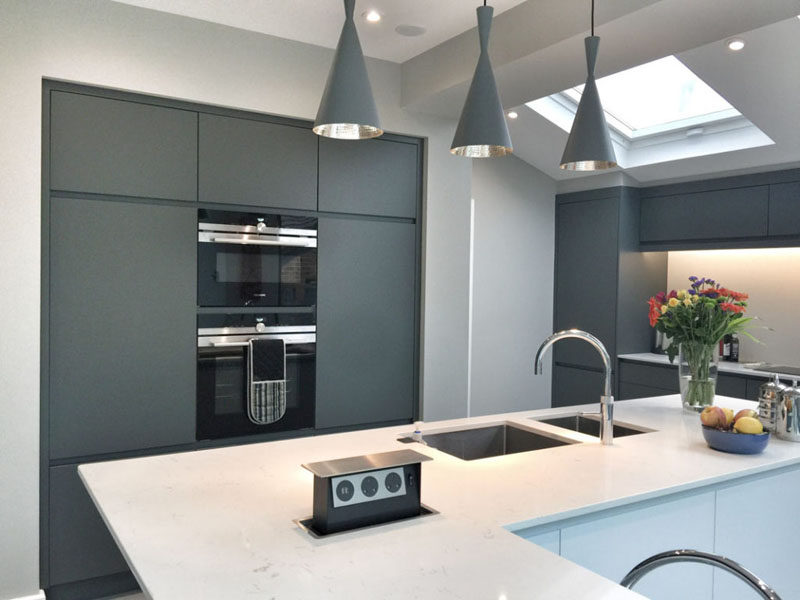 Pop up outlet by S-Box
---
They're also convenient in that they don't require any special cuts in your backsplash. You can lay all your tiles or paint the whole wall without having to make cuts or accommodations for the outlets.
---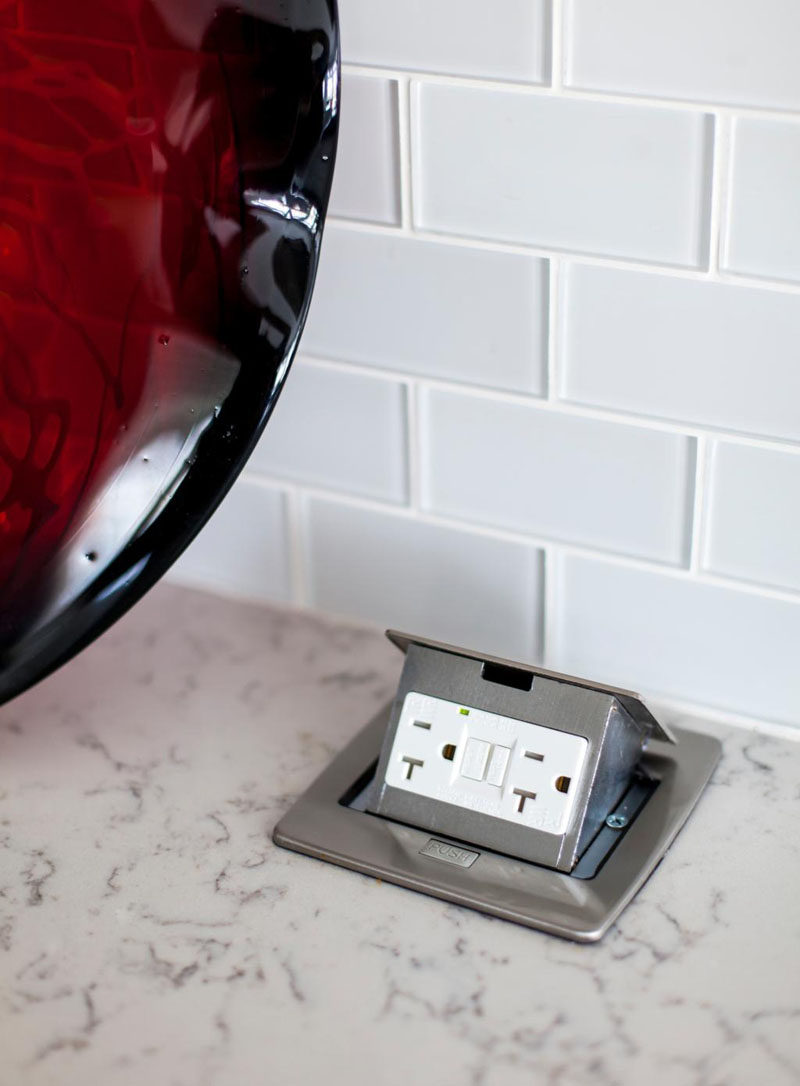 Kitchen designed by Advanced Renovations. Interior design by Kellie Scott. Photography by Jim Schmid.
---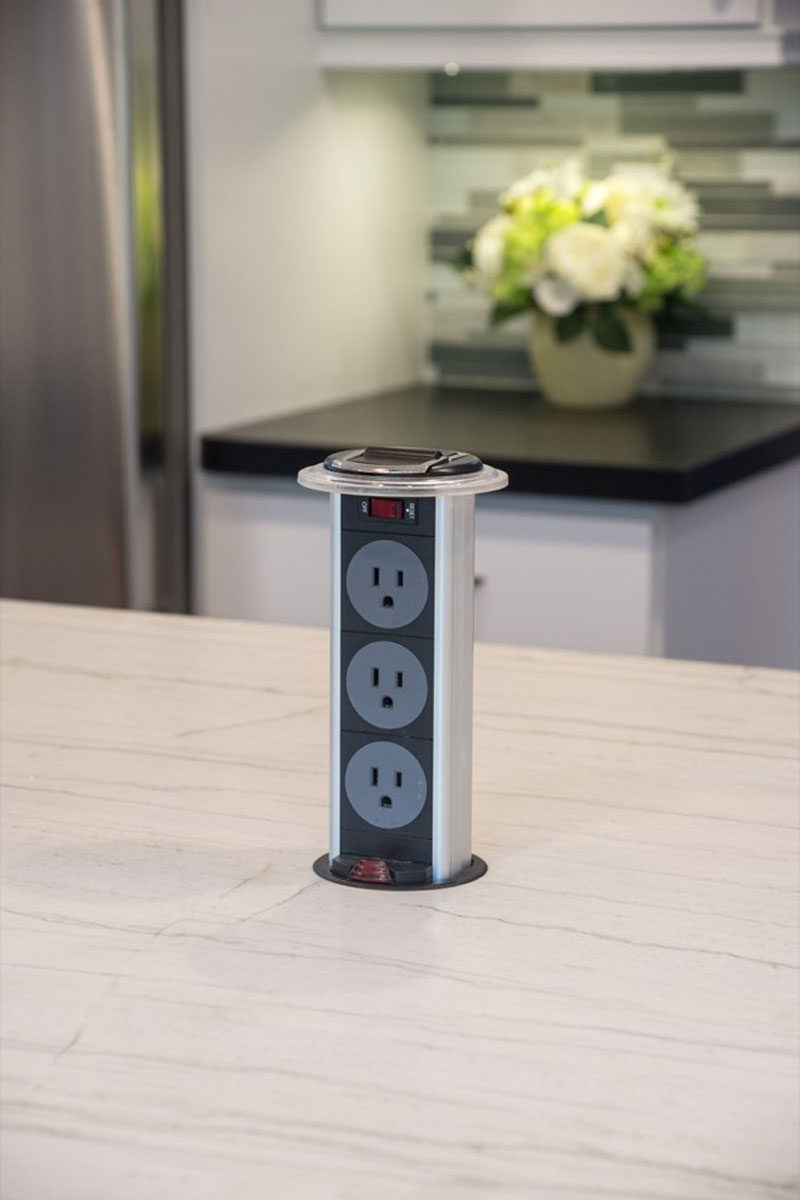 Kitchen designed and built by Remodel Works
---
3. They're Often Multi-Functional
Many pop up outlets come with more than just electrical sockets. Most of them also include USB outlets which allow you to charge your devices without taking up precious socket space. This is also a bonus if you use a tablet or your phone to look up recipes while you're cooking.
---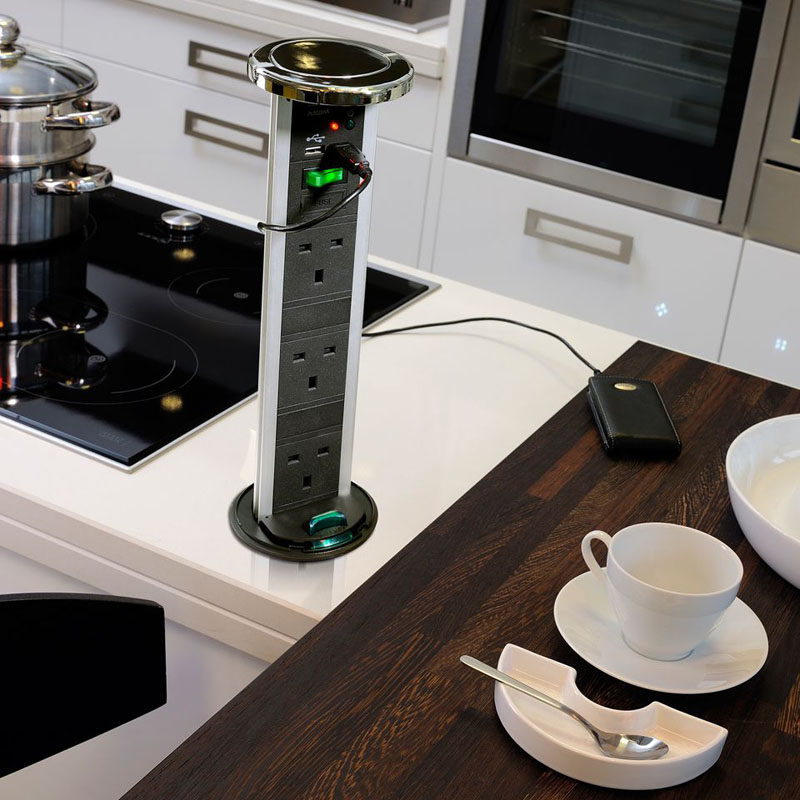 Sensiopod+ Pull up socket by Sensio