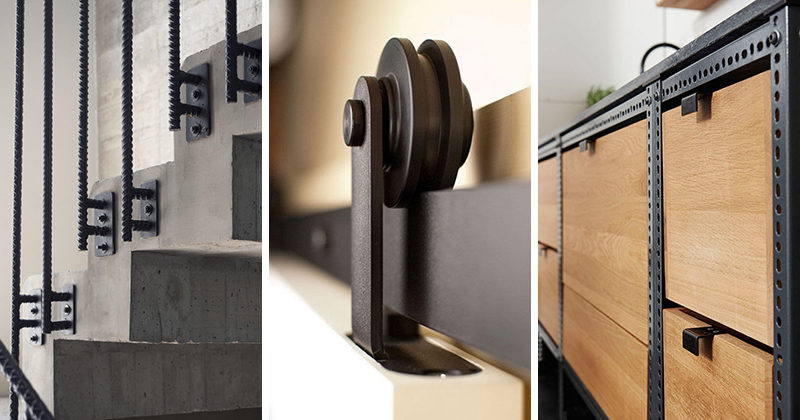 Heavy materials, dark colors, and exposed construction elements all contribute to the distinct look and feel of the industrial style. To show you just what we mean, we've compiled a few examples of extreme close ups of pieces and details that are right at home in an industrial interior. Let's take a look.
---
1. The steel rebar supports for the railing and the concrete of the actual steps give this staircase a modern, industrial look.
---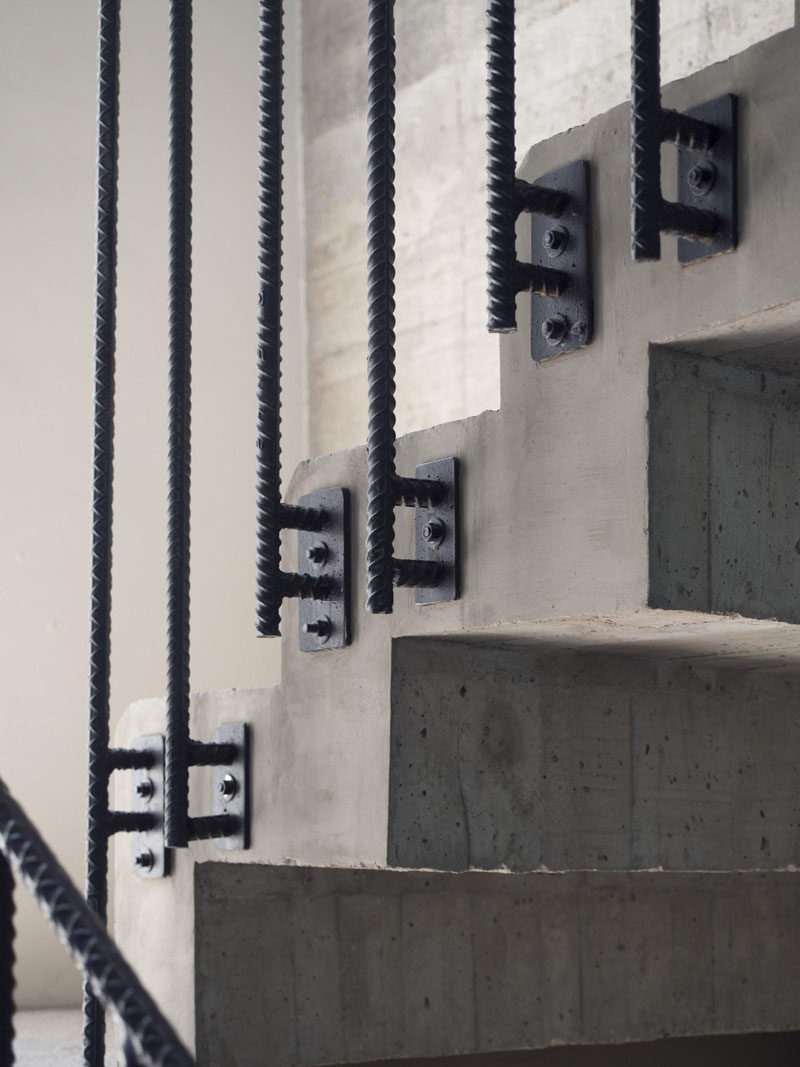 Cadaval & Solà-Morales designed this house in Mexico City. Photography by Miguel de Guzman.
---
2. Wheels on the bottom of large steel kitchen islands create an industrial look and makes it easier to reconfigure the kitchen should the mood strike.
---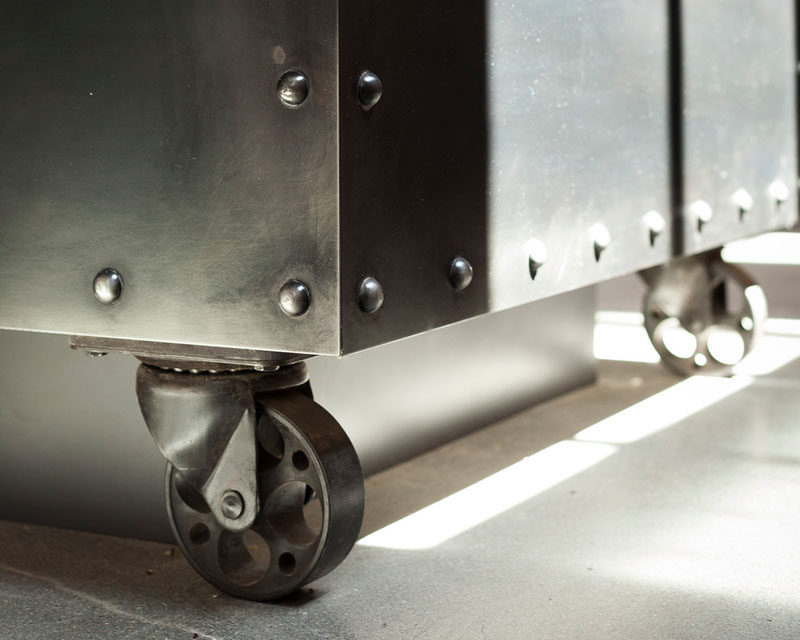 ---
3. These pendant lights hanging from a modern pulley system put a contemporary spin on the traditional rustic look of the older pulley systems.
---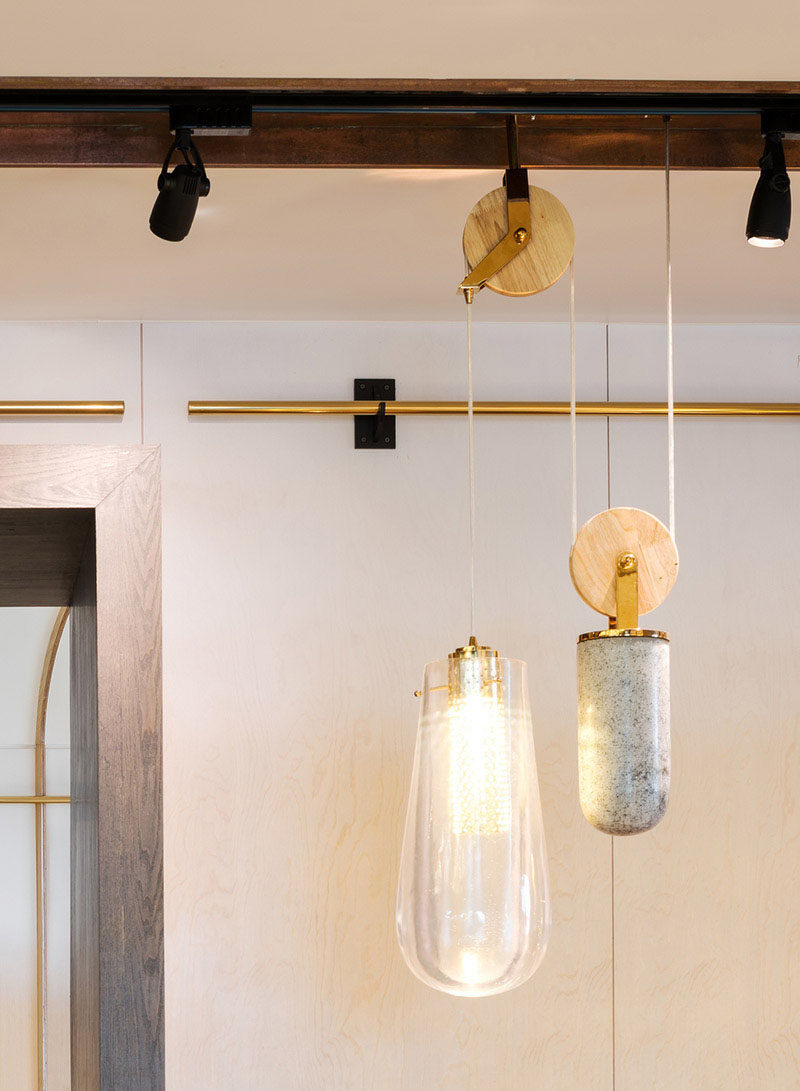 ---
4. The dark color of the sliding door mechanism completes the industrial look in this shipping container home.
---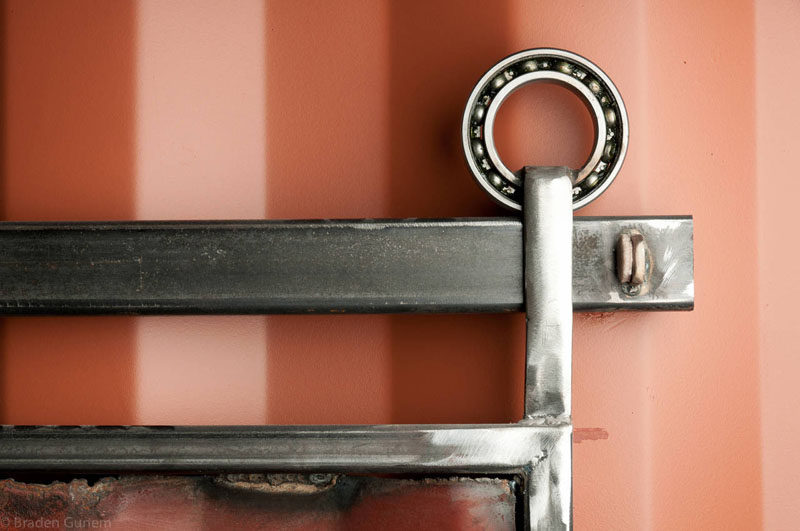 Studio H:T designed this shipping container home. Photography by Braden Gunem.
---
5. This small pendant light, made from a glass jar and a concrete top, brightens the space and contributes to an overall industrial vibe.
---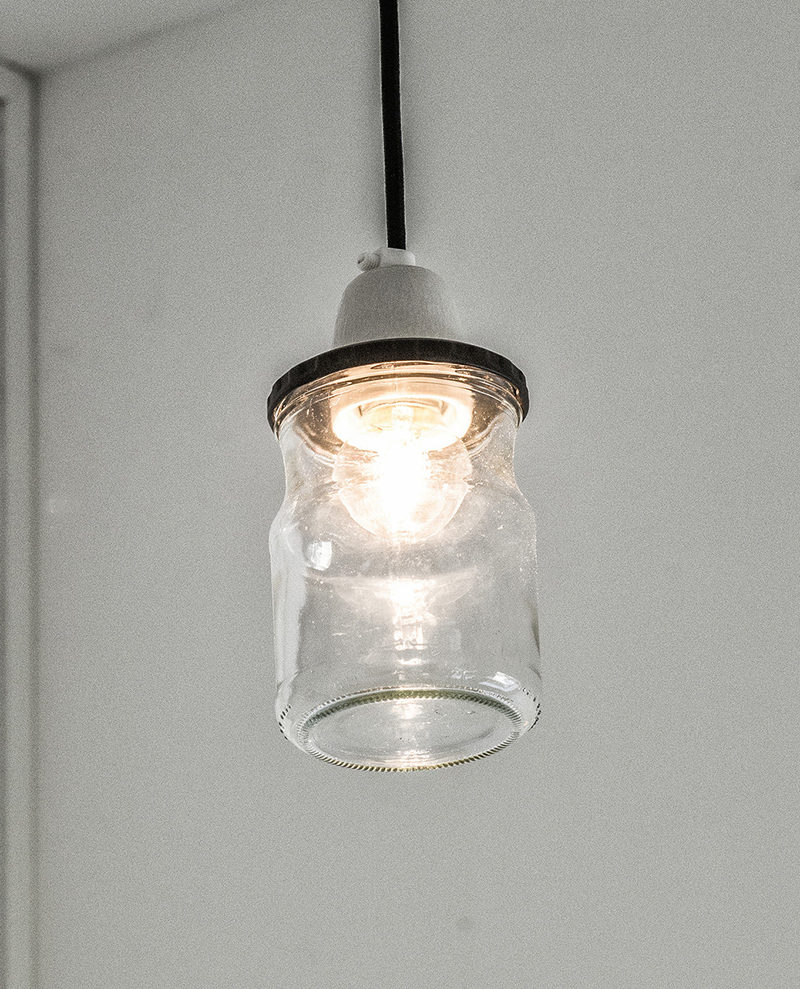 ---
6. Concrete steps and thin metal handrails give this staircase a simple, modern, industrial look.
---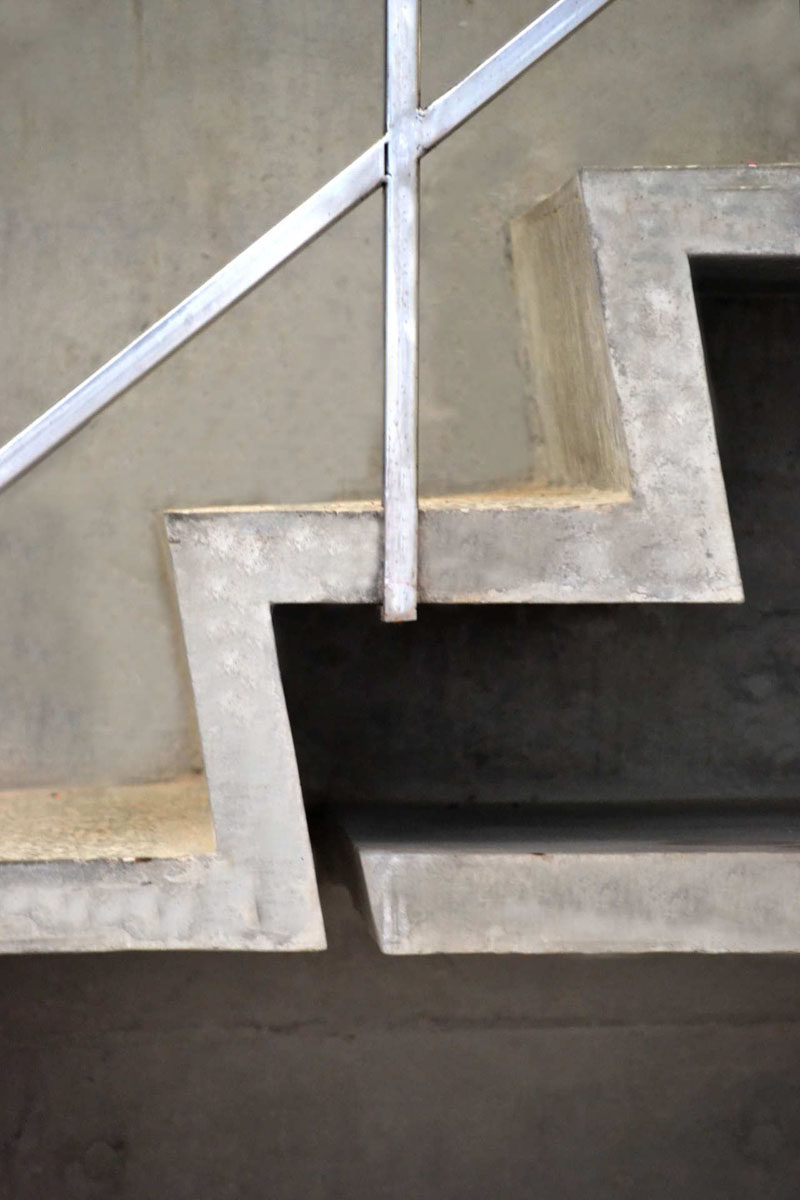 Inspiration from a house in India designed by Matharoo Associates.
---
7. Dark metal, leather strips, and brass hardware make this wine rack the perfect modern industrial accent piece.
---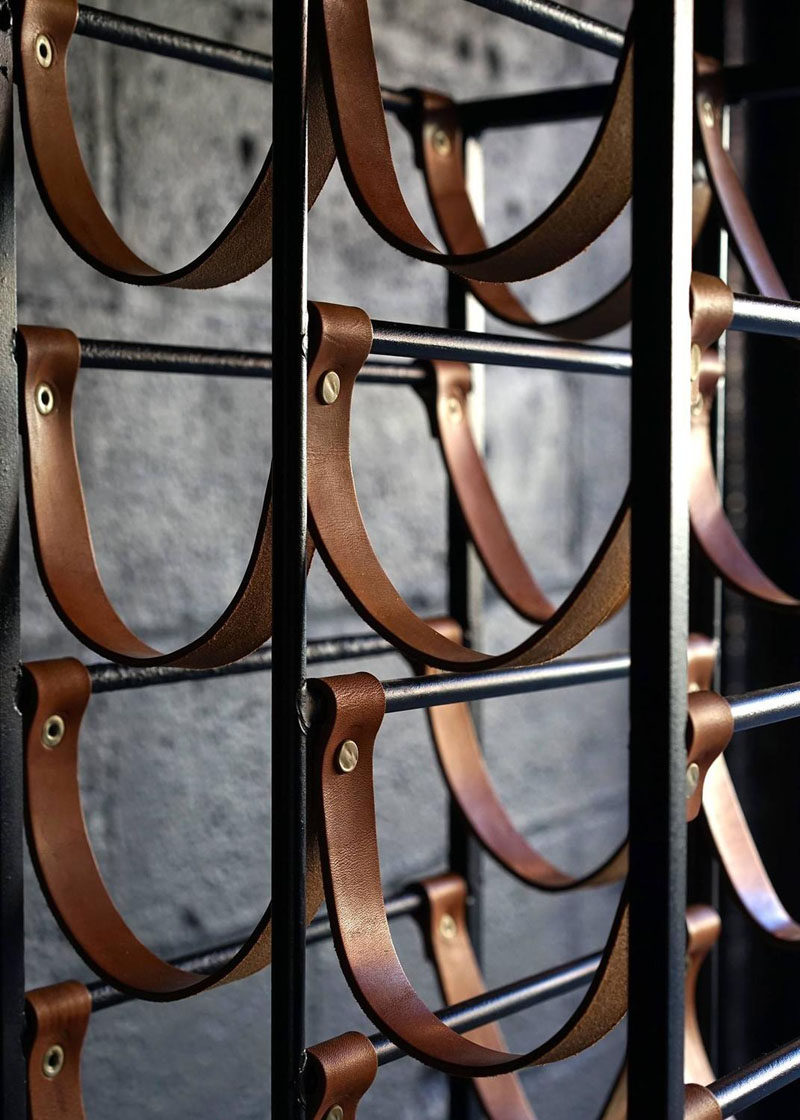 Arthur Umanoff designed this industrial wine rack. Available through 1stdibs.
---
8. The wheels on the bottoms of this sliding bookcase add an industrial touch to the modern piece of furniture.
---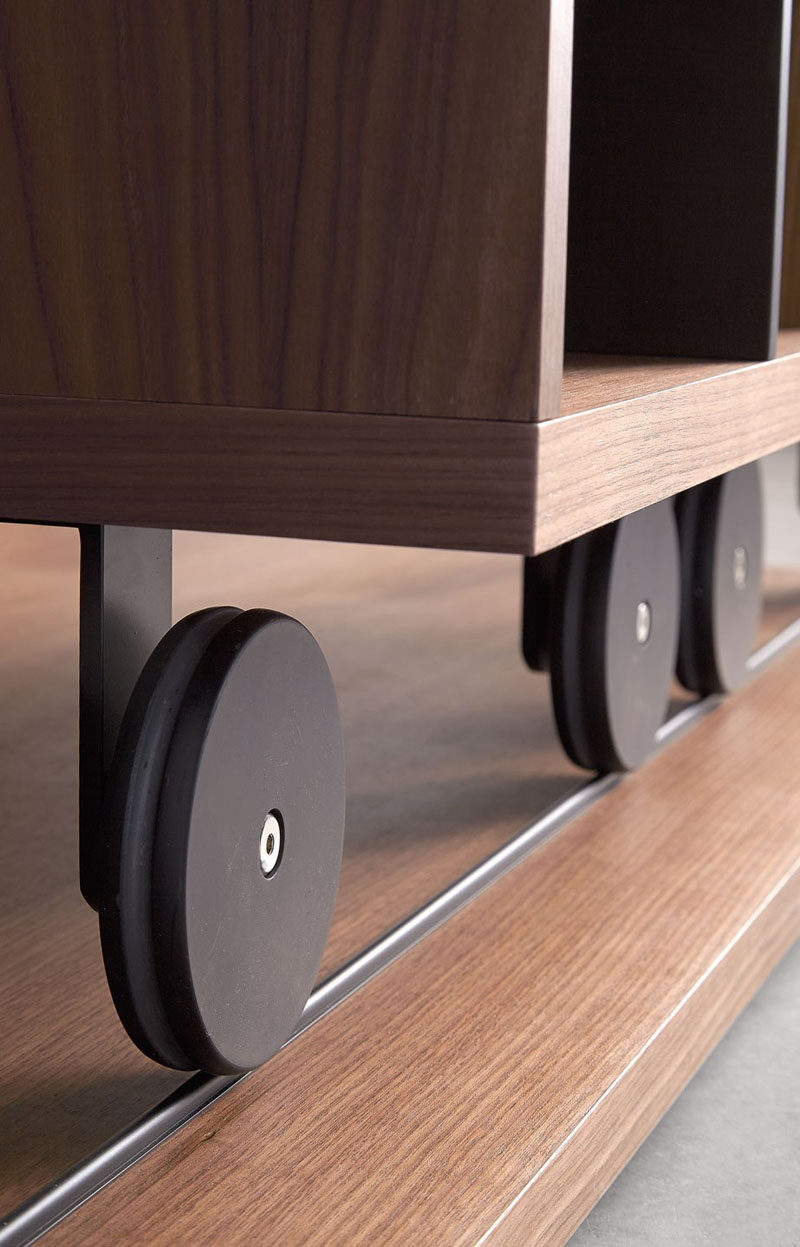 Vincent Martinez designed the Literatura Open bookcase. Manufactured by Punt.
---
9. Light wood crates contrast the dark metal frame and pull tabs on this small industrial kitchen unit.
---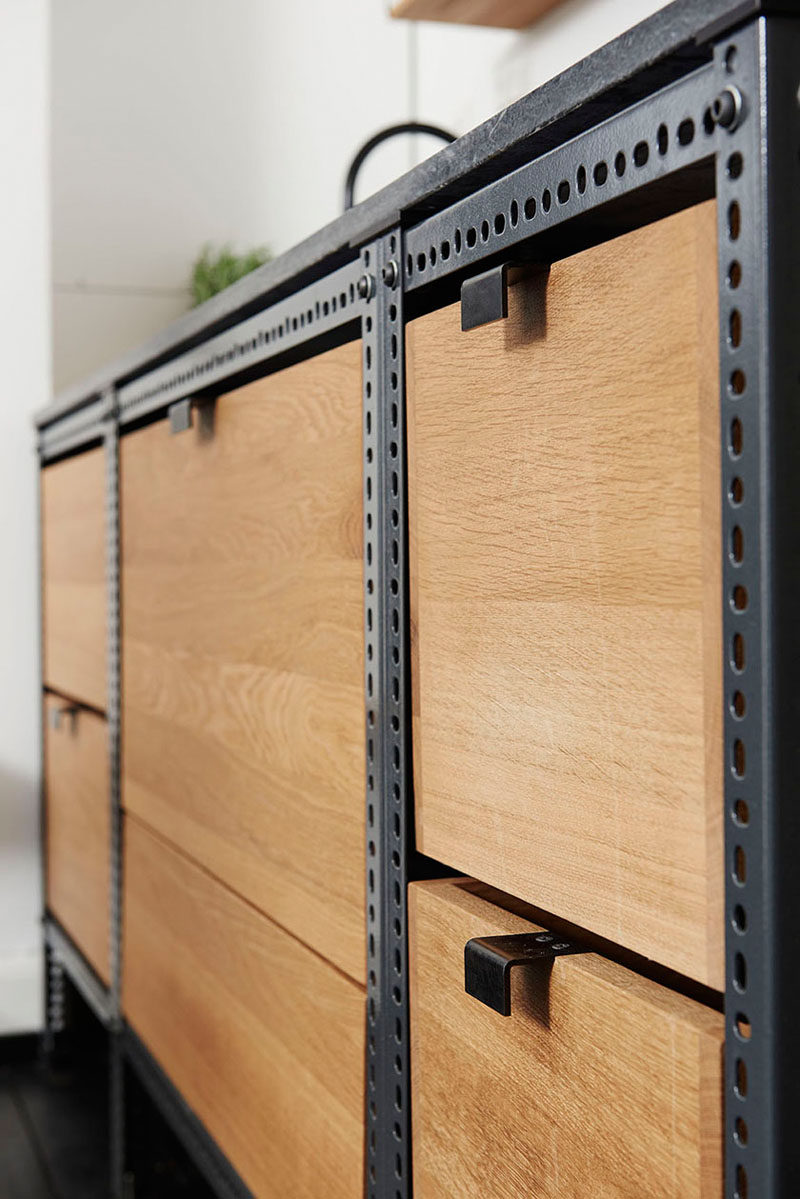 Frama designed this industrial office kitchen. Photography by Michael Falgren.
---
10. The clean look of this metal barn door hardware puts a modern spin on the traditional industrial look of sliding door hardware.
---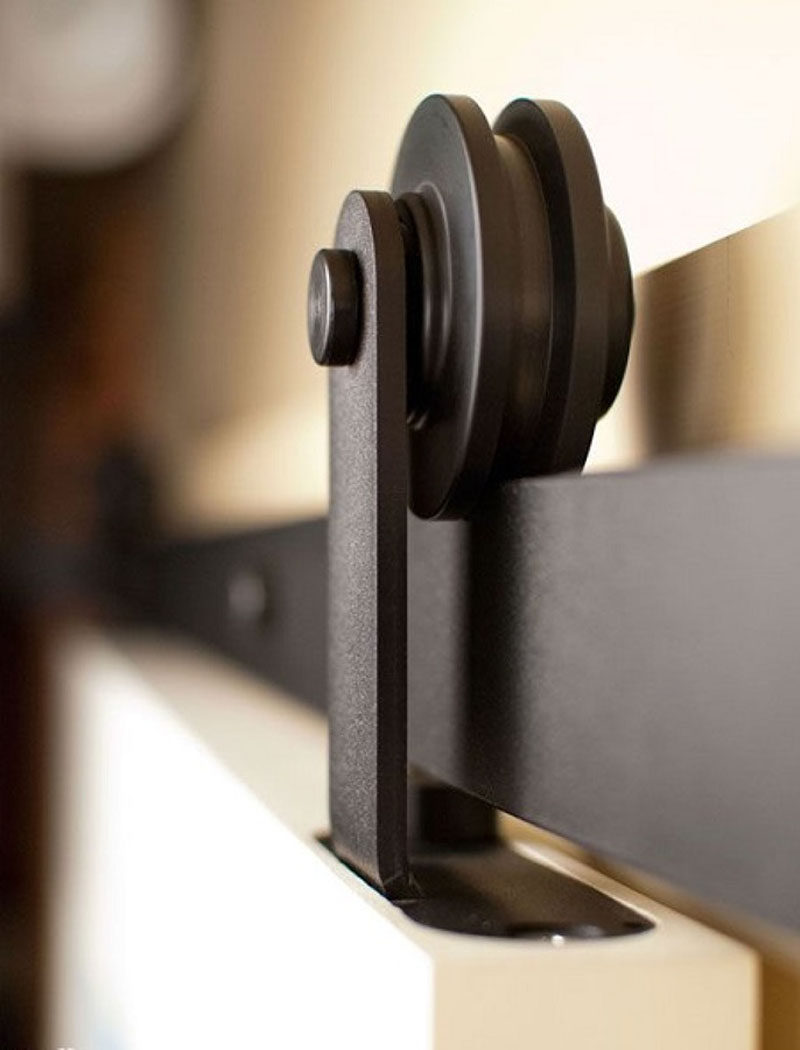 ---
11. The dark, thin metal handle bolted to this light colored door creates a modern contrast made from industrial materials.
---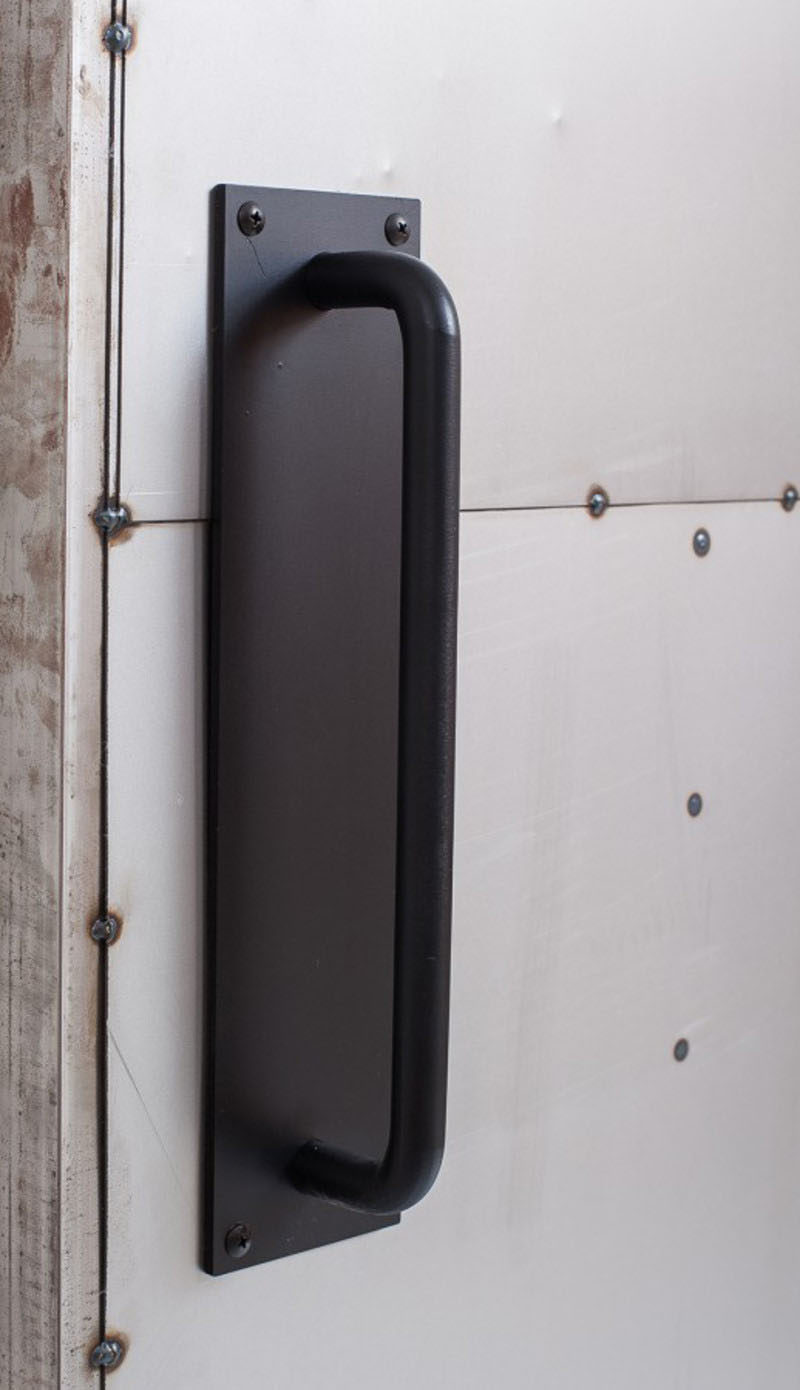 ---